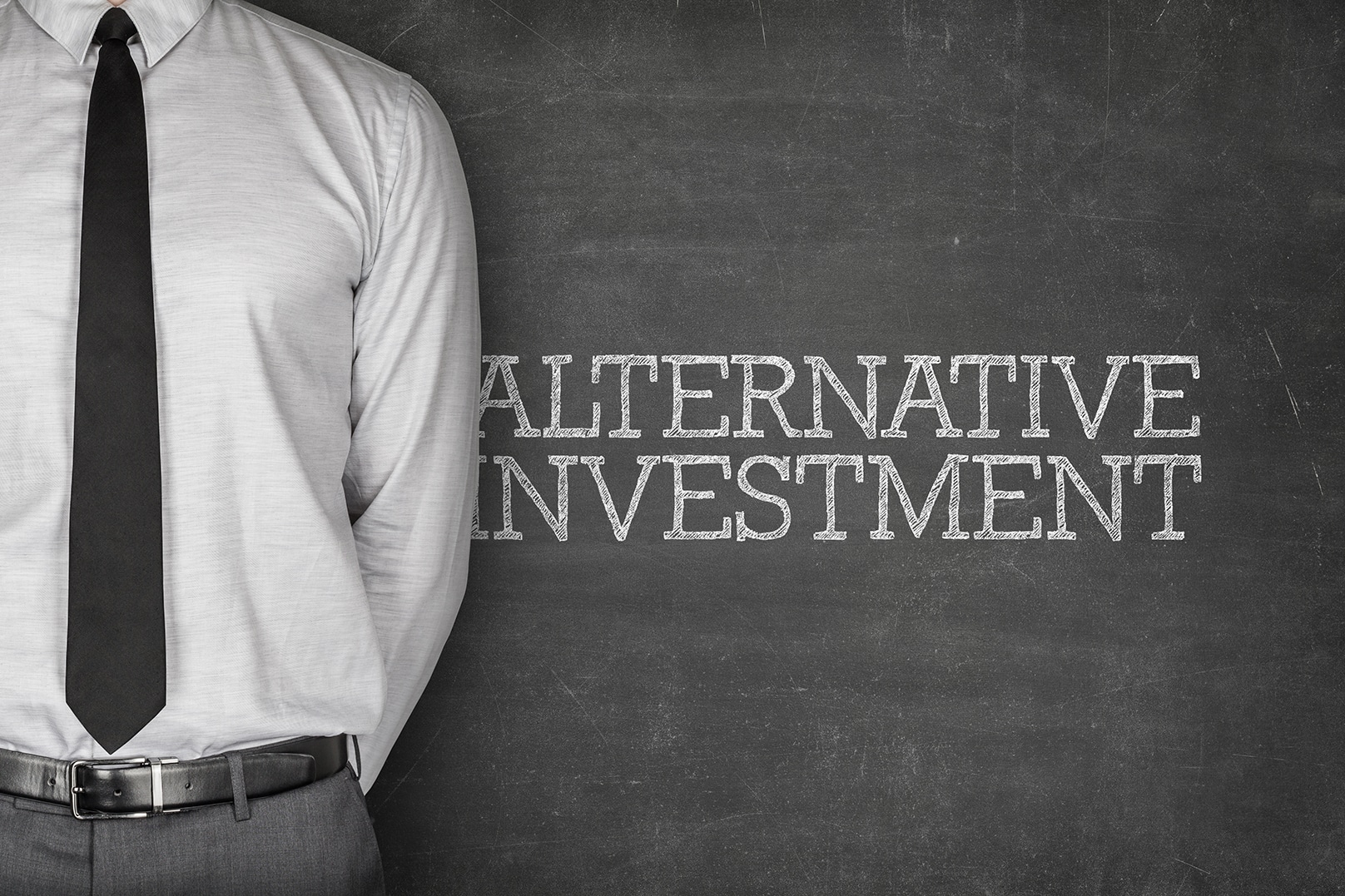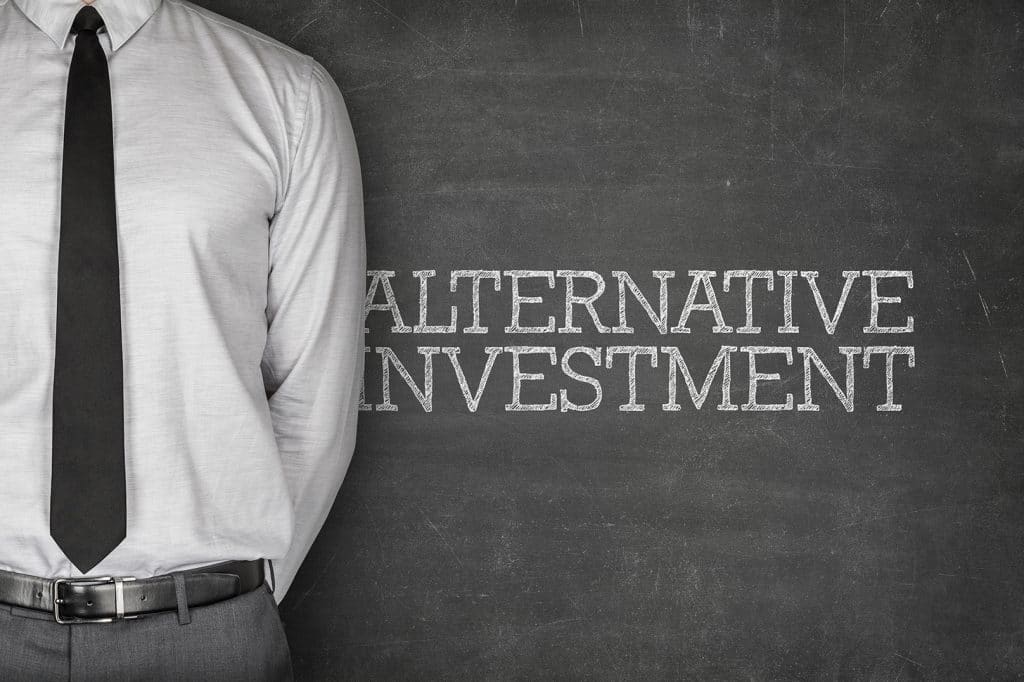 The number of alternative investments has increased recently. The most recent craze in the industry has been non-fungible tokens (NFTs) that help people sell their digital products like tweets and images for thousands or even millions of dollars. In this article, we will look at some of the best collectible alternative investments you can make today.
What is a collectible investment?
A collectible is an investment made up of an ordinary but rare item. The goal of buying a collectible asset is to sell it at a reasonably higher price either in the short term or in the long-term. These items are usually sold either in auctions or in digital platforms like eBay and StockX.
There are many benefits of investing in collectibles. First, when done right, the return can be rewarding. For example, some pieces of art have sold in auctions for more than $100 millions. Second, demand for some items is always rising, which is an important aspect in boosting their prices. 
Third, when managed well, collectible assets have minimal risks especially because many holders insure them. Finally, collectibles offer an excellent opportunity to invest in an uncorrelated asset class. In most cases, these assets sell in all market conditions, including during steep recessions. That's because the assets are bought by people with significant personal funds.
However, as you will note below, these assets have some risks. For one, they are illiquid and cannot be converted into cash during an emergency. Also, unlike other investments like stocks and exchange-traded funds, collectibles like art and watches can be stolen.
Finally, unless you are not an expert in dealing with collectibles, it is possible to get a fake item. A few years ago, it was reported that Sue Gross, the ex-wife of PIMCO founder Bill Gross, had swapped their Picasso art work. Bill Gross didn't know about it. 
Rare sneakers
The sneaker industry is a large one. According to Statista, the industry has a total addressable market (TAM) of more than $119 billion. Most of the sneakers manufactured by companies like Nike, Adidas, Converse, and New Balance are bought by ordinary consumers. The average price of these sneakers is about $80, with many selling for less than $20. 
Further, many companies, especially in countries like China and Bangladesh are known to manufacture knock-offs that end up in the market.
Yet, sneakers have become some of the most popular collectible assets in the world. That's because companies like Adidas and Nike have mastered the art of branding and creating a limited number of sneakers per year.
For example, every year, Adidas releases a limited number of Yeezy sneakers while Nike releases some Air Jordans. Because of demand, these sneakers tend to sell within minutes. They are then resold for hundreds or thousands of dollars in marketplaces like StockX and GOAT, as shown below.
Sneakers as collectibles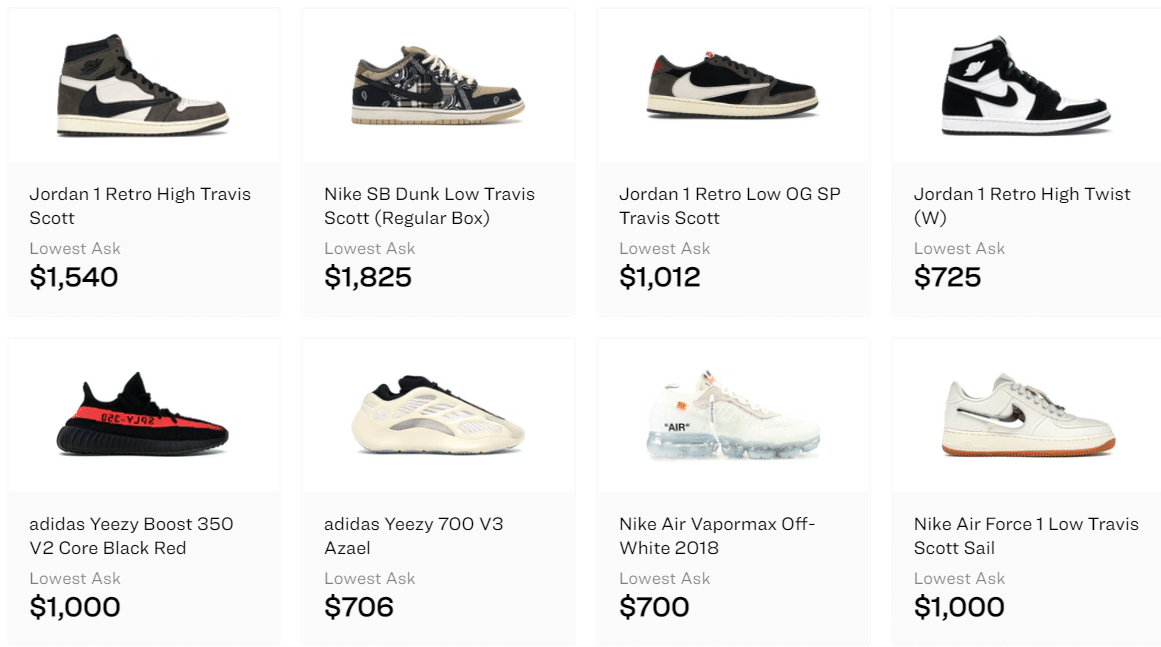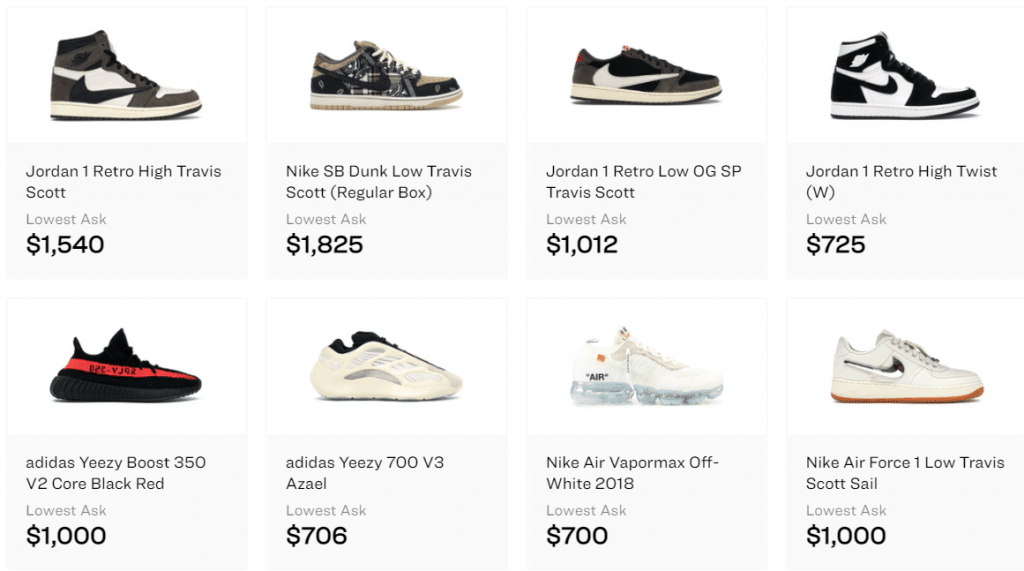 There are several benefits of investing in sneakers. First, they are easy to sell through StockX and GOAT. Indeed, StockX is now valued at more than $1 billion. Second, their purchasing price is relatively low. And finally, these assets tend to do well as time goes by. For example, a 2020 Yeezy sneaker will be more valuable in 2020 than it is today.
Luxury watches
Watches have been around for decades. While people use their smartphones to view the time, the market for traditional analogue watches is growing. Some estimates say that the industry will rise to more than $117 billion in 2025.
Like in the sneakers industry, there is a small section of the watch industry that is mostly used as an investment. That's because several large and mostly Swiss-based companies are known to manufacture a small number of watches per year. Some of these watches cannot even be bought in local stores.
This rarity makes their demand to rise and the watches to become extremely valuable. Some of these companies are Patek Phillipe, Hublot, Rolex, Vacheron Constantin, and Tag Heur, among others. While these companies manufacture watches for the public, they also make some rare watches that are used as collectibles. They can then be sold in auctions, mostly by companies like Christies and Sotheby's. The chart below shows that some of these auctions generate millions of dollars in sales.
Watch auctions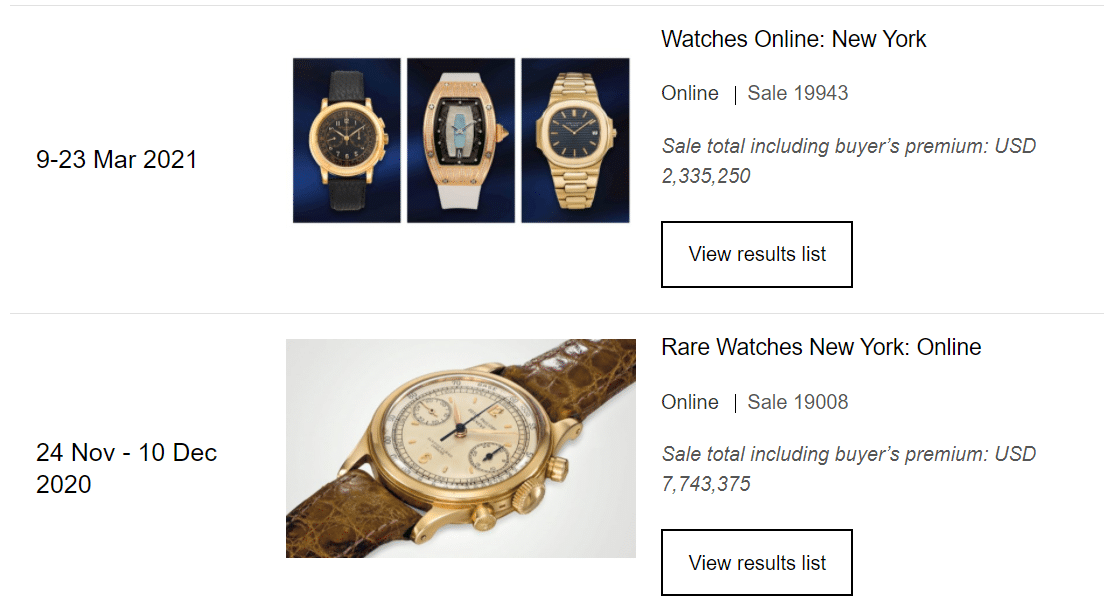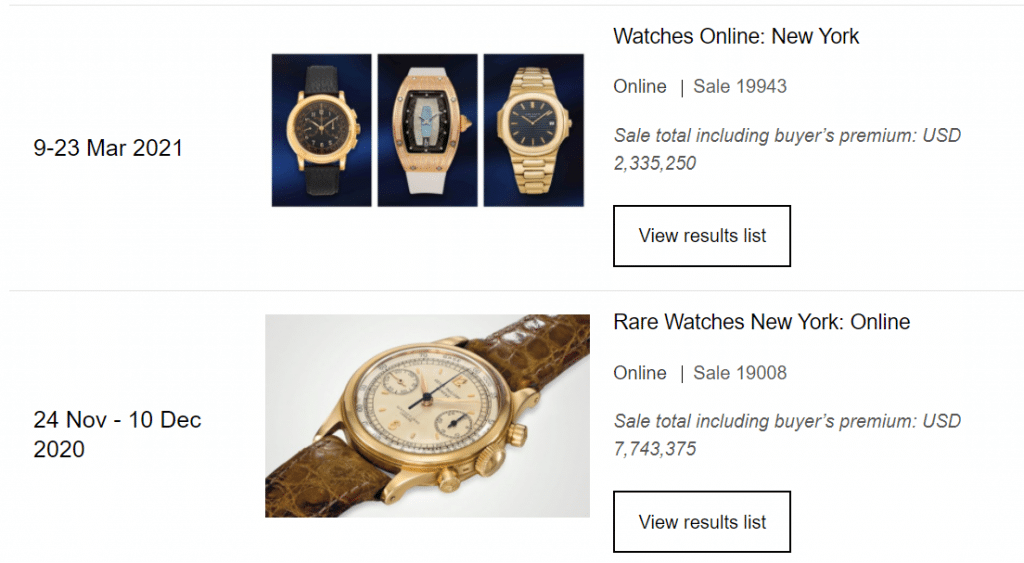 Streetwear
An emerging collectible asset known as streetwear is represented by fashionable attires that are mostly used by the young people. The industry is worth more than $180 billion. Some of the biggest streetwear brands are Supreme, Noah, Nike, and Adidas, among others. 
While these firms sell thousands of streetwear products every quarter, most of them manufacture rare products. For example, thousands of people que to buy streetwear products made by a company like Supreme. Those who are lucky to buy them end up flipping them for a substantial return. As shown below, some pieces can sell for more than $10,000.
Streetwear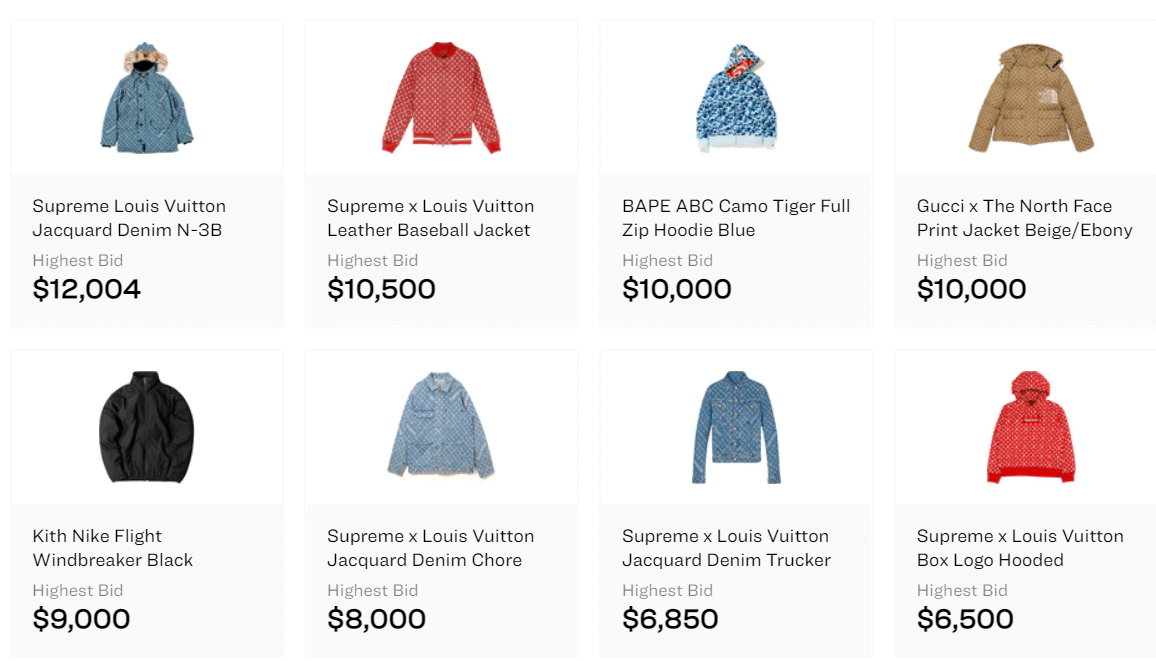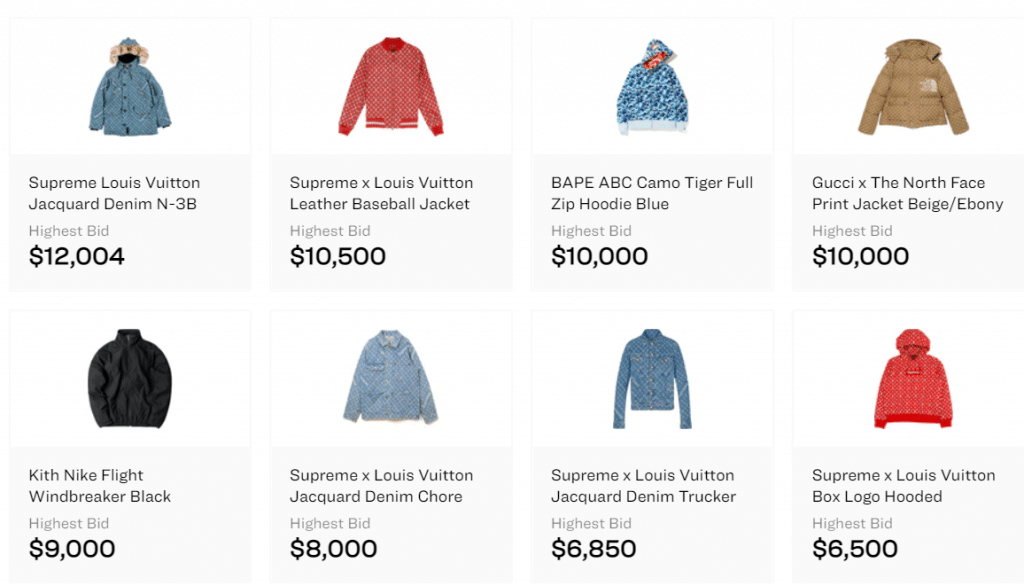 Handbags
Handbags are also a good collectible asset class. That's because many companies like Louis Vuitton, Hermes, and Dior are known to manufacture rare handbags that are in high demand among the wealthy. Their rarest items are usually difficult to buy both online and in local stores.Therefore, since many young wealthy people seek attention, it becomes relatively easy to sell them.
There are several well-known places where you can sell premium handbags. For example, if you have some, you can contract premium auction houses like Christies to sell them for you. Alternatively, you can use online platforms like eBay and StockX to manage your sales yourself. Further, you can use premium online platforms like FarFetch to sell the assets. As shown below, rare and premium handbags sell for thousands of dollars.
Handbags as collectibles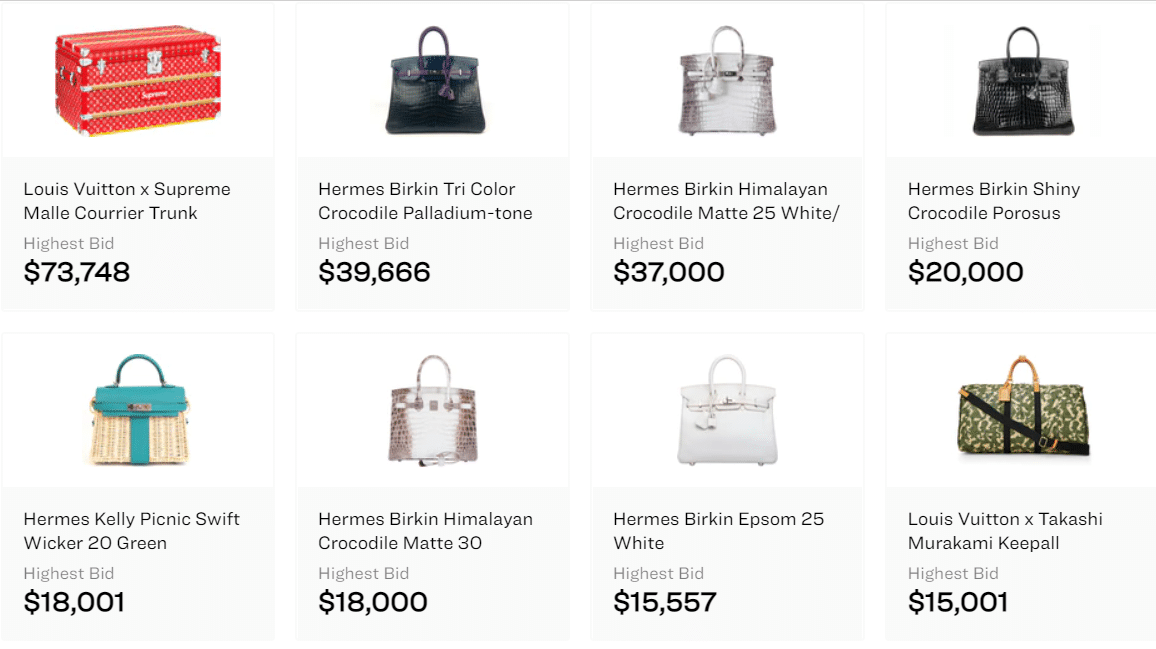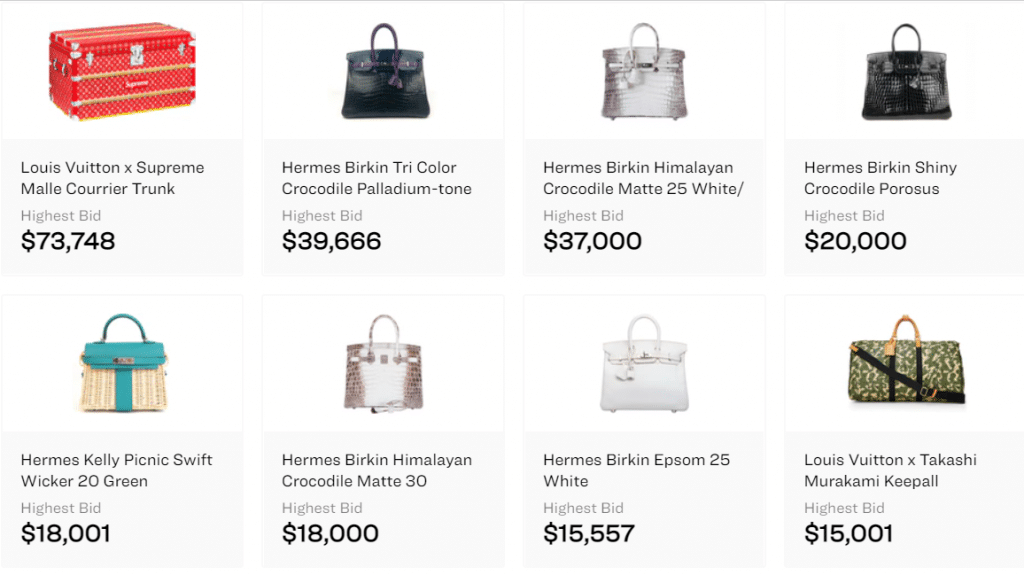 Final thoughts
Alternative assets are an important industry. Broadly, the best known alternative asset is the private equity industry. Other alternative assets are commodities, cryptocurrencies, real estate, and peer-to-peer lending places. Recently, though, assets like those mentioned above have become so popular. To start, we recommend that you spend a substantial amount of time learning more about them. We also recommend that you have a mentor who has been there and dnon