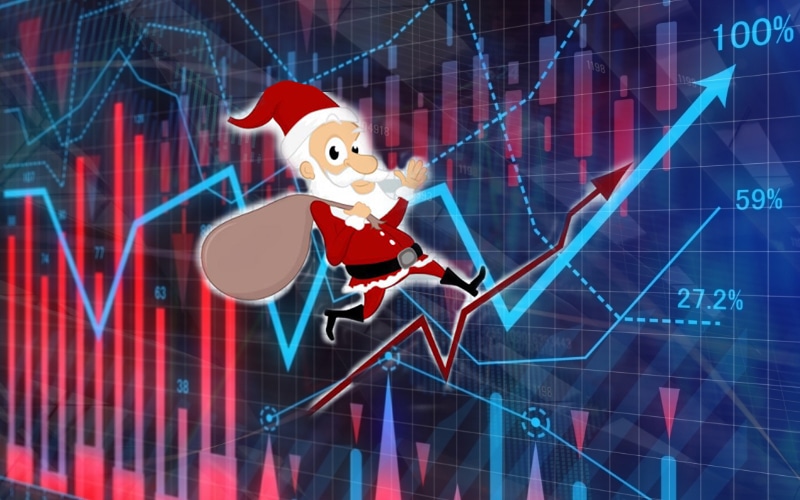 A Santa rally is a period where stocks climb ahead of Christmas. The season has no defined starting point, but, in most cases, it starts in the second half of November. Similarly, there is no specified reason why it happens. Some investors believe that it happens due to tax reasons, while others believe it is usually driven by historical precedent. This article will highlight five companies that will most probably do well in the 2020 Santa Rally.
PayPal (PYPL)
Industry: Fintech
Market cap: $235 billion
TTM revenue: $20 billion
PayPal is a leading financial services company started at the height of the dot com bubble. The company is mostly known for its eponymous platform that helps people send money to friends, relatives, and workers. In its most recent quarter, the company revealed that it had more than 300 million customers globally.
PayPal also owns several other well-known businesses. It owns Honey, a platform that helps e-commerce buyers save money. It also owns Braintree, a company that enables businesses to receive payments. Other companies it owns are Venmo, iZettle, and TIO Networks. And recently, the company revealed that it is getting more serious about Bitcoin.
The company has been one of the biggest beneficiaries of the pandemic. Indeed, its revenue jumped from more than $4.37 billion in the third quarter of 2019 to more than $5.4 billion in 2020s Q3. Its net income too rose from $462 million to $1.02 billion.
PayPal's stock has gained by more than 85% this year. With more people expected to stay at home and with Bitcoin prices soaring, the chances are that the company's stock will continue rising during the Christmas season.
PayPal total return vs. S&P 500


Etsy (ETSY)
Industry: E-commerce
Market cap: $17 billion
TTM revenue: $1.378 billion
Etsy is an e-commerce platform that started in 2005 in Brooklyn, New York. The company specializes in selling handmade and vintage products. The company has more than 3.1 million sellers from around the world.
Like PayPal, Etsy is one of the main beneficiaries of the Covid pandemic. It has seen an increase in the number of sellers, revenue, and general user engagement. In fact, the company's revenue has ticked upwards, reaching more than $1.3 billion in the past 12 months. That is a significant increase from the total 2019 revenue of $818 million.
Etsy's stock has jumped by more than 216% this year, becoming one of the best-performing stocks in the US. The company has also launched several products and promotions this year that help its sellers make more money.
Etsy is ready for the Christmas season.


Notably, most of Etsy's revenue comes from the homewares and home furnishings industry, followed by jewelry and craft supplies. These are industries that will do well as we head to the Christmas season. In addition, Etsy will benefit because of the high number of people who will be using online platforms to send gifts to their loved ones.
Etsy stock has risen by 92% in the past 12 months.


Target (TGT)
Industry: Retail
Market cap: $86 billion
TTM revenue: $87 billion
Target is one of the biggest retailers in the United States. The company has annual sales of more than $77 billion and a market cap of $87 billion, making it a leading competitor to both Walmart and Amazon.
Target has benefited greatly during the pandemic because its business is deemed essential. This means that it did not have to close its business during the lockdowns. Also, the company benefited mostly because of its recent investments in e-commerce. Indeed, in the most recent quarter, the company's online sales rose by 200%. The digital business includes same-day delivery, Shipt, Pick-up, and Drive UP.
In total, Target's sales rose by 21% in the third quarter after growing by 11.3% and 24% in the first and second quarters, respectively. In total, the firm's sales have risen from more than $65 billion in 2011 to more than $87 billion in the past 12 months. Its profitability has also increased from $2.9 billion to $3.8 billion.
Therefore, Target's shares will benefit during the Santa rally because of the potential sales boost during the Christmas shopping season, the strength of its online sales, and the upcoming share repurchases. In the most recent earnings call, the management hinted that it would buy back more than $4.5 billion of stock in 2021.
Target vs. S&P 500


Unity Software (U)
Industry: Gaming
Market cap: $33 billion
TTM revenue: $710 million
Unity Software is a gaming company that started in 2004 in Denmark and is currently headquartered in San Francisco. The company provides several products, including Unity Pro, Enterprise, MARS, Reflect, Art Engine, and Build Server, among others. It targets online gaming, gambling, EdTech, and Brands & Creative Agencies.
Its biggest business is gaming, where it helps game developers build high-quality multiplayer games. Some of the popular games built on its platform are War Robots, Children of Morta, Forgotten Anne, and Phased. For its automobile business, it serves firms like BMW, Volkswagen, and Honda, among others.
Gaming companies have been among the best-performing this year, with more people staying at home. Therefore, with the demand for gaming and cloud-based companies rising, I expect that Unity will continue rallying during this Santa rally.
Still, Unity's valuation appears stretched, considering that it made more than $710 million in revenue and a $249 million loss in the past 12 months. However, as a growth company, investors will always be interested in its revenue growth.
Unity Software has been a strong performer after its recent IPO


Activision Blizzard (ATVI)
Industry: Gaming
Market cap: $58 billion
TTM revenue: $7.6 billion
Activision Blizzard is one of the biggest game-makers in the United States, with a more than $58 billion market value. The company is well-known because of its brands like Candy Crash, Call of Duty, Diablo, Tony Hawk, and Overwatch, among others.
2020 has been a good year for ATVI because of the ongoing trend of working and staying at home. In fact, a recent study by Newzoo found that the global market for online games will rise by 19.6% in 2020. That has seen its revenue jump to more than $7.6 billion. Its net income has also increased to more than $2.2 billion.
While Activision's revenue is expected to moderate in 2021, analysts believe that the company will benefit during the holiday season. This is in part because of the recent launch of Xbox and Sony PlayStation consoles.


Summary
Santa rally is an excellent period for you to make money, considering that most stocks tend to rally during this period. The five stocks we have mentioned in this article have already done well this year, and there is a possibility that they will continue rallying during the Christmas season.