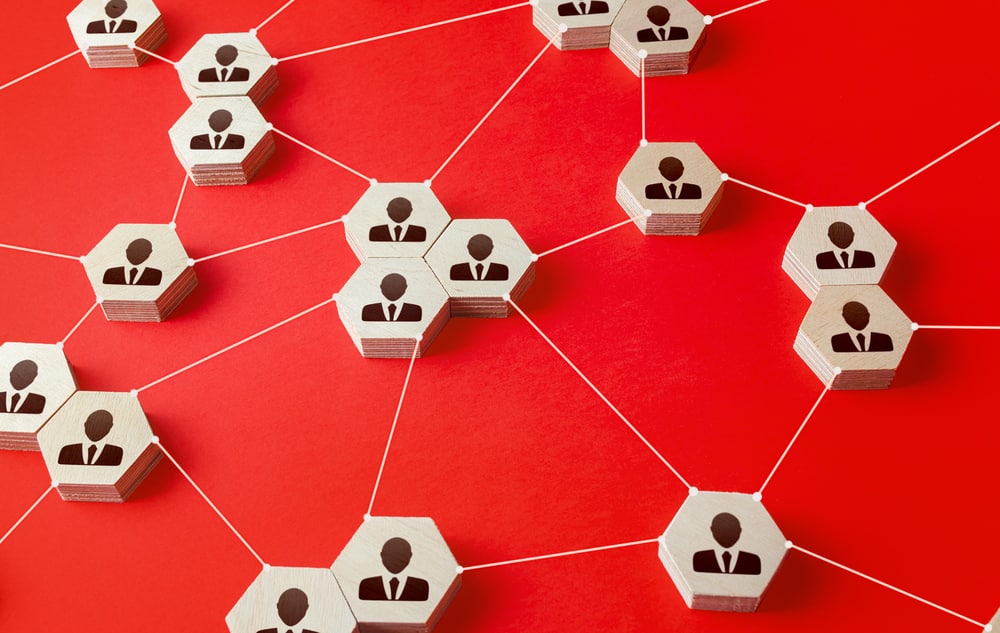 A Decentralized Autonomous Organization (DAO) is a company or platform that is owned and managed by a community. The concept of DAOs has become incredibly popular in the past few years because of the proliferation of blockchain technology and smart contracts. In this article, we will look at what a DAO is, why they matter, and highlight some of their examples.
DAO explained
Think of how all companies work. For example, a company like a bank is started by one or a group of individuals. These people then gain customers and see their businesses grow. Some of the services that these firms offer are mortgages, unsecured and secured loans, and even investments.
All banks that you know are centralized in nature, meaning that decisions are made by the management. These decisions include interest rates and the cost of other services.
Alternatively, think of an online broker or exchange like Coinbase and Binance. These companies have created a platform where customers can buy and sell cryptocurrencies. Like banks, the management is responsible for setting fees in order to maximize their shareholder value.
Banks and exchanges are centralized platforms. While these companies are good at providing their services, there are some challenges. For example, an exchange can deny services to a person or organization, while a bank can increase interest rates at any time.
This is where decentralized autonomous organizations (DAOs) come in. These are platforms that are started by individuals and then distributed to the community. This community is then responsible for setting the terms and conditions for the ecosystem.
A good example of this is Uniswap, which is a decentralized exchange (DEX) that enables people to buy and sell cryptocurrencies. Unlike Coinbase, decisions in Uniswap are made by the community. For example, it is the community that sets commissions charged by the platform. Also, a community can vote to switch from the core smart contract like Ethereum to another one like Avalanche.
Similarly, a DAO like AAVE is disrupting the lending business. Instead of going to a bank and filling forms, one can easily visit a platform like Aave, deposit collateral in the form of an ERC token, and then borrow money. No forms and documents are required.
Smart contracts
A key part of decentralized autonomous organizations is known as smart contracts. It is the technology that makes the industry possible.
A contract is defined as an agreement between two or more people. For example, an employee gets into a contract with her employer. As a result, she needs to work in line with the contract that she has signed. If there is a breach, the employer has the right to terminate and even sue the employee.
A smart contract works in the same way. It is software that is designed to enforce all parts of an agreement between multiple parties. It is stored within the blockchain network.
This code can be the sole manifestation of the agreement between parties. Alternatively, it can be a complement to traditionally based contracts.
The concept of smart contracts is so important that it is impossible for decentralized autonomous organizations to exist without them. This explains why most DAOs are built using Ethereum's platform. Ethereum was one of the first platforms to implement smart contract technology. That's why it is impossible to build DAOs using Bitcoin since it does not have the technology.
How DAOs work
A DAO works in a simple way. It mostly starts with an individual or a team who has an idea of a DAO platform. This team will then go ahead and create the building blocks of the DAO platform. As part of this development, they will include the original smart contracts that will govern the platform.
With a product, the developers will mostly issue tokens to interested people. This process is known as the Initial Token Offering (ICO) and is how most DAOs are funded. In an ICO, people who believe in an idea will typically buy the token and hope that its price will keep rising.
Many DAOs incentivize buyers with guaranteed returns through a process known as staking. Also, these holders have the right to vote for key changes in the network.
A token can be traded in both centralized and decentralized exchanges. For example, a DAO like Uniswap has a token known as UNI, while Aave has a token known as AAVE. MakerDAO also has a token known as MKR, while Compound has a token known as COMP.
Examples of DAOs
The blockchain industry has gone mainstream, and there are many DAOs in existence today. Let us look at some of them and what they do.
MakerDAO
MakerDAO is a DAO that is built on Ethereum's network. It is the second-biggest DeFi platform with a total value locked (TVL) of more than $19 billion. MakerDAO is a platform that enables people to borrow money in a decentralized manner. Its native token is known as MKR. It also owns Dai, one of the biggest stablecoins in the world that is valued at more than $9 billion.
ConstitutionDAO
The ConstitutionDAO is a relatively new DAO that was formed in 2021. The original goal of the platform was to acquire one of the original copies of the American constitution. The DAO raised $47 million in ETH to purchase the copy. It failed to match the winning bid after an anonymous bidder placed a bigger bid.
Lido
Lido is a DAO that enables people to stake multiple coins and make money in the form of interest. One can stake Ethereum, Terra, and Solana and earn an APR of more than 10%. It has a total value locked of more than $12 billion and has paid more than $213 million in interest.
Summary
DAOs are becoming popular, and analysts believe that the industry is just getting started. It is estimated that many parts of the world economy will be tokenized. For example, a time will come when social media platforms will be owned by the community members. Also, the gaming industry is being disrupted by decentralized platforms like Decentraland and Sandbox.