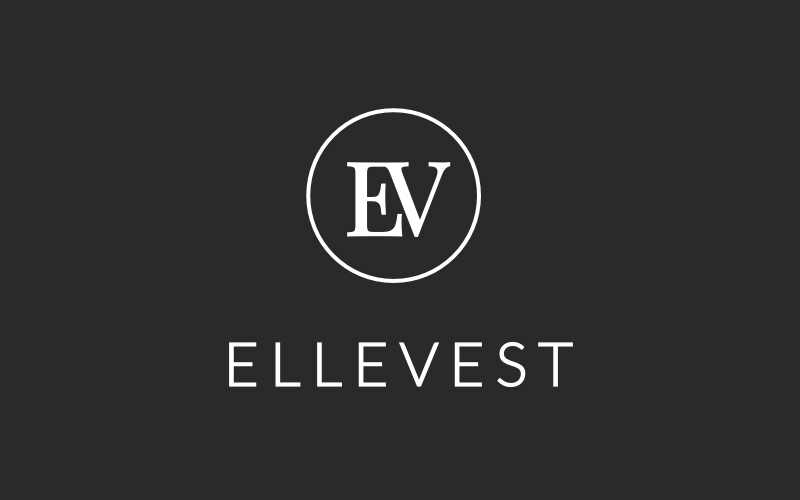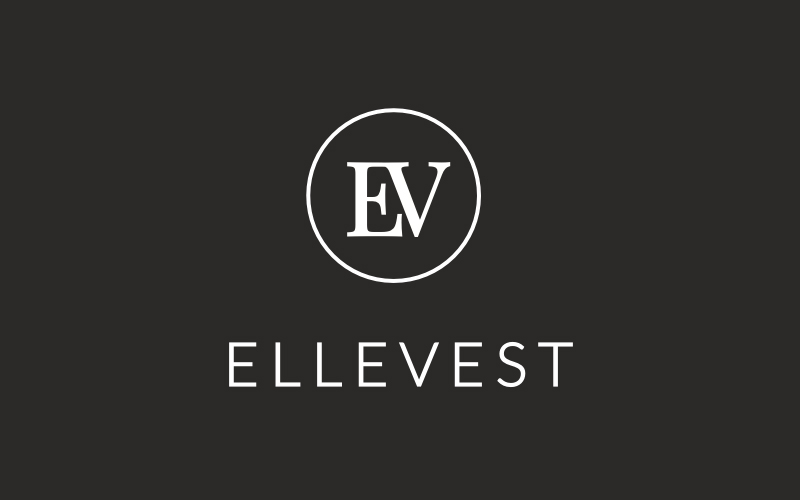 The financial market seems to be flooded by expert advisors currently, but when it comes to systems that you can trust, they are few and far between. As such, many developers try to incorporate unique features into their software in order to stand out from the crowd. Some even try to target a specific group of people, catering their services as per their needs. Today, we will be looking at one such trading robot known as Ellevest.
What is Ellevest?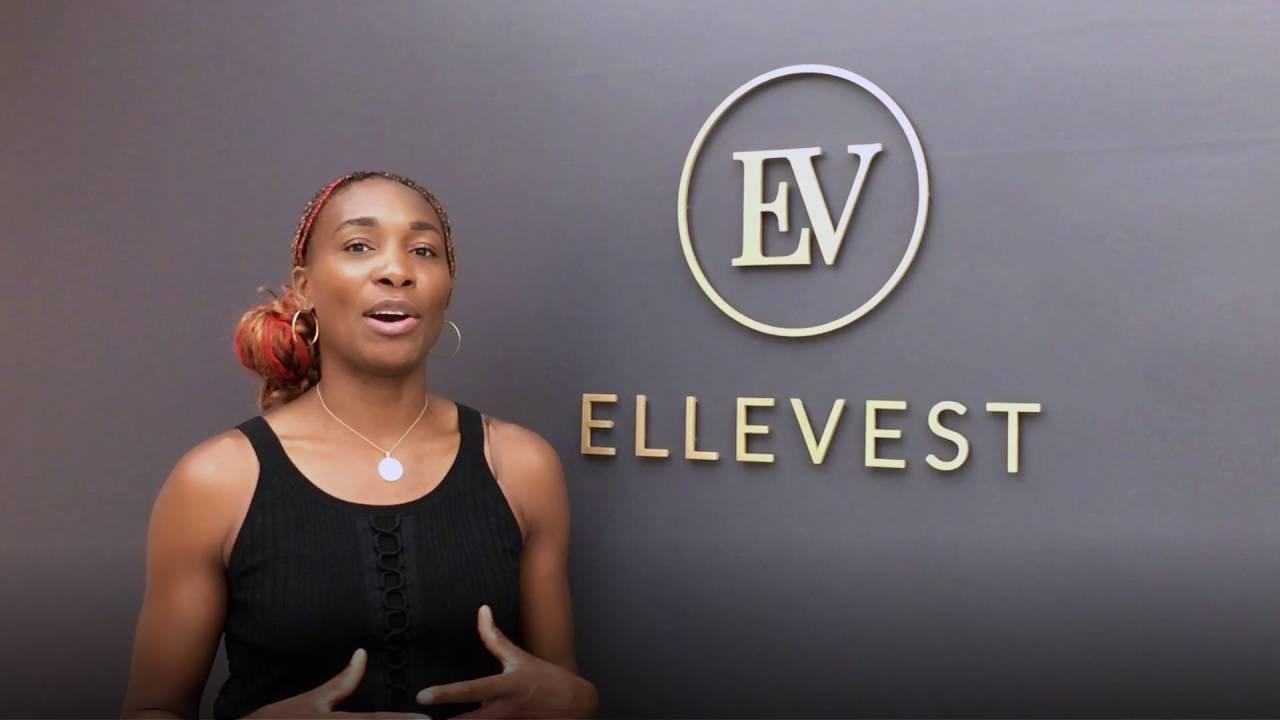 It is an EA that aims to close the gender pay gap by helping women with their financial goals. This means that they take into account the average lower-income of women and longer lifespans while creating the portfolios. The company claims that it is an EA that is mainly goals-based, and this strategy is in harmony with the requirements of women.
Since a large part of the financial market is controlled by men, women's special needs are not given much importance when it comes to building investment plans. Most of these plans do not take into account the fact that the salaries of women are less on average and they might have to spend time away from work when they are expecting.
Ellevest is unique in the sense that it factors in these points while curating its services to suit the needs of women. Apart from the usual financial services and products, Ellevest also offers you some valuable resources for furthering your career. You can use it not only for investing but also for attending meetings where you can discuss your financial plans.
How Ellevest works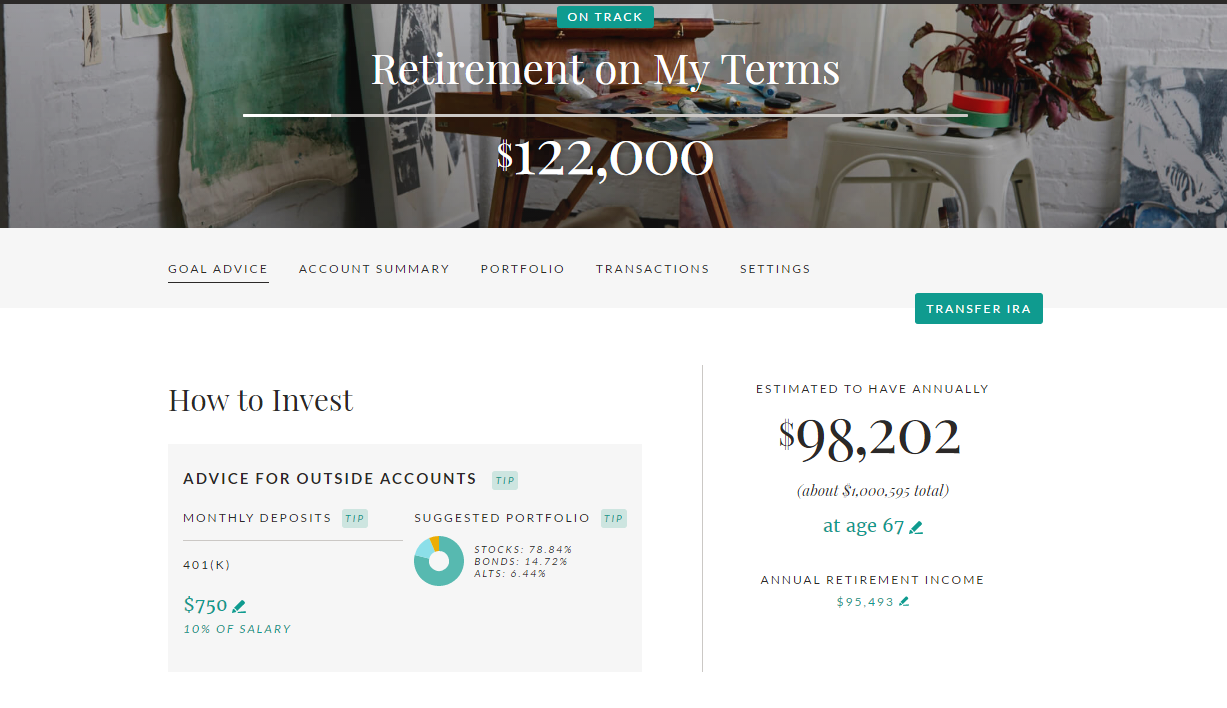 Not very long ago, Ellevest functioned just like you'd expect a robot to function. First, you would need to create an account, where you would be charged an annual fee on the basis of the plan you choose. The payment model has since changed, and now you have to subscribe, selecting the features you require and pay a fixed amount every month.
It is not too difficult to set up an account on Ellevest. It requires you to furnish some personal information like age, sex, salary, after which you will be provided with a set of questions related to your financial objectives.
The questions are simple and straightforward. Do you have any plans for buying a property? What are your retirement plans? Do you wish to start your own venture? The answer will dictate the type of asset sets and financial goals recommended by Ellevest.
Furthermore, you need to provide information about your bank account so that it can be linked with Ellevest. After doing this, you can finally begin placing your trades, but that's not all! You also get a debit card that is connected to your accounts, which are powered by an FDIC insured bank.
The money in your investment account can only be used for investing, and if you wish to spend your money, you need to transfer your funds to the spending account. Your portfolio will be constructed out of 21 distinct financial instrument groups and will reflect your financial objectives and risk tolerance. In this regard, you should note that over-diversification is not always a good idea, as it may cause you to lose more in terms of expense ratios than what is needed to get similar outcomes.
You don't really need to add so many asset classes in order to diversify your portfolio, but Ellevest claims that the extra funds protect you against inflation. Thus, you can easily identify assets that pose low risk, are less volatile and show good growth prospects for the long term.
Additionally, you are provided with the option of selecting an Impact portfolio that allows you to invest in a socially responsible way by letting you minimize your tax and rebalancing your account automatically.
Features
Let us now dive into the features Ellevest offers its customers to learn more about what makes this EA stand out.
Certified Financial Planner (CFP) and financial coach
By paying a little extra, you can get yourself some professional aid regarding your finances. Based on what plan you have chosen, you can buy CFP access for a lifetime or a limited number of sessions.
Spend and Save accounts
No matter what plan you choose, you will get a Spend and Save account and be able to transfer excess funds into an investment or saving account. There is no minimum balance for these accounts, and when you deposit money directly, you get a refund every time on your ATM fee.
Inexpensive ETFs
With Ellevest, your assets are invested in inexpensive ETFs that have 0.05%-0.10% expense ratios. However, this is for the core portfolio and for the impact portfolio, the ratios lie between 0.13%-0.19%.
Career Coaching
You can buy yourself a personalized career coaching session with Ellevest, among other options. And you can purchase that option at a discount.
Flat monthly rate
While many services charge you based on your under management instruments, Ellevest charges you a fixed monthly fee. With their executive plan, you get access to create a portfolio based on specific goals and one-on-one sessions for planning your retirements. You also get a lucrative discount on sessions with CFPs and coaches.
Pricing and fees
The pricing plans for Ellevest are as follows:
Ellevest Digital: Monthly fee of $1
Ellevest Plus: Monthly fee of $5
Ellevest Essential: Monthly fee of $9
Pros and Cons
Despite being tailored for the needs of women or any customers willing to invest smaller amounts than most of its competitors would require, Ellevest has some disadvantages. The pros and cons of Ellevest are:
Pros
Focus on women
No initial fee
Diversified portfolio
Financial guidance
Cons
No tax-loss harvesting feature
A bit costly for novice investors
Joint taxable accounts not available
Final verdict
When you are feeling unsure about your investments, financial advice from a professional can indeed be valuable. Ellevest offers personalized coaching and CFP sessions that can help you get the insights that you need for financial success. It is a great option for women who wish to pursue their financial objectives.