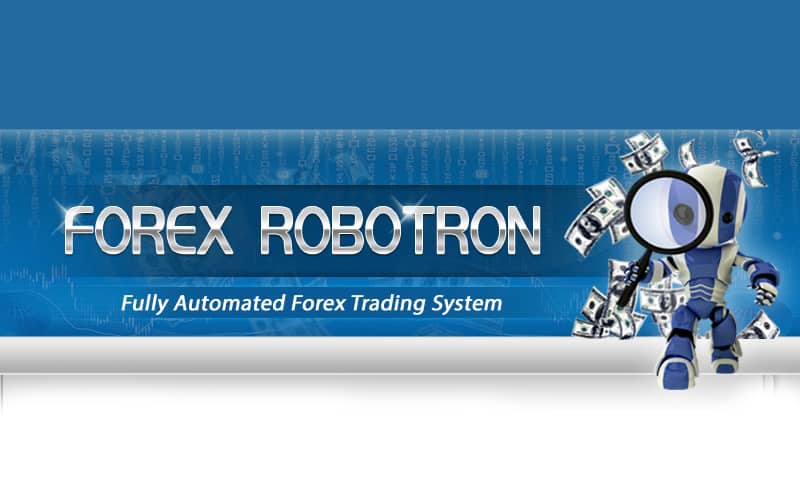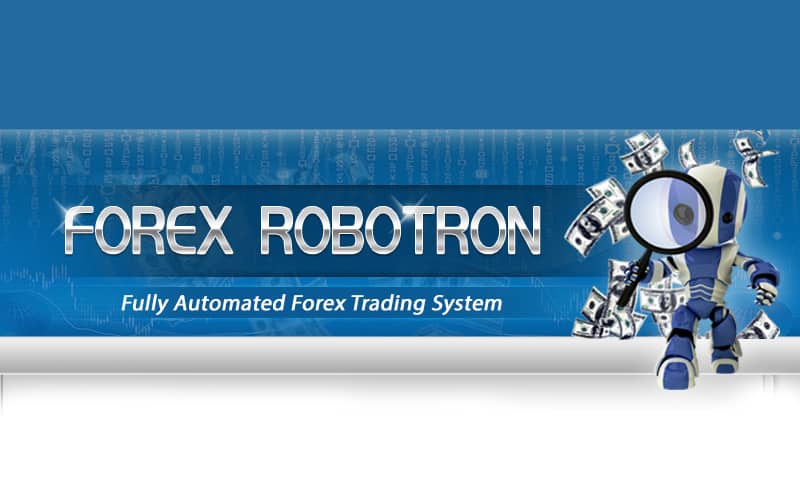 The Forex Robotron's presentation looks like we came back to 1999. It's unprofessional to run the site like that.
Is Investing in Forex Robotron a Good Decision?
No, it is not. For now, it's so unpredictable and not well-shaped.
Company Profile
Checking the site, we couldn't manage to find a company registration.

There's a 25% affiliate program featured by Avangate.
Main Features
Let's talk about the system features:
The robot trades automatically.
It works only during the pre and past Midnight hours.
The system trades five currency pairs EUR/AUD, EUR/CAD, EUR/CHF, EUR/GBP, and EUR/USD.
It scalps on the M5 time frame.
The trading frequency is 500 deals annually.
We can customize any settings we want.
We can stop trading on Friday night. It's a must for scalpers to skip trading before weekends.
We can run it on NFA and FIFO-regulated brokers.
It can be run on Islamic accounts.
It doesn't use risky strategies like Hedging, Grid, Martingale, or Arbitrage. It's a lie because, on one of the demo accounts, there was arbitrage trading.
The user manual is provided.
Price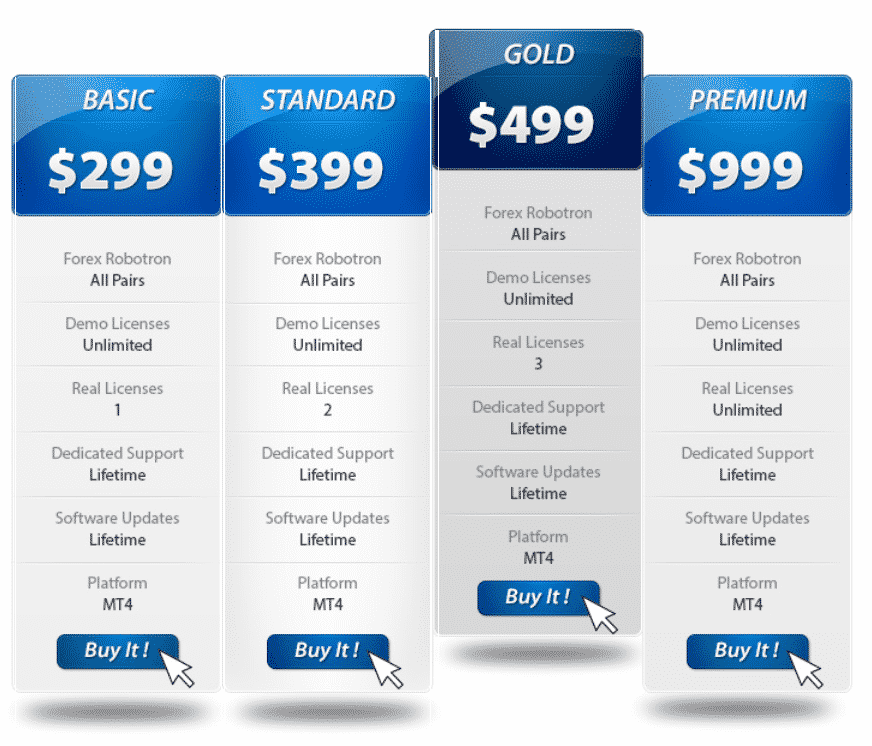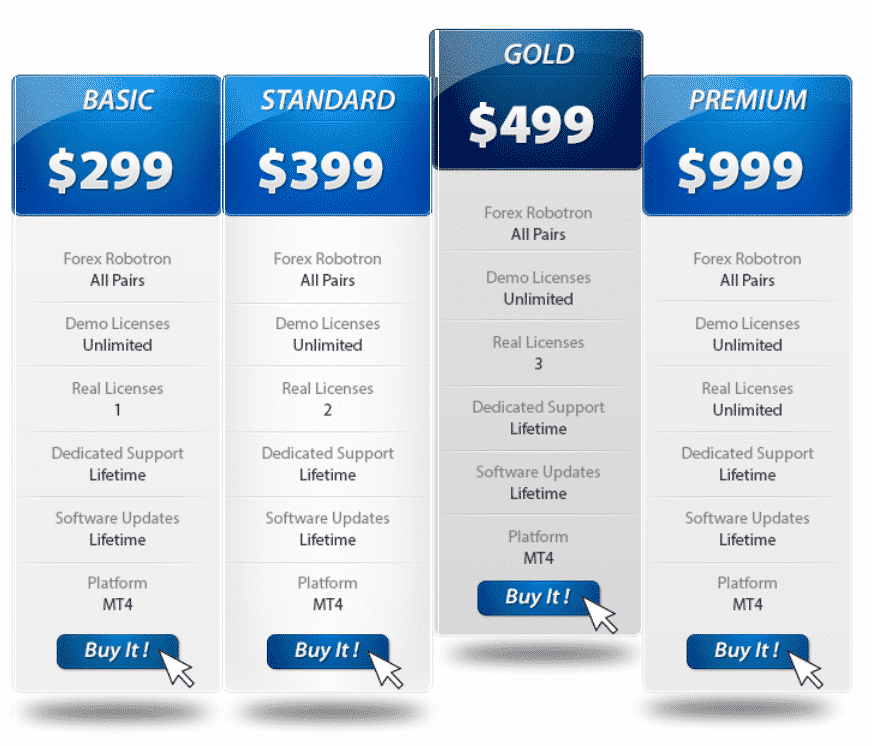 There are four packages: Basic, Standard, Gold, and Premium. The Basic pack costs $299. It includes one real account license. The Standard pack costs $399. It includes two real account licenses. The Gold pack costs $499 and includes three real licenses. The Premium pack costs $999 and includes unlimited real accounts licenses.
All packages are featured by:
The unlimited number of demo accounts.
Dedicated support.
Lifetime updates and upgrades.
Step-by-step user manual.
Verified Trading Results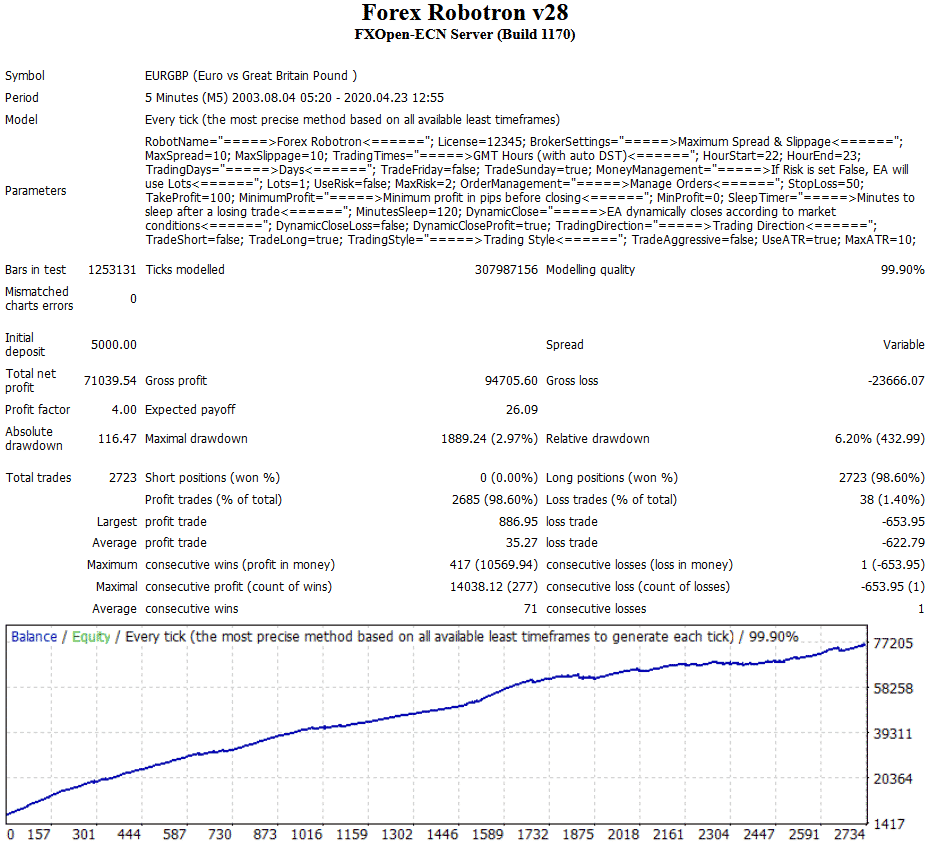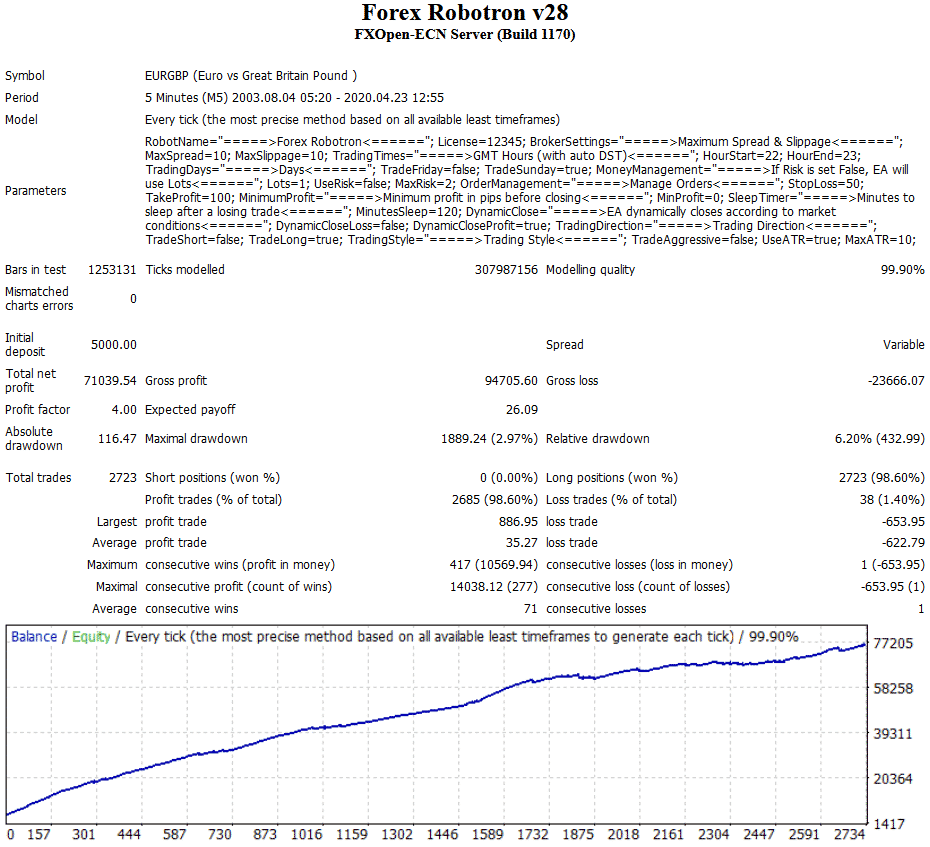 We have a EUR/GBP backtest report performed on the M5 time frame based on seventeen-year tick data. The modeling quality was 99.90%. An initial deposit was $5000. The total net profit has become $71,039.54. The Profit Factor was 4.00. The maximum drawdown was only 2.97%. It closed 2723 trades with 98.60% of the win-rate in the Long direction. All Short direction deals were closed with profits.


We can see that the test was done using the StrategyQuant X site we mentioned before.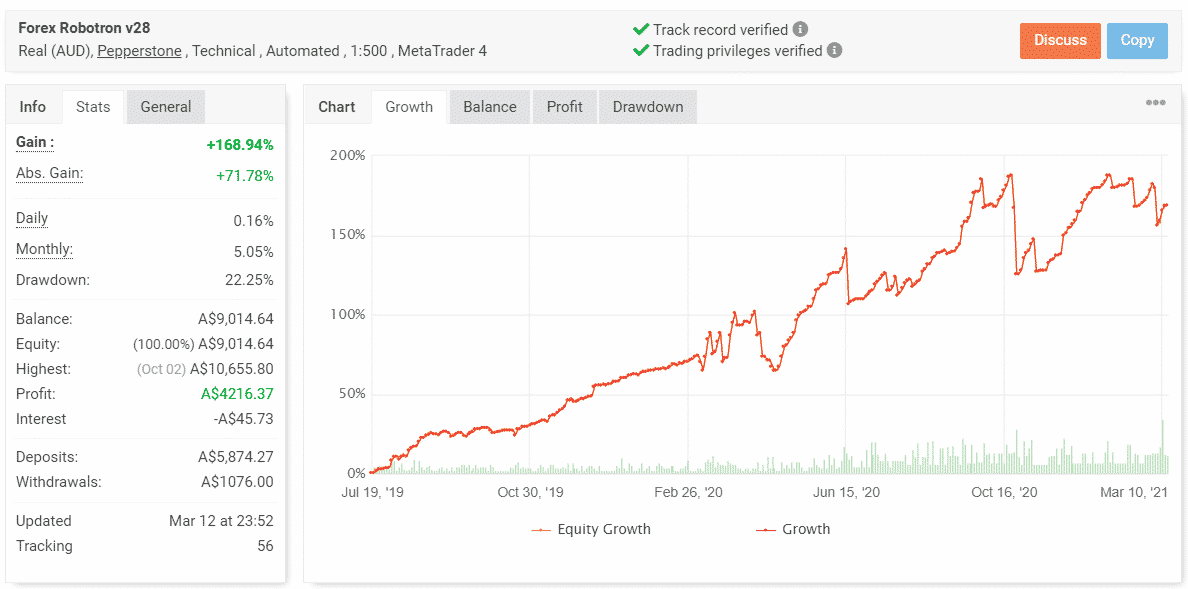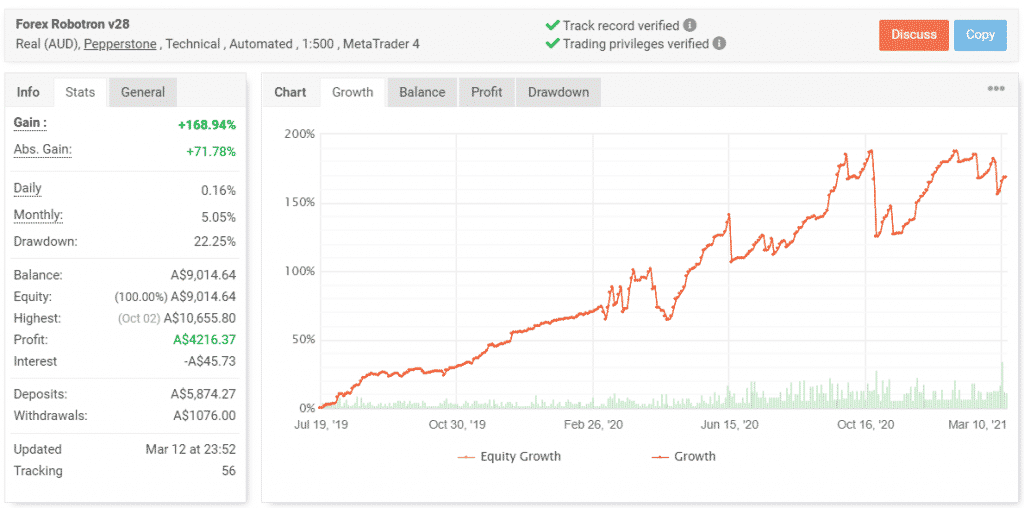 The robot runs a real AUD account on Pepperstone. It works with 1:500 leverage on the MetaTrader 4 platform. This account was created on July 19, 2019, deposited at $6874 AUD, and withdrawn at $1076 AUD. Since then, the absolute gain has become +168.94%. An average monthly gain is +5.05%. The maximum drawdown is 22.25%. Fifty-six traders check the account.


Forex Robotron has closed 742 deals with 1254 pips. An average win is 4.27 pips when an average loss is -8.92 pips. It trades only Long direction with 80% of the win-rate. An average trade length is an hour and twenty-five minutes. The Profit Factor is 1.35.


The most traded currency pair is EUR/USD – 159 deals when the most profitable one is EUR/AUD – $3257.01.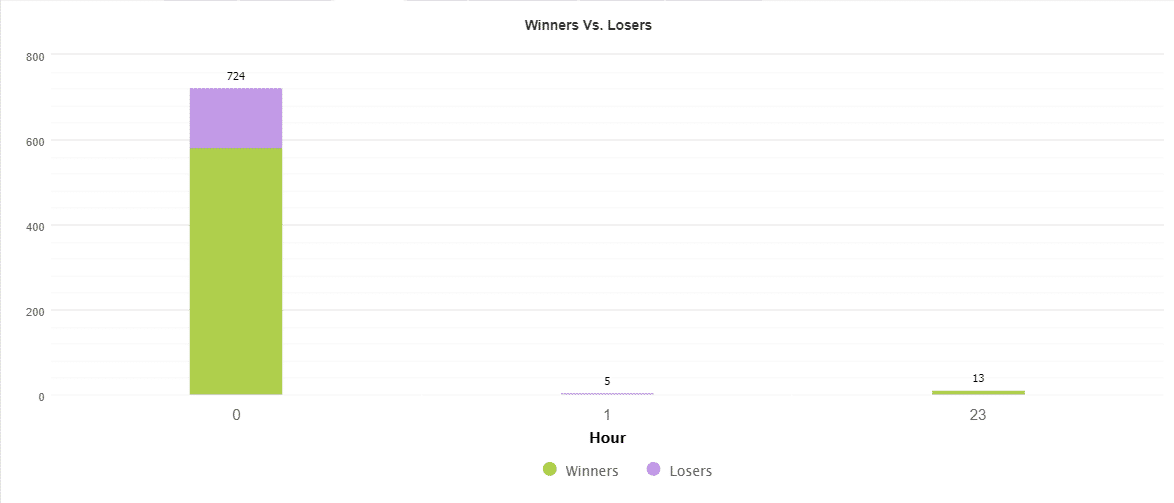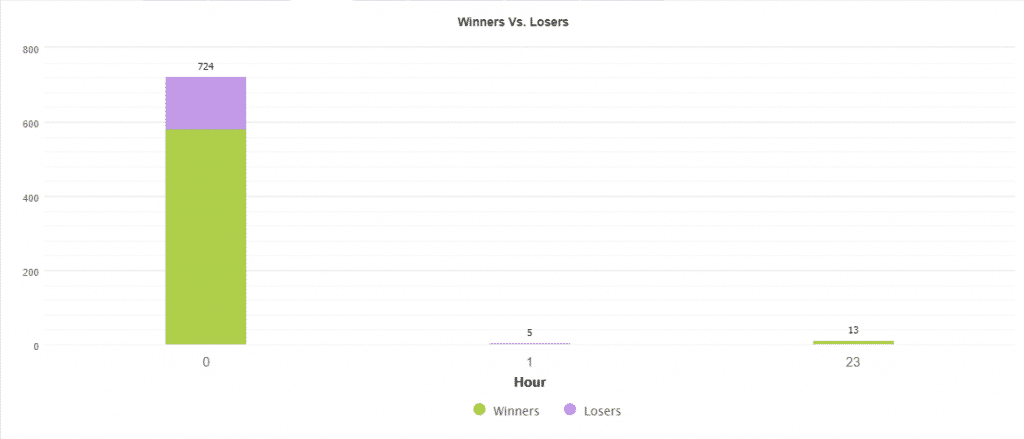 The system scalps between 23 p.m. and 1 a.m.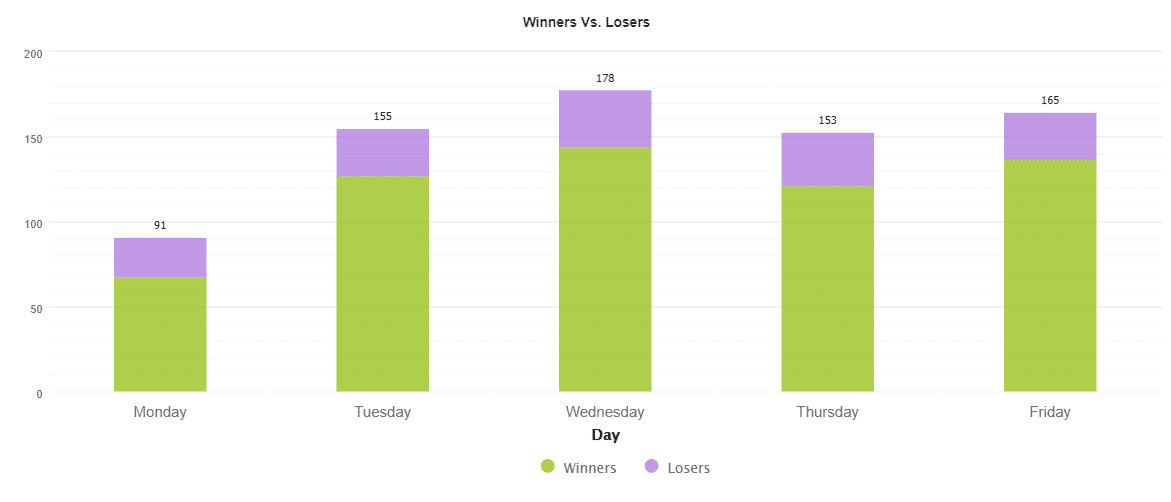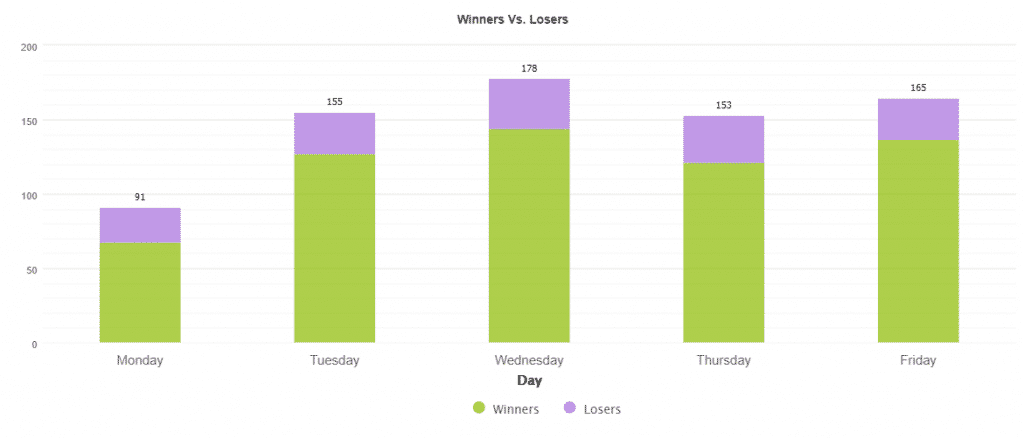 Wednesday is the most traded day – 178 deals.


The system trades with medium risks to the account balance.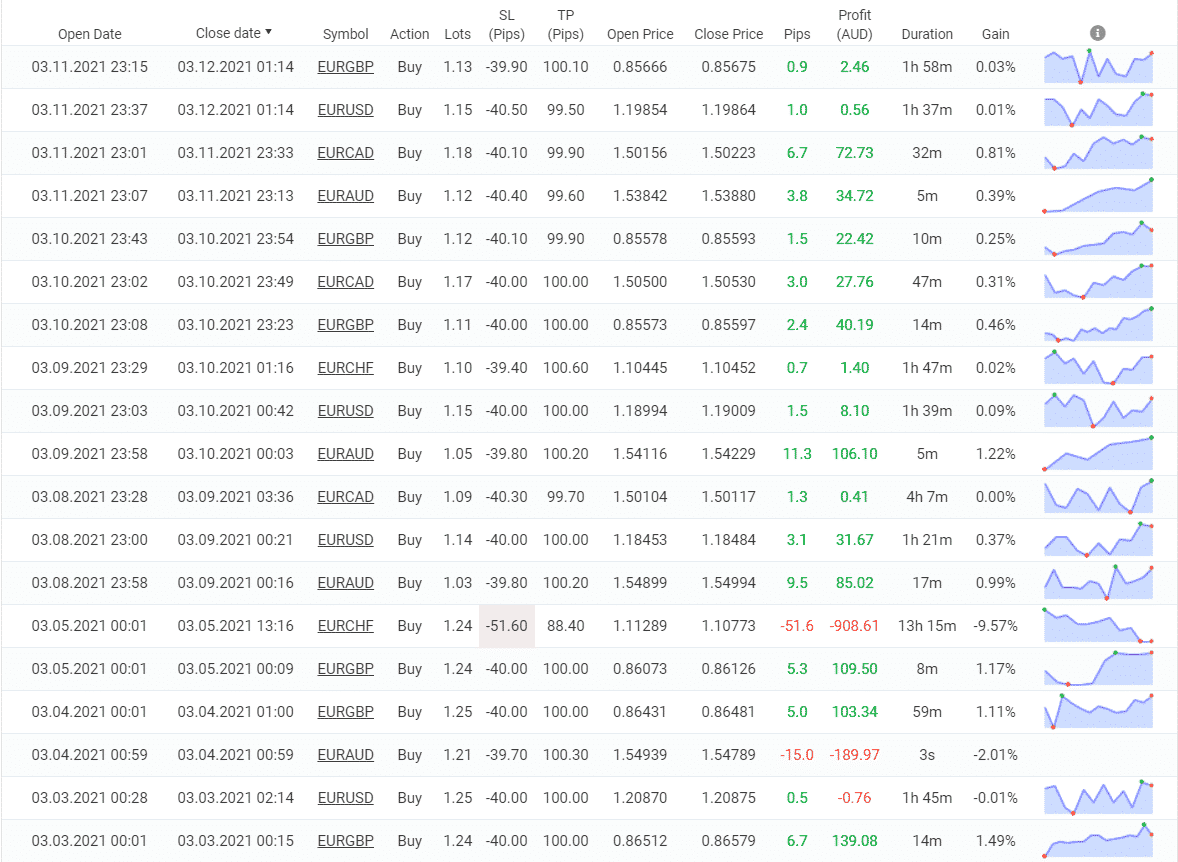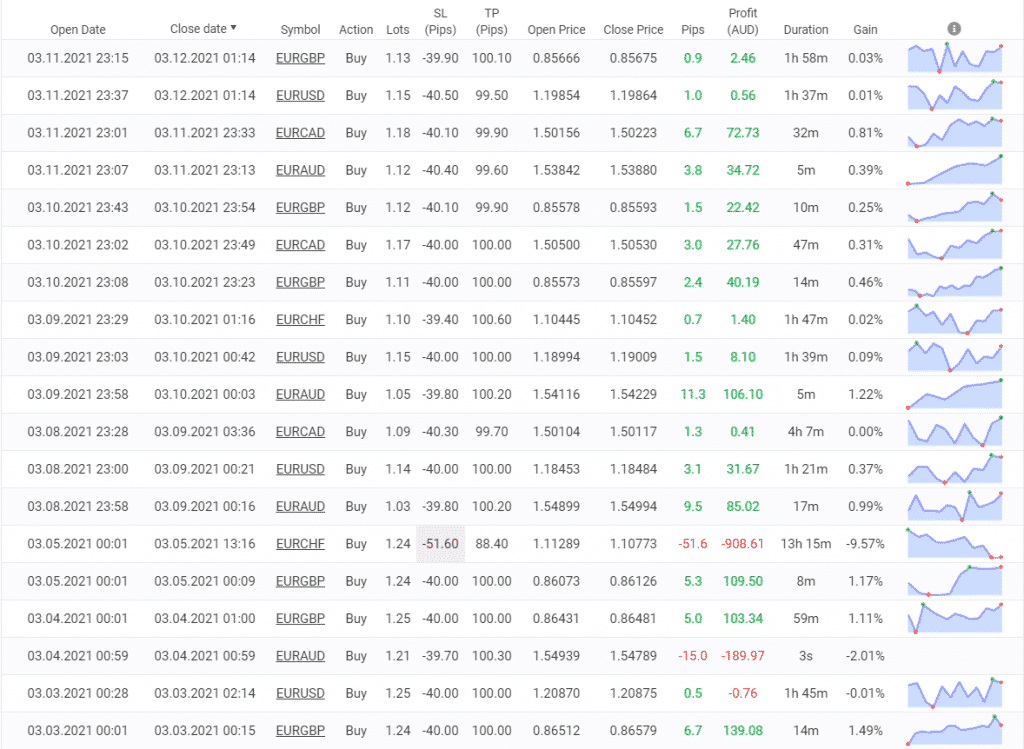 As we can see, one loss should be recovered by 10-30 win deals.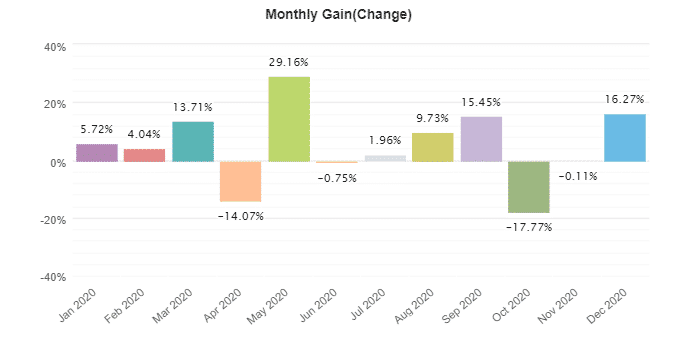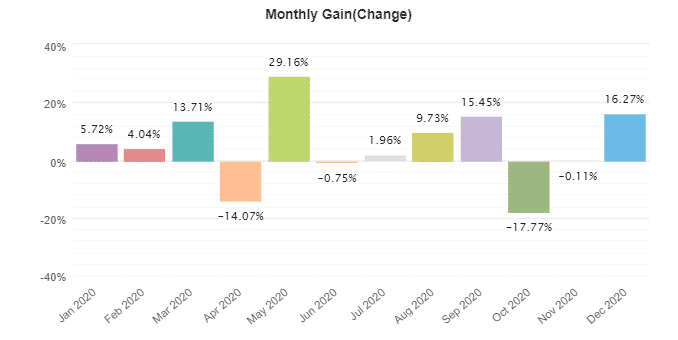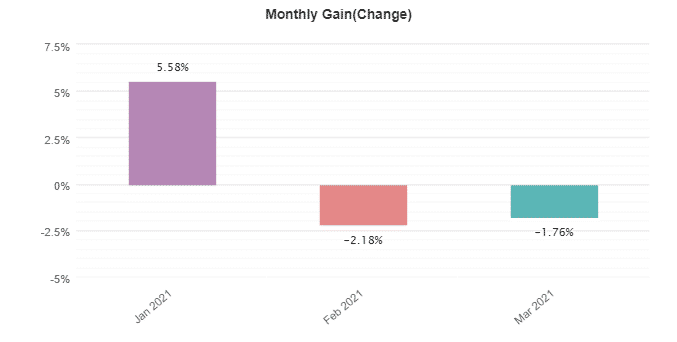 Monthly trading results are horrible.
People feedback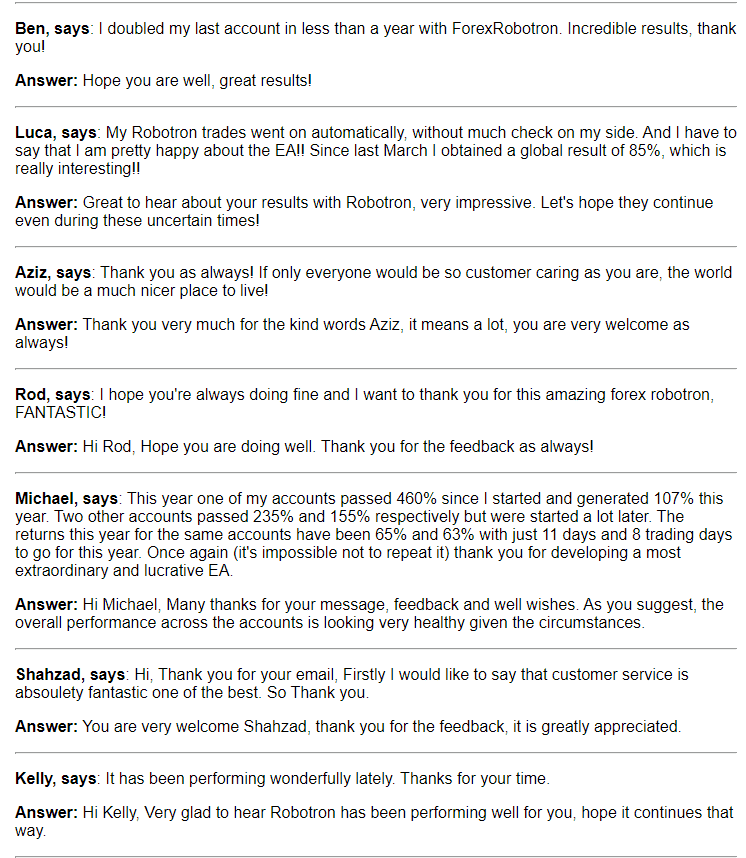 The presentation includes the endless wall of fake but positive feedback.


The company has a single testimonial on Forex Peace Army.

This person noticed that the results are far from being great to keep the system running,
Summing Up
Strategy – score (4/10)
Functionality & Features  – score (3/10)
Trading Results – score (3/10)
Reliability – score (3/10)
Pricing – score (3/10)
Conclusion
Looking at Forex Robotron from the middle of March 2021, we can say for sure it's a scam. You can't keep a winning trade at 0.3-7 pips when a single loss trade amounts to -50 pips. It never works like this. Trading results showed that the system is not well-shaped. There are many other successful night-scalpers on Forex Store and MQL5 published for the same money.