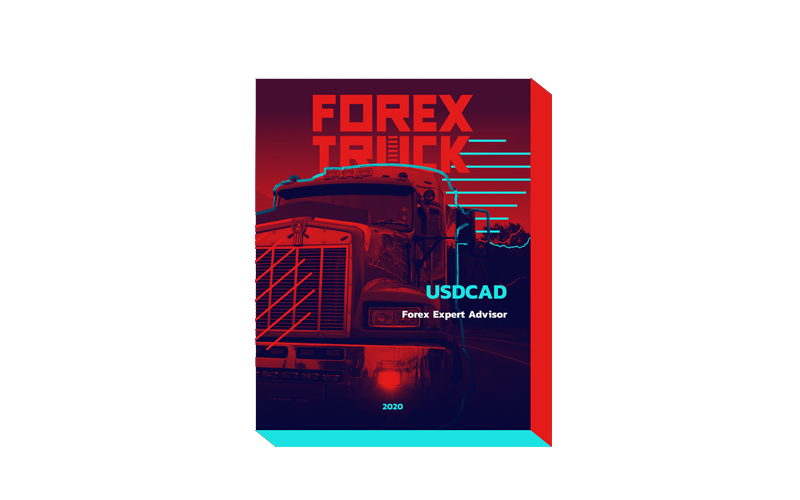 Forex Truck is a young robot from a well-known robot designer.

The main statement tries to convince us that the Forex Truck is everything we have to have to be carried in across the Forex market and be profitable.
Is Forex Truck Robot Good to Invest?
It's hard to tell for sure, looking at that little presentation. So, let's take a look at the features.
Company Profile
The company has never named itself behind many systems in which design looks familiar. It seems like they designed Forex InControl and FX Stabilizer robots.
Main Features

The robot trades with fixed Lot Sizes.
It uses hedging to increase the number of potentially profitable orders.
SL placing works to avoid big losses.
The robot uses the Grid and Martingale combo for a recovery scenario.
The EA can close orders forcibly without waiting for them to reach SL levels.
The EA can work on MT4 and MT5.
It trades only USD/CAD.
Price

Forex Truck Robot costs $277. The package includes:
One lifetime license for an account.
We're allowed to change the account number as many times as possible.
Both versions of the EA: for MT5 and MT4.
Detailed user manual in PDF.
Trading Results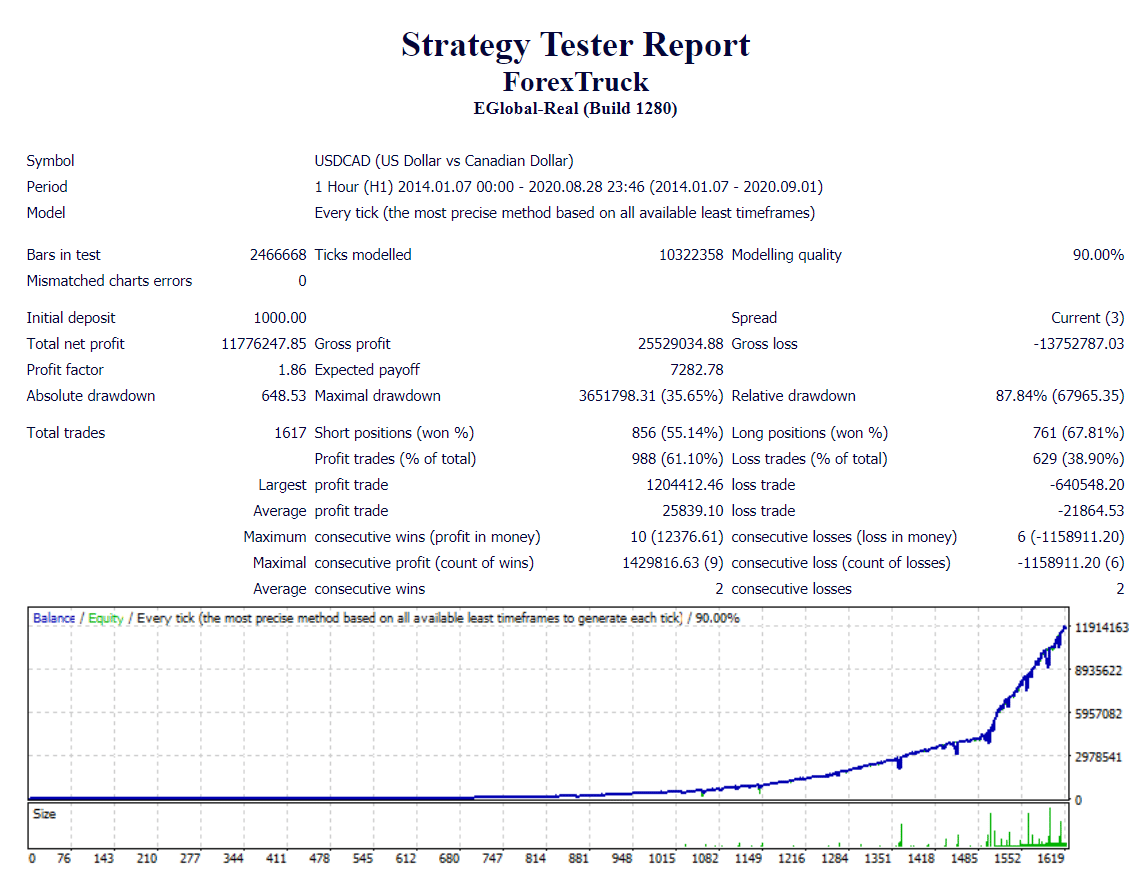 We have two backtests. One is for aggressive trading; the second one is for normal trading. It's an aggressive one of USD/CAD on the H1 time frame. The test was for six years (2014-2020). The modeling quality was 90.00%. There was an initial deposit of $1000. The total net profit became $11,7M. The Profit Factor was 1.86. The maximum drawdown was high and equaled 35.65%. Forex Truck Robot closed 1617 trades with a 55% win-rate for SELL and a 67% win-rate for BUY.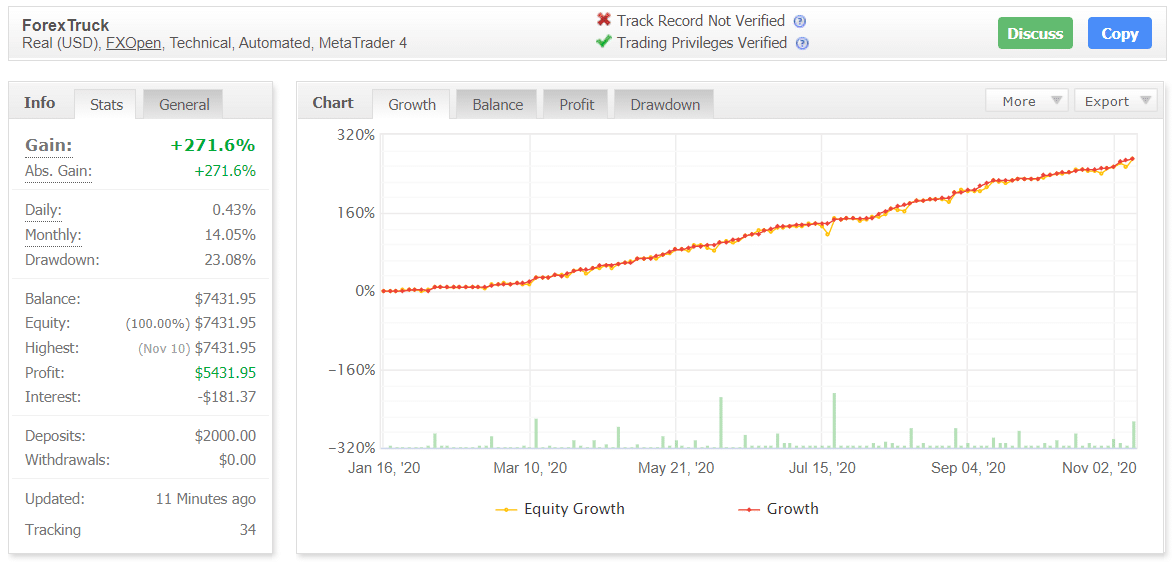 There's a real USD account on FXOpen. The EA trades without leverage on the MT4. Track Record is Not Verified because there should be previous trading history. An account started being tracked on January 16, 2020. Since then, the absolute gain has become +271.6%. An average monthly gain is +14.05% with acceptable drawdowns (23.08%).

It performed 203 deals with a solid number of pips (1628.9). An average win in pips 47.57, while an average loss is higher and equals to -51.53 pips.

The robot trades both directions equally by the number of closed deals and gained profits.

There are two spikes of activity during Asian and European market openings.

The robot trades during a week like it should be.

It works with medium risks to the account balance.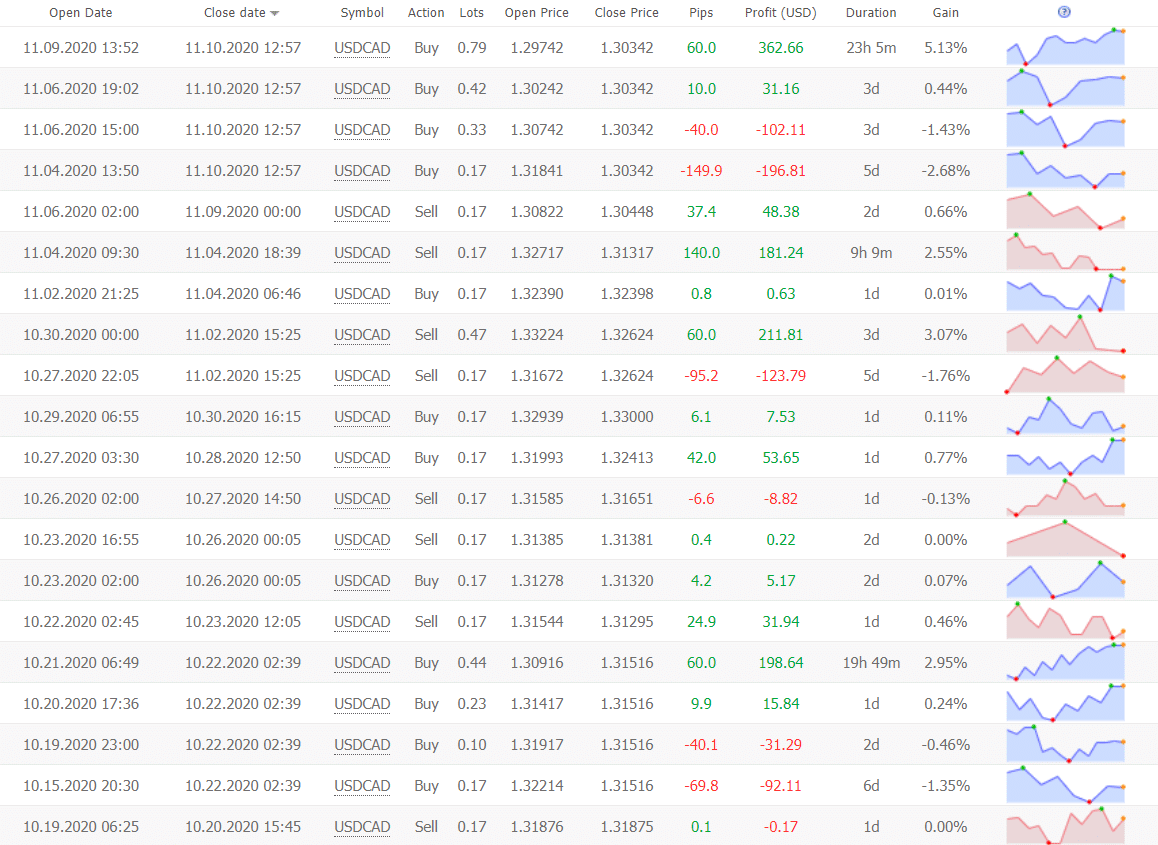 As we can see from the last results, the EA can handle Grid and Martingale to recover.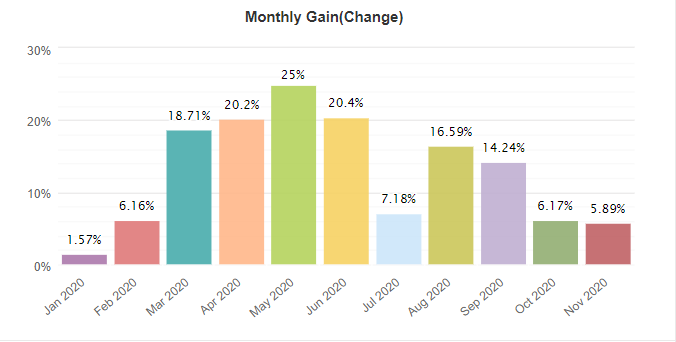 Trading results vary in times if a trader sets high-risk trading.
People's Testimonials
The developer didn't provide any people's feedback. There are no pages on Forex Peace Army and TrustPilot as well.
Forex Truck Robot Review Summary
We'd like to say that this robot is not an option for safe and sound trading. The developers didn't tell us what the strategy is behind the system. It's important for any trader because we'll know what to expect from it, and, of course, we can learn something when the EA uses the same strategy as you are. It can make you more experienced and convinced in placing the best trades. We know for sure that the EA uses a mix of Grid and Martingale to recover after losses. Now, it works well, but will it be working in the future? It's a question. The presentation tells us nothing about risks, margin requirements, Lot Sizing, settings, and so on. The last is that there are no comments and feedback across Google at all.