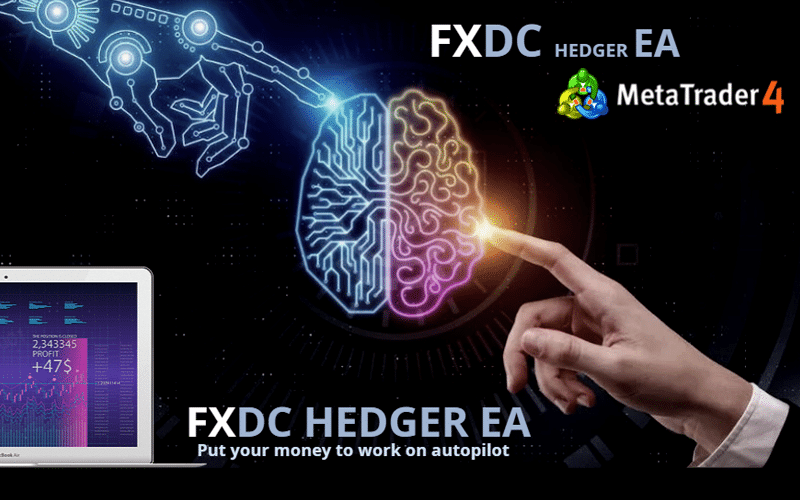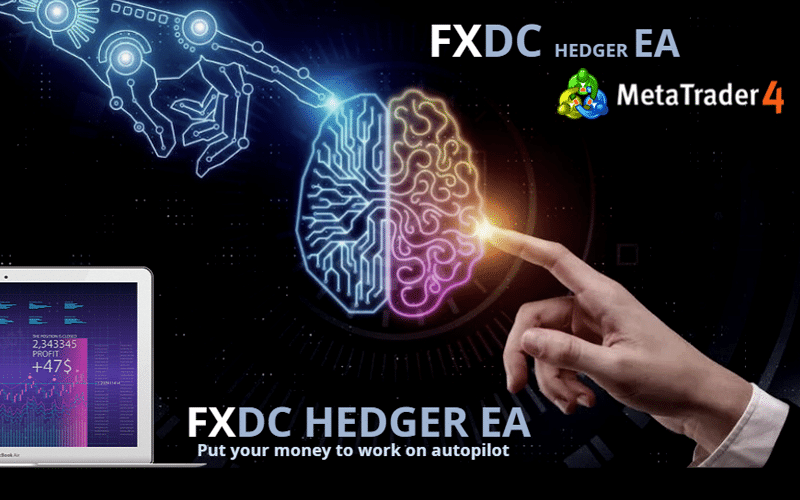 Traders interested in the hedging strategy in Forex will find the automated trading software using the approach a big advantage. FXDC HEDGER EA is an ATS that uses the hedge trading approach as its main base. The MT4 tool assures a potential daily profit of 10% and more with its efficient trading strategy. As part of the FX Deal Club, a managed account service, this EA is a fully automated trading tool that makes your investment a simplified process.
Is Investing in FXDC HEDGER EA a Good Decision?
Before you choose this EA, you should know whether you are making a good decision. We have done a thorough analysis of the FX EA including its features, working methodology, price, performance, and support. The initial conclusion we have arrived at is that you need to be cautious about choosing this ATS. A lack of vendor transparency, insufficient strategy explanation, and expensive price are the key factors that make us suspect the reliability of this EA. Let us delve into each of these aspects further.
Company Profile
FXDC HEDGER EA is part of FX Deal Club (FXDC), which is a managed account service. A team of professional Forex traders manages the service founded in 2001. The developers' team claims that it trades with the safety and capital protection of clients as its foremost concern. Assuring reliability and transparency the company is based in Dubai, United Arab Emirates. This FX robot is one of the proprietary solutions of the vendor. For customer support, the vendor offers an online contact form and no other means of contact. Since support forms a key part of a successful service the lack of sufficient support raises a red flag.
Main Features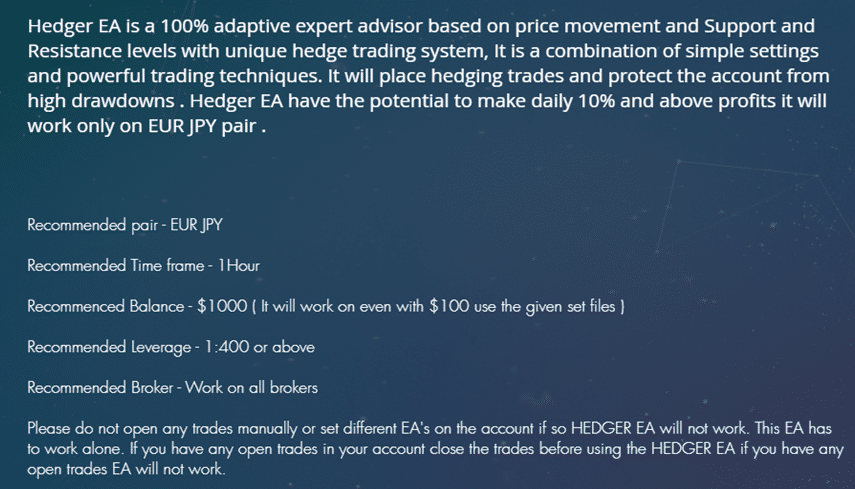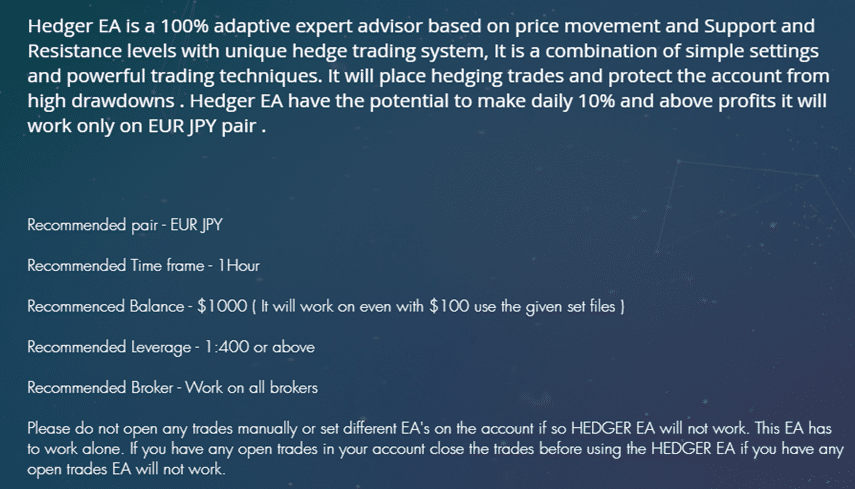 As an automated trading software, this EA is supported by artificial intelligence and geared to work 24/7. The fully adaptive ATS uses price movement, hedging, and support and resistance approach for trading. As per the vendor, the FX EA uses simple settings and effective trading methods. The hedging trades are placed with due protection given to avoid huge drawdowns.
This MT4 tool is designed to work only on the EURJPY pair. Some of the recommendations provided for this trading tool include a one-hour time frame, a balance of $1000, the leverage starting from 1:400 and more, and compatibility with all brokers.
Price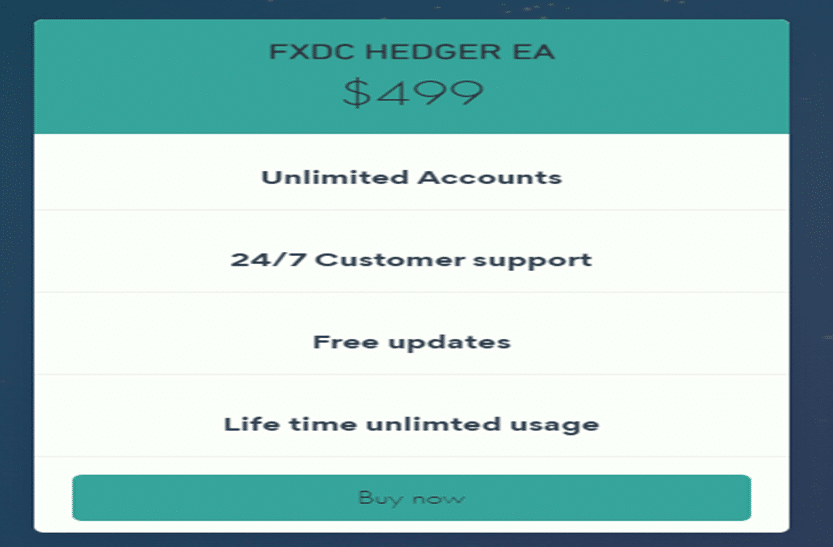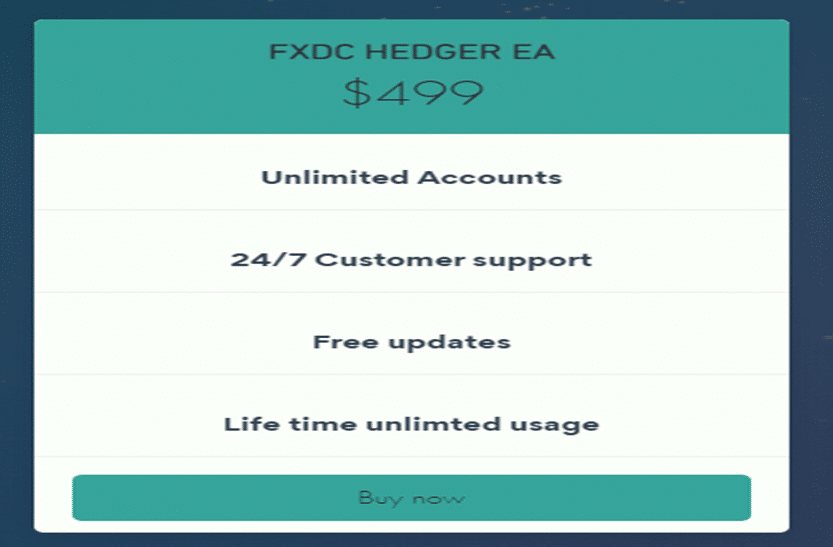 Priced at $499, this ATS package includes unlimited accounts, free updates, lifetime unlimited usage, and 24/7 customer support. Compared to the price of other similar EAs in the market, the price is highly expensive. Furthermore, the vendor does not provide a money-back guarantee. The absence of a refund makes this MT4 tool unreliable.
Trading Results
No verified results for this ATS are present on the site. We prefer results of the trading account verified on third-party sites such as myfxbook, FXBlue, etc. With a proven track record, we can know about key info of the trading tool such as its money management, the risk to reward ratio, drawdown, and more. The absence of results indicates the FX robot is not reliable. However, we found backtests for this EA on the myfxbook site. Here is a snapshot of the result: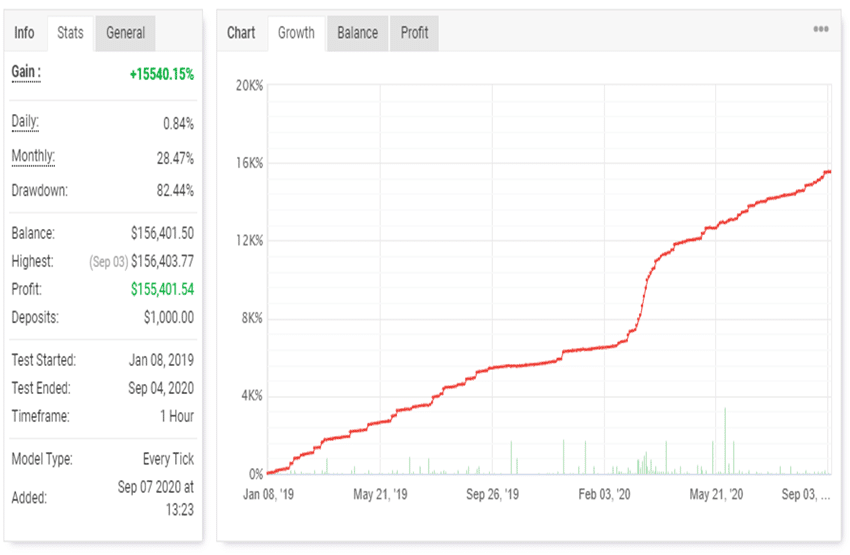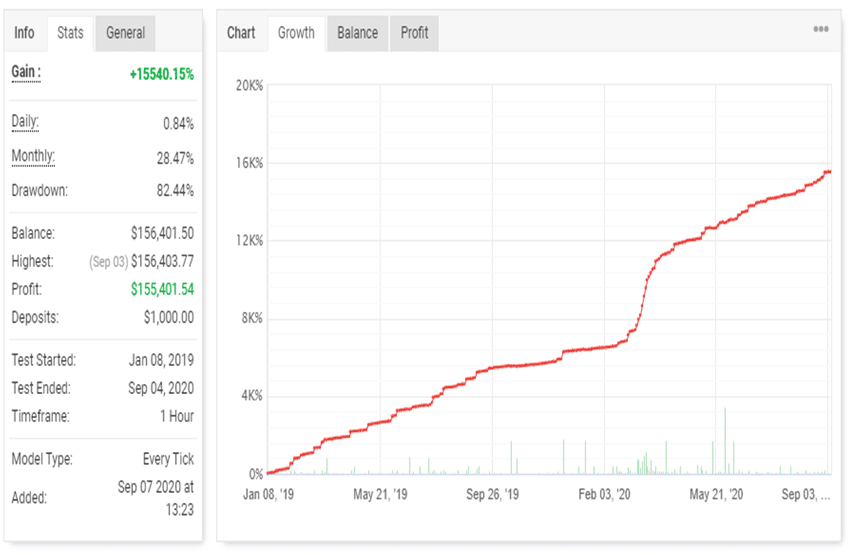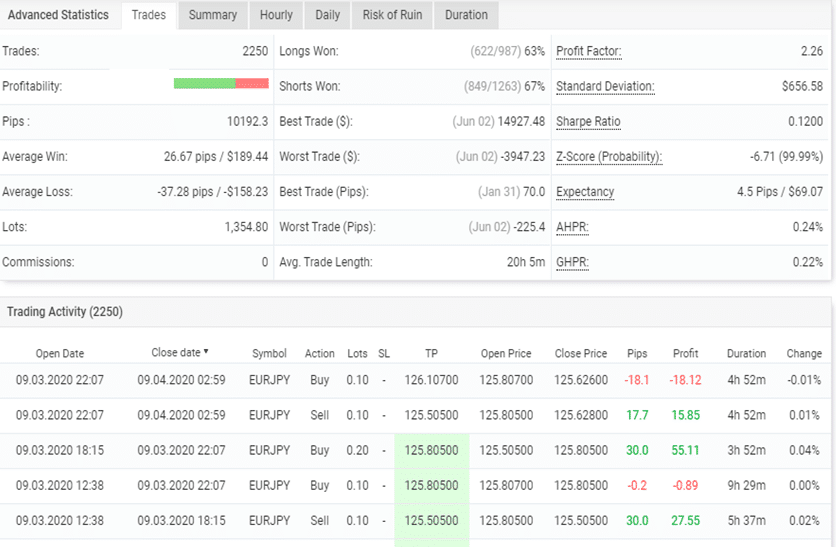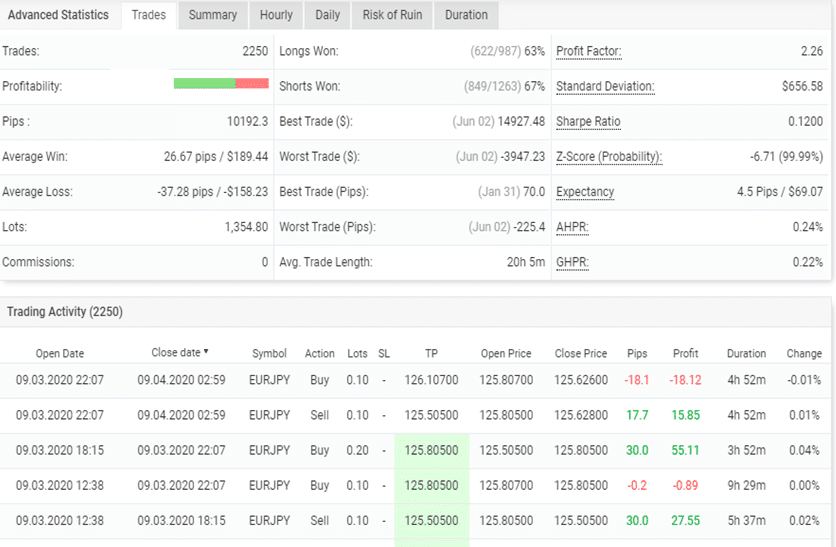 From the results, we could see the net gain value is 15540.15% with daily and monthly profits of 0.84% and 28.47%. The profits accrued for the deposit of $1000 look decent for the test done from January 2019 up to September 2020, on a one-hour time frame. But the high drawdown of 82.44% is very disappointing. The high value indicates that the trading approach is not working and needs several tweaks to ensure the account does not get blown up. A profit factor of 2.26 is shown for the backtest done on 99.9% modeling quality. The trading history reveals lot sizes ranging from 0.10 up to 1.60 and several trades ending in loss. All these denote poor performance.
Customer Reviews
No user feedback is present for this MT4 tool on reputed third-party sites like Trustpilot, Forexpeacearmy, etc. The absence indicates the FX EA is not a popular trading software in the market. Without reviews, it is difficult to assess the performance, support, and other crucial aspects of the software.
FXDC HEDGER EA Review Summary
As an ATS based on hedging method, this EA falls short of several of our important criteria for a successful FX EA. The absence of proper explanation related to the trading approach used and not posting live account trading details are two major drawbacks in this ATS. While backtesting reports are present, they do not appear to be that profitable. The high drawdown denotes the FX robot is using high-risk approaches. Further, the expensive price is another major downside for this robot advisor. To sum up, the FXDC HEDGER EA is not an FX robot you can invest in.