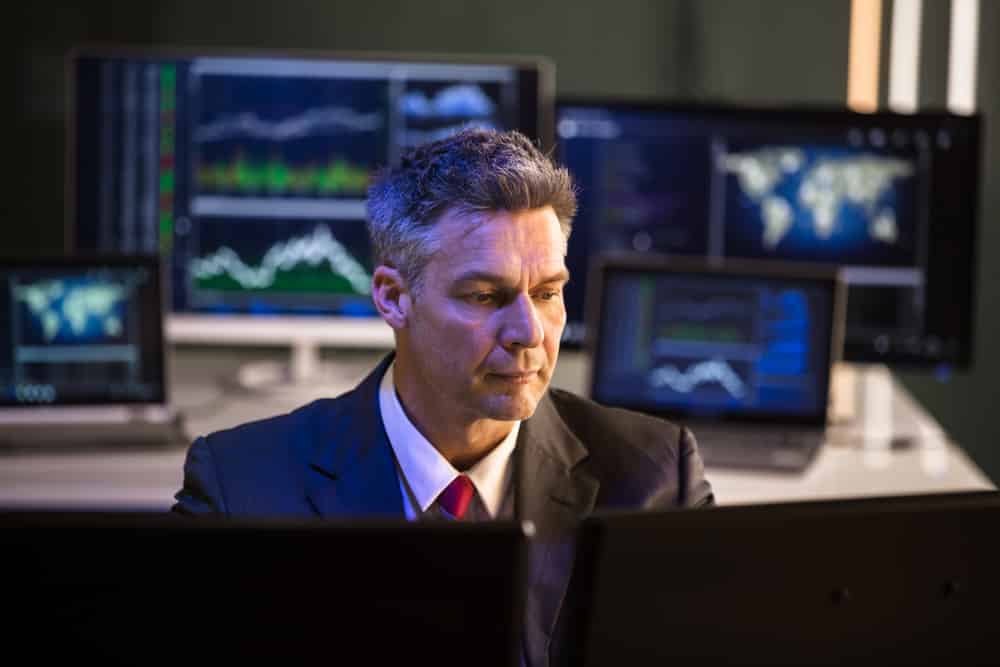 With the rise of social networks and the popularity of trading, seeing thousands of Forex gurus online is quite normal. These people show their trades, the money they earn, the cars they buy, and it looks like they always live on vacation.
After seeing the nice and easy things about Forex trading, we conclude that anyone can earn good money doing it from home or the beach. The best of all is that you can be your boss. Great, isn't it?
But the truth is that, like any profession, trading requires study, capital, dedication, and proper psychology to be able to generate enough money so you can make a living from it.
This article will help you understand why most people lose their capital and give up on trading and how to get out of the crowd to succeed in the forex market.
The theory does not equal practice
Like any market, the Forex market is constantly changing. The strategies they teach are based primarily on discretionary technical analysis, which means that a human decides to enter and exit the market.
A discretionary trading system can lead to significant losses because the analysis is based on looking at the past to decide what may happen in the future. As stated earlier, markets change, and perhaps that trend that we believe is starting is simply a trap for newbies to enter the market and lose money.
It is hard to predict market volatility with technical analysis. The truth is that looking at candlesticks and indicators, you will not have good chances to win trades when abrupt movements occur.
Moreover, it is complicated to know when the chaos will start; for that, you must have access to privileged information that you can not get paying signals from false gurus.
Human psychology and discretionary trading
If there is one factor that can completely affect your trading, it is psychology.
Your experience might suggest that a trade "should" go in a specific direction, but the market does the opposite. Your natural reaction is that you are right, and the market just needs a little more time to turn around and turn your trade positive.
It is vital to accept the loss before it gets bigger. Maybe the price could turn around, but it could also go further against you and make you lose your account.
Relying on your instincts to trade is a common mistake for beginners. However, suppose you are experienced and recognize the critical role of psychology and, more importantly, how to resist false impulses. In that case, you may want to consider using a discretionary trading system.
But it's not all bad. One of the advantages of a discretionary trading system is that you can adapt your trading to current market conditions and news.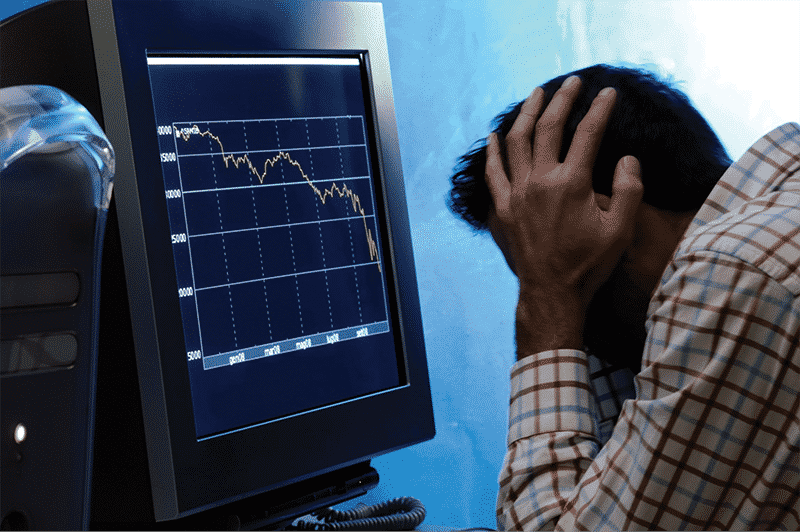 However, the challenge is to develop your intuition in a way that reflects how the market works while remaining calm and disciplined so that your emotions don't mislead you.
How to become a profitable forex trader
Most new traders fail, so it is important not to be overconfident when starting out if you want to succeed. If you are starting out in Forex, or if you are having trouble becoming a profitable trader, here are some tips for making profits.
Learn to read charts
When most people start trading forex, they go in search of a profitable strategy. They may have found some method on YouTube, in forums, at a Forex academy, in books, or elsewhere. However, after applying the strategy in live Forex markets with real money, they lose their money. So why did the system that worked for other traders not work for them?.
If you blindly rely on a simple trading strategy that you have learned, you will most likely end up losing more than you make. If it was that easy to succeed, everyone would be rich. For example, anyone can learn a simple Moving Average crossover or a double top strategy. However, if you buy every time you see a double top, you will likely lose money.
In the following chart, we observe a head and shoulders pattern in the price of an asset.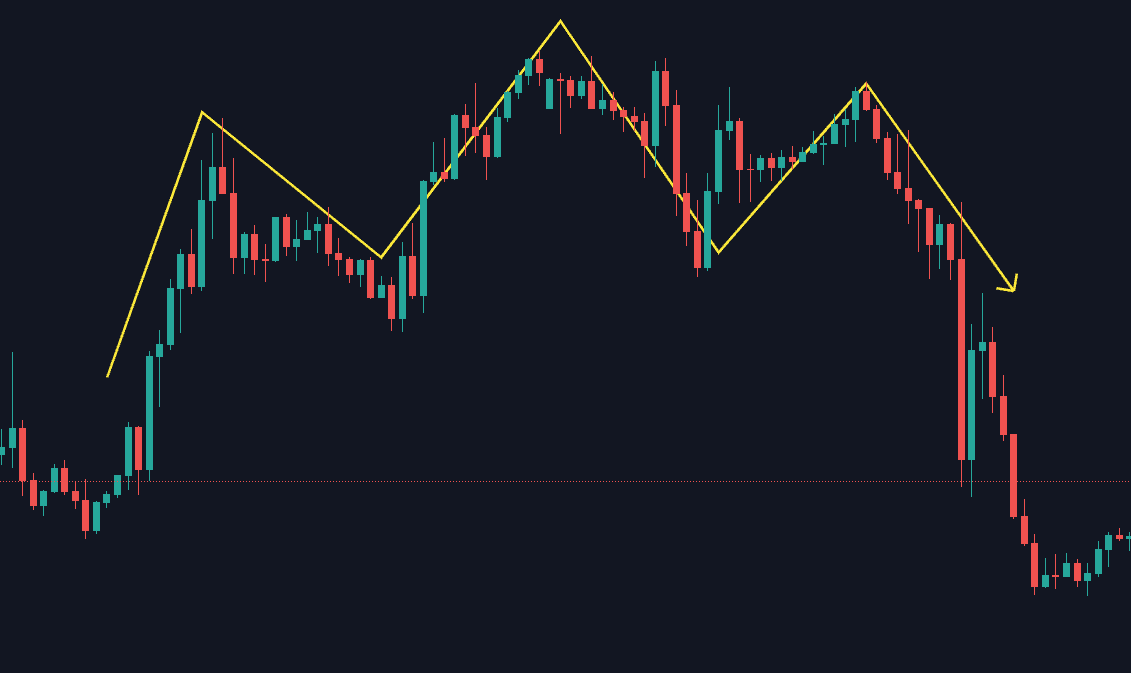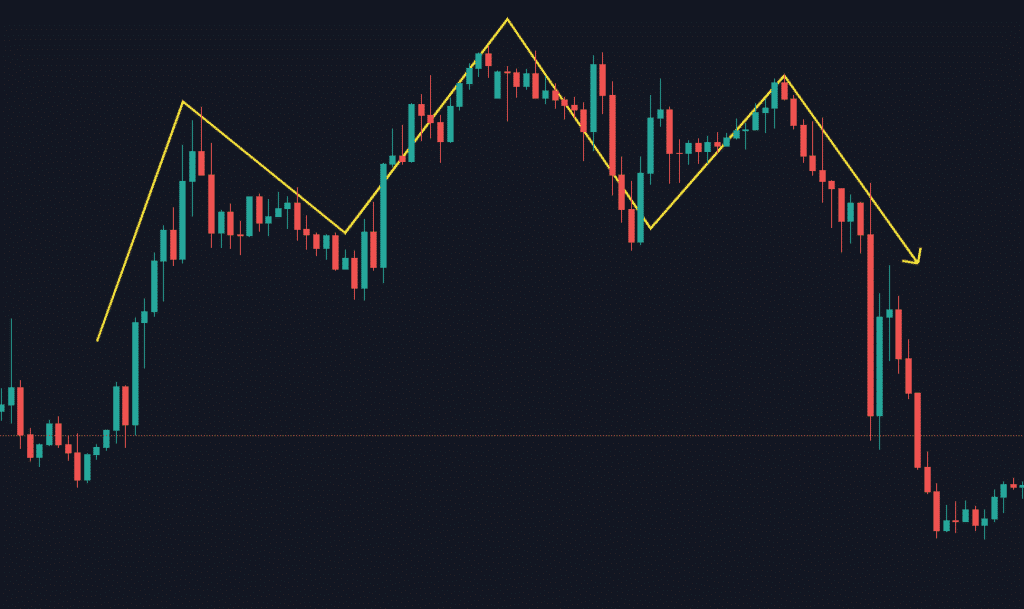 When you learn how to read a price chart, you will understand why the price goes up, down, or sideways. Also, where the price is most likely to go next.
Use correct risk per trade
One of the reasons people blow up their accounts when they start trading is using the wrong risk percentage per trade. So, from the beginning, you should decide what percentage of your account you will risk per trade.
Risking 100% on every trade is like gambling, which could be detrimental to your trading. The trick is to risk a low enough percentage that you are not afraid to trade, but at the same time, it is high enough that it is meaningful to you as a profit. The textbook rule says this is something between 1% and 3% per trade, but of course, trading in real life doesn't look like any textbook.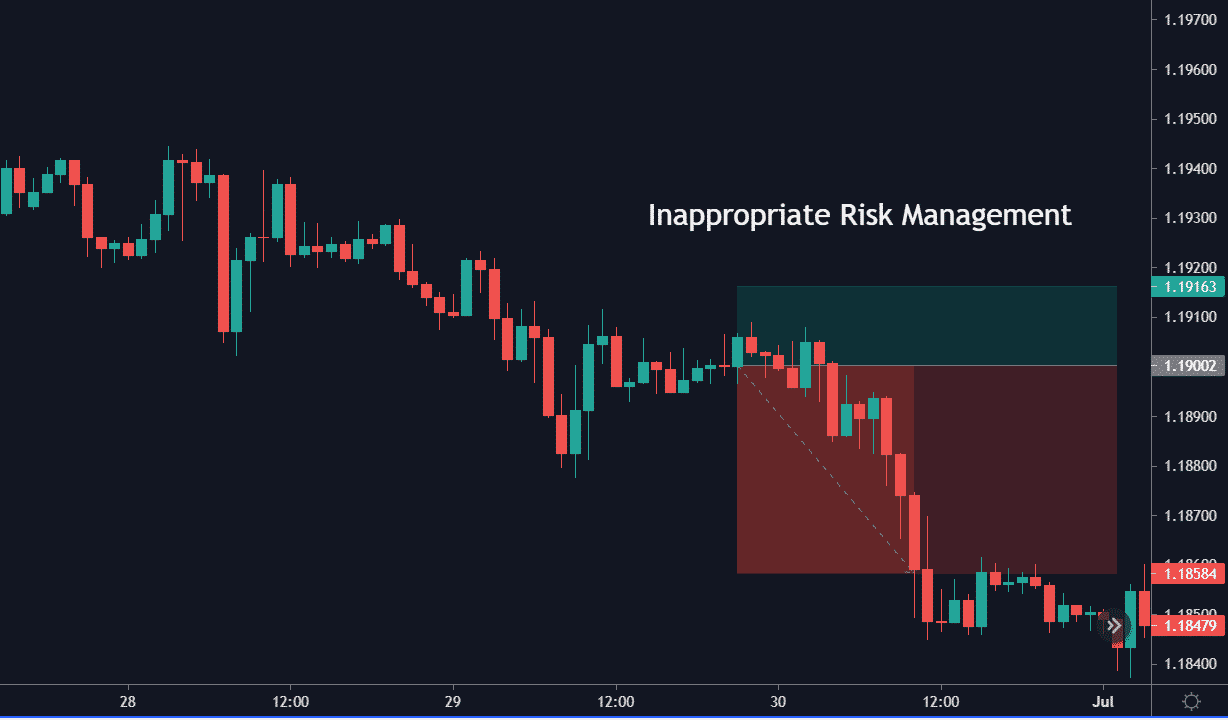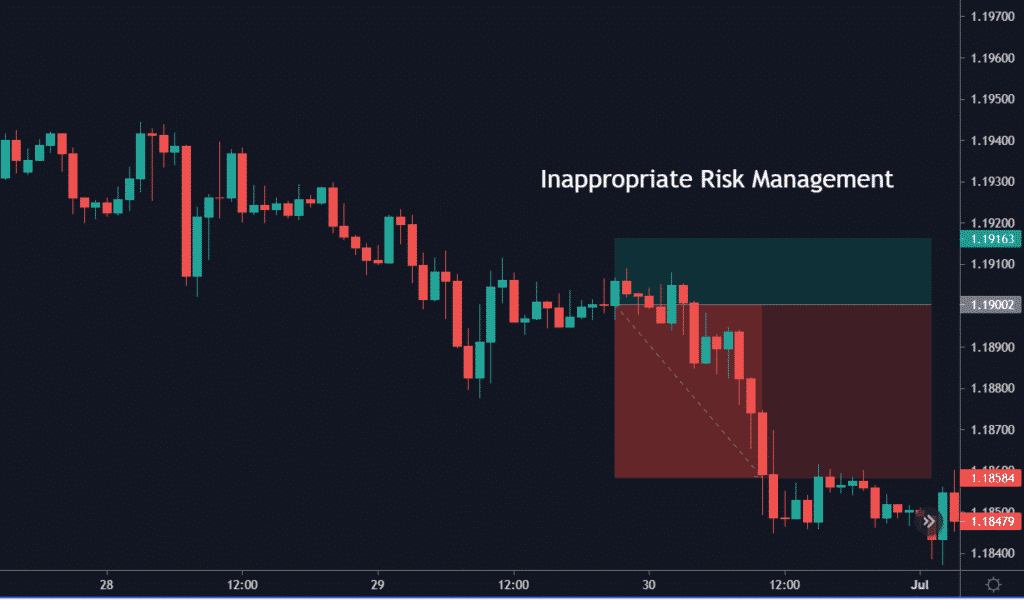 In the chart above, we see inappropriate risk management when placing a buy trade. The percentage of loss is higher than the percentage of profit-taking.
Use a proven trading strategy 
What is a proven strategy? It is a strategy that not only works on the slides you have learned.
There will be years when the strategy will make you more money and years when it will make you less. That's normal in the Forex market. But it must be consistently profitable.
You can't have a strategy that makes you money one year, but you lose money the following year. So you can't rely on that strategy because you never know if it will be profitable this year or not.
Backtesting the strategy on your own is ideal. Use demo accounts to practice, and if you generate profitability, then put in real money.
Conclusion
Making a living from trading Forex is possible as long as you take it with patience, study and practice enough. So, your knowledge allows you to interpret the market and have more chances of success in the long term.
As we have mentioned, psychology plays a vital role in trading, and it is an aspect that we must work on every day.
Unfortunately, the hard truth is that none of us are prepared to face losses, so it's crucial to develop the right mindset to have a clear judgment even after a losing streak.