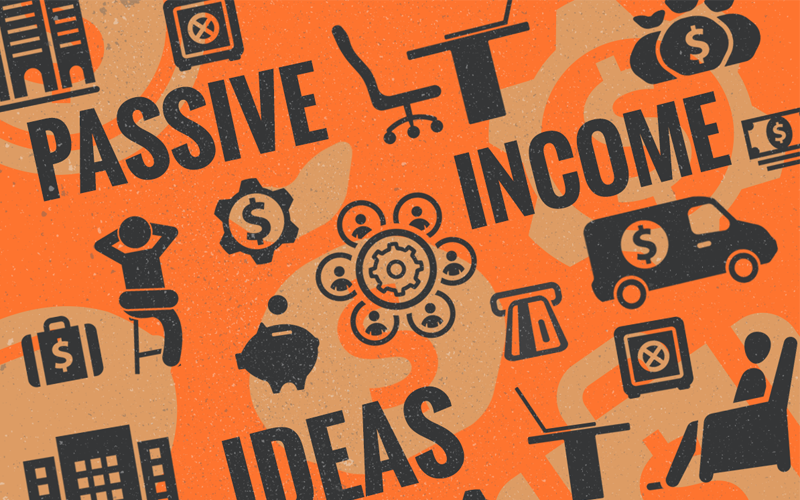 Of all the ways one could earn passive income, investing in a passive fund seems to be the most effective or plausible solution. It's an investment vehicle that tracks a particular market index, or a specific segment of the market to determine what to invest in. It differs from an active fund, as the fund manager does not decide what securities the fund selects. As a result of this, passive funds are much cheaper to invest in compared to active funds, which require substantial research and analysis on the part of the fund manager.
Why Passive Funds are so Popular Right Now?
You may have heard about investing in passive funds as the concept isn't new. For instance, ETFs and Trackers have been in use for decades and index investing was primarily seen as a growth strategy. However, there has been a large shift over the last decade owing to lower yields and a shakeup of income managers. Another reason for its popularity would be the proliferation of data all over the world. This has allowed passive strategies to become more efficient and sophisticated. In fact, a lot of the active fund strategies used by managers can be applied to passive funds at a much less cost. However, you can get confused as the choices are many.
Choices of Passive income (Funds)
Equity Income
In the broader fund management market, equity income is pretty well known and are managed by managers. Over the years, some active managers have become recognizable in their own right. However, when it comes to passive equity income, the concept is still relatively unknown. Equities are considered a more risk laden investment vehicle compared to bonds. While this is not always true, they surely need to be treated differently when in a portfolio.
Dividends from equity income are not fixed as is the case for bond coupons and can be higher or lower based on the company's performance. However, the income from this is less dependable and not consistent. Despite this fact, equity income generates potentially higher overall returns. However, always remember that there are no guarantees, as the prices may go down as well as up when going through large corrections.
There are two ways you can find passive equity income: strategies explicitly focused on income or buying high yielding markets. The markets of the Asia-Pacific region and the United Kingdom are seen as higher yielding markets. If you buy a mainstream index, you will receive dividend returns of its constituent companies. These markets provide a lot of diversification as it spreads your portfolio risk over growth stocks as well as simple income producers. However, you need to keep watch to ensure the strategy meets your needs, as the income prospects of a country or region can change over time.
Bonds
Bonds are traditionally considered an indispensable part of an income portfolio and are slow and steady cash generators. The bond holder is actually owning a loan to a government or company and is entitled to receive regular interest payments. The payments however aren't fixed for some types of bonds such as Inflation linked or floating rate bonds. They can vary according to market rates and there is always the risk of payments getting missed or delayed due to problems faced by the issuer.
Thus to properly invest in bonds, you need to get your risk right. In almost all cases, bonds have lower risk compared to equities. Bond holders are repaid before shareholders in the case of a company bankruptcy or default. However, they are exposed to a set of different risks.
Risks Associated with Bonds
Credit risk: A company which is struggling financially may not be able to pay the interest payable to bond holders or repay the capital on maturity. To assess this risk, several ratings agencies such as Moody's or S&P are responsible for checking the likelihood of an issuer getting into trouble. Bonds which are rated "high yield" are usually rated below BB. This means that investors can get a huge return but is exposed to a higher degree of risk.

Interest Rate Risk: The interest rate risk is the biggest element to consider when selecting bonds. For instance, the fixed coupon of a traditional bond is less enticing when interest rates increase, which results in the bond's price decreasing. Longer dated bonds are more susceptible to rate changes as there is more time for these changes to materialize. Government bonds are less risky than corporate bonds which are followed by equities and high yield bonds. However, different markets see different prospects from an economic, structural and currency standpoint.
Are There Any Other Choices?
Bonds and Equity income are not the only ways to earn passive income. To build a truly diversified portfolio, you may look at alternative asset classes. In this case, investing directly in infrastructure or property is a great way to access investment which are high yielding. However, there are some disadvantages.
The minimum investment is usually high making it difficult to buy a diversified portfolio. These projects can also be costly to maintain, as stamp duty on property can add up to 15% of all purchasing costs. Another option for passive investors would thus be ETFs which invest in Real Estate Investment Trusts or REITs. Even though these investments behave like equity in the short run, it attracts superior yields in the long run.
Conclusion
Investing in a passive fund may be considered best option for income investors. Passive funds require lot less effort and are thus ideal for those who dot have the required time to chase after new investment opportunities. They provide a high level of transparency and ease of trades. Also, in terms of costs, it's pretty clear that they have a distinct edge over actively managed funds are thus a good option for investors looking to track market conditions. Thus you would require a thorough understanding of the market before you can make the right choices about passive income options.