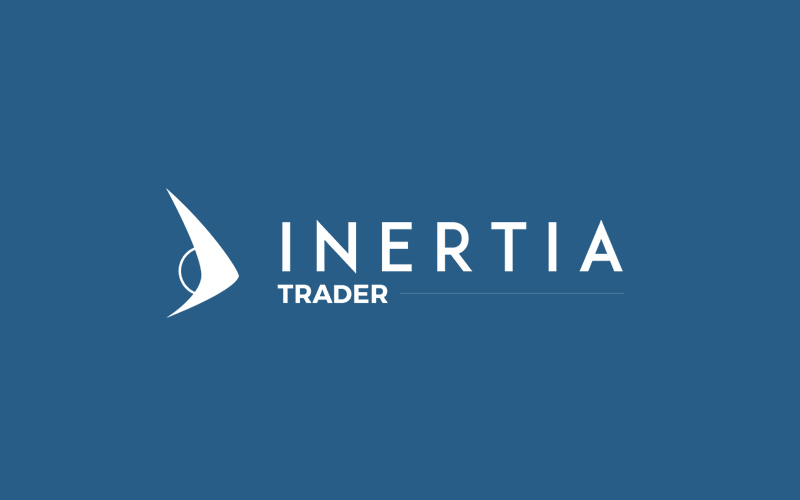 We'd like to talk about an Inertia Trader EA.

As with every scam-like presentation, this one starts with a request for our email to "Download." When we clicked on this button, we found ourselves on the PayPal page.

You don't let us download. You force us to buy it.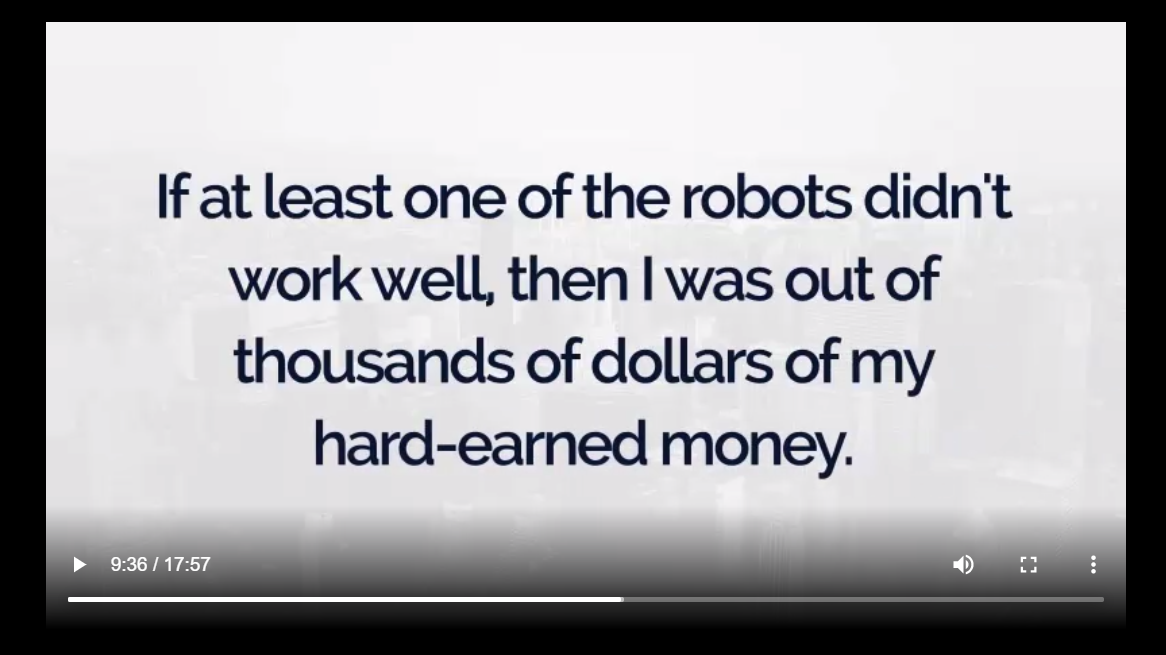 There's a video that tells us how hard it was before the EA started making infinity money.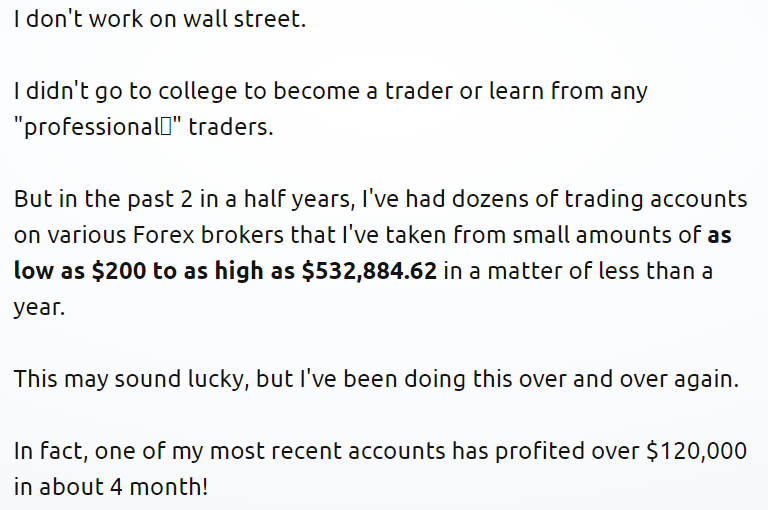 Everything the developer says sounds like scam information. According to this, we have a no-one-know millionaire.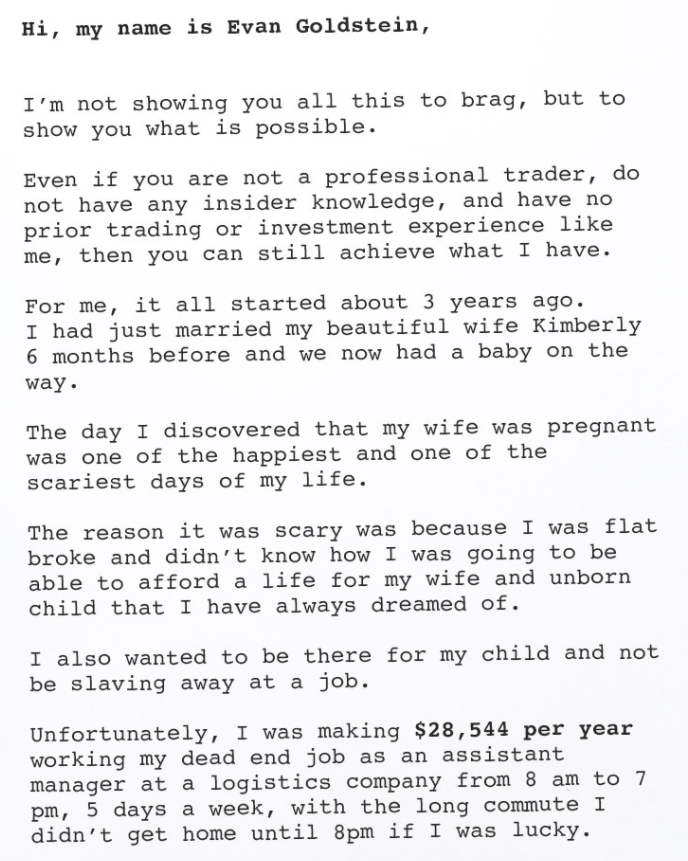 Here we go again. It's another story of a bad life before trading Forex.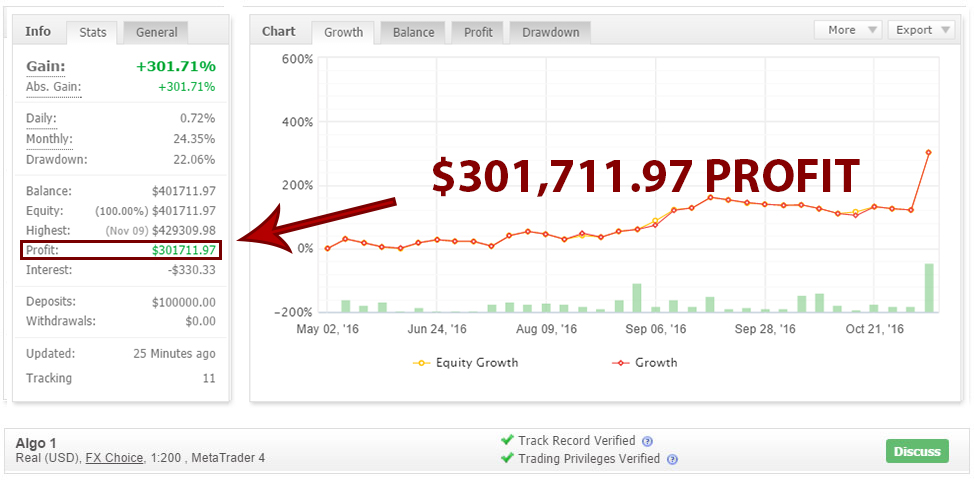 The site includes many fake and photoshopped screenshots. The name of an account is usually on the top. Here, it's photoshopped on the bottom.
Is Inertia Trader Good to Invest?

After seeing this statement, we're sure that "no." There are high chances that this EA is a grid/martingale scam robot. Let's see what they offer and what trading results the EA has.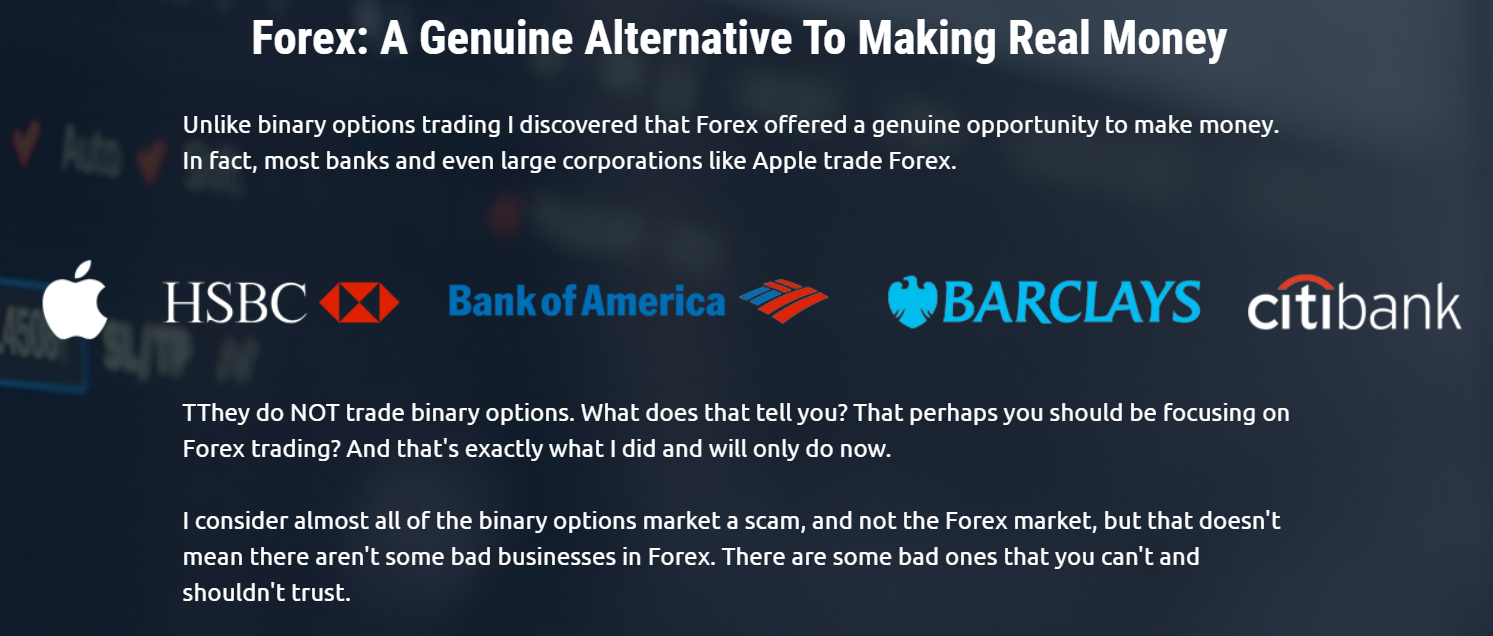 It's one of the weirdest texts we've ever read. Apple trades Forex, seriously? Why did you force us to read about binary options and how bad they are if we're here to talk about Forex and your EA? Did binary options make something bad for you?
Company Profile
The company doesn't have a profile in its common meaning. There's nothing that can be interpreted as information about the company. The last copyright was in 2017. Everything we know about it is info from PayPal – Woodmere Solutions Inc. Woodmere is a little town around the JFK airport in New York state.

They can recover paid money for them, but who'll recover our account?
Main Features
The site includes an endless wall of empty text. It's one of the signs of a scam service. Let's find a feature of the selling EA:
The robot trades mid and short term trends.
The EA sets hard SL and TP levels.
Take Profit levels are three times higher than Stop Loss ones.
Backtests have to match real trading results.
It doesn't use martingale and grid strategies.
There's no scalping and frequency trading as well.
The robot tries to trade without big drawdowns.
The EA can be run on FIFO-regulated brokers.
The robot doesn't care about spreads and slippage levels.
Price
There are no packages in the average meaning with explanations. The robot costs $350.

We can rely only on a 60-day money-back guarantee if we buy through Clickbetter, but the devs manipulate trying to sell it to us through PayPal.
Trading Results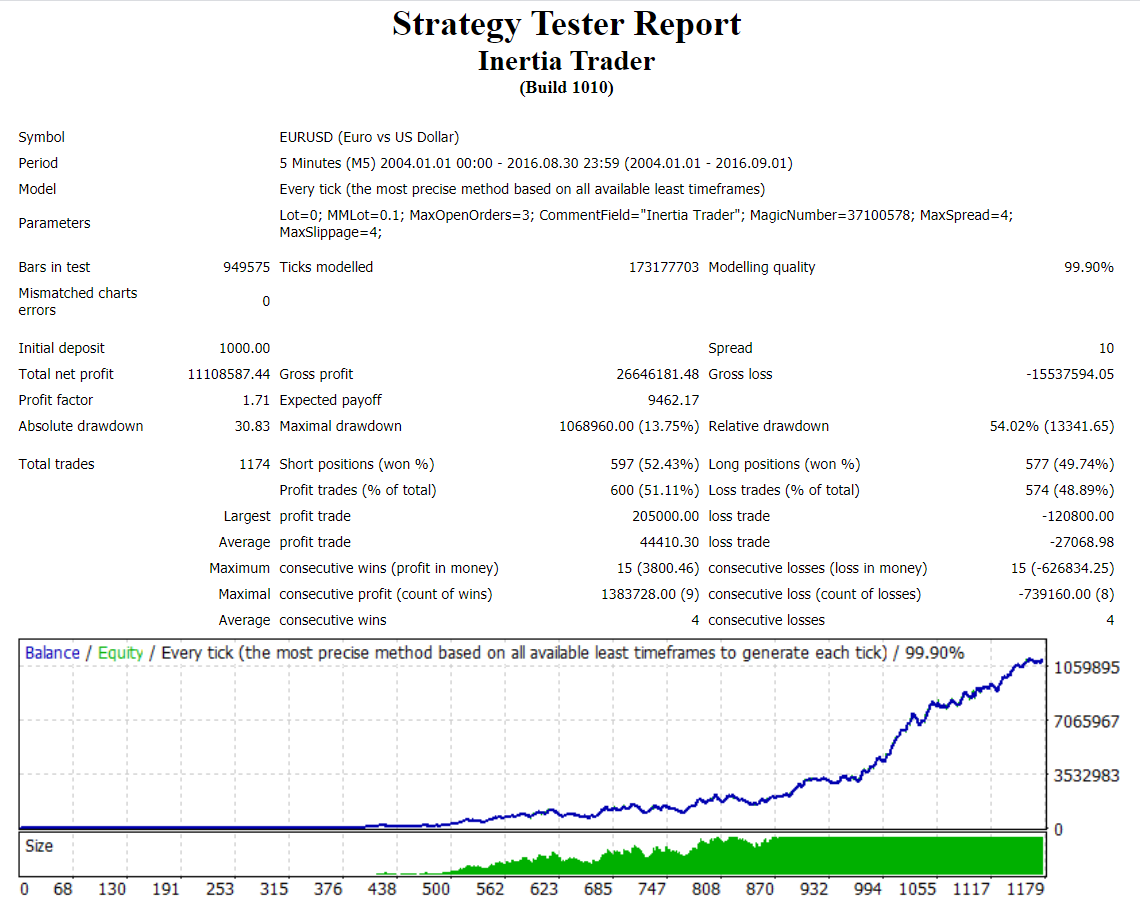 It's a EUR/USD backtest on the M5 time frame that was performed between 2004 and 2016. The modeling quality was 99.90%. An initial deposit of $1000 became of the $11.1M total net profit. The Profit Factor was 1.71. A maximum drawdown was 13,75%. The worst part is that the win-rate was 49%-52%, and a losing streak was four deals.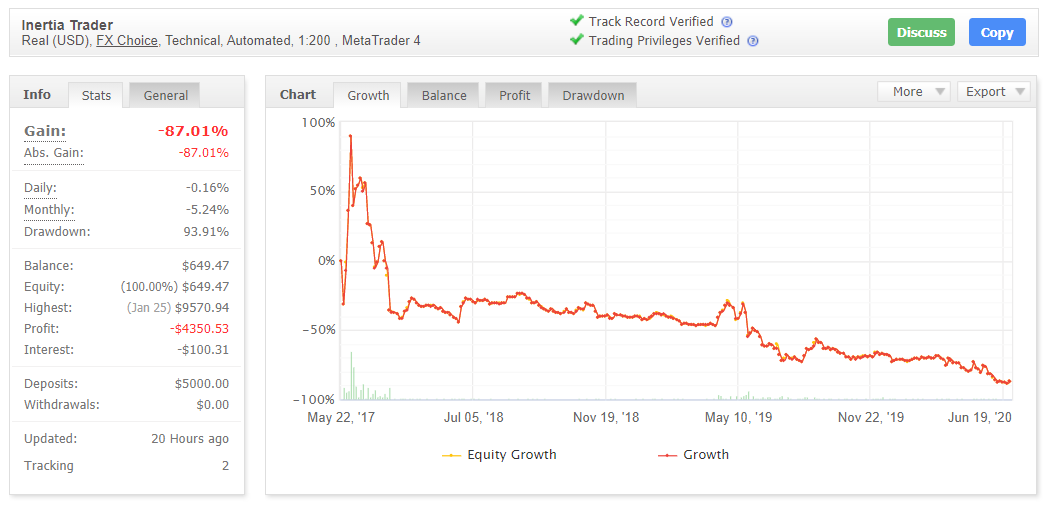 This account shows that all provided screenshots to us as proves were fake. It was a real USD account on FX Choice. The robot traded automatically with 1:200 leverage on the MetaTrader 4 platform. The account was created on May 22, 2017, and funded on $5000. An absolute gain, after three years, became -87.01%. An average monthly gain was -5.24%. The maximum drawdown was insane (93.91%).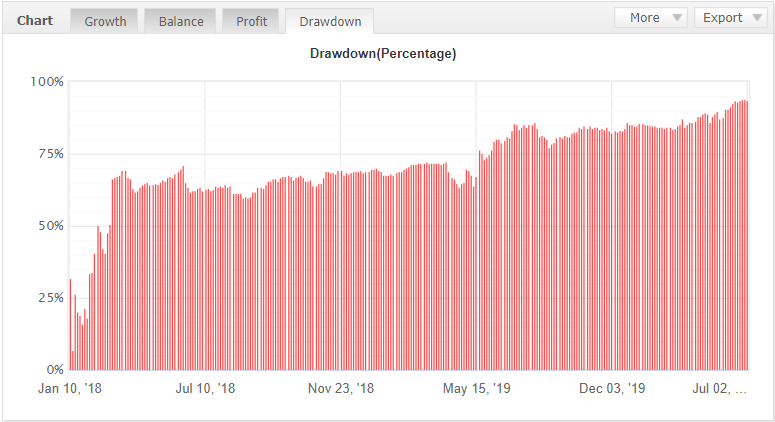 All the time, the EA traded having sat in huge drawdowns.

The robot performed 1080 deals with -317 pips. Alas, an average win (33.17 pips), was higher than an average loss (-23.48 pips). The win-rate is so far, even from backtests. Win-rate of Buy direction was 38%, of Sell one was 43%. An average trade length was over six hours. The Profit Factor was 0.85.

It traded without profits two symbols: EUR/USD (434 deals) and GBP/USD (148 deals).

Most of its activities occurred during European and American sessions.

Trading activity during a week looks weird.

The risks were high, so this was one of the reasons for zeroing the account.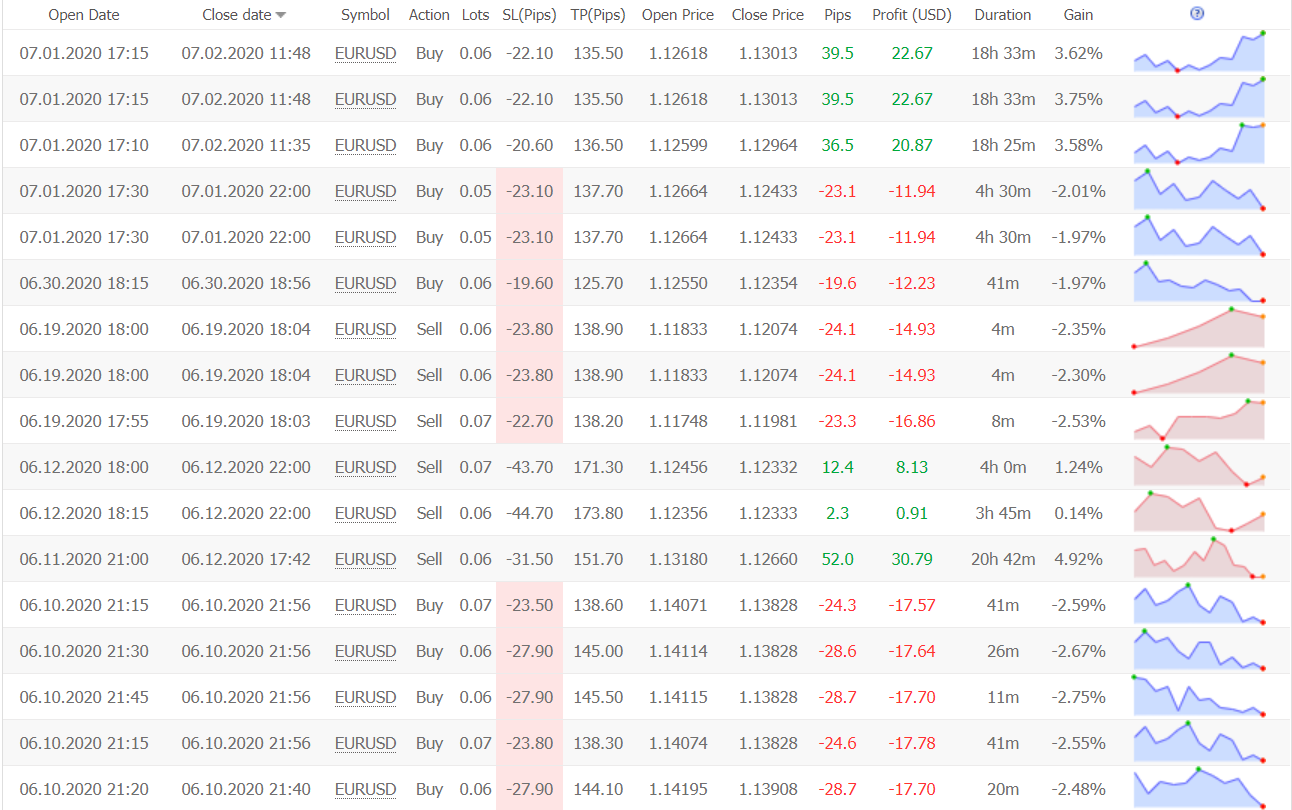 As we can see, the deals have never hit Take Profit levels.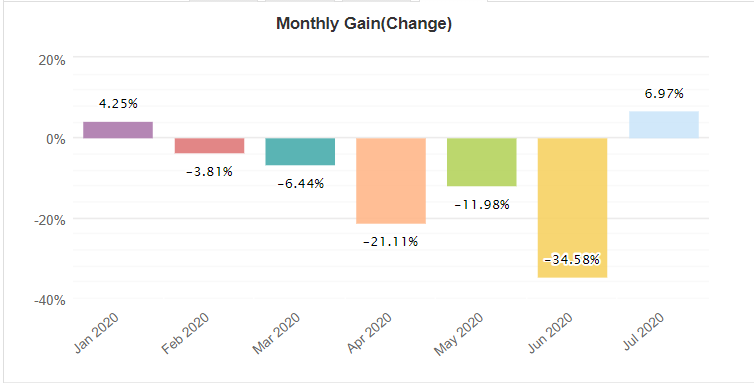 The robot traded so predictably, but not in a good way. Everything it did was wasting money.
Inertia Trader Review Summary
The presentation looks like a 100% scam because it includes endless manipulations and lies. It felt that the developers tried to push us to buy the robot asap, having positive emotions based on fake screenshots and these life-stories. The developers introduced unclear information about the robot's strategies. We know nothing about what symbols for this robot was designed. There's no settings and real feature information, so we have to guess which function it has and which doesn't. Trading results showed that the robot was stopped in the middle of 2020 when it almost zeroed the real USD account.