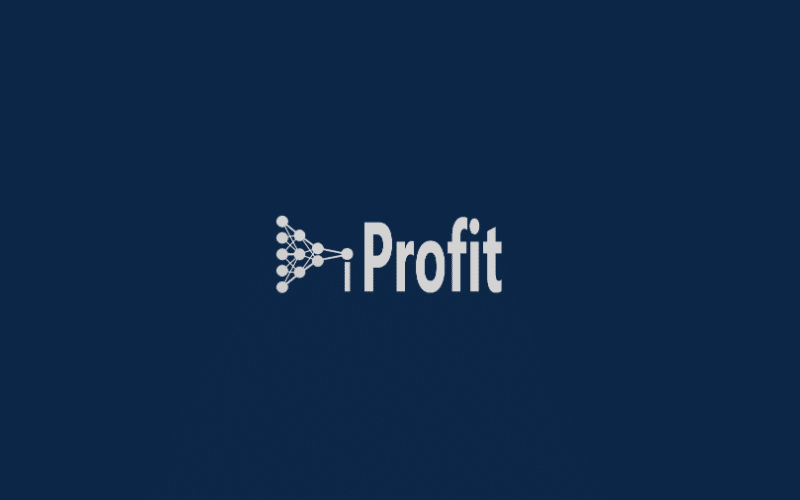 Today's review is about an IProfit EA.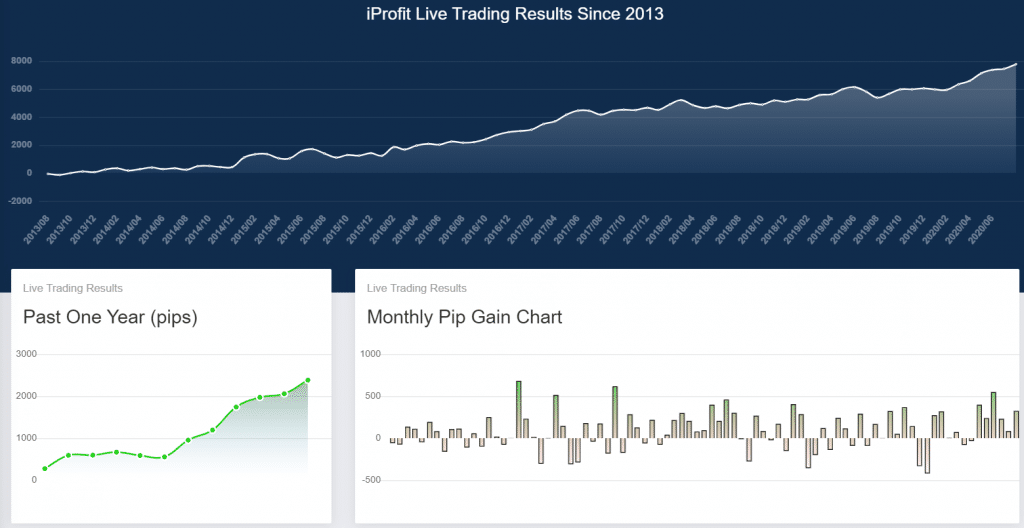 The presentation starts with charts we don't ask for. Please, don't hurry that much. Tell us about strategy, features, and so on. We'll check your results a bit later. The IProfit performs a Price Action strategy. It has a "Neural Network" to adapt to market moves and find the best Entry and Exit points.
Is Investing in IProfit EA a Good Decision?
Let's figure out if investing in IProfit EA is a good option. There are features well explained in addition to real account trading results.
Company Profile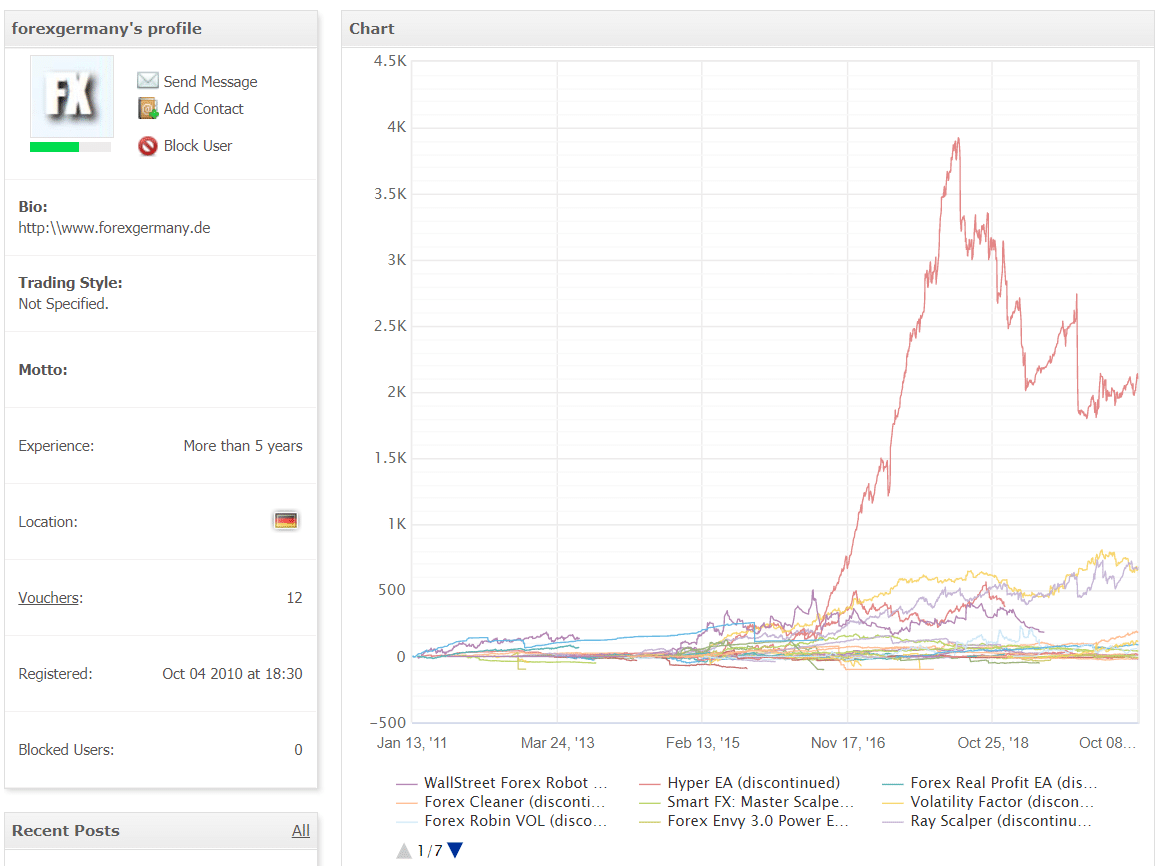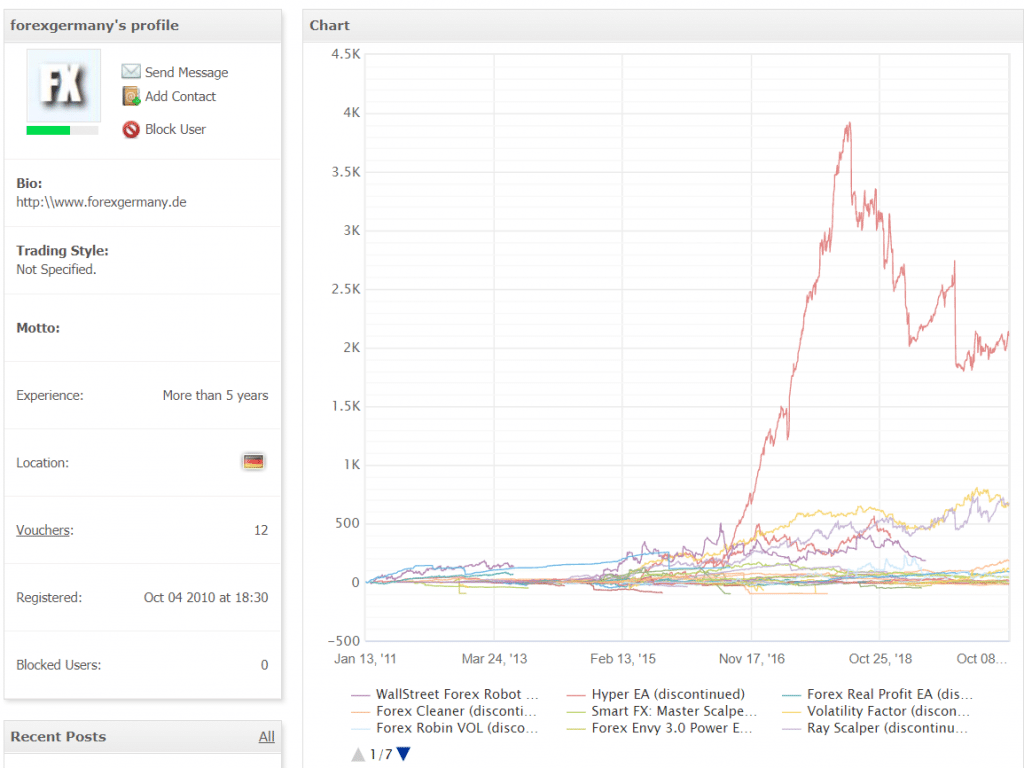 As we can see from the Forex Germany's myfxbook profile, up to 56 robots were tested, and some kept running. It's a well-known robot-design company across the globe. The account was deployed over five years ago. Usually, their robots' trading results are followed by many traders. Let's talk about EA's features.
Main Features
iProfit is a robot that has a system that's based on "self-learning Neural Network." Usually, the devs introduce an EA as NN one to avoid questions about the strategy behind and its accuracy. Saing NN or AI, you send a signal to the audience, "Tomorrow, it'll trade better than today."
Anyway, the devs explained that EA uses a High-Frequency Trading strategy that allows us to trade many little trades and make small profits quite often.
The EA using NN predicts market movements and High/Low bars on the H1 timeframe.
The system has not only a self-learning feature but also a self-adapting one.
The IProfit tries to predict price moving based on its behavior for the last 52 hours.
It keeps looking for it until it reaches 70% probability or higher before opening a deal.
The EA runs with a mediocre 60% win-rate and position RIO in general.
Pips' expectations are so, so low. We can expect annually 1500 pips and up to 170 pips monthly. So, it's an average of six pips daily. It's completely nothing for an EA that costs $900.
The robot supports five pairs: EUR/JPY, XAU/USD, GBP/USD, AUD/USD, and EUR/USD.
The risks devs suggest risks from 3% to 5% to the account balance.
The maximum drawdown can be up to 1000 pips.
The system doesn't support risky strategies like Grid and/or Martingale.
Trading style and strategies
The strategy involves decision making based on prior data for the last 4-52 hours. iProfit NN model does not contain hard set rules, indicators or formulas. It trades the normal price movements on the H1's bar.
"While the High/Low is made available for each bar, the buy/sell/ignore decision is based on price action and the probability of success, multiple moving average cross over, support/resistance, and stochastics are used to present the current market situation. The moving averages period is dynamically adjusted between 4 to 20 to meet the strategy's requirements."
The EA keeps trades only "ultra-short terms," the devs said, but after checking their trading history, we know that's so far from true.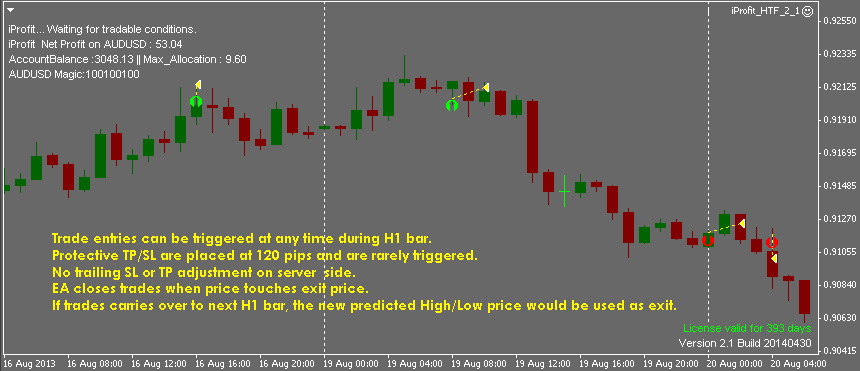 From the screenshot, we can see how the EA works. It measures Price Action status. If requirements are met, the EA calculates Entry and Exit points. Any trade trigger will only happen if the price touches or crosses Entry or Exit price.
Price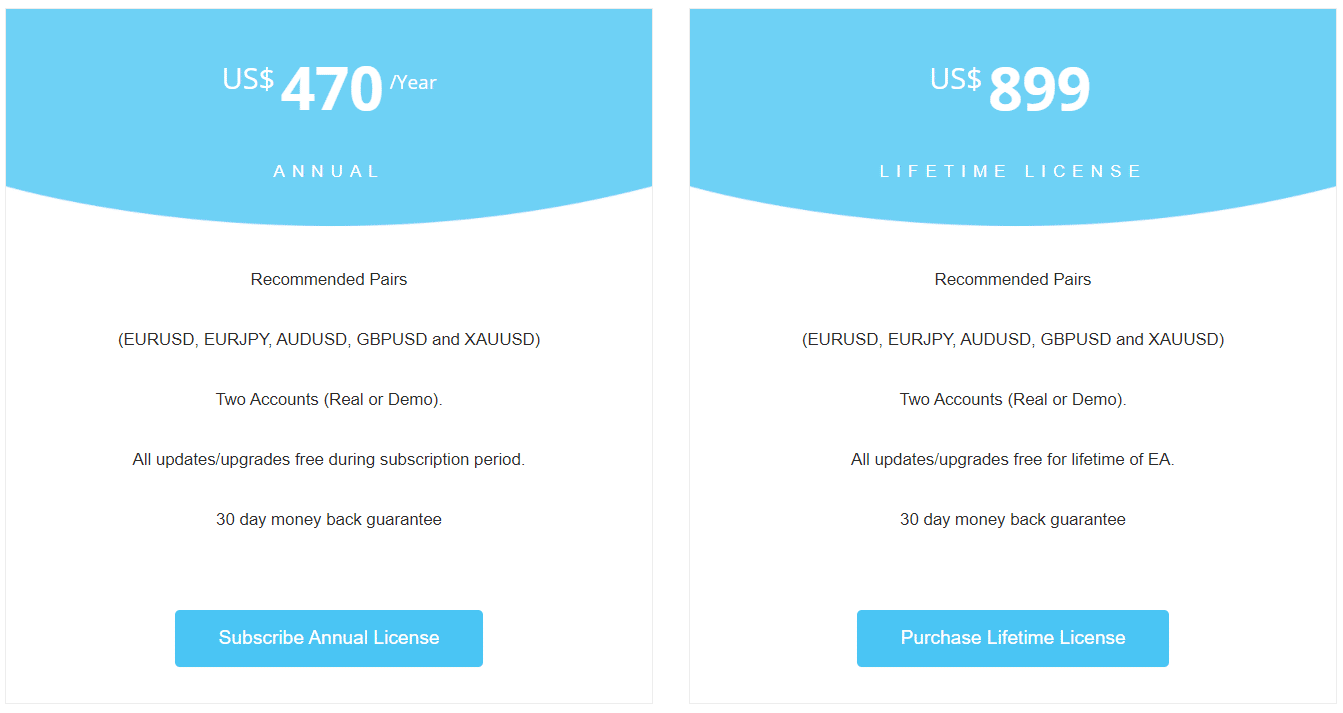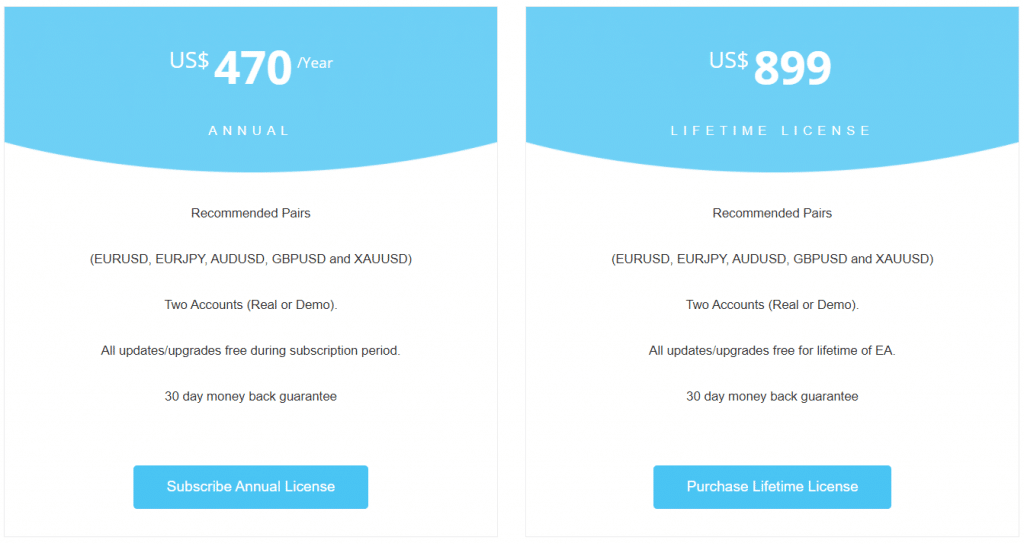 The EA was introduced in two packages that cost insane money for this type of robot. The annual subscription costs $470. It includes supporting five mentioned symbols. It provides two licenses – one for a real account and one for a demo one, free updates and upgrades, and a 30-day money-back guarantee. The lifetime license will cost $900. We told this, and we want to repeat it. Buying it for that money is insane. The rest is the same in the package.
Trading Results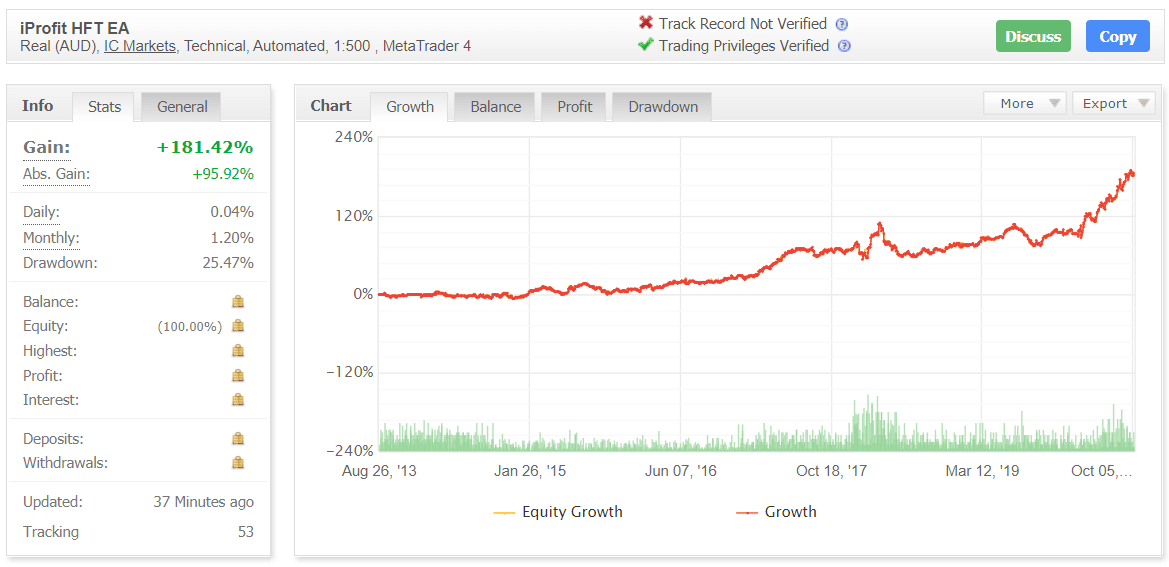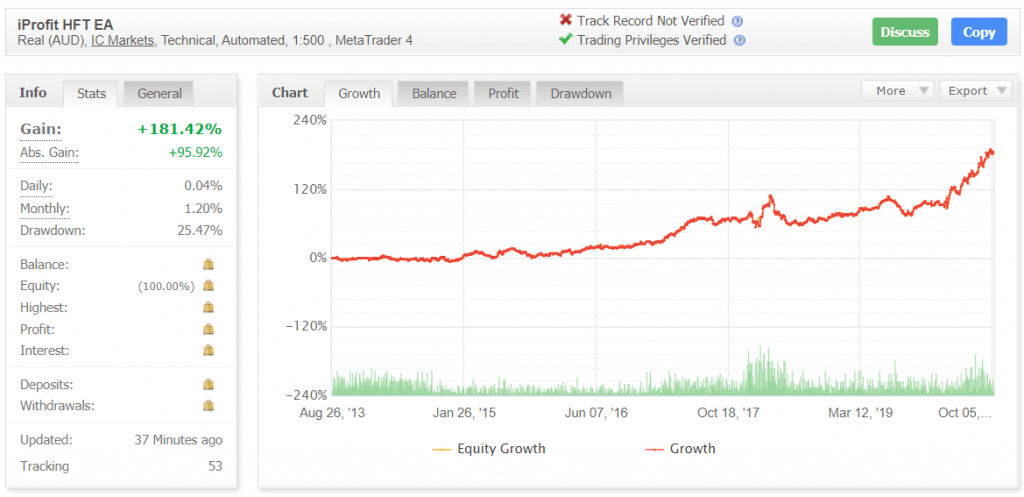 We've got a real AUD account on the plate. It runs through the IC Markets brokerage house. The leverage is 1:500. The EA works on the MetaTrader 4 platform. The account was created and funded over seven years ago. The average monthly gain is so low and equals to +1.20%. It's nothing comparing to the maximum drawdowns. The account runs with a lack of transparency. There's much data that is not available to check. Fifty-three traders track it.


There were traded 4769 deals with 39447 pips. The average win in pips (63.18) equals to the average loss (-67.88). The win-rate is low (57-58%), so this influence on the Profit Factor that's relatively low (1.15). The average trade length is up to four hours. So, the EA doesn't like to keep deals open until the next market opening.

We can see that the EA trades six pairs instead of the suggested five. As usual, most pips have been brought from trading Gold. Comparing to other currency pairs gain, we can be sure it's a gold trading EA.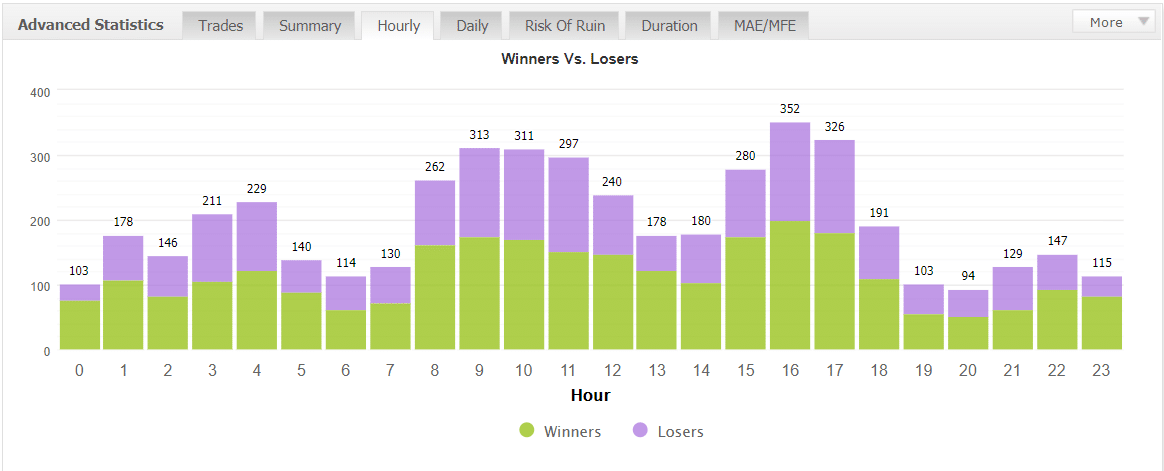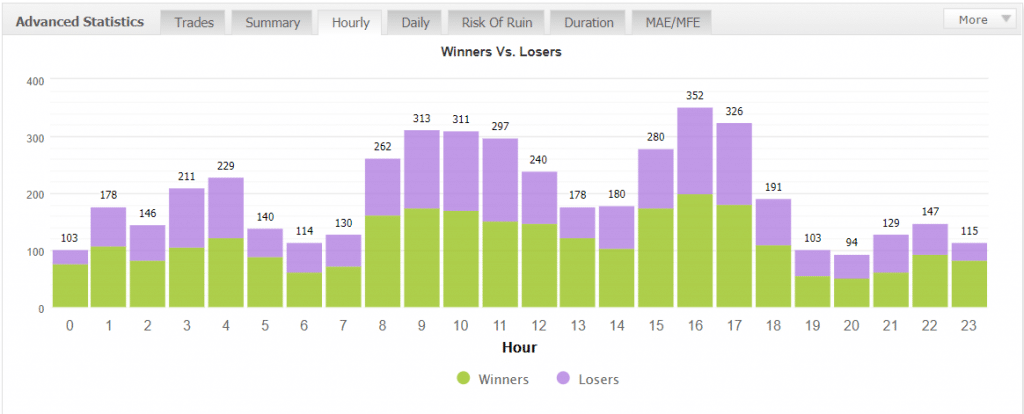 The robot trades the whole day during Asian, European, and American sessions.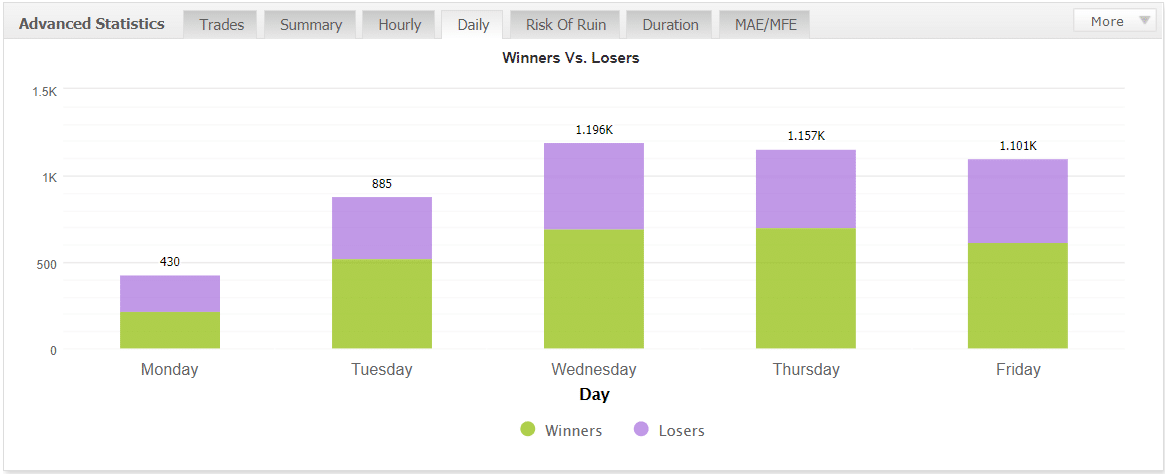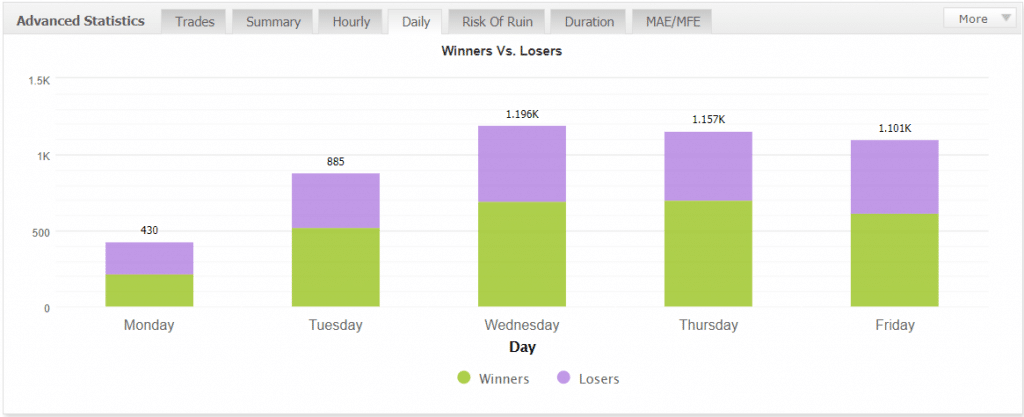 Mondays are not the favorite time for EA to open new trades.


The developers don't follow the rules about risks they suggest us to set. As we can see from the sheet, risks are up to 10% to the account balance.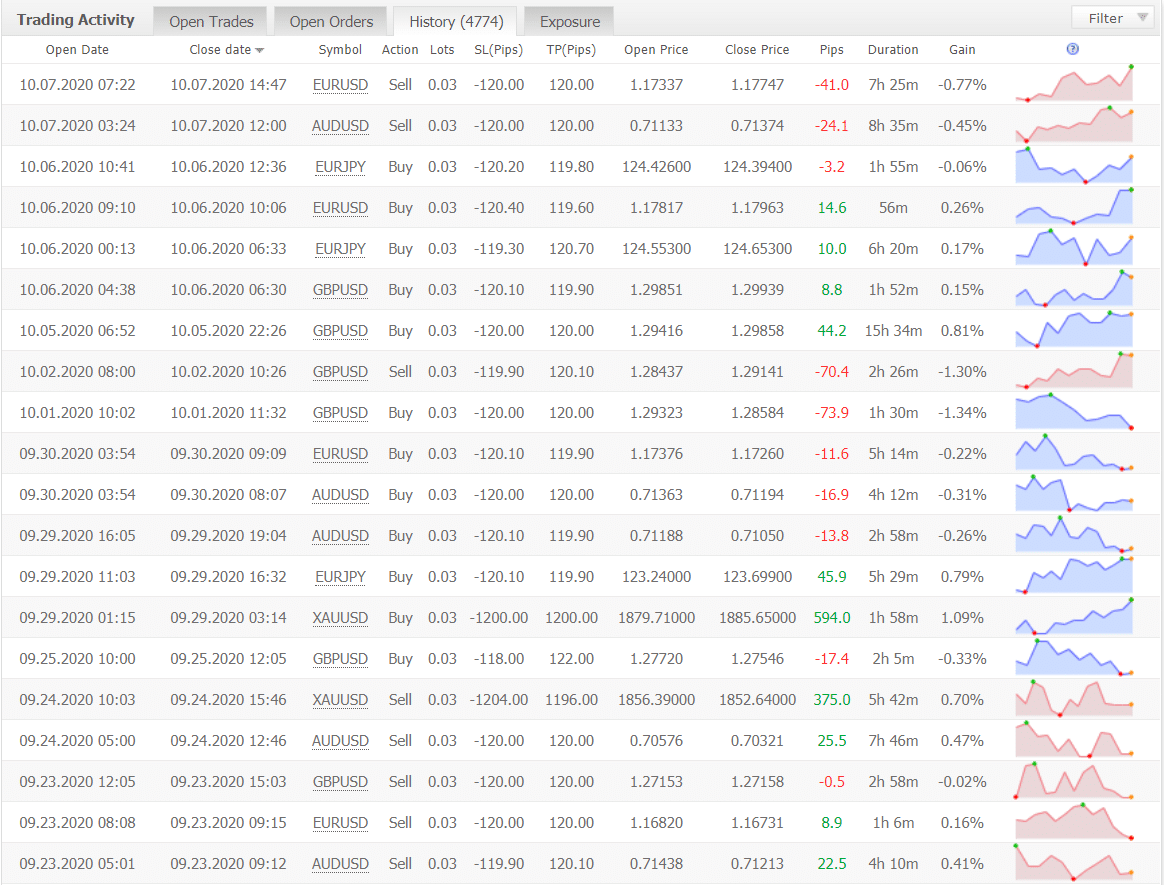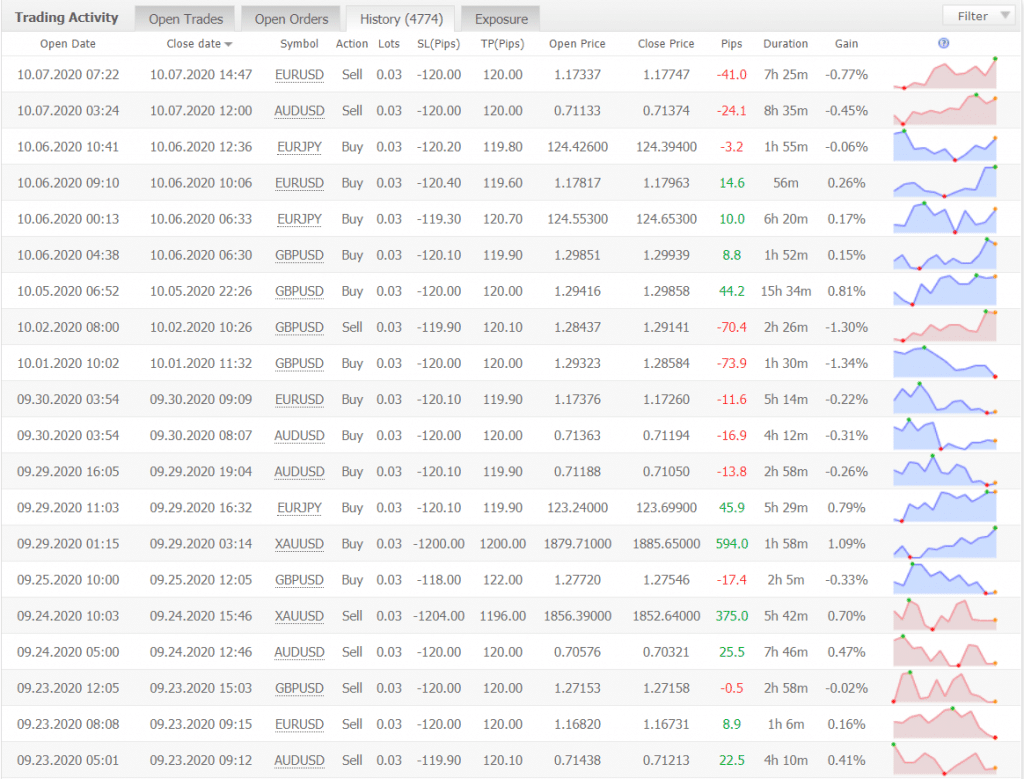 Trading results look no okay. If we remove profits that were made on Gold, this EA is a scam. Only Gold keeps this EA from zeroing the account.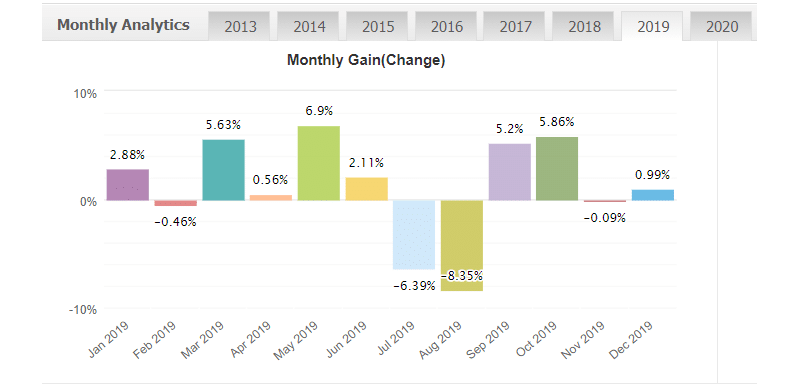 If we take a look at the past year, we can find that two months in a row have brought huge losses. For the average trader, it would be enough to stop and forget this EA forever.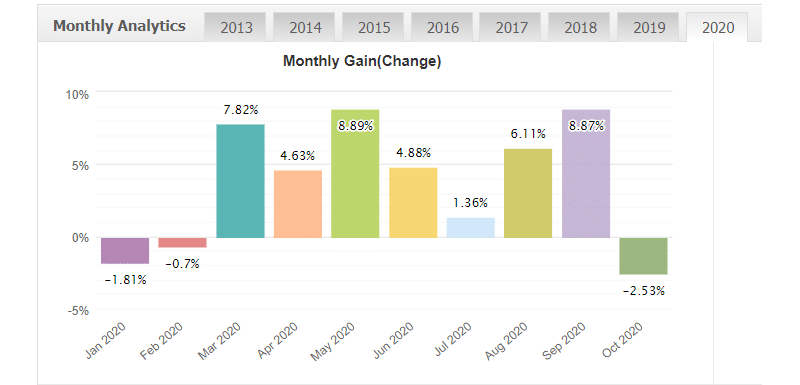 In 2020, there's no so much to change. Some months are profitable; the rest are not. After seven years, the EA still can't provide a smooth and predictable profit, as the devs said.
People's feedback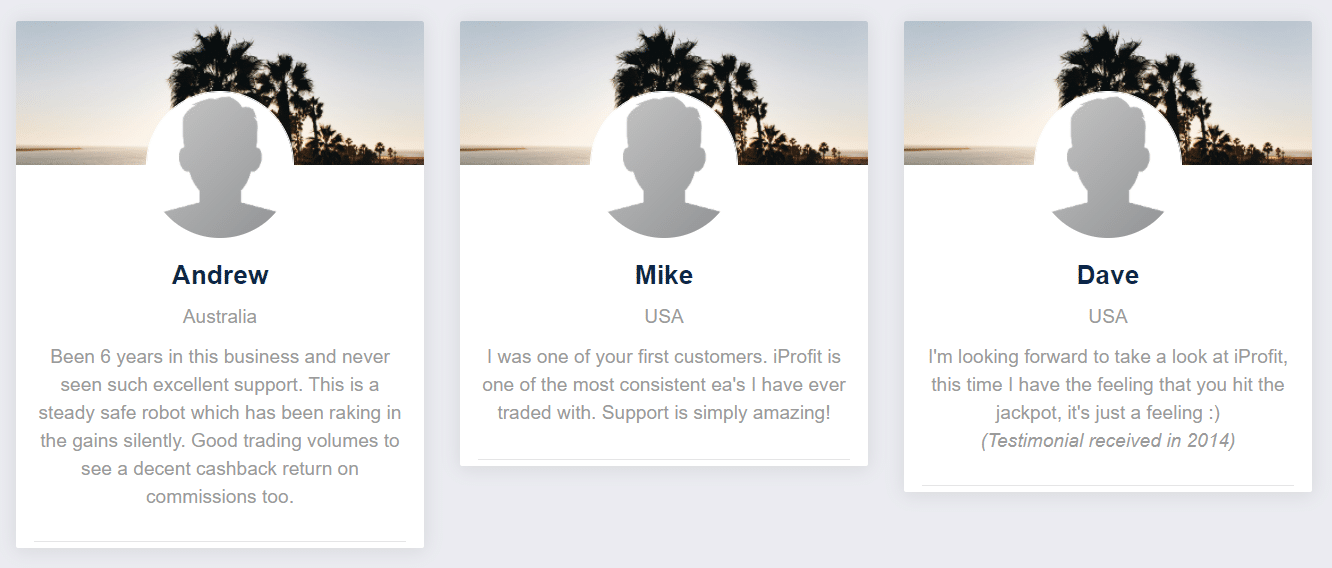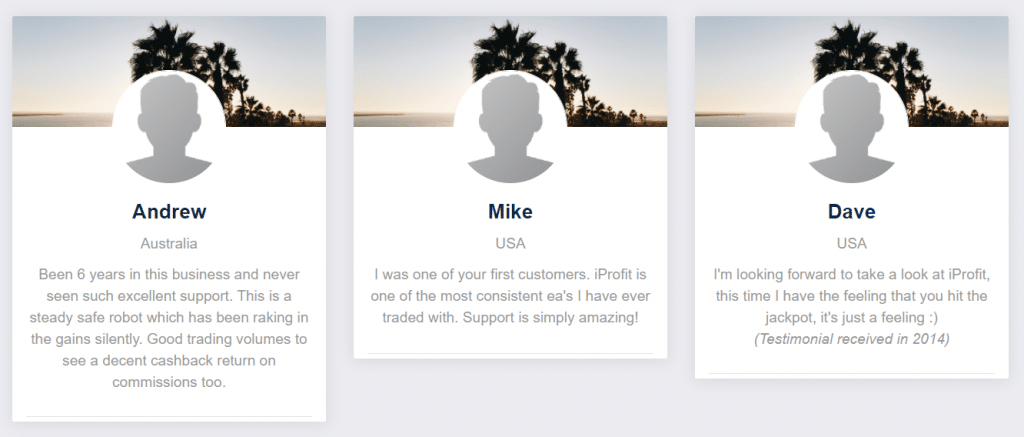 There are some people's testimonials. Faceless, positive reviews that focus on the support, not on the monthly or annual gains, are fake.
IProfit EA Review Summary
Pros
Strategy and features are well-explained
3rd-party verified trading results provided
The EA works for years
The EA makes most of the money on Gold.
Cons
No team revealed
High drawdowns
Mediocre Profit Factor
Low win-rate
No real people's feedback provided
Many months were closed with losses
Insane pricing
Summary
It may be an okay robot to trade Gold with other currency pairs switched off. They brought little profit and much nervous. As for EA that uses NN and self-education for seven years, trading results are pathetic. The Profit Factor is incredibly low. For the same period, good EAs make +600%, not less. As for the devs, we'd suggest redesign EA only for Gold and sell it as a Gold one for the proper pricing ($2000 and higher). For now, IProfit is so far for being a viable option to pay $900 for a lifetime license.