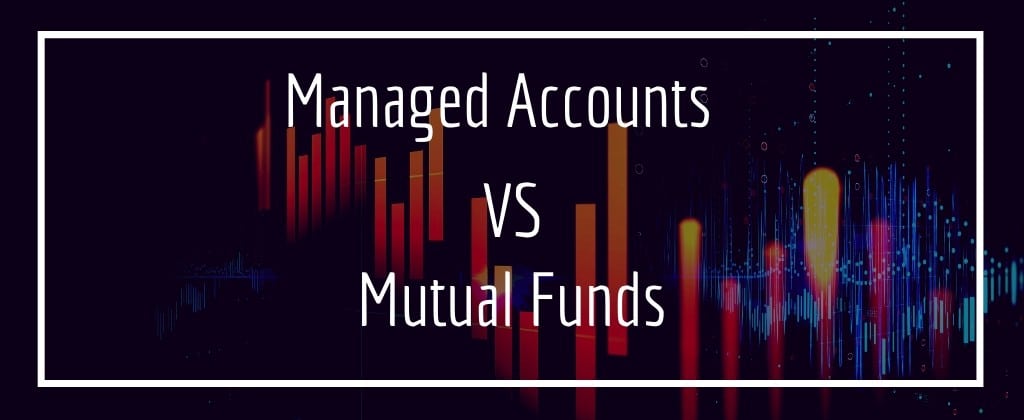 The race for a peaceful retirement is ever on whatever your age. As such, financial advisors often argue that individuals must work towards achieving numerous income streams. Most importantly, individuals must ensure that they earn income even when sleeping. Interestingly, the concept of passive income is what makes the core of both mutual funds and managed accounts.  
Nonetheless, this does not mean that the two are similar, far from it. There exist vast differences between these income-generating channels in terms of setup and operation. This article describes these differences for the benefit of you, the reader.
Managed accounts explained
In the context of forex trading, one has a managed account if one opens a trading account and delegates all activities to a professional. Indeed, forex traders have many options for buying more time away from their accounts. For example, you can use forex charting tools to automate trading activities. It entails making use of the best forex indicators for automated trading such that you can enter and exit trade positions automatically.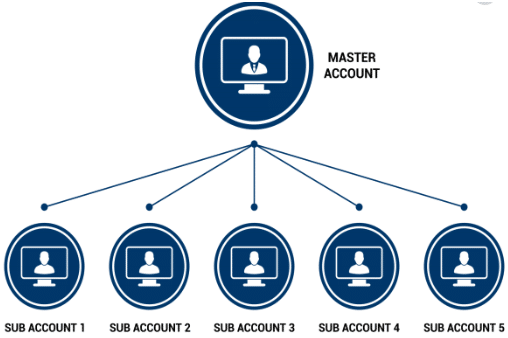 Besides automating trading activities using indicators, traders can make use of forex expert advisors. This software scours the market for trading opportunities and then gives signals of what to do next. Therefore, all you have to is wait for the signal and act on it. However, there are FX expert advisors that can act on the signals hence making the system fully automatic.
Nonetheless, none of these is close to using a professional money manager. Particularly, money managers offer comprehensive services such that the trader may never have to see what is happening. Here, all parties must sign a management agreement that outlines the rules of engagement. Also, the agreement sets out the compensation plan for the professional money manager.
The upside of managed accounts
The most significant benefit of managed accounts is that you get someone to run your account 24/7. It means you will be online to take advantage of any trading opportunity that arises. Admittedly, automated forex trading achieves a similar objective, but you have to check the system up frequently to ensure all is well. Fortunately, you do not have to do frequent checks for managed accounts. It is because the professional that does the account monitoring has all the expertise to do that. 
Another upside of managed accounts is that the professional in charge of your account approaches trading with discipline. Notably, professionals are people that have decades of experience in the market. Therefore, they are experts at constructing the best trading strategy, no matter the circumstances. Their strategies perform far better than the best algorithmic FX trading systems available.
Further, managed accounts are cost-effective. Look at it this way. A trader that opens an account, which he/she runs individually, is likely to incur a lot of money buying signals and forex EA. Unfortunately, there is no guarantee that the systems will work to your satisfaction. Without proper tests, some expert advisors lose all your money. On the contrary, you will pay a professional money manager a one-off management fee for managed accounts. This way, you minimize costs while increasing the profit margin.
Mutual funds explained
Unlike forex managed accounts, mutual funds entail pooling of money from investors, which the fund managers go on to invest in a range of securities. A mutual fund holds a portfolio of securities that generate income. Each mutual fund has the objectives that it states in the prospectus. Notably, investors who buy into the buy own a particular share of that fund. This share determines the size of income that each investor receives.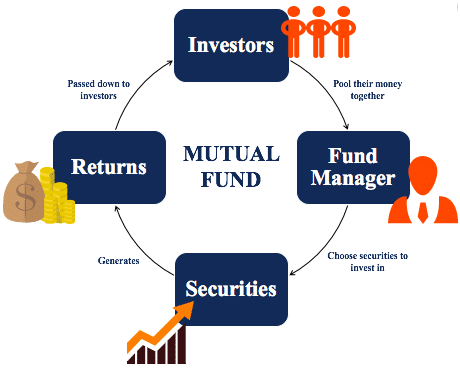 Using mutual funds to invest is safer than any other investment vehicle because of diversification. Notably, some funds focus on particular security i.e., stock funds, bond funds, and money market funds. However, others mix all of these securities. 
The upside of mutual funds
Similar to managed accounts, investors in mutual funds benefit from the professional management of their funds. It implies that a lot of detailed market research informs every investment decision that fund managers take. Besides, the professional supervision of the account activity ensures a disciplined approach to investment.
Above all, mutual funds provide the best investment vehicle in terms of diversification. As explained earlier, a mutual fund can invest either in a range of securities or in a particular type of securities but diversified. For example, if a fund manager puts money in stocks, he/she can choose stocks from different industries and sectors.
Bottom line
It is an investor's dream to earn a passive income. It is precisely what managed accounts and mutual funds deliver. Also, investors benefit from professional monitoring of the accounts. It means the investment strategy that the managers follow is backed by research. Also, the professionals follow a disciplined approach that guarantees income. Ultimately, both of the accounts offer an opportunity to maximize profits by cutting down on costs.