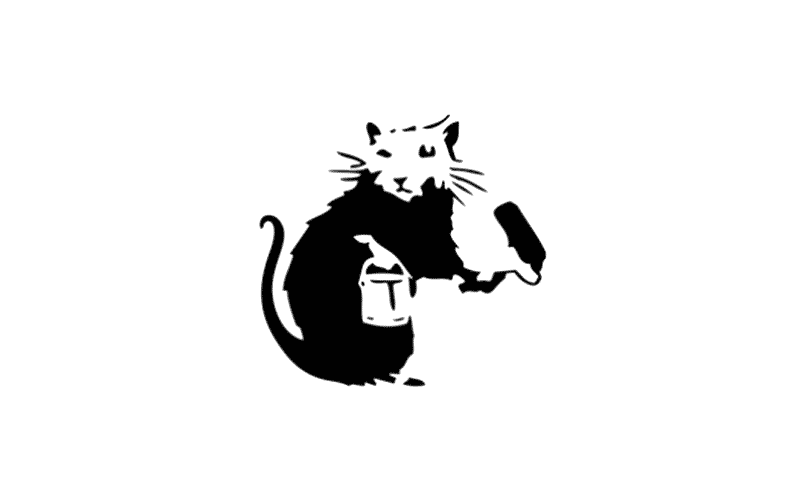 Naragot Portfolio is a robot that has a weird log, short presentation, and absolutely scam trading results. The system was published on MQL5 and downloaded 800 times for demo checking. The developer is Alexander Mordashov. The last update was a month ago in September 2021.
Is investing in Naragot Portfolio a good decision?
We are sure that's not the case. The system doesn't show stable and reliable performance that would convince us that Natagot Portfolio is a good decision.
Company profile

Alexander Mordashov is a developer from Russia with 2022 rate. It's nothing on MQL5. He has nine products on the board. The rate of his products is 4.4 based on 25 reviews.
Main features
The system has some details, Decatur's, and settings explained of how everything works on our account.
We have to rely on fully automated trading.
The current price for several last copies is $449.
It keeps rising to $599 when some extra copies will be sold.
It works with a trend strategy on our terminal.
It follows "principles of volatility breakout and breakouts of support/resistance levels."
The platform to trade is MT4/5.
The developer has four years of proper experience.
He runs a portfolio of $700,000 assets.
We should work on Darwinex.
It may not open orders on a daily basis.
"The advisors are based on fundamental principles which work on many popular instruments."
It opens orders only on a trend dictation.
"Unlike most sellers, I trade these strategies myself with my own significant funds."
The system works with EURUSD, GBPUSD, XAUUSD, and USDJPY.
It covers all orders with SL and TP levels.
The system didn't work with risky strategies like Grid, Martingale.
The developer explains well how backtests should be performed.
"EET – Eastern European Time used by the majority of brokers. It allows dividing trading weeks into 5 24-hours candles. In this case, you should leave the setting at "0". But if your broker uses any other time in the terminal, change this setting. For example, if your broker uses GMT time, set "-3" or "-2" depending on DST."
The system allows us to work with fixed or dynamic lot sizes.
We can customize risks manually if we need.
Price

The system is available for an insane price – $449 for a lifetime license. The offer doesn't include subscription options that would allow giving the system a try. We can download the robot for demo usage.
Trading results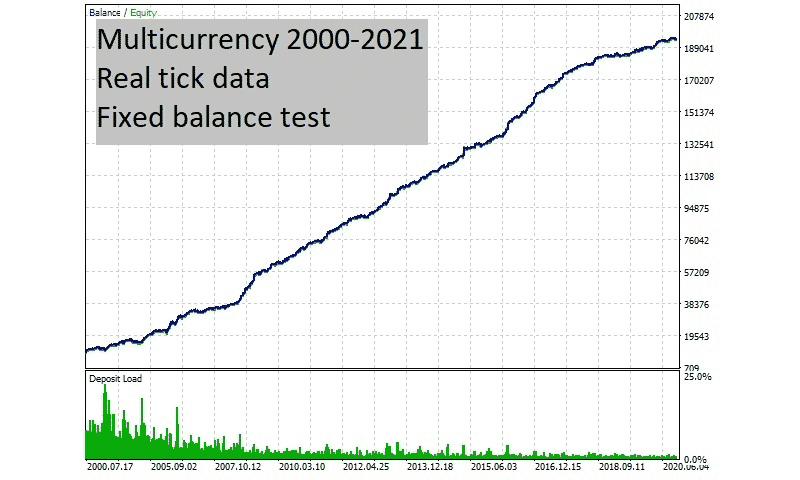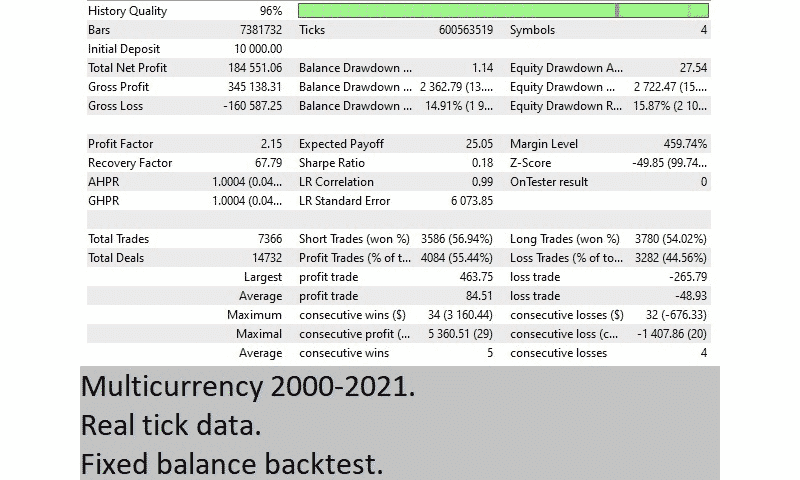 There's a multi-currency report that unites 21 years of the real tick data published. The history quality was 96%. An initial deposit was standardized, $10,000. The system has turned it into $184,551 of the total net profit. The maximum drawdown was mediocre, 14.91%. The profit factor was 2.15. The recovery factor was high as well, 67.79. There were 7366 orders executed. Accuracy was low: 56% for shorts and 54% for longs.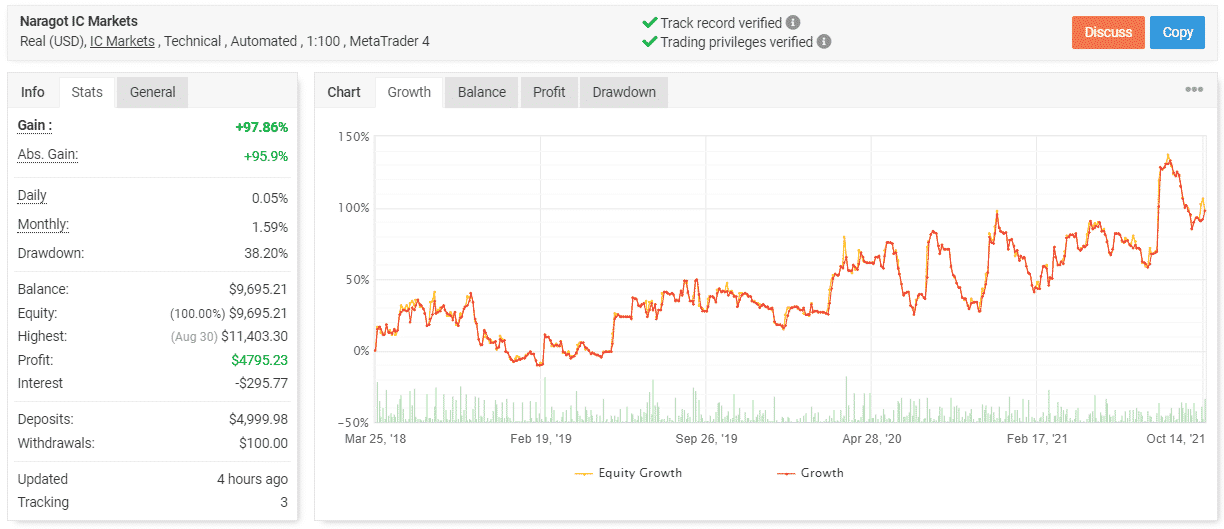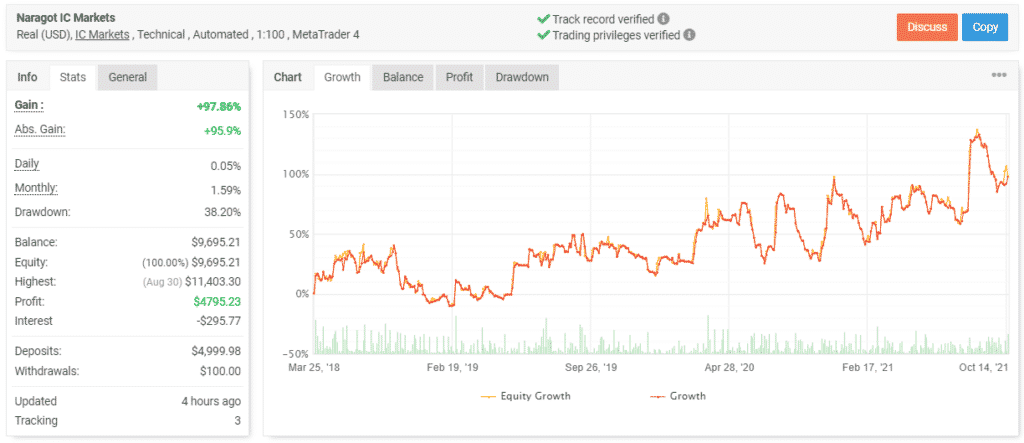 We are glad to see these horrible scam-like results. It makes everything clear for us in a second. Nargot has been working on an IC Markets' real USD account automatically with 1:100 leverage. The platform was chosen as MT4. The account was created on March 25, 2018, deposited at $4,999, and withdrawn at $100 only. Since then, the absolute gain has amounted to 97.86%. An average monthly gain is 1.59%. The maximum drawdown is 38.20%. Only several traders or investors check the account for its trading results.


The robot has closed 6044 deals 196,232 pips. An average win is 296.81 pips when an average loss is -138.76 pips. The accuracy for longs is 35% and 43% for shorts. An average trade length is 10 hours and 23 minutes. The profit factor is 1.12. An average paid advisor has approximately 1.6.


The profits have been brought by Gold, $6672, and GBPUSD, $1185.


The system trades the end of the European and the middle of the American sessions.


Monday with 263 orders is the less traded day.


The risks to lose 10% of the account are medium.


We are not allowed to check trading result details. There should be aggressive Martingale hidden.

The advisor works wildly and can't be used as a stable solution.
People feedback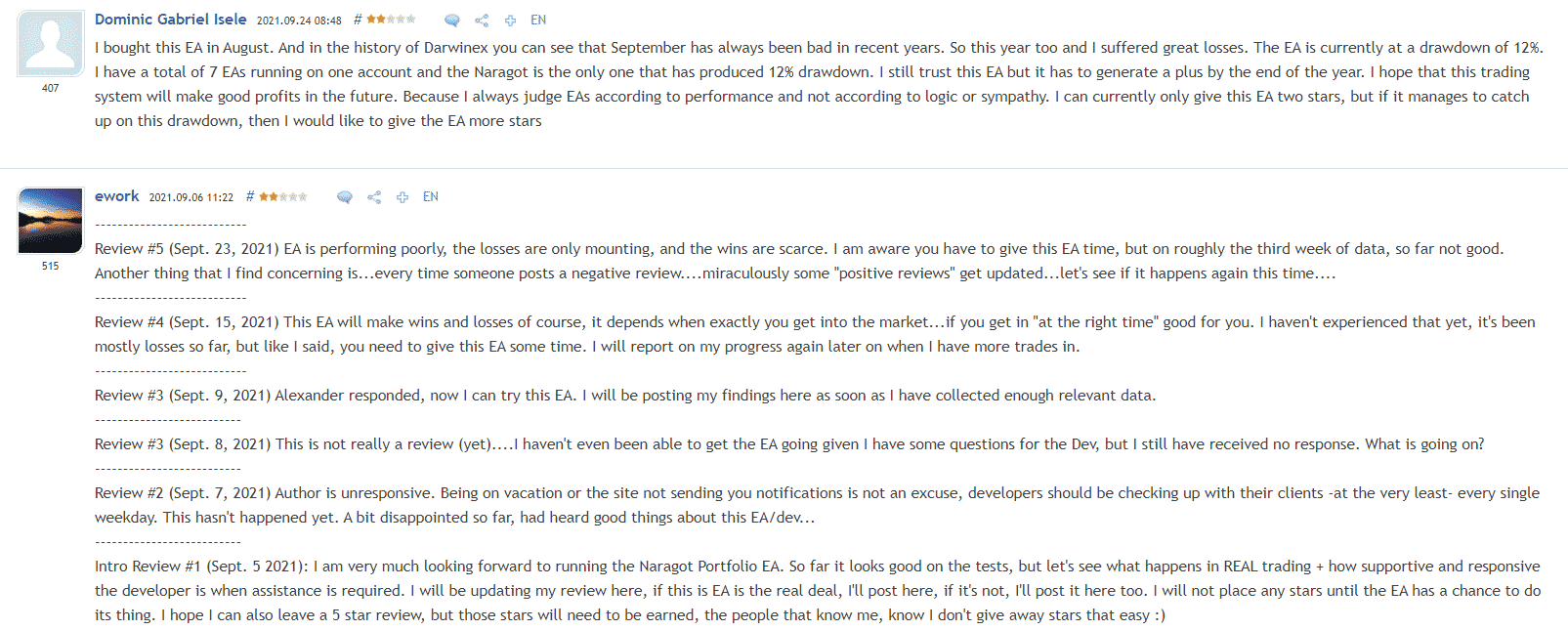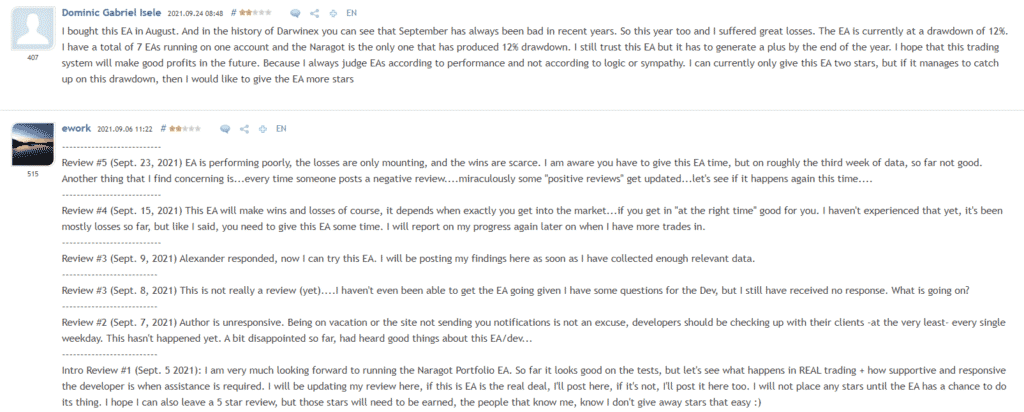 Negative testimonials just repeated what we saw on the real account. The system is not okay.
Summing up
Naragot Portfolio is a wild trading advisor that costs big money but shows unstable trading results. The system is too risky to invest in it.