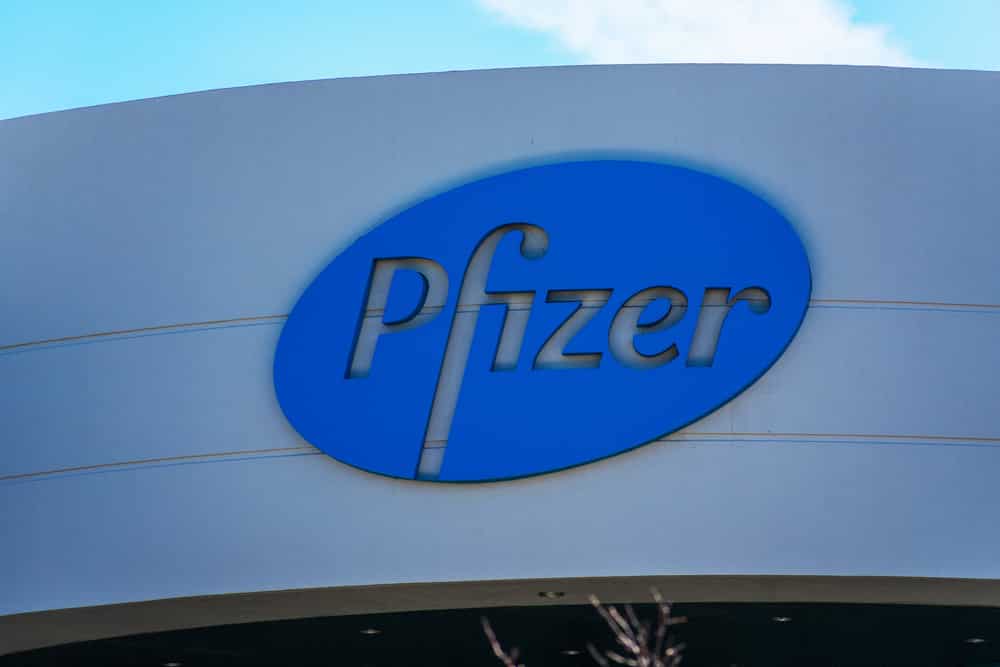 Pfizer posted fourth-quarter earnings that topped analysts' estimates, but revenue fell short of expectations, according to a press release by Pfizer on Tuesday.
Pfizer reported earnings per share of $1.08 on revenue of $23.84 billion, beating expected earnings per share of $0.8742 on revenue of $24.16 billion.
Pfizer's miss on revenue was largely driven by lackluster sales in its internal medicine and hospital units. Q4 internal medicine sales dropped by 3% YoY to $2.24 billion as hospital sales remained unchanged at $1.88B compared to the same quarter in 2020.
Pfizer's oncology sales rose 7% to $3.24 billion compared with the same three months in the prior year.
Meanwhile, Pfizer's Q4 revenue more than doubled overall to $23.84 billion YoY. The company sold $12.5B of its Covid vaccine in the fourth quarter.
Pfizer began a clinical trial late last month of a Covid-19 vaccine that targets the Omicron variant among adults aged between 18 to 55 years old.