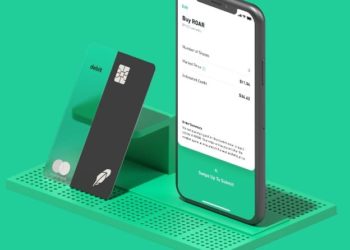 Robinhood is a financial technology startup, which received a license from the British regulator FCA and since August 08, 2019 has been working as a full-fledged stockbroker.
Official website: https://robinhood.com/.
Features
In 2013, the Robinhood application was positioned as a convenient online service for small investments. The developers removed the requirements for the minimum deposit and commission for conducting transactions with shares or other stock market instruments. Many users who, over six years of work, turned a small startup into a service with a six millionth audience and a total value of $ 5.6 billion liked this.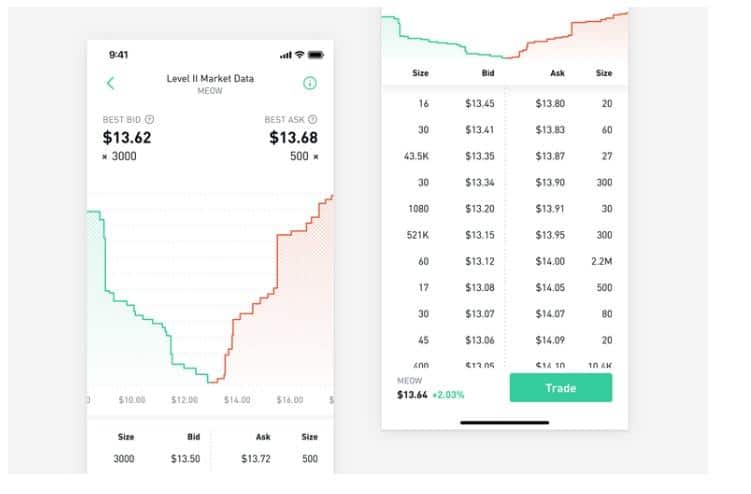 In addition to FCA regulation, Robinhood is under the supervision of the US SEC, FINRA Financial Services and SIPC Stabilization Fund. This means that investing in cash from $ 250,000 or $ 500,000 insecurities, your money will receive insurance against force majeure situations. That is, it will not happen that the broker abruptly stops working and deceives investors. Investors can lose money only because of their unqualified actions – this is what is needed for long-term investments.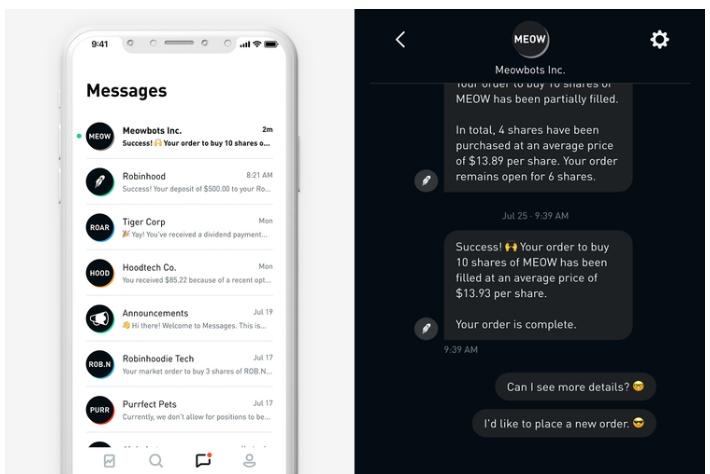 The broker Robinhood is friendly to beginner investors, but the company does not work for free. She makes money on market makers, on premium accounts, and her own paid services. Therefore, there is nothing suspicious in the absence of many standard commissions. This is such a business.
Reviews
Robinhood is a popular brokerage company and application about which a large number of reviews have been collected on the network. Not all of them can be covered, so we will focus only on the five main advantages and disadvantages.
Benefits:
In addition to the charts, investors are provided with the latest news information published by Marketwatch, Seeking Alpha, Yahoo Finance, Associated Press and other reputable sources. This will be useful to everyone who uses fundamental analysis data in their trading approach.
The platform is constantly updated, equipped with new assets and services. For example, support for major cryptocurrencies has been added and the "Cash Management" option is being developed – in the future, investors will have the opportunity to invest immediately in asset portfolios, reduce risk and dependence on constantly changing market fluctuations.
Initially, the project was developed as a mobile application, so with Robinhood, it will be convenient for all users who are constantly moving and can not conduct transactions from a stationary PC.
Easy registration and the start of work immediately after making a deposit.
Significant savings on commissions and maximum capital protection.
Disadvantages:
The application and the site have very simple navigation and functionality, but there are no special settings that would help customize the application individually for each user. Therefore, when working with a small amount of an asset, you have to see a large amount of unnecessary information.
On the Robinhood website, most of the content is devoted to news and technical nuances of working with the platform. There is no useful educational content with which you can learn how to work in different financial markets from scratch. Also, the project organizers do not conduct any webinars and do not invite the audience to live events.
The company has a "Help Center", which contains a prepared set of answers to most common problems. If you have a non-standard situation, then technical support may cause problems: there are a limited number of communication methods and a low speed of response to calls. There is no telephone support and there is no way to explain the problem via video.
Since the company cooperates with market makers, most transactions are conducted at the highest current rate possible and this is not always suitable for implementing short-term or scalping strategies.
An inconvenient alert system that is tailored for stocks and complicates the process of monitoring other assets. That is, if you don't need to miss a specific event, then Robinhood has many difficulties with this.
As you can see, the broker has drawbacks, but they are associated with technical nuances or usability. There are no complaints that the broker is engaged in fraud, extorting money or connecting some unrealistic bonus programs.
Conclusion
Robinhood is a reliable exchange broker that has favorable conditions, a modern platform, and support from reputable financial regulators. Unfortunately, the company has limited geography and non-residents of the United States registration is closed. Moreover, when the company begins to expand, it will primarily affect Australia, the UK, and other developed countries. Whether there will be a representative office in the CIS is unclear and the prospect is vague. However, if something changes in the future, then it is worth working with Robinhood.