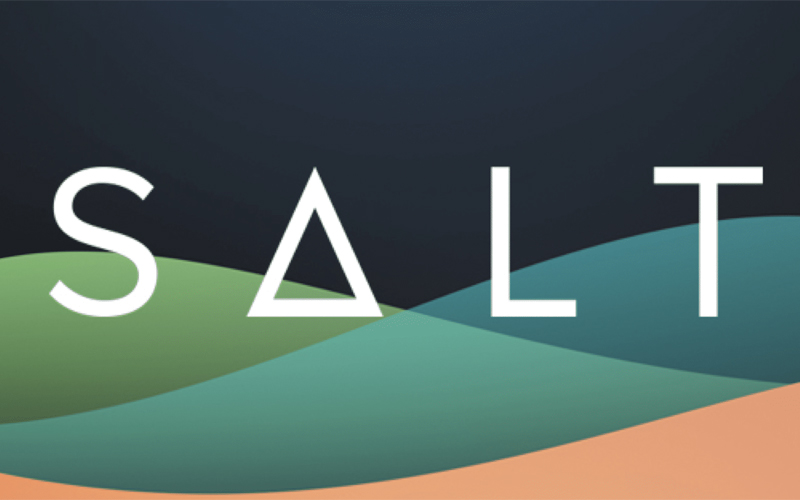 Cryptocurrencies have allowed individuals to become their own custodian despite many other traditional services offered by banks and other financial institutions such as loans and earning interest on holdings, have been largely absent in this market. This is starting to change with the introduction of several projects focusing on blockchain-based decentralized finance.
SALT is one of those services. It's a blockchain-based project which allows users to open loans and use their crypto holdings as collaterals. This effectively gives crypto holders a way to use cash to pay for things in fiat without requiring them to sell their assets.
What is Salt?
In the simplest terms, SALT is a membership-based lending and borrowing network which allows its users to leverage their own blockchain assets to secure loans in cash. They use the Secured Automated Lending Technology (SALT) protocol, which is asset agnostic. This means it constantly adapts to the ever-growing number of blockchain assets in existence. I like the way SALT is designed, as it allows me to borrow an asset I want to spend, regardless of my geographical limitations or credit history.
The platform which comes with SALT is automated and cryptographically secured, offering a compelling solution to many of the problems consumers face when they want cash to make a purchase but are not willing to liquidate his/her assets. Instead of selling, members of the SALT lending platform are allowed to leverage the value of certain cryptocurrencies to give them access to cash, offset tax events, and avoid exchange fees. SALT can sit on top of any public blockchain as it's a second layer protocol.
Features and options
SALT can offer both business and individual loans in exchange for whatever cryptocurrency the user is holding. They can also choose to get loans in USDT, TUSD, PAX, and other stable coins. The company plans to introduce more fiat currencies as well as cryptocurrencies in the future.
SALT loans are available between $5000-$25000, which is payable between 3 to 12 months. They give a loan to value between 30 to 70%. Payment options include interest-only payments and interest plus principal payment options. SALT also provides an efficient loan calculator app to determine the correct rates.
To take out a loan, all one has to do is create an account and provide some personal identification, which is required for account verification. Once their account gets created, they give them the option to add up to 6 additional business accounts under the same email address. After the account gets verified, they are free to choose a cryptocurrency that suits them best to use as collateral for the loan. The list of supported cryptocurrencies includes SALT, USDC, PAX, TUSD, PAX Gold, Bitcoin, Ethereum, Bitcoin Cash, Dash, Litecoin, Dogecoin, and Ripple.
Signing up with SALT
The process of signing up is pretty easy and straightforward. Users simply click on the signup button found at the top of the official website. The website then asked them for a valid email address, a valid password, and a re-entry of the same password for confirmation. As a new user, you can also input an invite code here if you have one.
SALT then sends a verification email to their registered email address. They send a new subscriber a six digit code that they have to enter into the provided box within 24 hours of sending the mail. There is also an option of regenerating a new code. After entering the code, they requested users to set up 2-factor authentication. They then send them a QR code, which should be scanned with google authenticator. The application then linked with the user's account
Once the 2FA is set, SALT asks customers to provide their name and country. They also ask for a document of identification, which can be a passport, identity card, or driving license, depending on where you live. SALT then asks you whether the account you are opening is for business or personal use. Once selected, users are taken to an overview section for their account where they can complete their profile. After this step, they are ready to apply for a loan from the platform.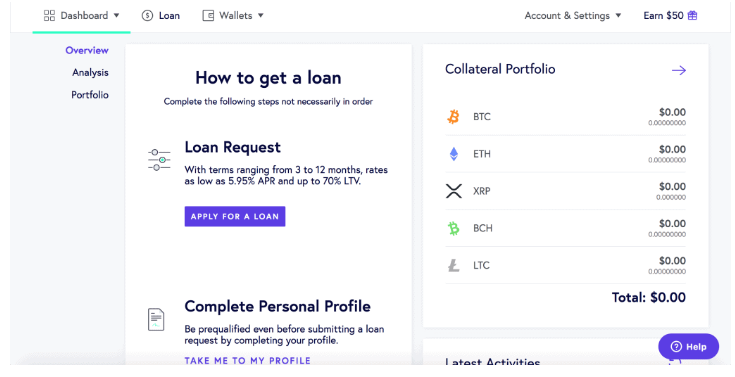 Level of security
At SALT, the funds users stake as collateral are encrypted using AES 256 and also stored offline on level 3 validated FIPS 140-2 hardware. All security protocols are compliant with cryptocurrency security standards to ensure fool-proof safety. In addition to using multi-signature wallets whenever available, SALT also offers full insurance cover for its client funds. It offers both Cyber Liability Insurance as well as safeguarding against crime, ensuring that user's funds are safe as long as they are on the SALT platform.
Advantages of using SALT lending
Here are the multiple advantages you can enjoy with SALT:
When using SALT, you do not need any credit checks.
Users are able to combine different cryptocurrencies to stake as collateral.
Users can receive funds in supported stable coins as well as in USD.
The confirmation process is quick and is usually completed within 24 hours.
Customer funds are protected by both Cyber liability insurance and crime insurance.
SALT uses multi-signature wallets for storing funds offline.
Disadvantages of using SALT lending
However, like any service, SALT has its own downsides, even if outweighed by its advantages.
The loans offered by SALT usually have higher repayment rates compared to normal banks.
The window for repayment is very small – 3 to 12 months.
Staking cryptocurrencies as collateral is an inherently risky affair due to the volatility of cryptocurrencies.
Final thoughts
The Salt Lending platform thus offers its users the unique opportunity to use cryptocurrencies as collateral. The platform comes with its native token, SALT, which is currently valued at $0.115540 USD as of 11/12/2020, according to coin market cap with a total market cap of $9,087,591 USD. One can also trade the SALT token in exchanges such as HitBTC, Huobi Global, and Uniswap, to name a few.