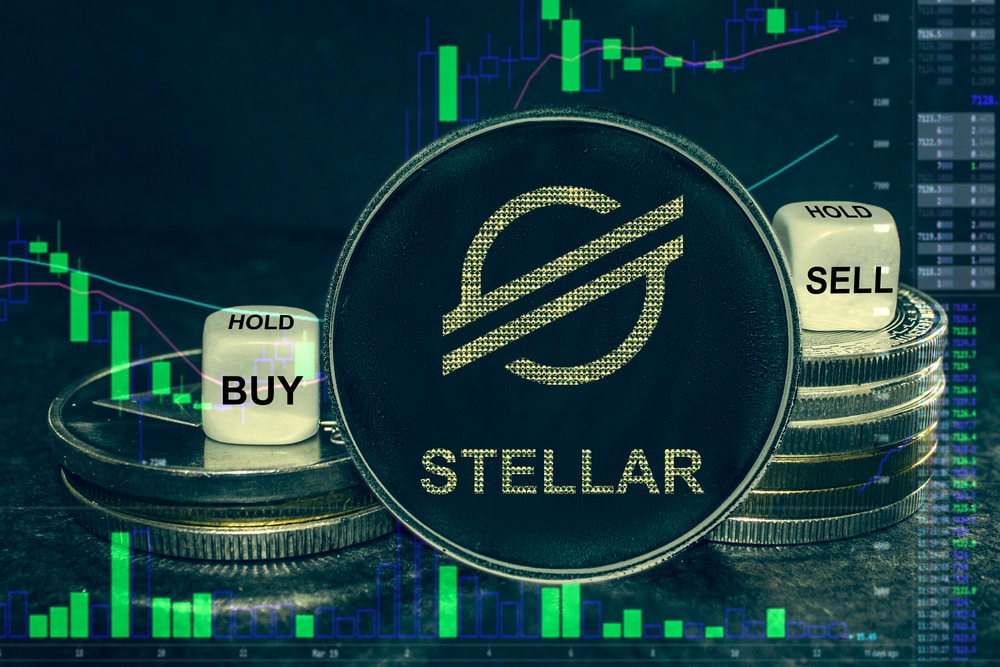 What is Stellar Lumens (XLM)?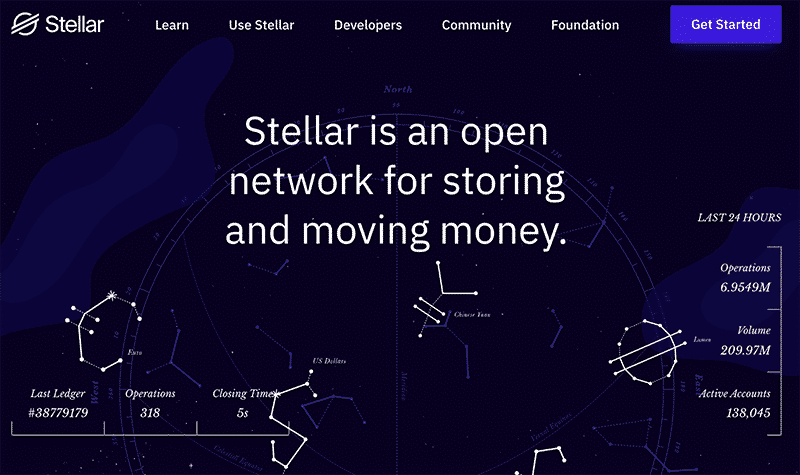 Stellar Lumens has been quite 'stellar' in its mission of being 'an open network for storing and moving money.' This project is one of the oldest cryptocurrencies, as it was launched in 2014.
Stellar is an open-source blockchain network for dirt-cheap fiat-to-crypto transfers across borders. Furthermore, developers can use Stellar as the back-end to power smart contracts and other decentralized applications.
The project has links to another established protocol in Ripple. For starters, Stellar was co-founded by Jed McCaleb, who also co-created the Ripple platform. Stellar was initially based on Ripple's protocol in the early days before transitioning into its own blockchain.
Yet, unlike Ripple, which caters primarily to financial institutions, Stellar serves the unbanked common person anywhere in the world. XLM or lumens is the platform's native digital currency for facilitating transfers. Stellar uses a unique consensus mechanism called the Stellar Consensus Protocol to validate transactions.
Almost a year ago, XLM was the tenth-most traded digital currency. Presently, it now sits in the 26th position with an approximate market cap of $6.3 billion and price of $0.26, according to CoinMarketCap.
While this ranking is nowhere as high as previously, XLM does possess some investment value worth discussing. Moreover, this article will also explore Stellar price prediction observations.
Is XLM to hodl?
Stellar Lumens is a simple concept to understand as it's disrupting the payment provider services industry. Everyone's well aware of the sticking points of high fees and long waiting times when sending money globally through the likes of PayPal or Western Union.
The minimum transaction cost on Stellar is an extremely low 0.00001 XLM (about $0.000026). Moreover, the blockchain confirms transactions within a few seconds. High fees and long waiting times aren't only exclusive to centralized payment providers but have been a problem with cryptocurrencies like Bitcoin.
Stellar isn't only advantageous in money transfers but allows developers to build smart contracts and other applications, which is another valuable segment in blockchain technology.
When do I buy XLM: Crypto technical analysis for XLM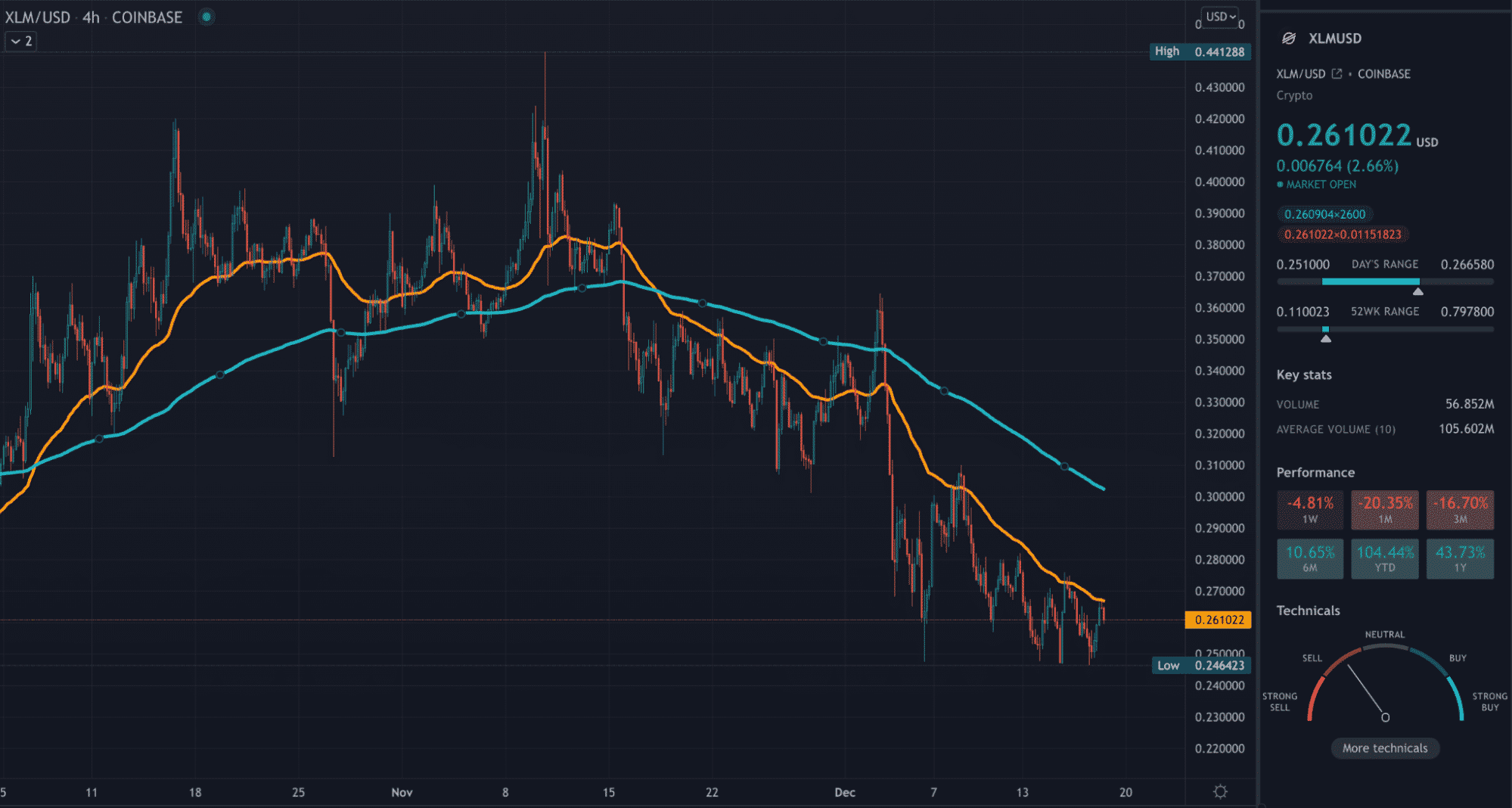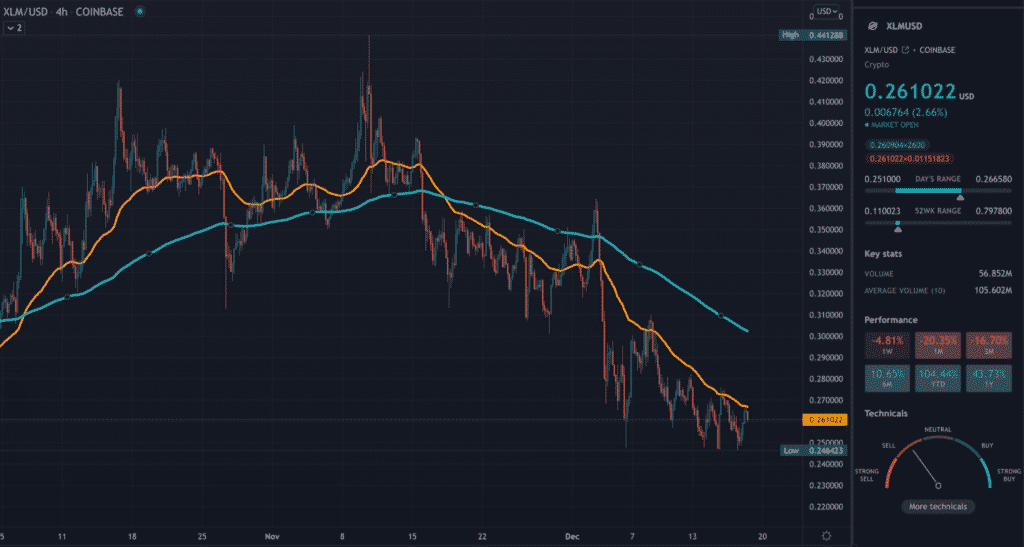 Our technical analysis suggests it's not a good time to buy XLM today. We'll use a straightforward 50-day and 200-day moving average crossover to confirm our reasons. With this strategy, you generally need two things for an entry signal.
For starters, the 50 (orange) needs to cross on top of the 200 (blue), while the market must be trading above both. As is evident on the chart, XLM doesn't meet either aspect.
Presently, most cryptocurrencies exhibit similar price action, meaning we should anticipate a bear market indefinitely. Luckily, Stellar price prediction analysis is generally bullish for the future.
Will XLM coin price hit $1 in a year?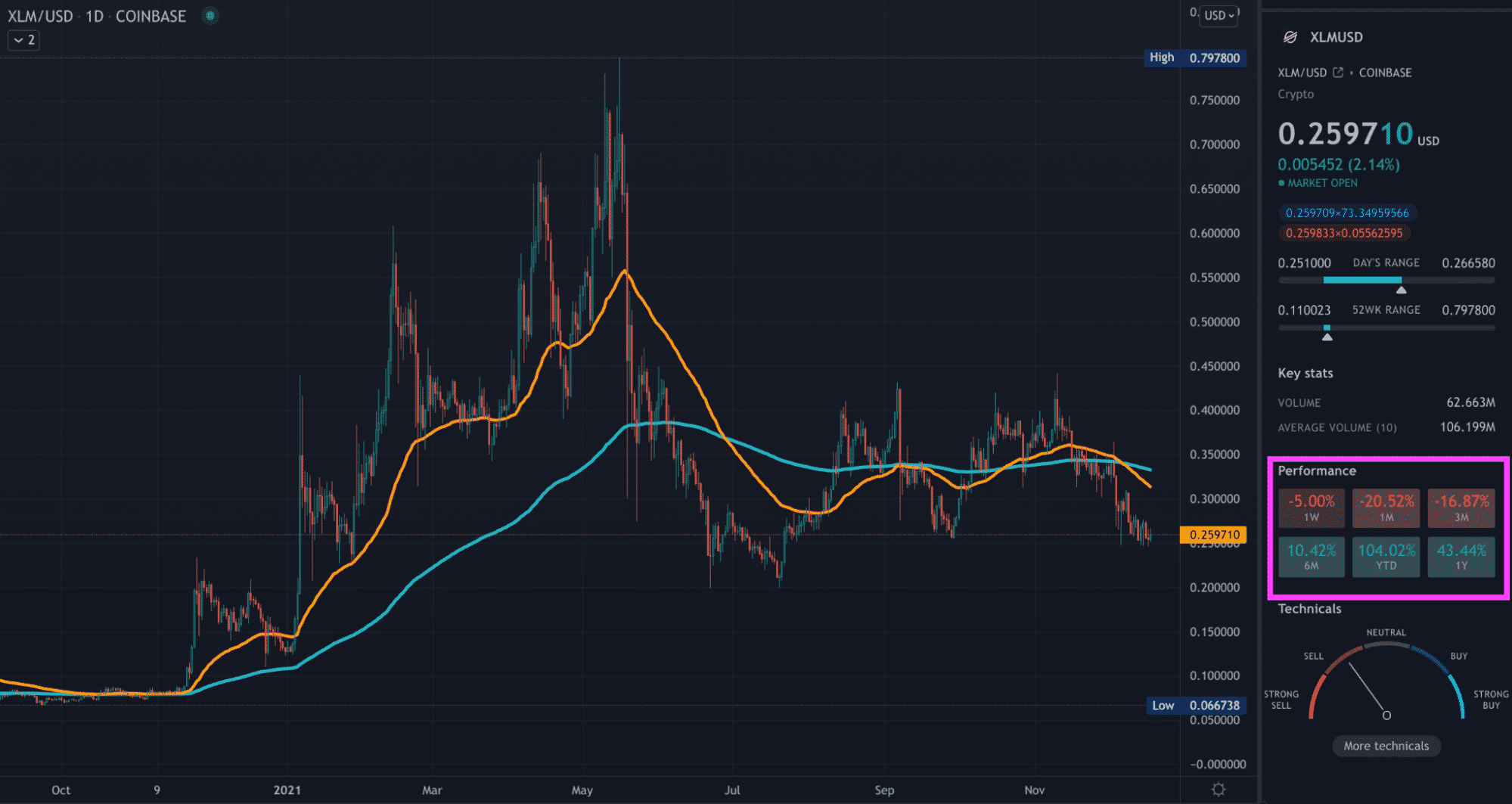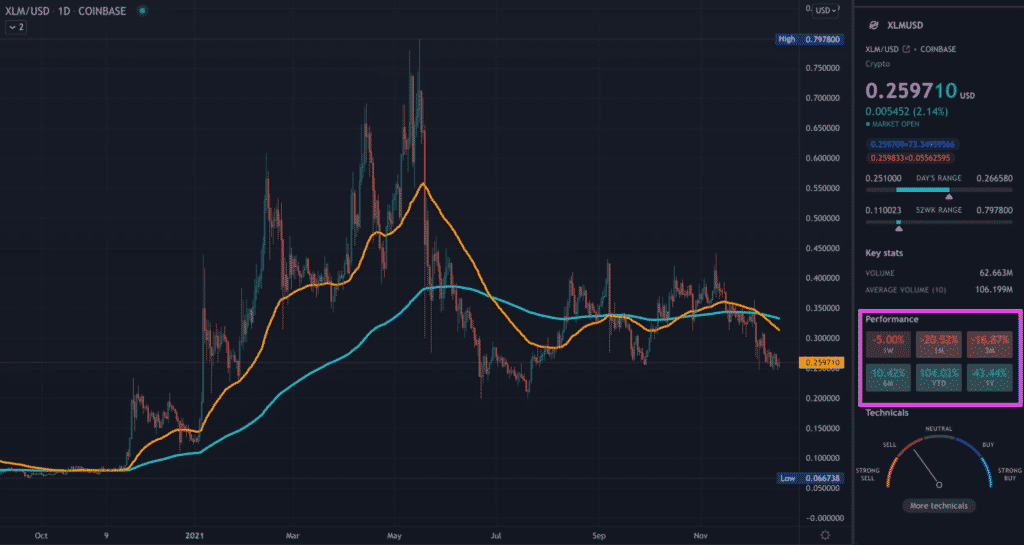 XLM reached its all-time high of $0.93 back in January 2018 at the height of 2017's bull run. Like many other coins, it hasn't managed to test nearby levels ever since, with a recent high of 79 cents in May 2021.
It would take a 284% gain for XLM to be worth $1. Over the past year, the coin has increased by 43% (see bottom right corner of the chart). So, based on this analysis alone, one dollar is unlikely.
Several prediction sites also back up this sentiment. For instance, Wallet Investor indicates the most optimistic forecast of $0.72 within a year.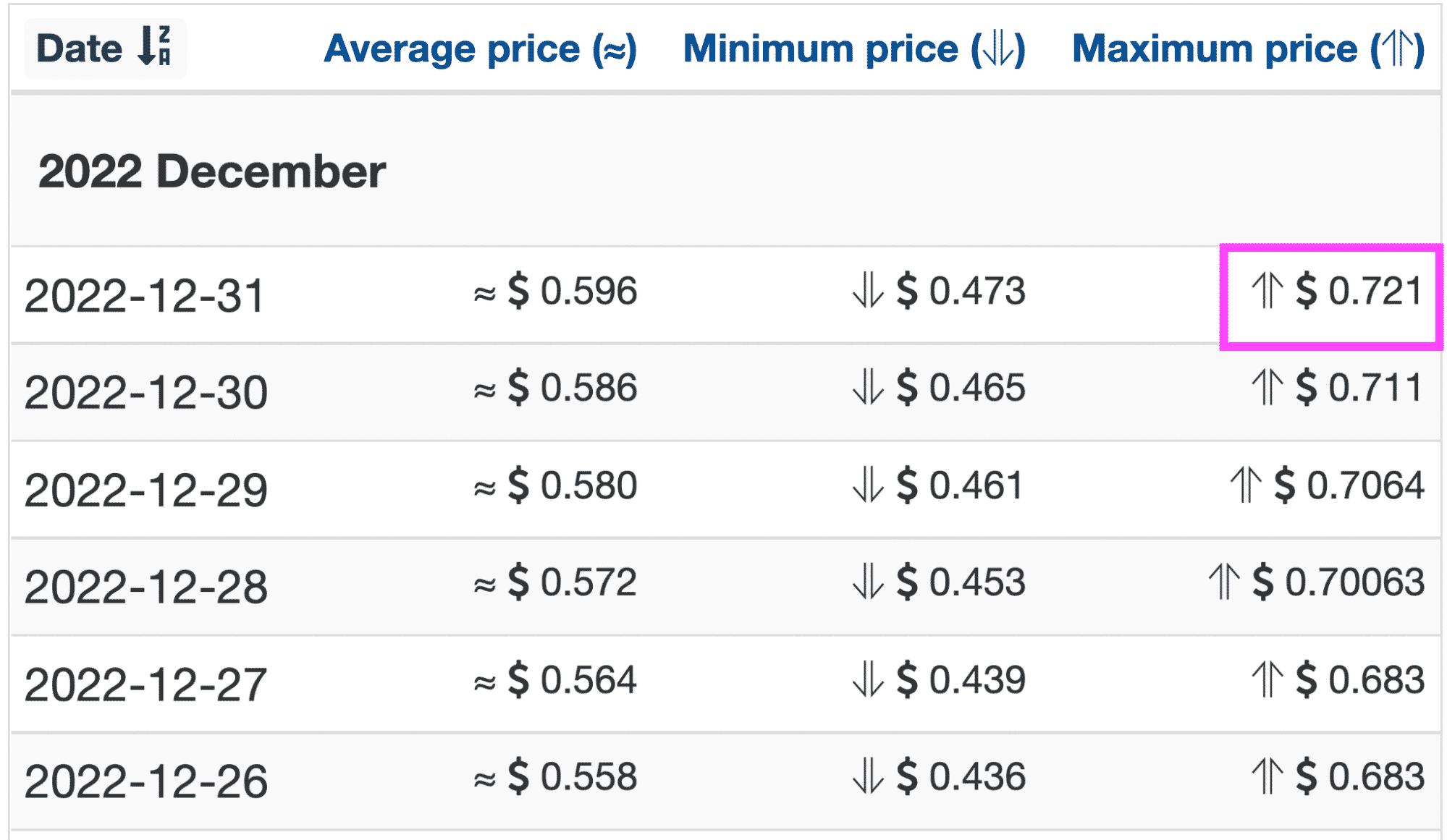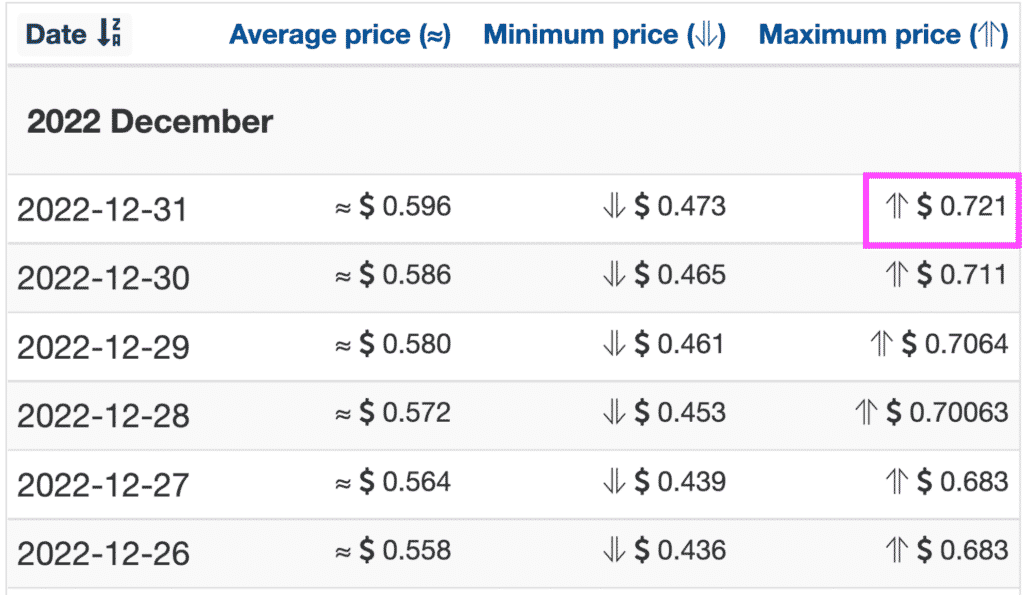 PricePrediction.net's peak estimate is the closest to the coin's yearly performance as it indicates a value of $0.46 (76% more than the current price). Digitalcoinprice's forecast is the lowest at $0.30
XLM price prediction for 2025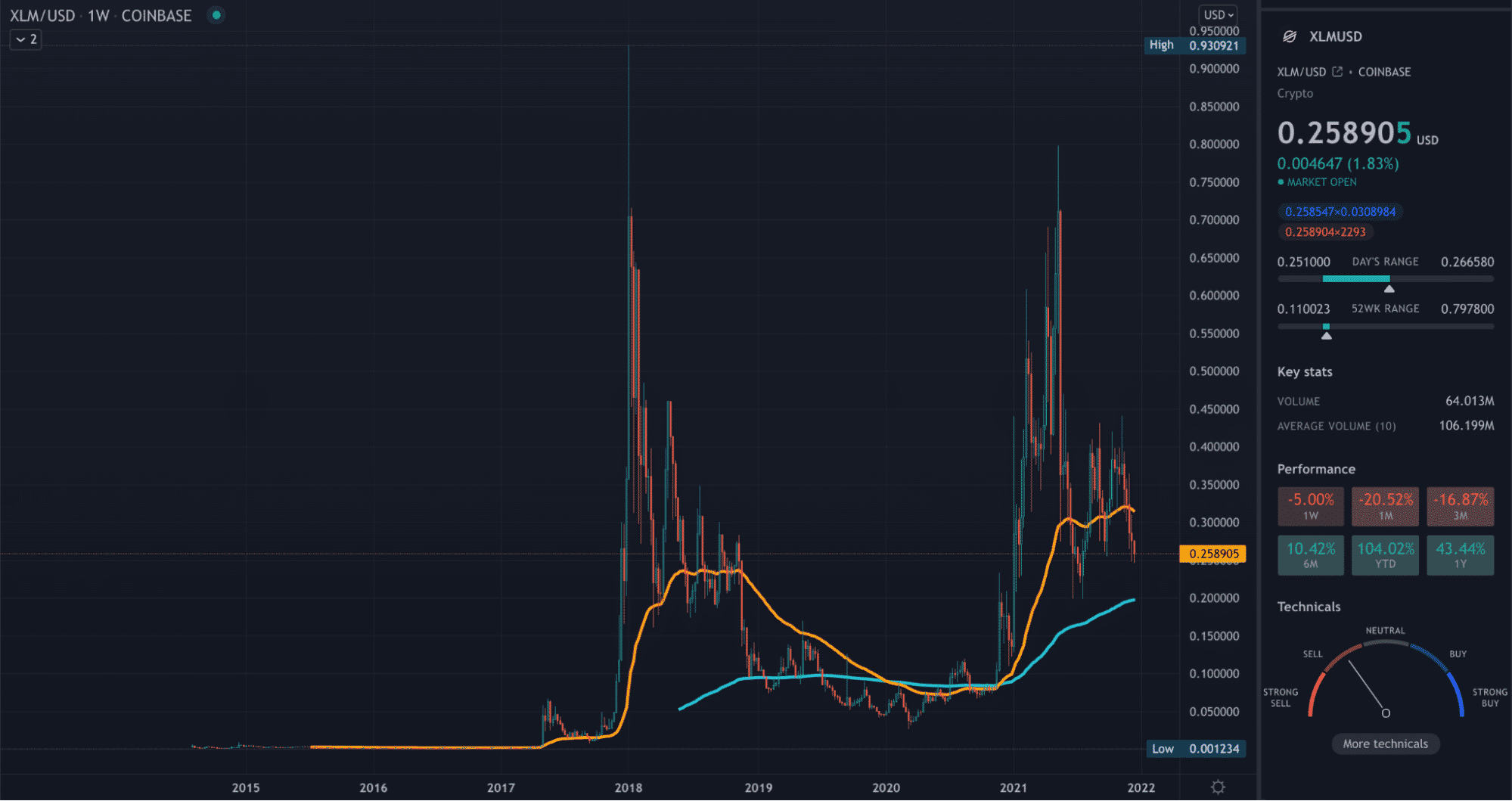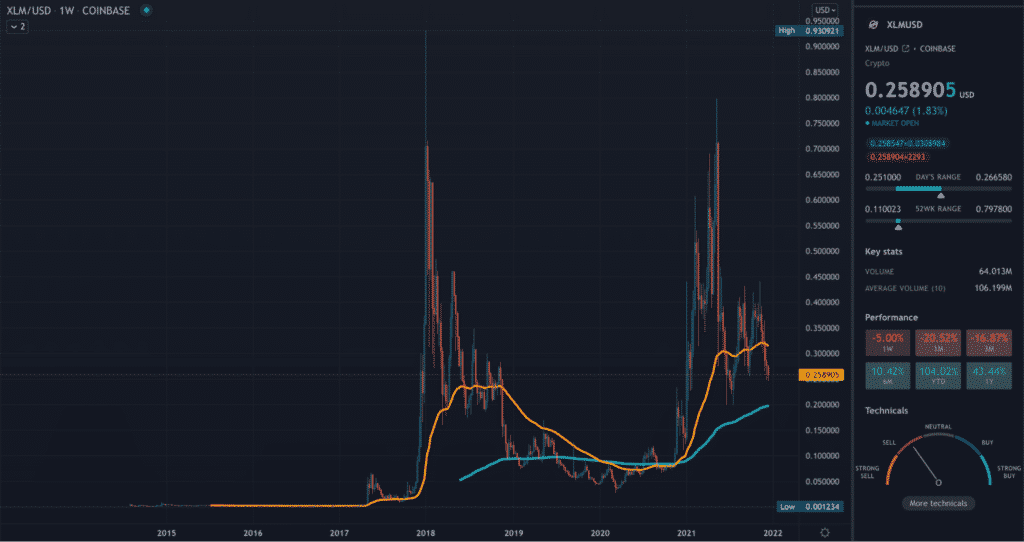 Stellar's mission of making payment processing cheaper, faster, and more accessible is commendable and can make it a highly recognized and valuable platform in the future. Yet, we should also consider the downsides.
Best-case scenario
Wallet Investor expresses a topmost price of $1.31 by the start of 2025.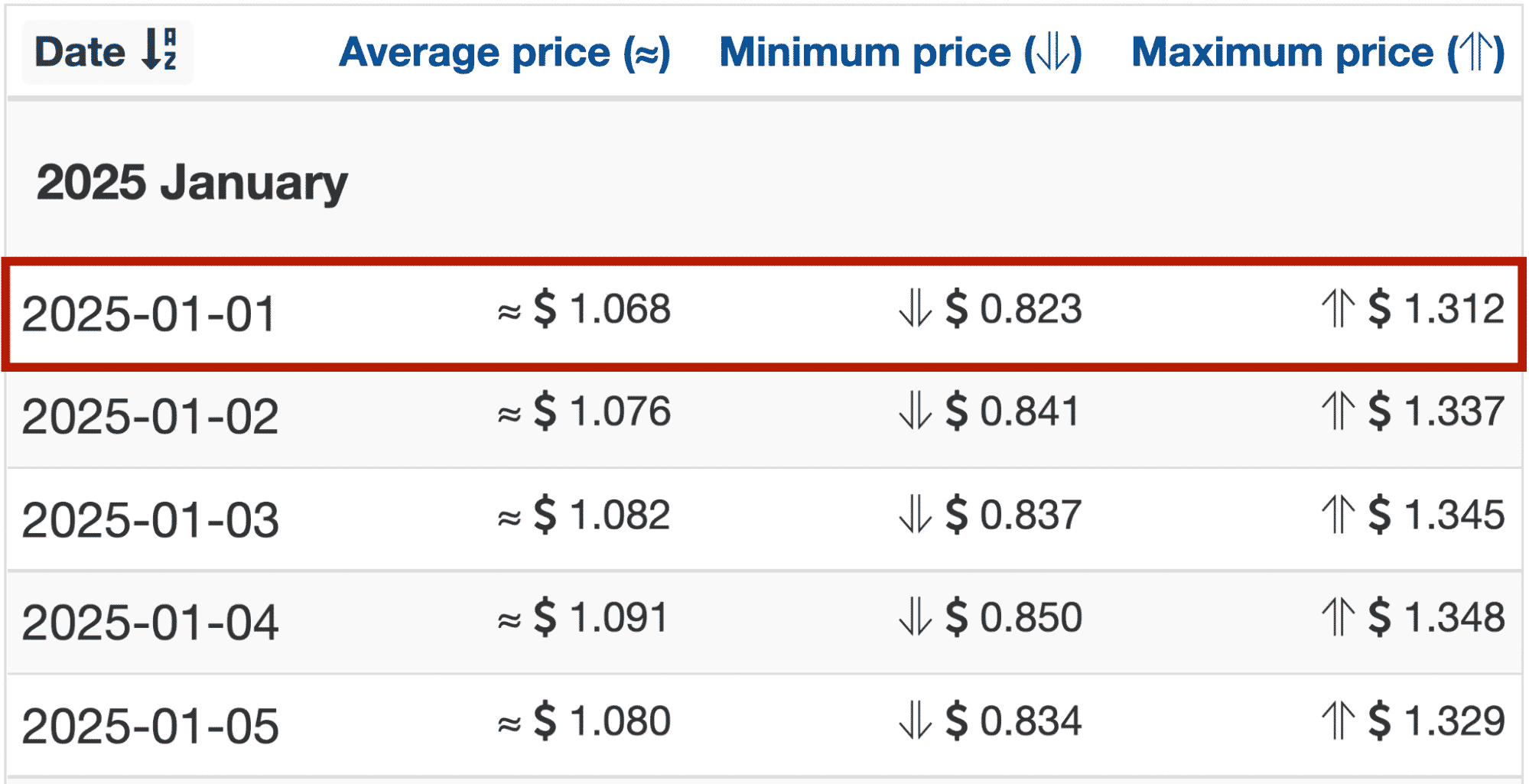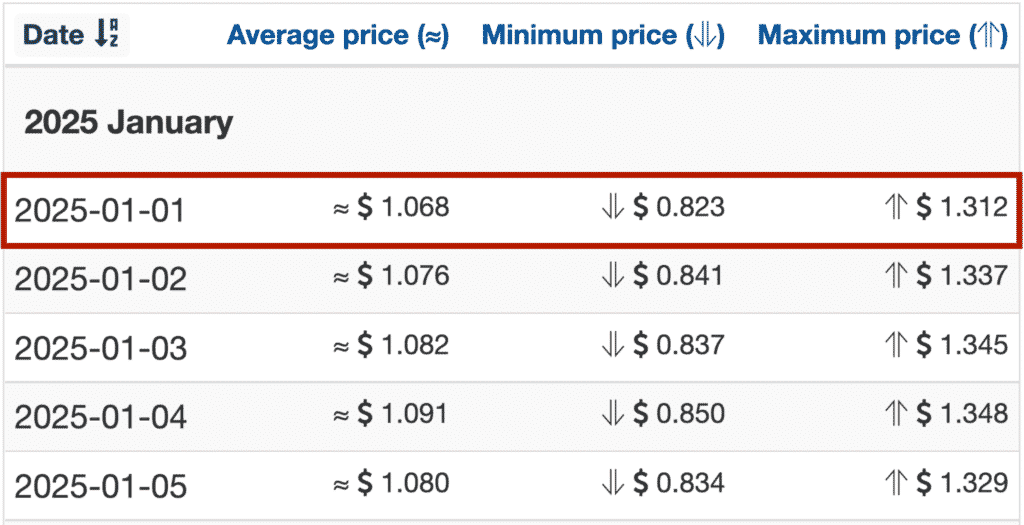 PricePrediction.net's forecast is the most favorable of all three at a maximum price of $1.47, while $0.34 is the highest value from Digitalcoinprice. Gains of around 4-5X over the next three years are certainly achievable for XLM.
Worst-case scenario
While such forecasting sites use fairly advanced algorithms, we should remember that they can be entirely wrong at times. This is understandable, considering the high volatility of the crypto markets.
It might be that XLM remains around the same price or less after three years because of competing projects with better features and other factors. So, as with any investment, one should only allocate funds they can afford to lose.
Where do I buy XLM?
You can purchase XLM from many reputable exchanges like Huobi, Binance, Kraken, Coinbase, Crypto.com, Bitstamp, Bybit, etc.