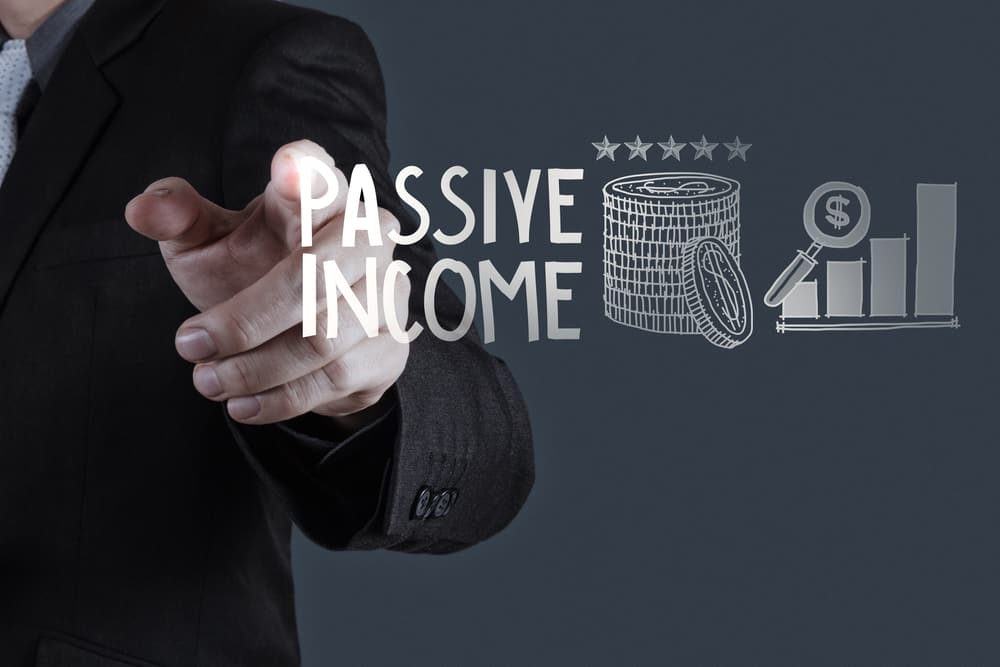 Passive income refers to a method of making money without doing much work. For example, if you could build rental apartments, you would make money in perpetuity as long as you have tenants. These days, the number of ways to make a passive income has risen. They include writing a book and selling it online, singing a song and uploading it on YouTube and Spotify, and selling products on Amazon. In this article, we will look at the top four passive investment platforms that you can use to make money.
Wealthfront
Wealthfront is a fintech company that was established in 2008 in Palo Alto, California. The company's goal is to provide solutions that enable people to invest and make money in popular assets like stocks, exchange-traded funds (ETFs), and bonds.
The company has been on a quick growth over the years. It now has more than 450,000 customers in the United States. These customers have entrusted the company with more than $27 billion in assets under management (AUM).
This growth has been helped by the millions of dollars that the company has raised from investors. According to Crunchbase, Wealthfront has raised more than $204 million from venture capital firms. It is valued at more than $1 billion, making it one of the leading fintech companies in the world.
Wealthfront offers three primary services: invest, cash, and borrow. Its cash product is similar to a banking solution that enables people to save and spend their money. It has done that by partnering with Green Dot, a company that is valued at more than $2.1 billion. Its customers can deposit and withdraw funds for free. It has no overdraft fees, and customers can earn interest.
Its borrow product allows customers to take loans based on their investments. For example, if you have invested $15,000 in the company, you can borrow around $5,000. The company charges ultralow interest rates because these funds are relatively risk-free since they are backed by invested assets.
Its invest feature is the most popular product. It enables people to invest in pre-created portfolios. To do this, you answer a set of questions, and the company will create a portfolio for you. You can also select the assets you want to invest in directly.
Wealthfront is a good passive income company for several reasons. First, it is relatively cheap since it has $0 trading fees and charges just 0.25% in the annual advisory fees. Second, it is an excellent method of saving money in taxes. Third, funds in the company are insured by FDIC.
Acorns
Acorns is a fintech company that took a different angle in investing. The company initially started as a simplified method of investing spare change. For example, when you go shopping and spend $546, the company would round up the figure and then take the $4. It would then invest the $4.
Acorns still offer these solutions, but it has expanded its services over the years. It now receives lump sum funds to invest for its customers. At the same time, it creates specialized portfolios such as those focused on Environmental, Social, and Environmental (ESG) issues. It has also created banking solutions in partnership with Lincoln Bank. Also, the firm has earning solutions that enable customers to save when they shop in companies like Apple, Macy's, Walmart, and Sephora.
In the past few years, Acorns has been seeing strong growth. It has already raised more than $207 million from investors. It is also in the process of going public by merging with a special purpose acquisition company (SPAC). The merger values the company at more than $2.2 billion. It has more than 9 million customers.
Acorns is a good company for passive income because it has portfolios that have been designed by experts. It also offers a simple way of rounding off your spare change. Also, it offers recurring investments and portfolio rebalancing services.
Betterment
Betterment is one of the oldest passive investment companies in the world. The company has grown its customer base to more than 650k and its total assets under management to more than $32 billion. This growth has been helped by the millions of funds the company has raised from investors. It has raised more than $435 million from investors. The most recent funding was in October 2021, when it raised $160 million at a $2.2 billion valuation.
Betterment's products are similar to those of Acorns and Wealthfront. It offers banking solutions through its partnership with NBKC Bank. It also offers automated investing solutions to customers, trusts, and financial planning solutions.
Therefore, the company is a good way for passive income. It has low fees, accepts minimal deposits, and is used and trusted by thousands of people.
Fundrise
Fundrise is an investment platform that is quite different from the three mentioned above. While these companies provide investments in assets like bonds, stocks, and exchange-traded funds (ETFs), Fundrise focuses on real estate. Over the years, the company has raised more than $355 million from investors. This makes it the biggest real estate-focused passive income platform in the world.
The company offers different accounts that can help you invest in real estate. Its most basic account is known as the starter and has a minimum balance of just $10. Its basic, core, advanced, and premium products have a minimum balance of $1,000, $5,000, $10,000, and $100k. This means that there is a financial product for anyone. Fundrise owns hundreds of properties in the US. It then distributes these returns to its shareholders every month. 
Fundrise is an excellent investment for two main reasons. First, anyone can become a customer because of its accommodative packages. Second, it offers a good way for an investor to make uncorrelated returns. This is because real estate tends to be stable and less correlated to assets like stocks.
Summary
We all want to earn passive income or make money as we sleep. In this article, we have looked at four of the most popular platforms for making money passively. Other such platforms are SoFi automated investing, Vanguard Digital Investor, and SigFig.