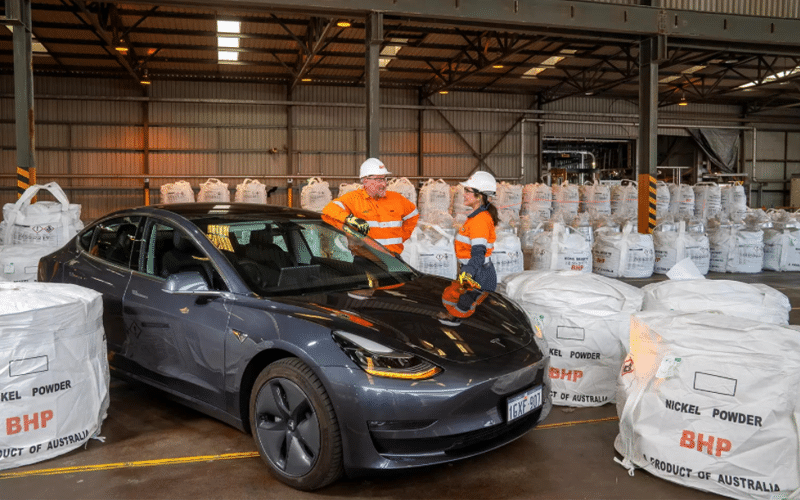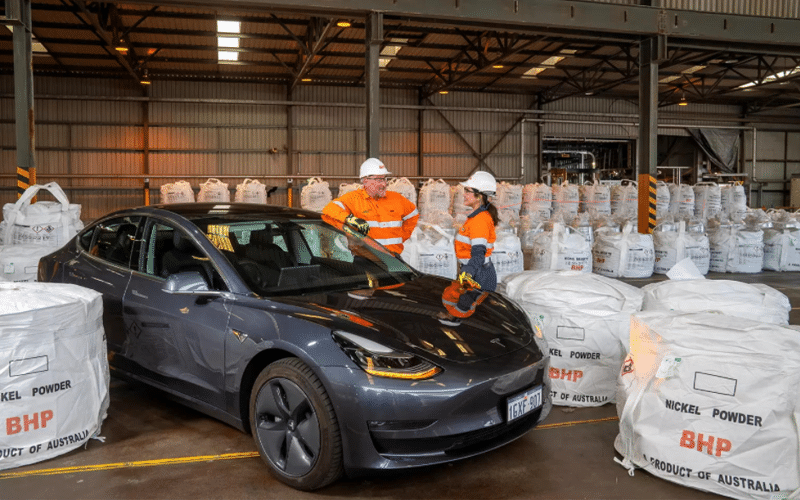 BHP to sign a nickel supply deal with one of the global leading sustainable energy companies, Tesla Inc, according to an announcement by BHP on Thursday.
BHP will supply Tesla Inc. with nickel from its Western Australia facilities, one of the world's most sustainable and lowest carbon emission nickel producers.
Tesla Inc is the world's largest manufacturer of electric vehicles and battery storage systems with a mission to speed up the shift to sustainable energy, and nickel is a key metal used in manufacturing Tesla's battery technology.
BHP Chief Commercial Officer expects the demand for nickel in batteries to grow by more than 500% in the 10 years, backed by rising global demand for electric vehicles.
The agreement will facilitate collaboration in making the battery supply chain more sustainable through shared efforts on technology and innovation.
BHP will also work with Tesla Inc. on energy storage solutions to identify opportunities to reduce carbon emissions in their respective operations.