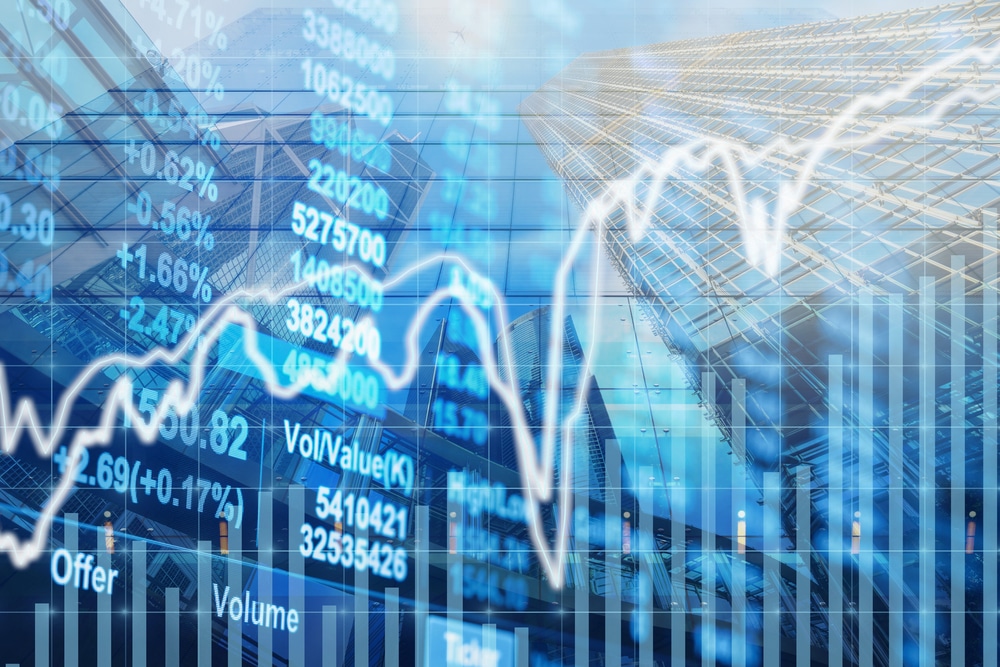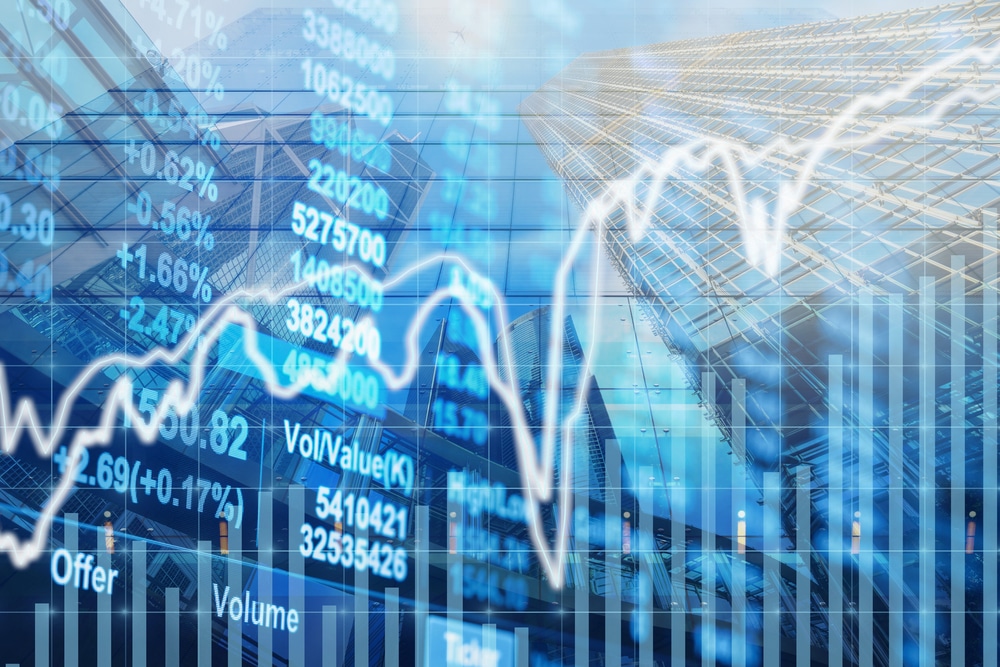 Interest rates have remained relatively low for more than a decade. After starting to rise in 2017, the Federal Reserve and other central banks were forced to slash rates in 2020 in a bid to deal with the coronavirus pandemic. In general, high rates have a negative impact on most financial assets. In this article, we will look at some of the top assets that perform well in a high-interest rates environment.
Financial companies
The financial sector is a large one in the United States. It includes companies like asset managers like Blackstone, banks like Goldman Sachs, and insurance firms like AIG, MetLife, and Humana.
These companies tend to do well in a high interest rate environment in several ways. With high interest rates, banks are able to charge a higher rate for their products like credit cards and mortgages. This, in turn, leads to higher margins.
In theory, banks should suffer because of the relatively reduced lending during such a period. However, in reality, this rarely happens since a prolonged period of low rates make more people and businesses more addicted to borrowing. The chart below shows that the SPDR Finance ETF performed well when interest rates were rising and underperformed the market when rates declined.
SPDR Financial ETF vs. S&P 500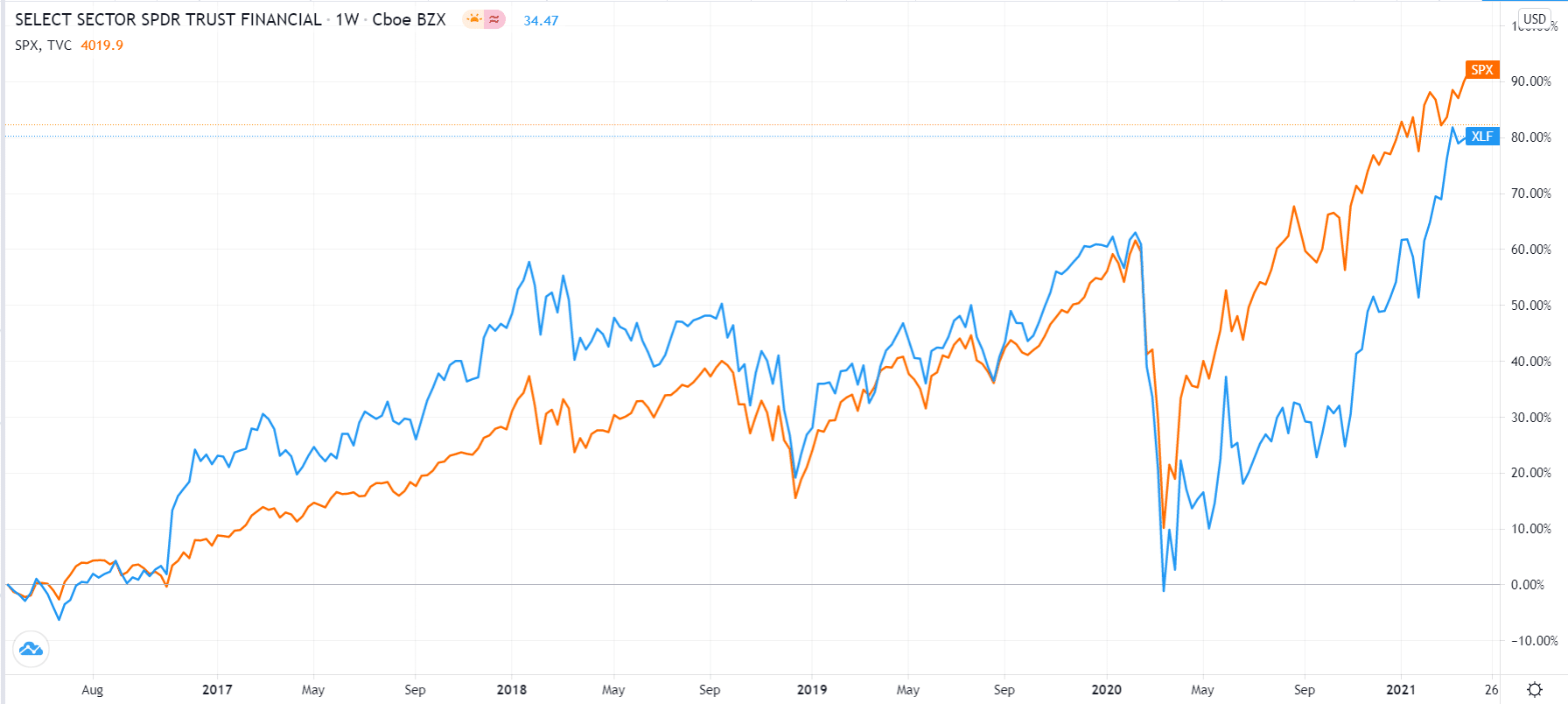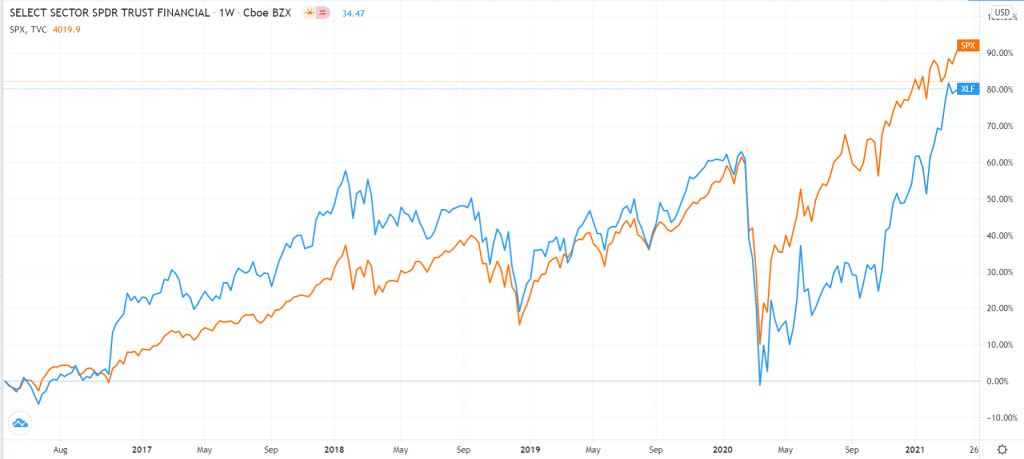 However, financial services companies are not created equal. While companies like banks do well, others like hedge funds, insurance, and asset managers tend to underperform.
The idea is that since rates are high, the performance of other equities held by the asset managers will go down. This leads to the relatively weak performance of the portfolio companies. Insurance companies are affected because most of them invest their vast resources in stocks.
Therefore, some of the top American banks to invest in when rates rise in the US are regional banks like Truist Financial, PNC Financial, and Fifth Third Bancorp. These banks do well because their business is mainly in the US. Other national brands you can invest in are companies like JP Morgan, Citi, and Wells Fargo.
Healthcare companies
The healthcare sector is one of the biggest and fastest-growing in the US. The sector has become a must-have for many investors because of its all-weather state.
Many sub-sectors of the healthcare sector tend to do well regardless of the state of interest rates. Furthermore, people will always get sick. And when they do, most of them turn to companies in the healthcare sector for help.
Most importantly, because of the Affordable Health Care Act, many Americans are now insured, meaning that they don't need to pay for treatment and prescriptions out of pocket.
Broadly, there are six main types of companies in the sector, including Bbiotechnology, health care equipment supplies, healthcare providers, health care technology services, life sciences firms, and pharmaceuticals.
Therefore, while interest rates are not correlated to the healthcare sector, these companies tend to be good investments for defensive investors. Ideally, we recommend that you invest in these stocks through ETFs like the Healthcare Select Sector ETF (XLV) and Vanguard Healthcare ETF.
Utilities
Utilities are companies that provide essential services and products to people and businesses. The most popular types of utility companies are those that provide gas, electricity, and water services. Other types of these utilities are independent power generators and multi-utilities, which offer different types of services.
Like the healthcare sector, utilities are considered to be viable all-weather products because they don't see substantial churn during high rates environment. Furthermore, in most cases, people will always pay their gas, water, and electricity charges no matter the interest rates. This is also the case why investors tend to rush to utility companies in periods of economic uncertainties.
Some of the best utility companies to invest in are AES, Entergy, Idacorp, and National Fuel Gas.
Since utilities tend to be low-growth companies, we recommend that you set a small portion of your portfolio to them. You can do this by investing in two or three ETFs like the Utilities Select Sector ETF (XLU), Vanguard Utilities ETF (VPU), and Fidelity MSCI Utilities ETF (FUTY).
However, it is worth noting that utilities are also negatively impacted by high interest rates. For one, most of these firms are usually highly leveraged. As such, when rates rise, they pay more money in the form of interest to their creditors.
Consumer discretionary
There are two main types of consumer stocks. Consumer staples are companies that deal with products that people use on a daily basis like groceries and fast-moving consumer goods.
Consumer discretionary, on the other hand, are companies that deal with things that people want. The two sectors are significantly large, with the total value of staples being $4.3 trillion. Consumer discretionaries are worth more than $8 trillion.
These companies react differently in periods of high interest rates. For one, high rates typically come at a time when the economy is booming. The real reason why the Central Bank hikes rates is to moderate the growth. Therefore, in this period, people tend to increase their discretionary spending, which in turn benefits many firms in the sector.
For example, companies like Callaway Golf do well as more people engage in discretionary activities like golfing. Other companies that could benefit are Peloton, Amazon, and LVMH.
The best consumer discretionary stocks to invest in are the Consumer Discretionary Select Sector ETF (XLY), Vanguard Consumer Discretionary (VCR), and the Invesco Dynamic Leisure and Entertainment (PEJ), respectively.
Summary
Nasdaq vs. S&P 500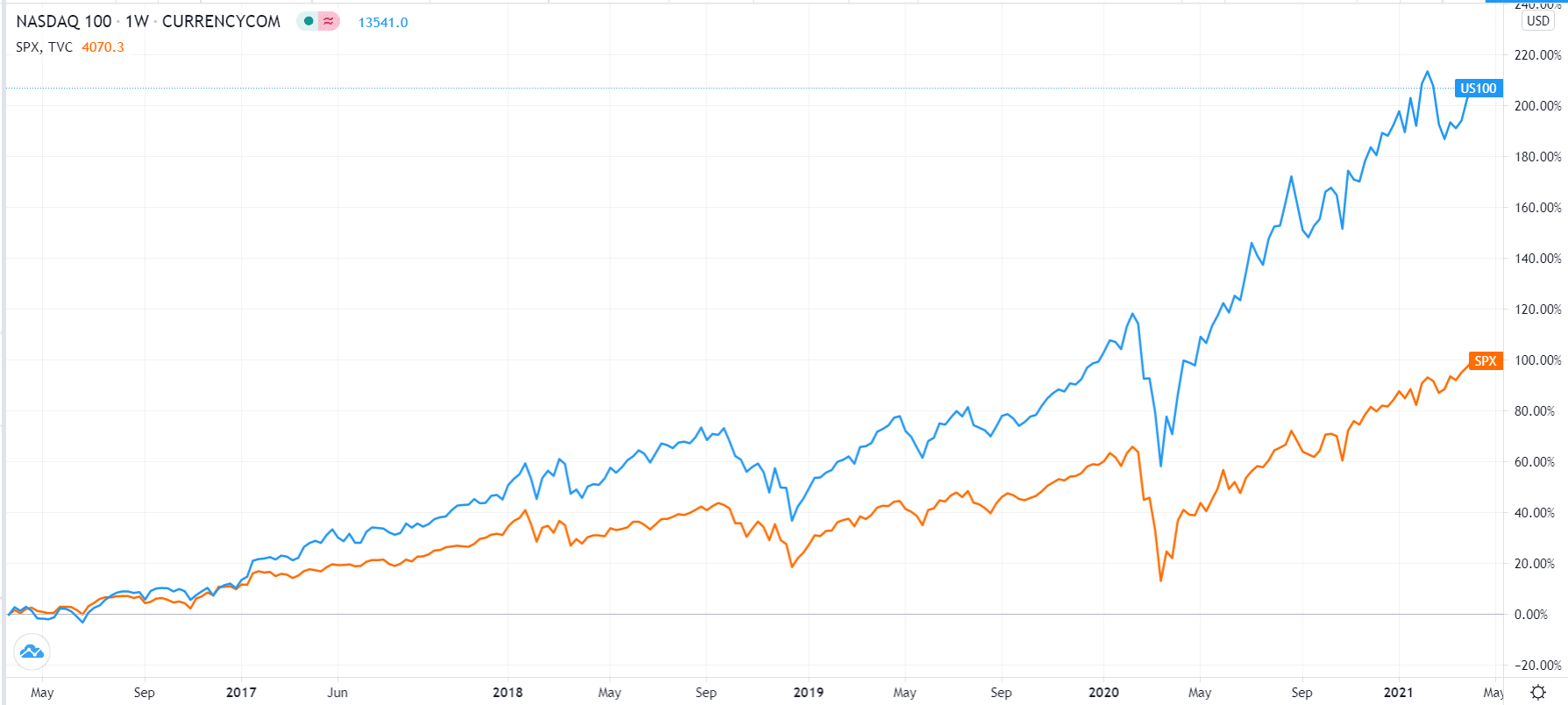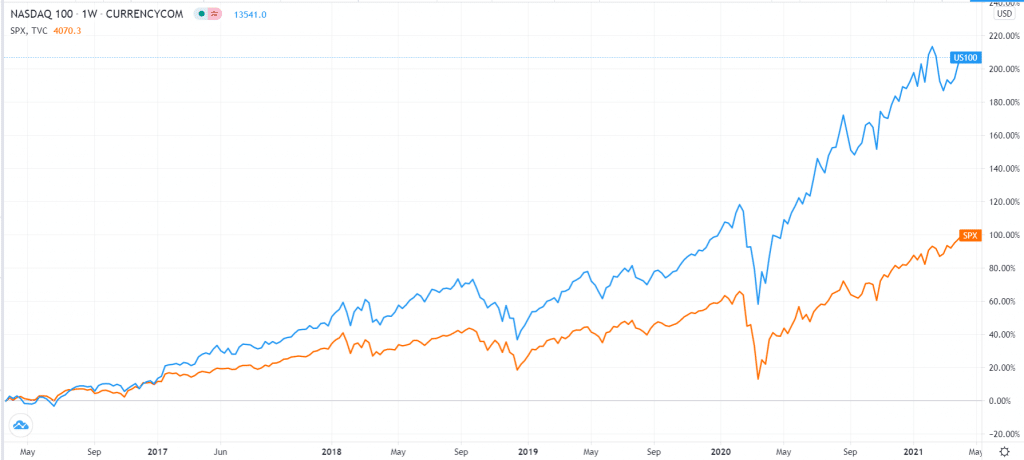 In general, the stock market tends to do well in a period of low interest rates. This happens because the easy money policy pushes people from their savings to the financial market. It is not uncommon for people to use the low interest environment to borrow money and invest in stocks and other assets.
Similarly, the stock market tends to underperform during periods of high rates. However, using a long-term perspective, as shown in the chart above, stocks usually do well since they are the most straightforward assets for investors.