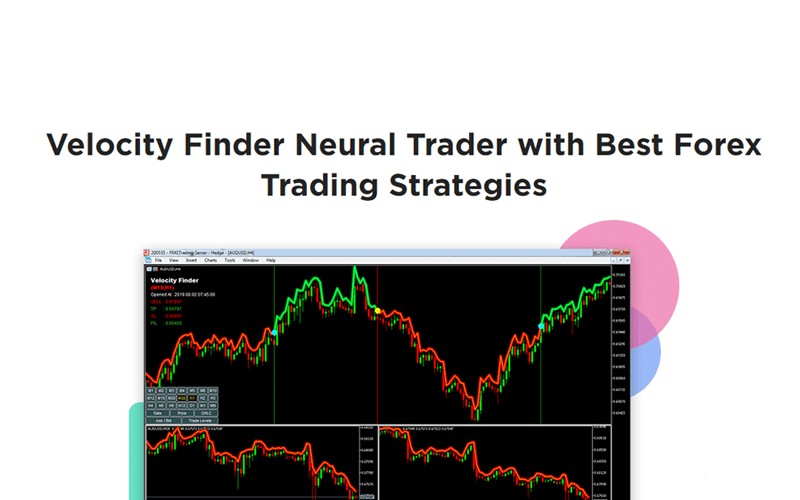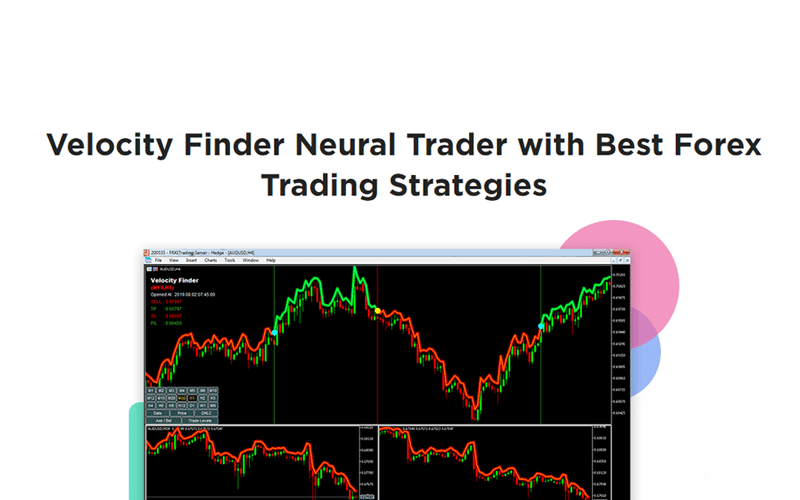 Velocity Finder has multiple indicators for traders with beginner or amateur experience. They make claims of better accuracy and increased consistency through their products. Though they are simple systems readily available for free in the market, Velocity Finder sells them for a high price.
Is Investing in Velocity Finder Neural Trader a Good Decision?
After doing a careful and thorough examination of the algorithm, we find out that Velocity Finder is not a trustworthy indicator. It takes its place amongst other scam systems that claim to trade with 100% accuracy yet fail every time. Therefore, investing in the algorithm is not a recommended option.
Company Profile
The company fails to provide any information about the developers and their whereabouts. There is only an address present on the website which states their location as Denmark. Insufficient knowledge of the programmers' experience raises red flags over the authenticity of the product.
Main Features
Velocity Finder Neural Trader has the following features for traders:
Works quite easily through plug and play
Beginners can understand and use the indicator with ease
Various customization settings are available within the algorithm
Alerts can be set up to inform you of new signals
Strategy Explanation
There is no information present on what type of strategy the indicator uses to analyze the markets. The company only states that it is based on solid logic and unique analysis to produce the best results. From the image on the website, we can indicate that the program is a trend indicator that works on all time frames. It does provide sell and buy signals with a stop loss and take profit. After the trades show up, you have to copy them on your chart manually. This takes automation out of the equation and requires struggle from the traders' end.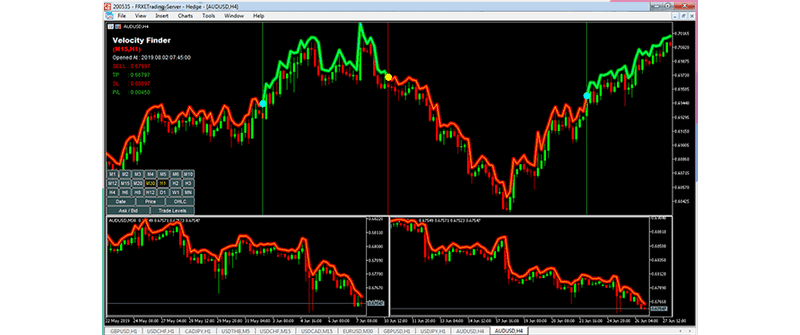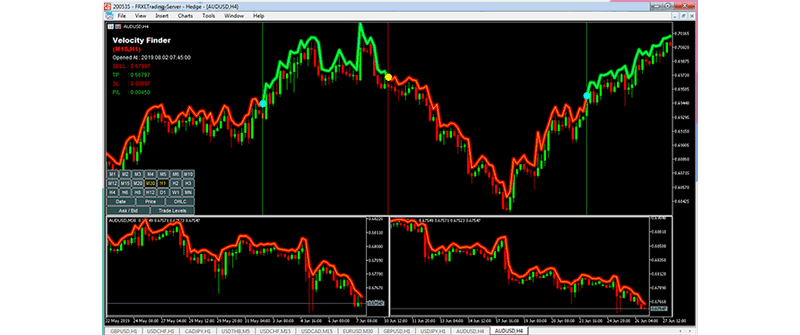 Price
The developer places a huge price on something that only displays the current trend. For $450, you are getting the algorithm for a lifetime. However, it is useless to make such an investment as many other indicators can perform trend analysis for free. There is also no money-back guarantee, so you'll drain the money in the gutter.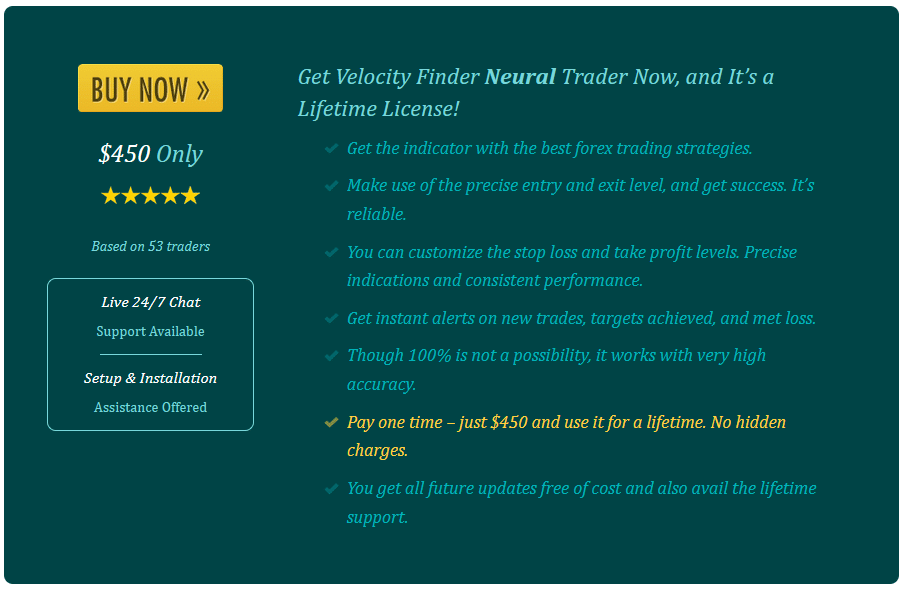 Trading Results
As Velocity Finder Neural Trader is an indicator, there are no back testing results available. When it comes to live results, we also see another disappointment as the provider fails to verify the system's performance. There are no records public on noted tracking websites such as Myfxbook. This shows that the indicator does not perform, and the claims on the website are just another scheme to attract customers and scam them.
Customer Reviews
Customer reviews on noted websites such as Trust Pilot and Forex Peace army indicate that the system is useless and has no profitability. Reviewers argue that We Talk Trade is scamming customers by selling indicators that have a high loss rate. The developers fail to respond to any inquiries.
On TrustPilot, a total of 33 reviews gives it an average rating of 3.1, while on Forex Peace Army, the rating is 3.7166 for 33 testimonials. Unfortunately, the positive reviews look as if the developer has bought them out.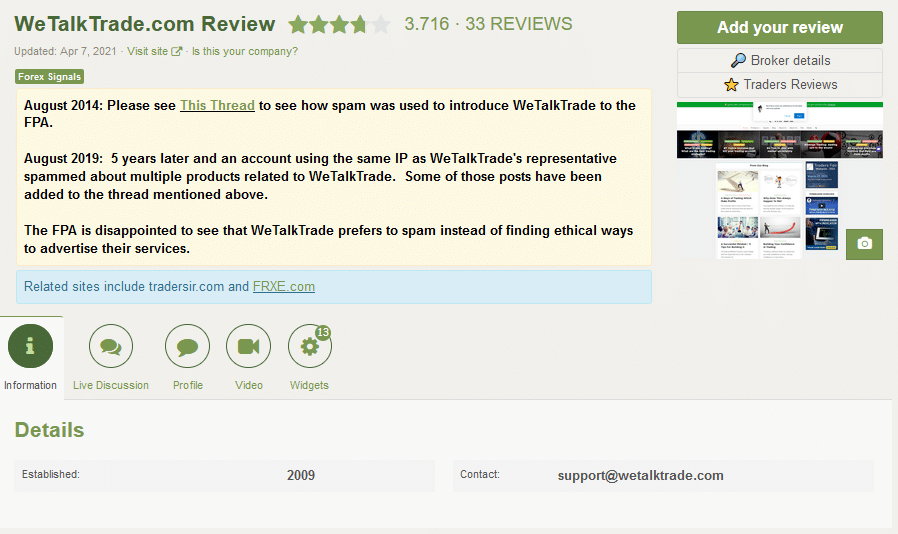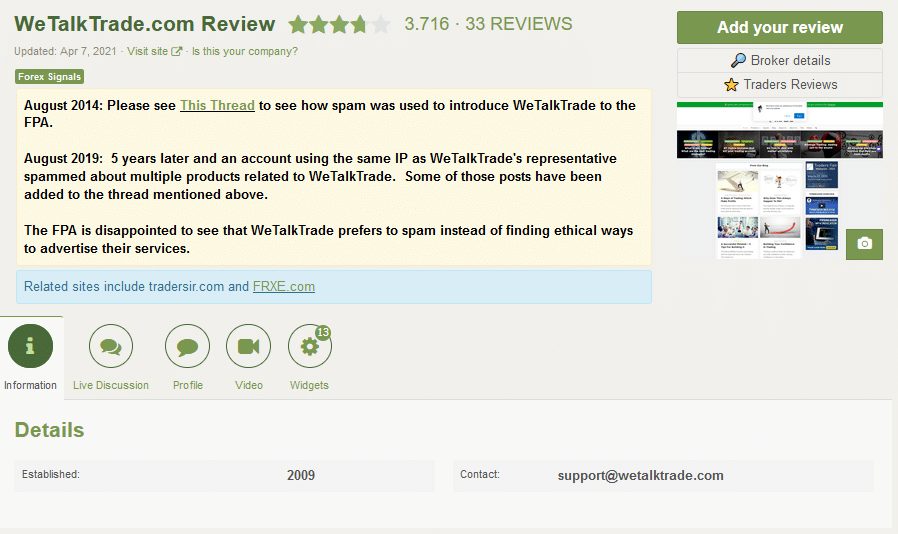 Summing Up
The reputation of Velocity Finder Neural Trader raises many suspicions over the efficiency of the indicator. The company has failed to provide any real proof of its authenticity, proving that its algorithms do not work. As mentioned before, these types of indicators are generally available for free in the marketplace. It would help if you stay away from Velocity Finder and invest your hard-earned cash elsewhere.