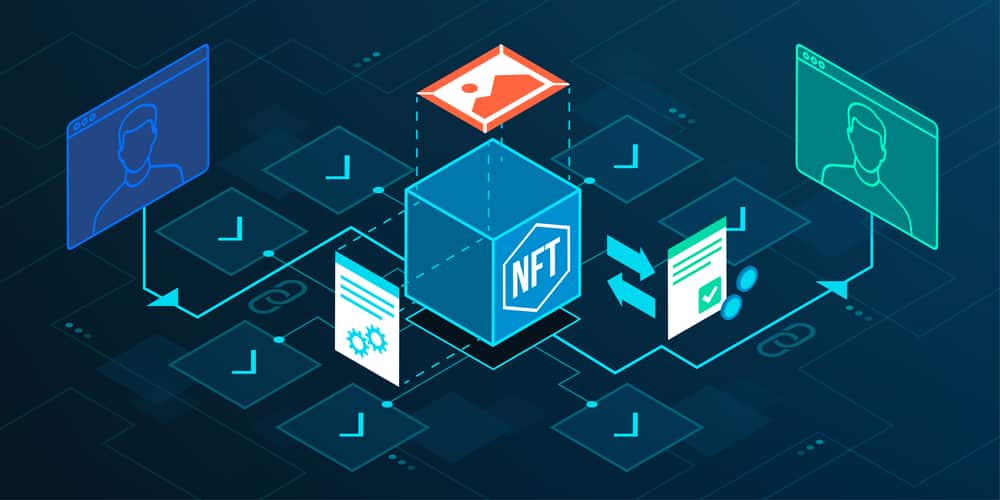 Non-fungible tokens are increasingly changing how people own and move real-world objects around. Blockchain innovation has had the biggest impact on enhancing how music and art are owned and exchanged. In addition, it has made it possible for people to experience different communities depending on their passions and interests.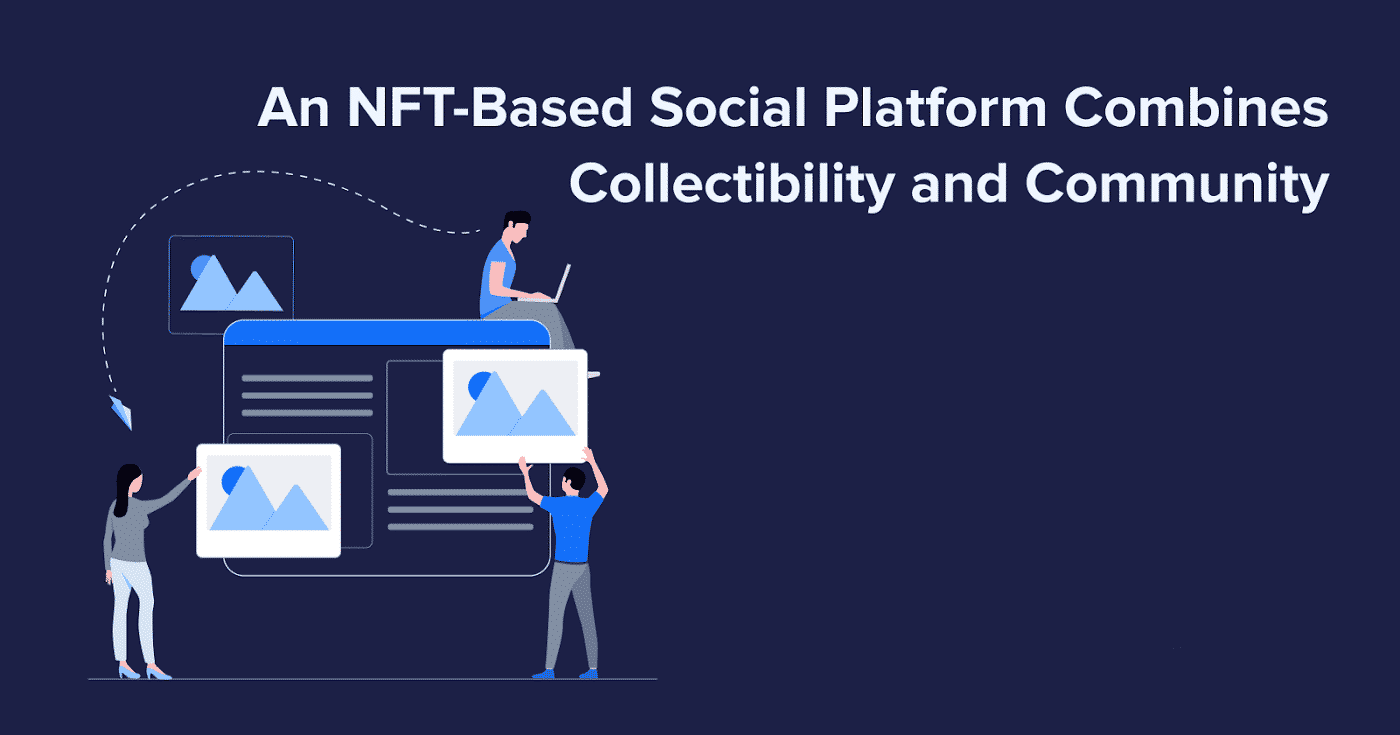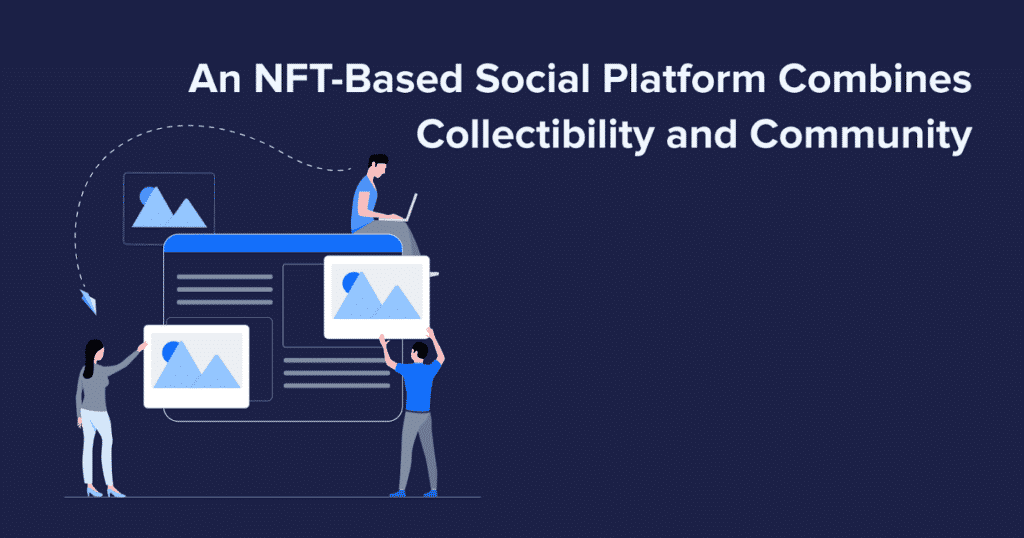 NFT community platforms are the latest sensation having a big impact in the burgeoning segment. The platforms are transforming the way users follow events and works of their favorite creators from art to music, film, sports, comedy, and wellness. The emergence of community platforms has seen people allowed to also participate in the creation of collectibles, among other tasks.
The creation process has since been moved from creators to platform users. In addition, the NFT community platform is giving people new ways of using their collectibles. The platform also provides an avenue where the community carries out events and discussions.
Below are some of the top NFT community platforms.
Axie Infinity
Axie Infinity stands out as an NFT community platform whereby people can battle out while playing games and earn some rewards in return. The platform comprises a community whereby anyone can earn tokens to engage in any form of skilled gameplay or make contributions to the ecosystem.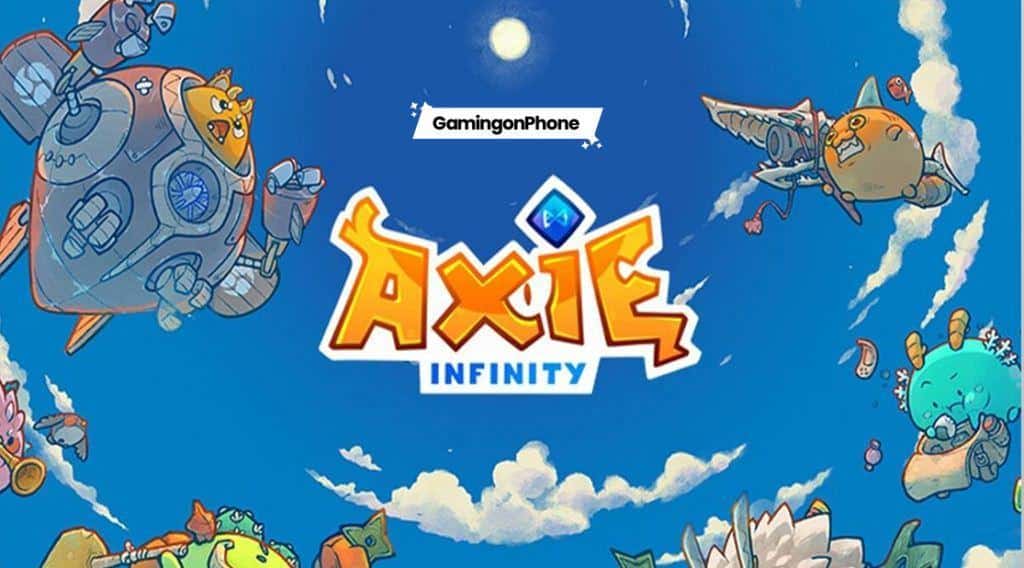 Acting as a trading and battling game, it allows users to collect, breed, and use creatures on the ecosystem referred to as Axies. Simply put, Axies are digitized non-fungible tokens that can be exchanged in the open market for real money, thus generating income for players.
Axie Infinity also acts as a social network where users interact with one another, buying and selling goods in real money, giving rise to a big community beyond gaming.
Art Blocks
Art Blocks is another NFT community platform that is changing the way content is created and moved around on the blockchain. The project is focused on generating content. In this case, the community can use its algorithm to generate content which in return is stored on the Ethereum blockchain.
Users can choose whichever style they wish their work to be represented in and pay for it. An underlying algorithm creates a generated version of the content. Some of the content that the platform has been used to create includes static images and 3D models.
The output comes with randomized variables, making them distinct from all other outputs. Consequently, whenever a person mints an artwork on Art Blocks, they are essentially coming up with an NFT on the Ethereum blockchain.
Vee Friends
Vee Friends, a brainchild of a business mentor and social media mogul Gary Vaynerchuk, is a community-centered platform focused on creativity and business interest using NFT technology. Anyone who purchases the VeeFriend NFT automatically becomes a member of the community and gains access to the network's VeeCoin
The VeeFriend token accords users' access to gifts as well as admissions NFTs. In addition, people enjoy business branding on network concepts, creative thinking ideas, and entrepreneurship. The project's main goal is to come up with a meaningful and intellectual property backed by an extraordinary community.
In the platform, people are also able to transfer the value of the NFTs they own based on the tier class they sit in.
Cool Cats
Cool Cats is an NFT Community platform made up of a collection of 9,999 randomly generated NFTs. The NFTs are simply 9,999 originally released cats assembled from over 300,000 feature combinations. The cats come with a unique body face hat and outfit.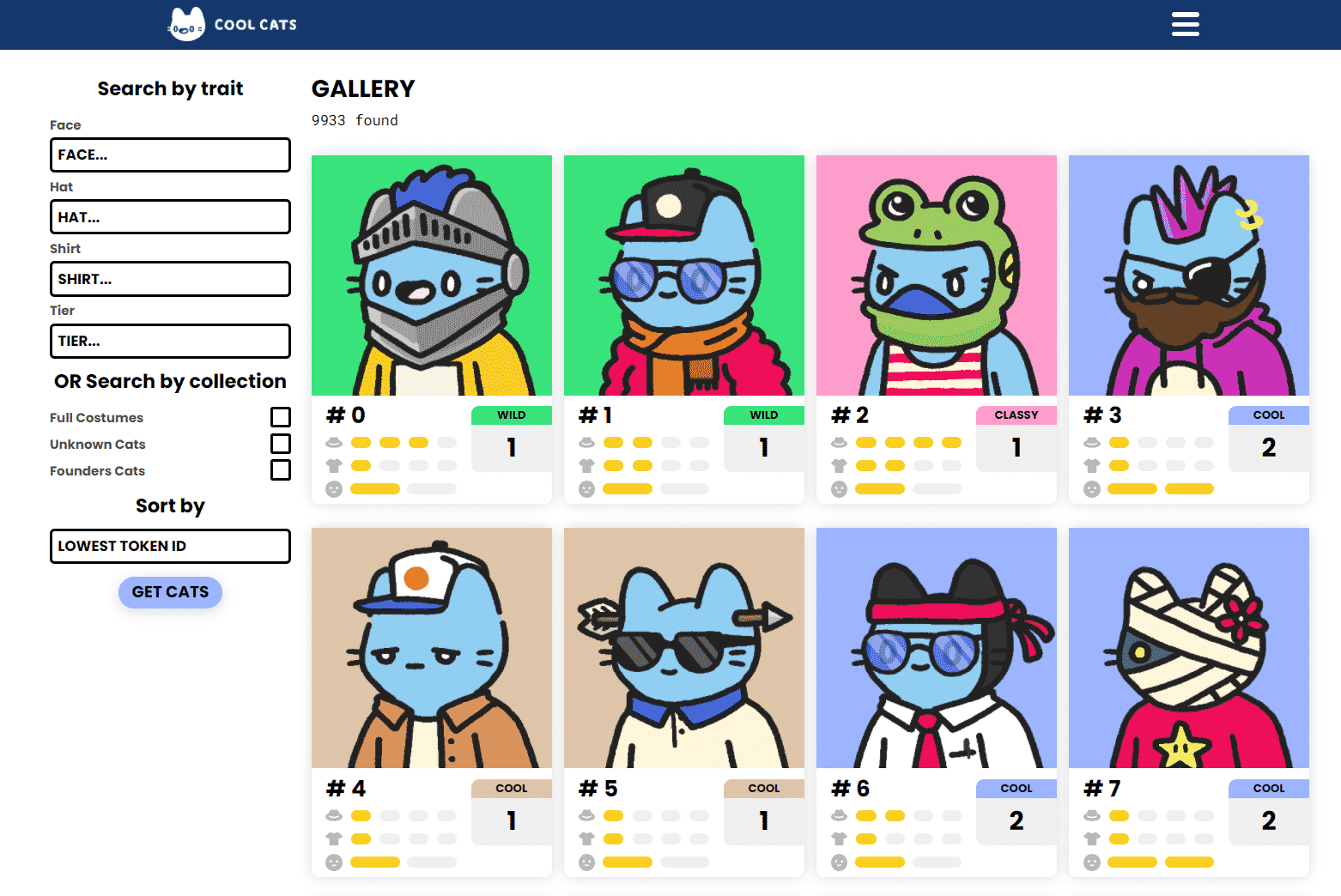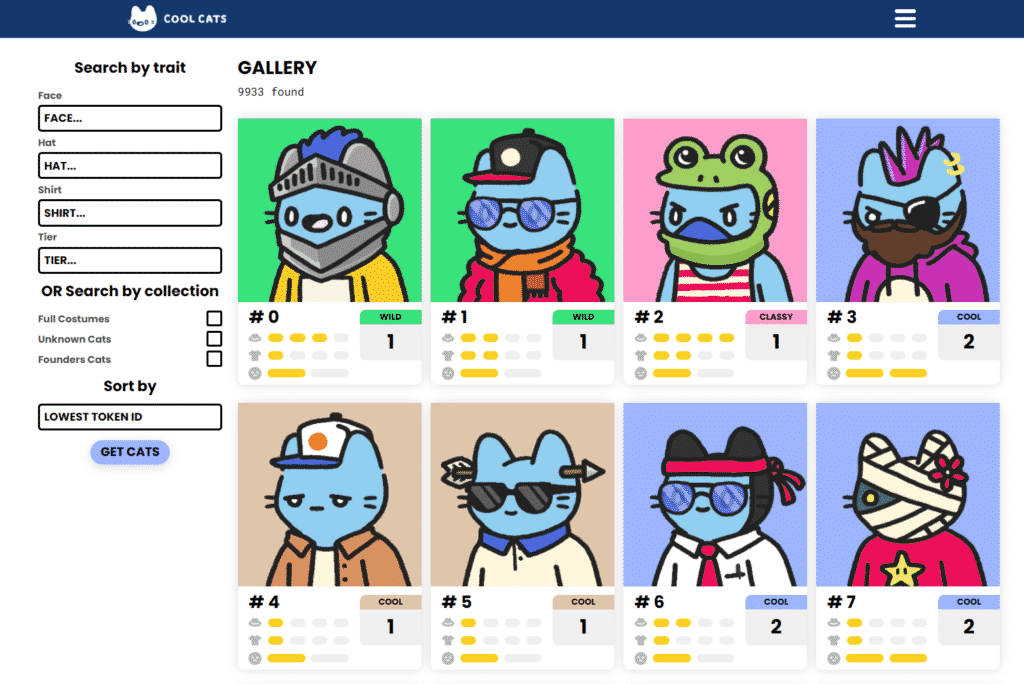 Cool Cat holders enjoy round-the-clock access to the Cool Cat community as well as random airdrops and access to future events. They also have a right to do anything with their personal Cool Cat NFTs. Since their release in July of 2021, the Cool Cats have been traded 22,000 times, mostly in secondary markets.
CryptoPunks
Launched in 2017, CryptoPunks is a non-fungible token collection platform made up of 10,000 unique collectible characters with proof of ownership. Due to the rarity of the collectible, they are used as a status symbol within the cryptocurrency community.
The platform offers users an opportunity to fetch the highest price on the open market whenever the collectibles are released. Each of the collectibles is generated algorithmically using computer code. While released for free, anyone can claim them with Ethereum gas fees.
Bored Ape Yacht Club
Bored Ape Yacht Club is an NFT platform with a collection of 10,000 profile pictures minted in non-fungible tokens on the Ethereum blockchain. The bored ape pictures act as avatars and tickets to online social clubs.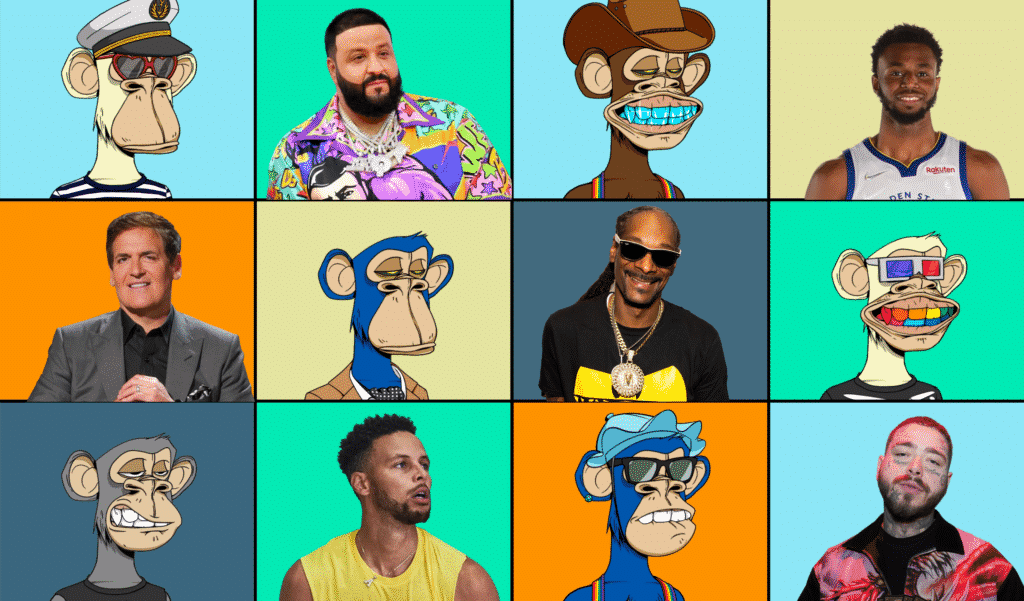 The Bored Ape Yacht Club has given rise to an entire society or social organization. Owning either coveted NFTs allows one to unlock entry into the clubs. For instance, one can unlock access to social clubs where celebrities like Eminem hang out.
In addition, owning either of the bored ape's chats also accords people in the network access to other NFT collectibles that can be resold for considerable amounts.
Playground
Playground is different from the other NFT community platforms as it operates as a next-generation social platform and is currently in invite-only beta. It is designed as a social playground whereby users can interact and experience different communities based on their passions and interests.
Once the platform launches to the public next year, it will offer a way for users to follow events and drops of their favorite creators across art, music, film, sports, comedy, etc. the platform will also offer content creators all the tools they need to address their community needs.
Monetization tools will also be on offer, according to content creators, an opportunity to nurture their community and, in return, monetize where necessary.
Final thoughts
Non-fungible tokens are increasingly transforming how people interact and use blockchain technology. It's no longer about creating collectibles with blockchain technology but instead creating a community whereby people come together, interact through music, art, etc., and in return generate value from their works.