Every modern resident of the USA knows that savings accounts are the best option if you want to accumulate a certain amount of money for future investments or purchases.
Thanks to a variety of savings accounts, you can count on profitable investments and the ability to manage your money in the future. Let's look at the best options for savings that are currently available. When it comes to personal savings, you need to take this issue very seriously. It is worth noting that, on average, you can get about 1.50-1.80% APY per year. As a rule, all savings accounts do not have a minimum deposit so that you can replenish your account for any amount.
You also need to understand that this format of savings is provided mainly without a monthly fee. That is, you can get a monthly replenishment without additional expenses. Unlike various investment accounts, you cannot lose your money and are protected by insurance funds. Of course, you will not get such a high-interest rate as in the case of investments with high risk. Nevertheless, it is a charge for reliability and stability.
Top 5 Best Online Savings Accounts
Online accounts are one of the most popular savings options at the moment. It helps you get a higher interest rate, manage money on your smartphone or tablet, and use wire transfers to withdraw funds. Now you do not need to contact the technical support service or withdraw cash through ATMs. You can manage your account at any time and withdraw any amounts. Since most people have direct access to the Internet, it is no longer a problem to control all their accounts.
Varo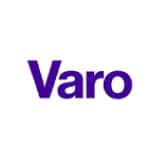 Varo is a mobile bank that offers savings programs or the ability to open multiple accounts with minimal deposits. There are no requirements for a monthly payment or a certain amount of money. You can use all the possibilities of the bank to receive an interest rate and increase your financial savings.
You can use automatic savings and track various transactions to save all the money in a savings account. The company has many exciting savings tools that help to earn additional income and accumulate a sufficient amount of money in your account.
No monthly fees;

No minimum deposit;

Minimum $0.01 to earn APY;

$0.01 to begin earning interest.
HSBC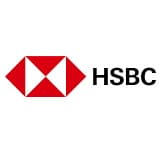 HSBC is another company that offers savings accounts online. You can also count on a favorable interest rate and just one dollar to open your account. Here you can save every month by calculating interest on each transaction.
This company has many branches throughout the country and has a convenient application where you can control your savings and all your banking operations. Use a secure account that I use two-factor authentication and control your mobile banking.
The 1.70% APY savings;

Fast ATM withdrawals;

No monthly fees;

Mobile banking features.
Ally Bank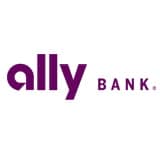 Ally Bank is a well-known bank that offers convenient Internet services with the ability to use progressive savings accounts. Here you can count on a high-interest rate, the absence of a minimum deposit, and the ability to open your account quickly. Synchronize your account with a debit card and use it to withdraw savings.
Here you can get a universal, reliable solution for savings and various transactions that will replenish your family budget. The company has a convenient service for all customers. Therefore, all reviews and inquiries are processed quickly.
Strong customer service;

Mobile app with check deposit;

A 1.50% daily APY;

Excellent customer service.
Discover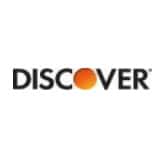 When it comes to a high interest for the year and the maximum increase from the initial deposit, then Discover is the best option. It is one of the most popular mobile banks that interact with owners and offer profitable savings accounts.
Here you can count on a quick transaction, the opportunity to communicate with representatives of the bank in online chat. Use your smartphone to track all accumulations. Here you will find the opportunity to increase your earning potential and control every dollar in the account.
The 1.40% APY;

Well-made mobile app;

No monthly fees;

Excellent tech support.
Synchrony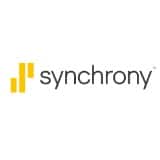 Synchrony is an innovative modern bank that offers convenient savings accounts with no minimum deposit. You can count on high APY and timely management of all your assets. Here you can access various activities and increase your income.
It is an option for high-yield savings accounts that will help you actively promote your savings and earn extra money. In general, you can count on comfortable technical support, two-factor authentication, and complete protection of your account from hacking.
1.50% APY;

Best interest-earning potential;

No monthly fees;

No minimum deposit.
The final words
So, whatever format of savings you choose, you must adhere to several aspects. Never trust an unknown company. You also need always to find out the best interest rates to get the maximum benefit. Use the services of trusted banks and financial institutions. Also, you still need to read the user agreement and before agreeing to the use of your money by third-party commercial organizations.
All this will help you get your savings and not lose money. Choose the most honest and profitable option on the market based on reviews, reviews, and a detailed analysis of each financial institution. Only this will help you maximize your benefits and reduce risks to a minimum.