Stock trading is an exciting and profitable tool for the financial life of any trader. Traders just need to be able to use your chance and find the best broker properly.
Access to the trading of exchange resources for ordinary people is possible only through an intermediary. It acts as a stockbroker – an organization that organizes the purchase and sale of securities, currency, raw materials, and other assets for a fee. The main task of a beginner is to study all aspects of brokers and choose the best option. Before traders give preference to one of the companies, they need to understand what the best stock broker is and how to choose such companies.
What is a good stock broker?
It is a company accredited on a certain exchange and licensed to work the US Financial Market Service or of another country representatives. The functions of an exchange broker include:
Fundraising from customers;

Providing information on quotes and the number of orders to buy and sell;

Reception and execution of trade applications;

Providing a loan for the purchase of securities;

Payment of money.
The broker is only responsible for the accuracy of the execution of customer orders, and not for losses incurred in case of incorrectly made trading decisions.
Rules for choosing the best stock broker
Before a person open an account with a broker, it need to study in detail information about the organization. A person should be interested in the following circumstances:
The reputation of the organization. Unscrupulous companies, citing technical problems, can cancel lucrative customer transactions or obstruct the withdrawal of money. Therefore, it is worth studying user reviews.

Reliability. The broker must have a license from a state body, be a member of an SRO. The company should have been operating in the market for more than a year.

Trading conditions. It is important to consider the size of the spread, the presence of a trading commission, the number of assets available for trading, the amount of leverage, etc. The speed of execution of orders, the lack of slippage.
Trading terminal is an important thing. It is necessary to consider how convenient it is, whether there are technical analysis tools. The speed and quality of technical support is a must. The experts should respond quickly. If trader chooses an illegal company, people can lose a deposit, even making the right trading decisions.
Top 5 Best Online Brokers for Stock Trading in 202

2
Fidelity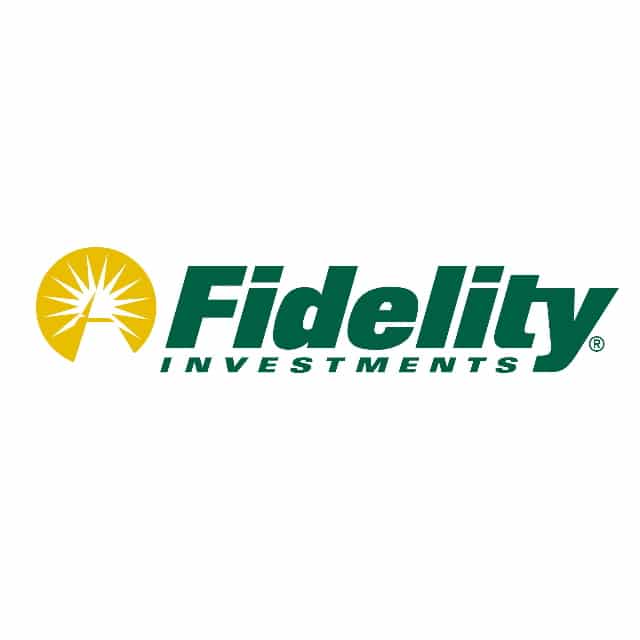 FIDELITY.COM
Fidelity is a popular company that often appears in the ratings of the best brokers. Here, every place can open a large number of assets, use various accounts and educational resources. All users can trade stocks and ETF to increase their portfolio. Traders have the possibility of independent management of accounts and delegation of the account. Many transactions can be organized thanks to phone dialogue or manual mode. The platform also has an automatic purchase of shares and other assets.
A handy calculator will help to plan financial investments in the future. The company is developing its mobile segment and working on a convenient mobile application. Each user can get quick access to the platform with the ability to diversify risks and draw up their own investment portfolio. Thanks to the availability of knowledge in a convenient strategy and quick implementation, beginners can get highly profitable investment tools.
Pros:
In-depth education and vast database;

No minimum account;

Low-fee mutual funds;

Many savings accounts.
Charles Schwab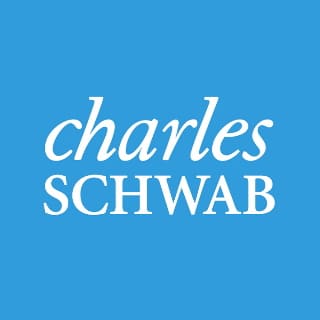 SCHWAB.COM
Charles Schwab is another example of a good online broker that includes low account maintenance rates and offers free consultant robots. Beginners can use basic strategies for investing money and buying ETF. There is no commission for using most services, and a reliable investment helps to diversify risks in the foreign exchange market. Investment portfolios are located in one account, and each user can manage them as they wish.
Here people can check the account and control any activity using personal account. The absence of trading commissions makes this company one of the most attractive in the market. The company I am developing a digital department to provide users with access not only to classic shares on the stock exchange but their cryptocurrencies. Many modern assets are suitable for young investors and tractors who want to change their occupation.
Pros:
No recurring fees for Robo advisors;

Low-fee accounts;

Easy-to-use online investments

No ATM checking account fees.
Webull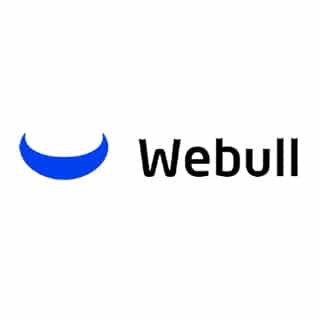 WEBULL.COM
Webull is a modern online platform for traders that allow trading stocks and options with high returns. There are many financial asset tools to create own portfolios with low commissions. A unique online platform and a special mobile application allow any trader to control financial activity on the accounts. Here are various investment options the ability to control all new products you are using secure accounts. The company devotes a lot of time to hardware encryption and creates a reliable trading tool that is very difficult to hack.
The company has a demo account that allows beginners to track the various possibilities of a tool for trading. Without risk, lose real money. It is an excellent option for starting, which allows people to track various nuances of trading strategies and reduce the risk of losing a deposit at the starting position. The company also develops an information department that regularly informs newbies about various functions and possibilities. It helps traders with a minimum deposit get more opportunities at the start.
Pros:
No fees for regular activity;

No recurring fees;

Active trading tools and charting;

It simulates trading with no-risk.
TD Ameritrade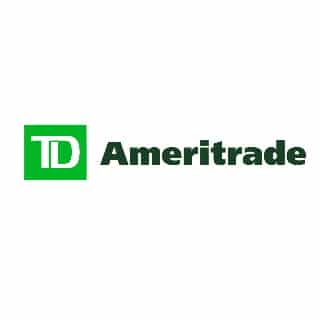 TDAMERITRADE.COM
TD Ameritrade is a popular broker who is among the most famous in America and abroad. It created by professional Wall Street traders and included the ability to trade online with advanced charts and streaming data. Minimum delay and the ability to track current financial events allow many beginners and experienced traders to gain an advantage and trade with a minimum delay.
There are many options for investing and creating own portfolio. Currently, the company focuses on the online segment and offers support for many assets. There is a large educational dataset that allows beginners to understand trading tools better and enter the stock market with minimal losses. At the moment, the company has more than 100 assets and the ability to supplement the investment portfolio with various diversification tools.
Each user can count on their support and the ability to clarify various details during maintenance. Thanks to the adaptive design and the presence of convenient interfaces, each trader can track the current status of his account and withdraw funds at maximum risk.
Pros:
No minimum account;

No-risk trading simulation;

Trading tools and charting;

No recurring fees.
SoFi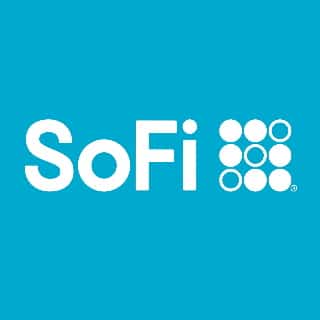 SoFi is a popular online broker allowing beginners to enter the Stock Trading and ETFs actively. Despite a small restriction in terms of affordable investment plans, there are plenty of convenient assets to make money. A low investment threshold allows anyone to start their journey in the financial industry and plan various activities in the future. Here people can track own account balance for free, control transactions, and gain access to banking and investment products.
The company provides its services to a wide number of users with the ability to invest, recapitalize, and other financial activities. Here you can buy ETF for a dollar if the user wants to test the service. The company is constantly working to reduce the delay in opening transactions and allows traders to protect two-factor authentication account. General security measures aimed at comfortable trading and providing beginners with safe entry into the stock market.
Pros:
Only $1 account minimum

No recurring fees:

Fast stock and ETF trading platform;

User free managed portfolios.
Final words & tips
Most people believe that stock trading is just a process, and it's enough to choose any beam for successful money-making. Unfortunately, this is far from the case. Beginners have to find a platform that provides many educational articles, videos, and other materials. It will reduce the time of adaptation and learn various trade secrets. It is worth noting that most brokers have demo accounts that allow people to check the performance of various strategies and learn more about the nuances of the stock market.
It is also necessary to find the best option with the lowest financial costs for the service. As a rule, brokers earn on various transactions, services for users, and the provision of managers. All these functions must be investigated initially and identify their appropriateness. Only this will help to enter the most secure and profitable trade.
Every trader and investor must understand all the possible risks that accompany trading in the financial markets. Stock Trading is a promising area that is accessible to beginners who want to learn, is ready to progress. Choosing the most profitable option among brokers, a novice trader can increase his capital and get closer to his goals.