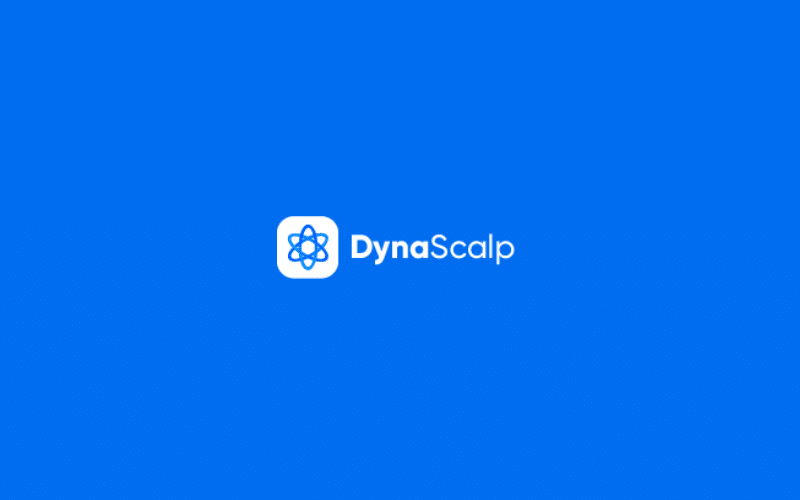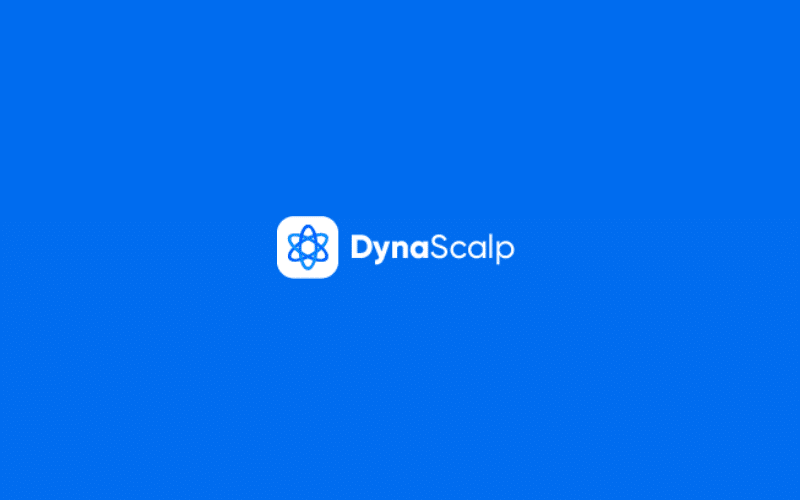 DynaScalp is a FX trading robot that promises to deliver triple digit gains for users. According to the vendor, the EA has managed to generate more than 500% in profits in its live trading account. However, traders should be aware that we cannot solely rely on profits generated to make investment decisions. We also have to assess other metrics like levels of risks, long-term returns, lots etc. So, we invite you to read this review to learn more about this system.
Is investing in DynaScalp a good decision?
DynaScalp initially comes across as a scam. Our analysis of the EA has confirmed our suspicions. We have evaluated its features, vendor, pricing, backtest data, trading results and customer feedback and found that it is overpriced and generates low returns. Furthermore, the vendor's transparency is seriously wanting. These findings have led us to conclude that investing in this robot will be a huge mistake.
Company profile
The system was developed by an individual called Chris Bernell. He is part of the LeapFX Group that focuses on creating automated trading systems and providing other FX trading services. He says that he was once an institutional trader. This is all we know about him. There is no data indicating how long he has been trading, his qualifications and achievements or even contact info. He just expects us to take him for his word. It would be foolish of us to do so.
Main features
DynaScalp is an automated FOREX robot. This means that it eliminates the need for traders to trade manually. Therefore, it searches for trading opportunities and executes them. You do not need to have any experience to use this EA. It comes with the following features:
Trades with many currency pairs
No grid and no martingale strategies are used
News filters
All trades are closed on the same day
Trades are also closed before weekends
Implements stop losses
Is fully automated
Friendly to new traders
The robot combines the night scalping strategy with the asset weight management system. In essence, it scans many instruments on a continuous basis as it tries to look for trading opportunities. The weight management system mainly opens more trades for profitable pairs and reduces trades for losing instruments. This serves to prevent long negative periods that characterize some night scalping approaches.
Price
DynaScalp is available for a one-time investment of $397 for life or you can pay $247 annually. Both options come with settings, free updates, customer support, recommendations and a 30-day money-back guarantee. These prices are expensive and may be out of reach of many traders. Therefore, it is not worth the money as there are cheaper options out there.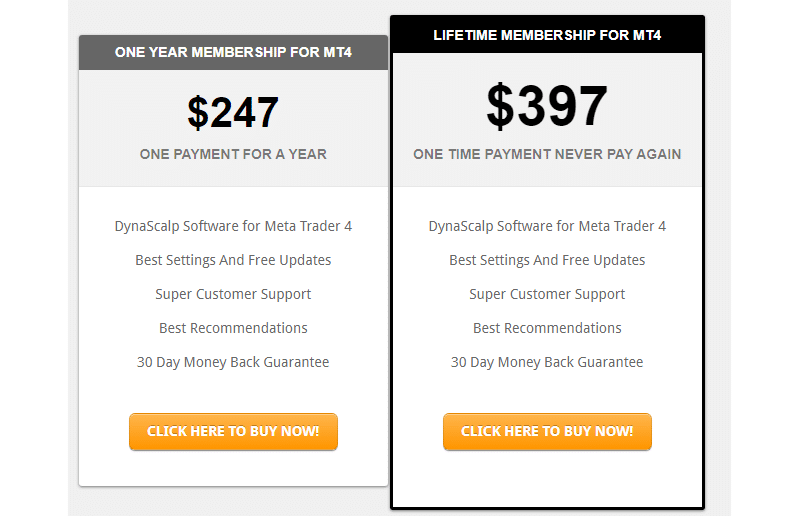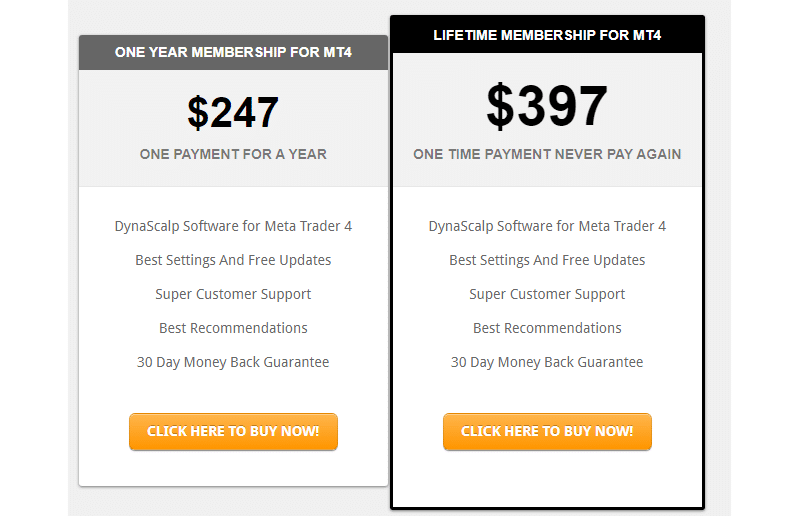 Trading results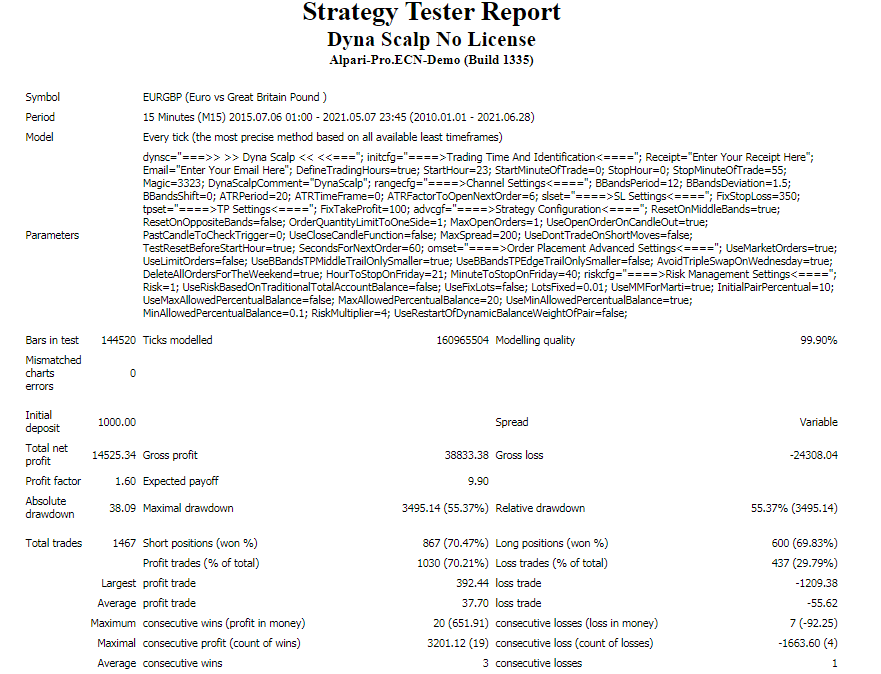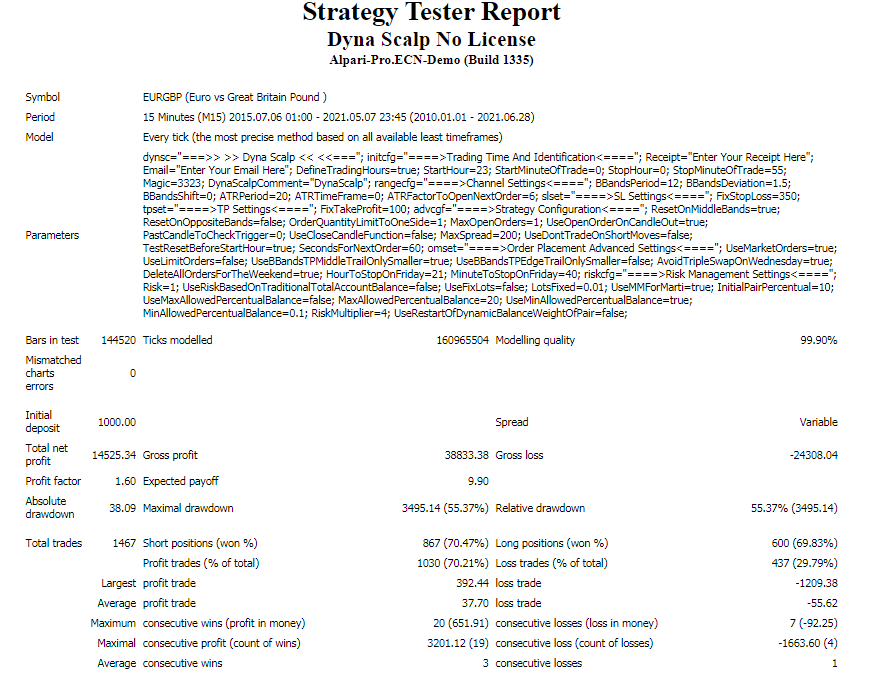 The account worked with the EURGBP currency pair on the 15 minute time frame from July 2015 to May 2021. It was deposited at $1,000 and a total net profit of $14,525.34 was made. The profit factor which was 1.60 was average. This meant that the return on investment was small. The drawdown of 55.37% was scary. This shows that the EA applied a very risky trading approach.
The number of trades that was carried out during this time was 1467. The win rates for short positions were 70.47% and 69.83% for long ones. These results were average and not that impressive.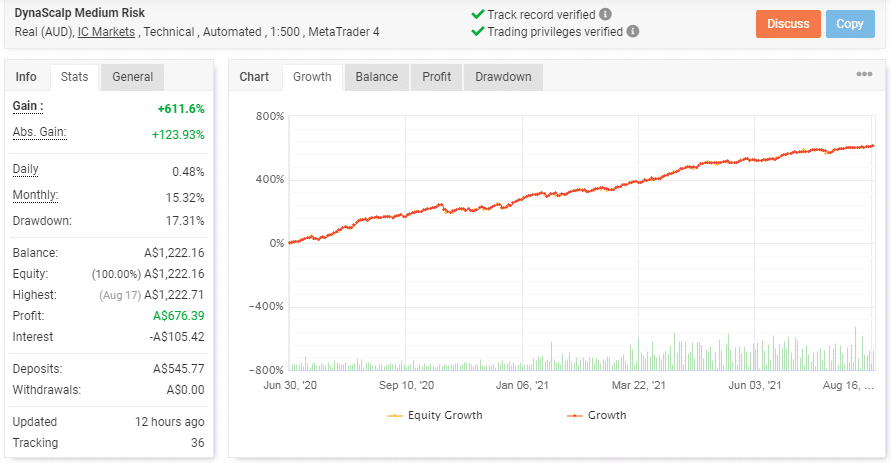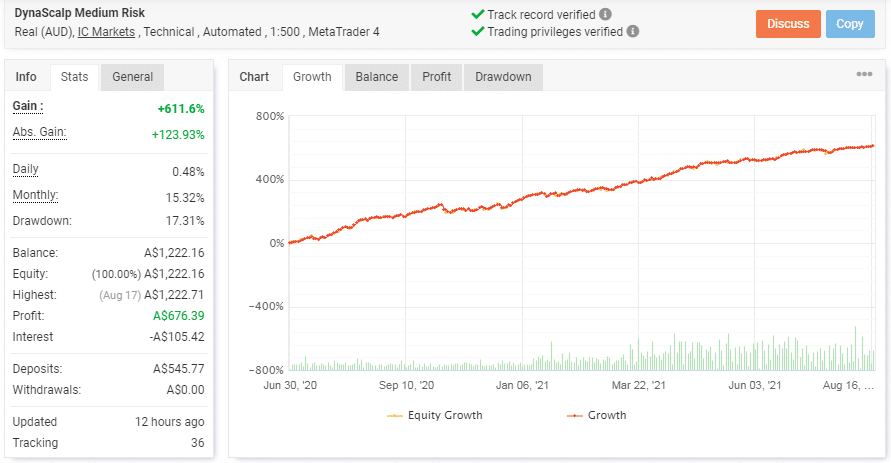 The results are from a real AUD account operating under IC Markets. It started operating in June 2020, and till now, it has made a profit of A$676.39 from a deposit of A$545.77. The gain is 611.6%. Nonetheless, the drawdown of 17.31% poses substantial risks to these gains. If it increases, then the profits and capital can be exhausted easily. The system makes daily and monthly profits at rates of 0.48% and 15.32% respectively.


The EA made 3220 trades with 60.54 lots. The win rates of 69% for longs and 74% for shorts were also average just like the ones we have seen in the backtest report. The profit factor is 1.70 and also highlights the low returns generated. The pips are 5022.2. The average win is 3.85 pips when the average loss is -4.35 pips.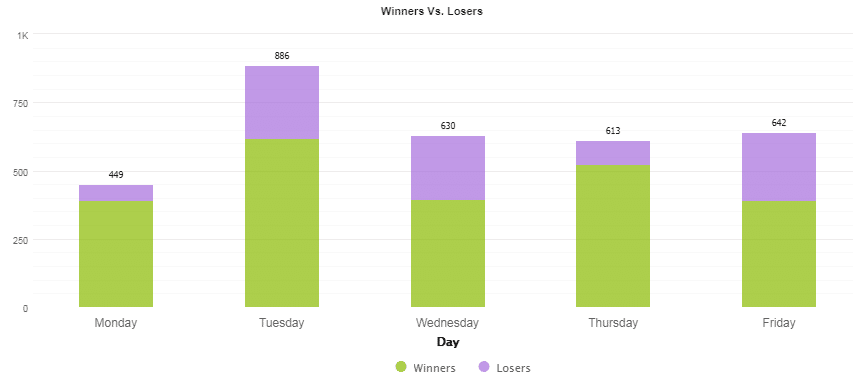 Most trades were conducted on Tuesday-886 trades.


The account's risk of ruin is low.


Between January and April, the system made significant profits that reached up to 20%. However, since May, it has been making profits of less than 10%.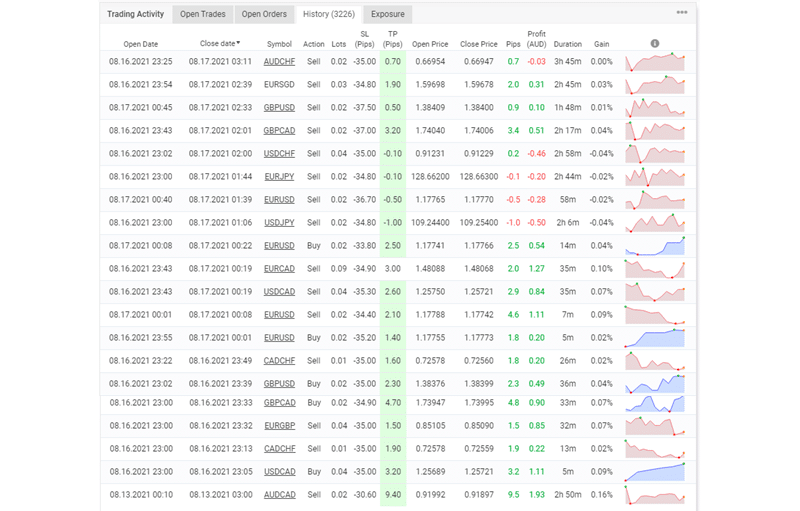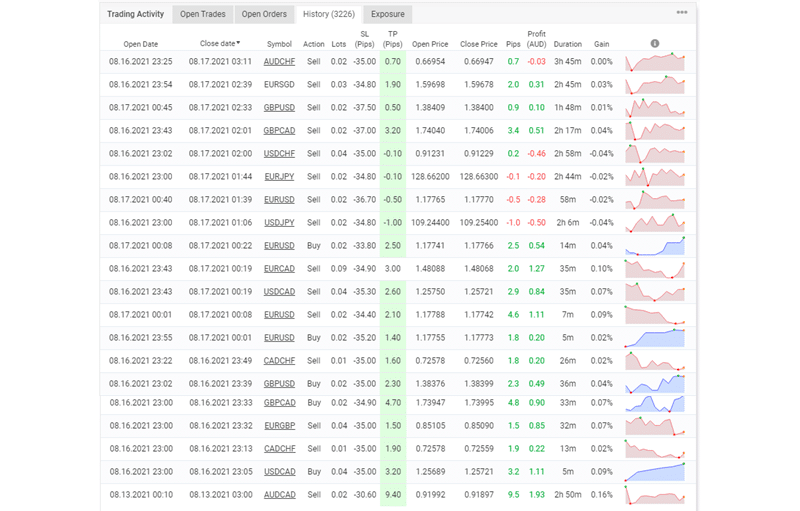 We can see that the EA used trailing stop losses and take profits. It particularly utilized high stop losses of 30 pips and above. It used the night scalping strategy opening and closing trades late at night. The time frames were short.
Customer reviews
DynaScalp does not have any user testimonials. We searched several FX review sites like Trustpilot, Quora and Forex Peace Army for people's feedback but could not find any. It seems that this system is not popular with traders.
Summing up
This robot is far from being a profitable tool and you should not buy it. It is sold at very high prices and yet generates very small and insignificant earnings. There is also a high possibility of suffering losses if the market takes unexpected turns. Moreover, the vendor's lack of transparency cannot be ignored. There is something that he is hiding about his expertise. So, we cannot trust him to help traders succeed in the FX market.
Make an informed decision
Check out the selection of the most efficient forex robots
here