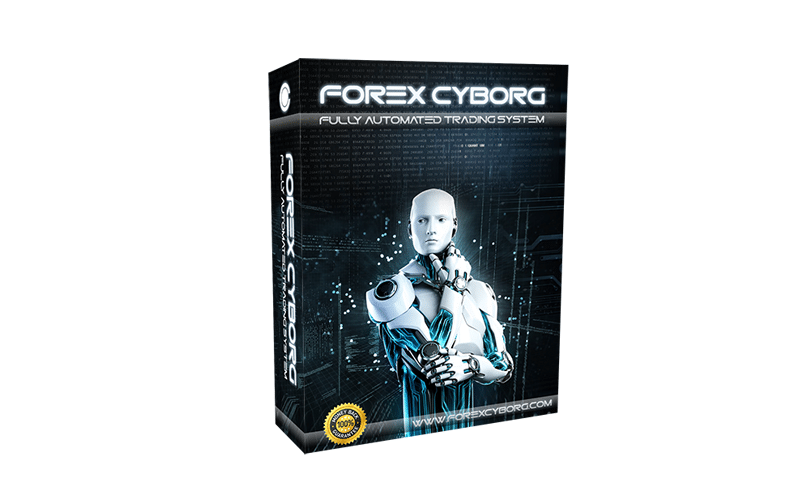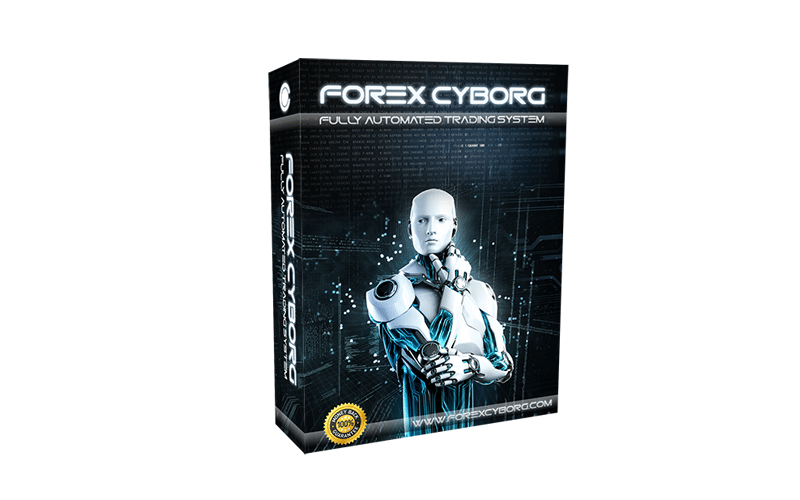 Forex Cyborg is purported to be a very complicated and innovative system that trades on 20 different currency pairs on 15-minute charts. The devs intimate that they put in a lot of work in creating the tool hence making it one of the best robots commercially available. It is specially designed for professional traders who comprehend that Forex trading is a business. 
Is investing in Forex Cyborg a good decision?
We have learned that the EA doesn't expose a trader's account to much risk, given that it produces a low drawdown in the live market.
Company profile
The vendor behind Forex Cyborg is anonymous. With no info about the company or developers, it becomes hard for us to determine their backgrounds and competencies.
Main features
You will find the features of the robot below:
It trades 18 currency pairs including CADCHF, CHFJPY, EURAUD, EURCAD, EURCHF, EURGBP, EURJPY, EURUSD, GBPAUD, GBPCAD, and more.
The EA runs on the MT4 terminal with any MT4 broker.
Lifetime updates are offered.
It allows you to adjust the lot size or risk/trade based on your preferences.
It comes with free setup on your VPS in case you possess one or through Team Viewer if necessary.
It includes a money management system to help you manage risks.
The system mainly conducts trades between 17:00-23:30 GMT depending on your selected currency pair.
No minimum trading account size or leverage is needed.
Forex Cyborg applies a technical analysis while searching for trades. This helps it to attain a remarkable win rate during backtesting and dynamically adjust to the conditions of the market. The devs assure us that dangerous trading approaches like the grid, martingale, hedging, and arbitrage aren't applied.
Price
The Gold and Premium packs for this robot cost €499.99 and €599.99, respectively. The packs include unlimited demo accounts, dedicated lifetime support, and free updates. The gold plan allows you to trade on 1 real account, while you can use the other one to activate 3 real accounts.
Trading results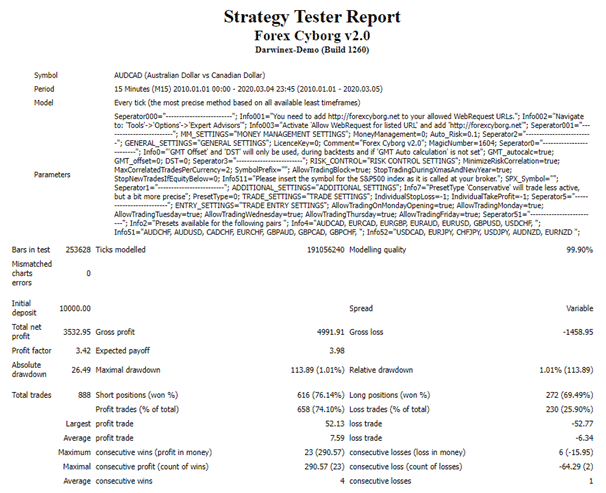 This is a strategy tester report for the AUDUSD currency pair. The test occurred from January 2010 to March 2020, and all the 888 recorded trades were completed on the M15 chart. A total net profit of $3532.95 was attained as a result. The average profit trade was $7.59, whilst the average loss trade was -$6.34. Clearly, the robot had a better chance of winning a trade rather than losing it. The drawdown (1.01%) was pleasantly low, a sign that the EA avoided risky trading activities.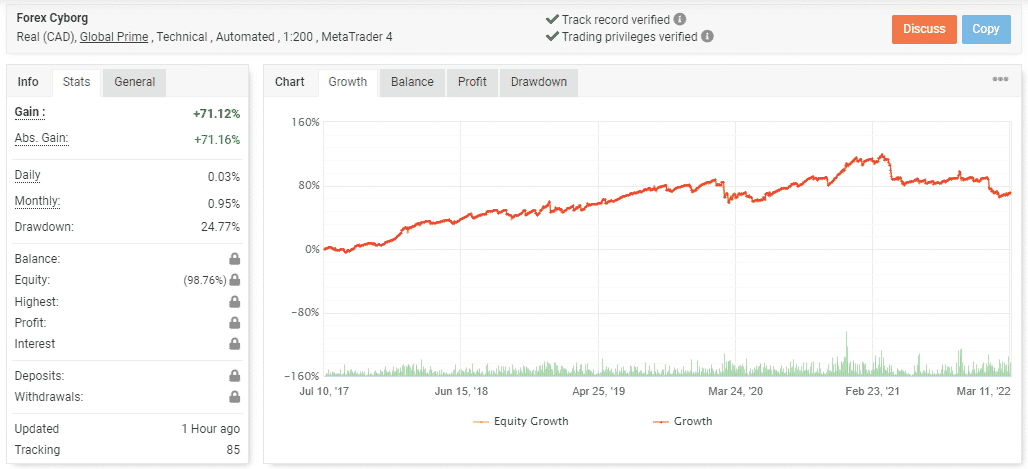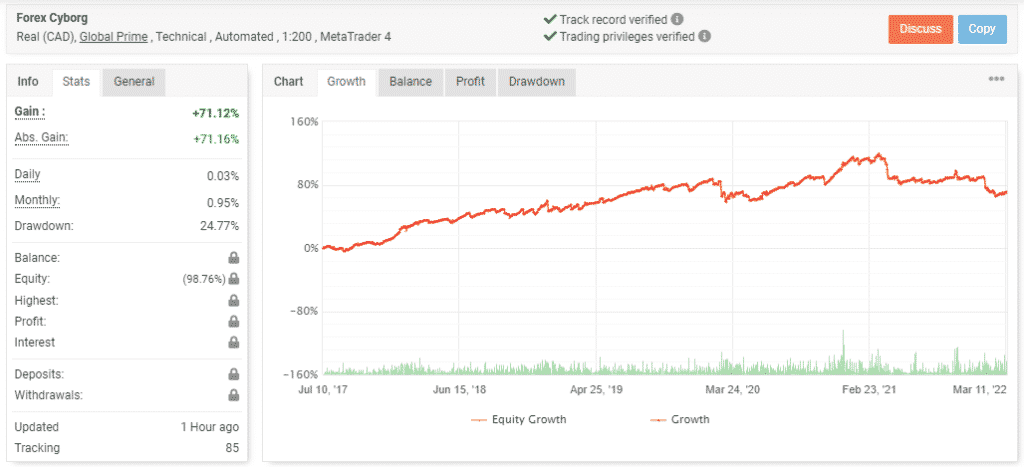 The above account was opened almost 5 years ago, and so far, it has grown by 71.12% after the EA has completed 3491 trades on it. The generated drawdown (24.77%) is low and within tolerable levels. On average, the system makes daily and monthly profits of 0.03% and 0.95%, respectively.

For now, we have an average trade length of 10h 4m and 114.97 traded lots. The success rates for long positions are 72%, while the win rates for short positions are 73%. There's a profit factor of 1.13, and a total of 6402 pips won.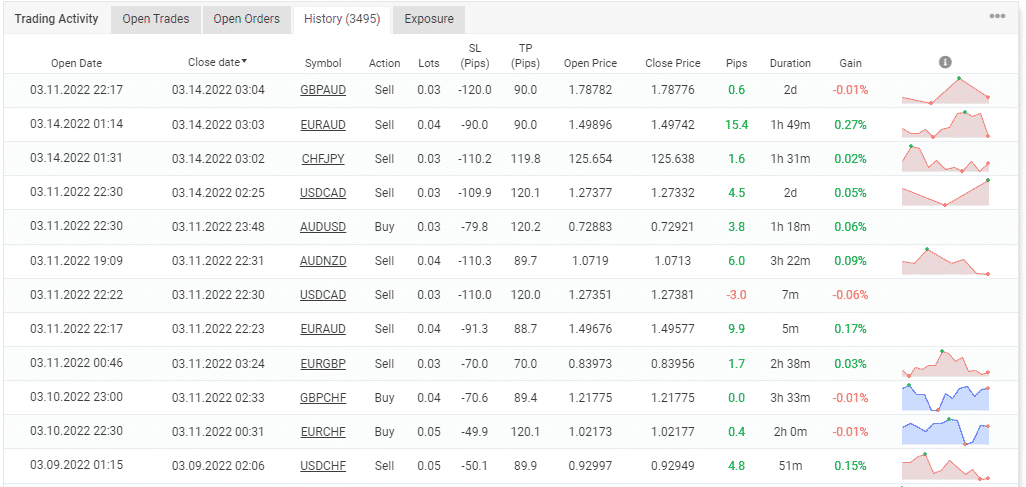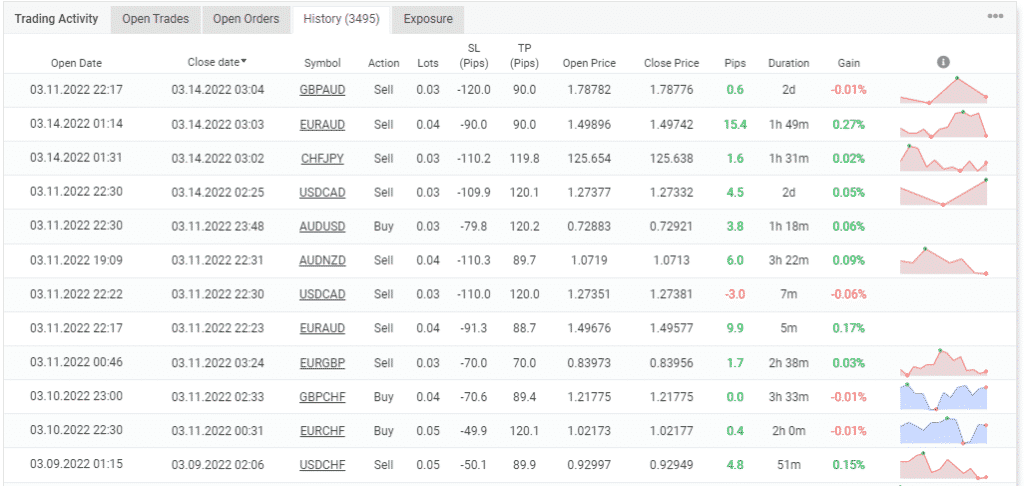 The system has made several profits for this account while working with varying lot sizes. High TP and SP levels are set on each order.

Trades are conducted at night, majorly between 9 p.m. and 12 a.m.
Customer reviews
There's one user review for this robot on FPA, and so far, it has received a 5-star rating. The client says he likes the EA because it has brought him more than 250% profits after 3 years of trading.

Summing up
Forex Cyborg works with multiple currency pairs and offers free updates for users. A money management system is also available to help you keep your trading risks at a minimum. It is no wonder that the EA has succeeded in keeping unnecessary losses at bay hence the low drawdown.