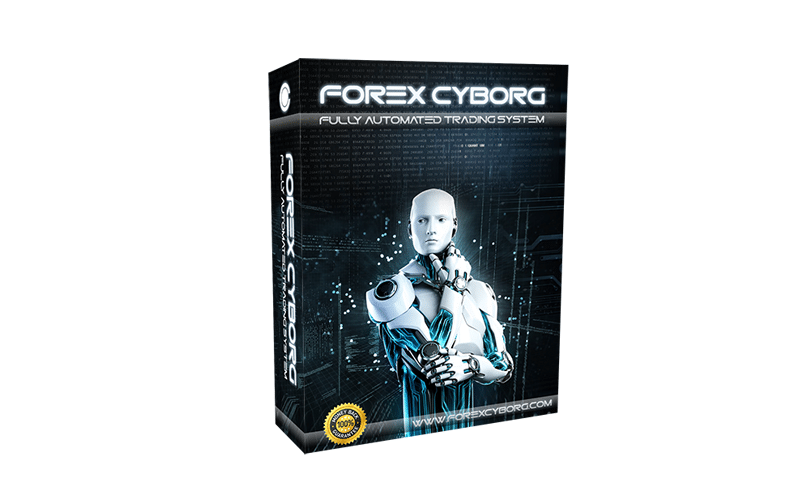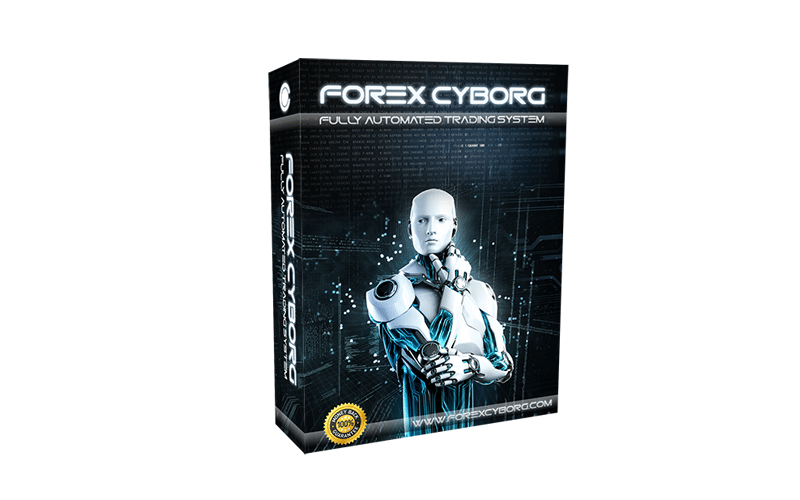 Forex Cyborg is an MT4 EA that trades from 17:00-23:30 GMT depending on the selected currency pair. It is also portrayed as the most innovative multi-currency Forex trading robots on the market for professional traders. We take a closer look at the robot in this review to determine if it is worth your investment.
Is investing in Forex Cyborg a good decision?
A number of aspects that pertain to the robot have been assessed. In particular, we have researched its vendor, features, modus operandi, trading approach, pricing, present and past performance, and customer feedback. Our findings have led us to conclude that the system is not worth trying. Join us in our review to discover why.
Company profile
The creators of this robot are undisclosed. The identity of the company and its team of developers are withheld. We do not understand why the vendor does not place much importance on this data.
Main features
Forex Cyborg is an expert advisor that enables the trader to instigate and perform trades automatically. It is also characterized by the following:
Supports 18 currency pairs
Fully automated
Prefers working on 15-minute charts
Built in money management
No minimum trading account size or leverage is needed
The vendor barely says anything useful that can help us fully understand the bot's trading logic. They just state that it incorporates a technical analysis to ensure traders get impressive win rates. The developers also assert that there is no martingale, no hedging & no arbitrage. However, this info means little to us. All we want to know is what approach the EA applies.
Price
This robot is expensive. The Gold package costs €499.99 and includes 1 real license. The other plan (Premium) is €599.99 and comes with 3 licenses. You will also receive setup instructions, lifetime support, free updates, and a 30-day money-back guarantee when you buy any package.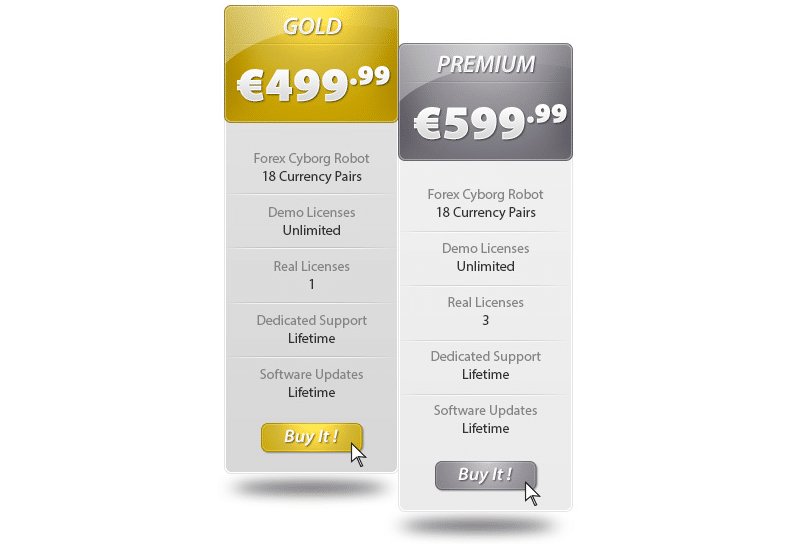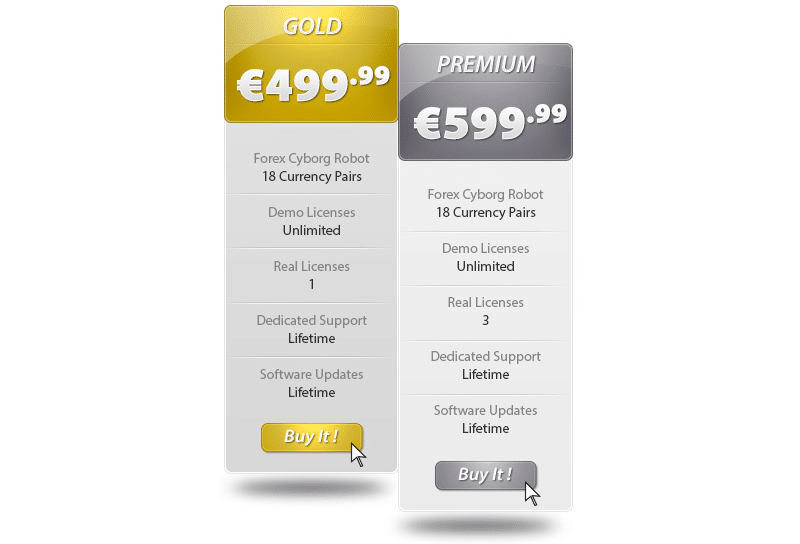 Trading results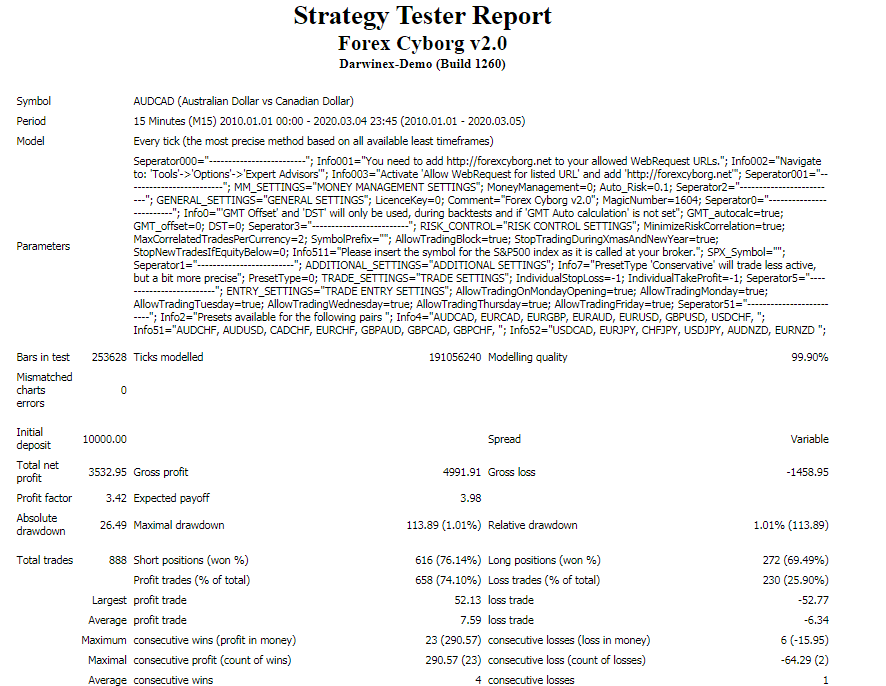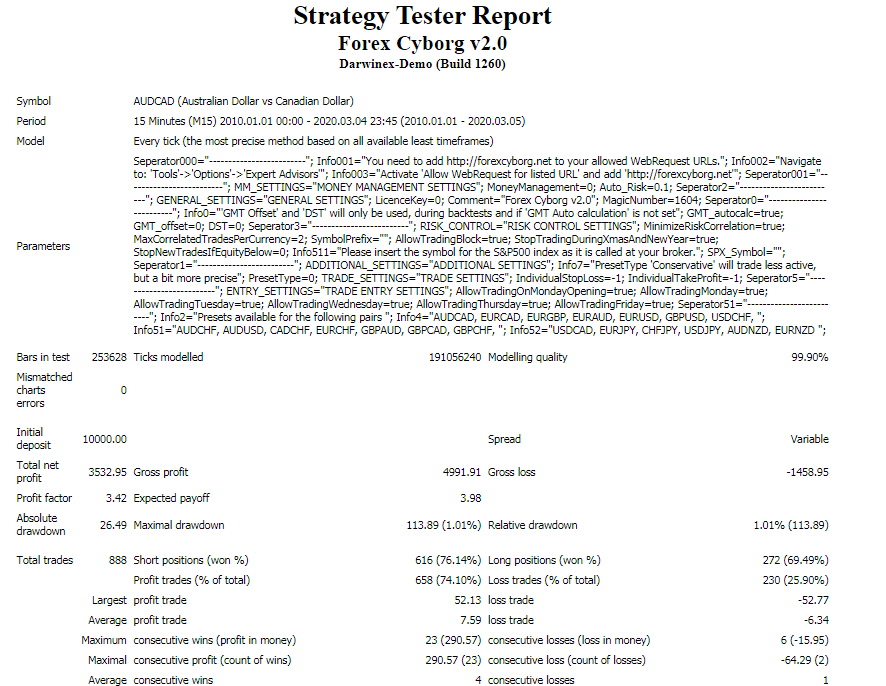 When the EA began its operation in January 2010, the account had a deposit of $10,000. By March 2020, a total net profit of $3,532.92 had been made. This is such a small return given that it traded for 10 years. On average, it made $353.2/year. The profit factor was 3.42.
All this time, the robot also performed 888 trades. It won 76.14% short trades. The win rates for long positions were poorer (69.49%). The maximum drawdown was 1.01% and not risky. The average profit trade was $7.59. On the other hand, the average loss trade value was -$6.34.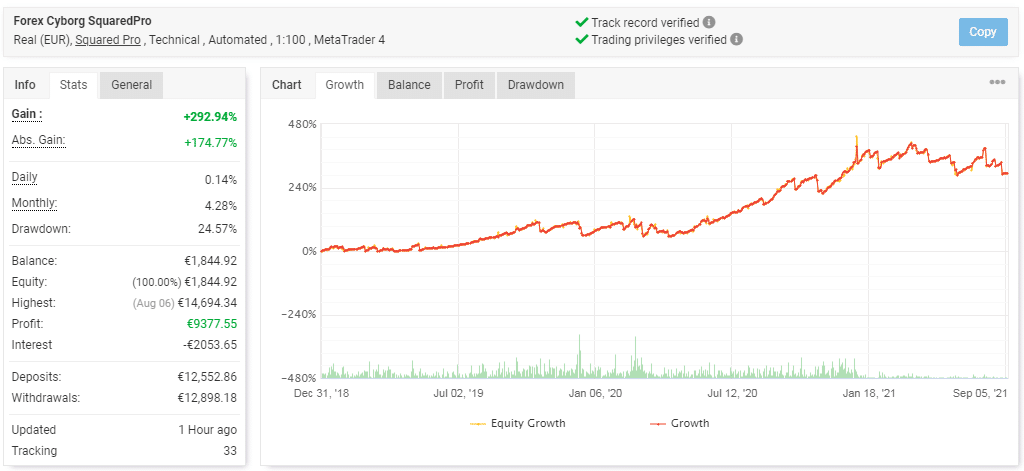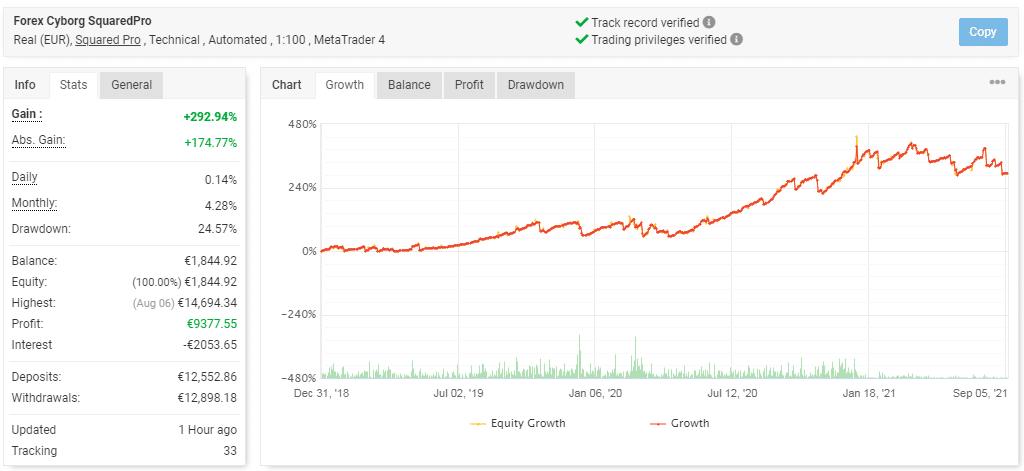 This account is verified by Myfxbook.com and it is under Squared Pro brokerage. Since December 2018 to now, the gain made is 292.94%. The monthly profit (4.28%) is small while the drawdown rate is high (24.57%). These results demonstrate that the approach being used is unprofitable. 
The deposit placed was €12,552.86 and the amount withdrawn is €12,898.18. So, the amount left (€ 1,844.92) is low.


It is reported that the robot has conducted thousands of trades in the live market, i.e., 2196. The performance of the long and short positions which are 72% and 71% respectively are disappointing. The profit factor —1.26 is not that remarkable either.
The EA is losing more trades as evidenced by an average loss of -14.77 pips which is higher than the average win which is 8.67 pips.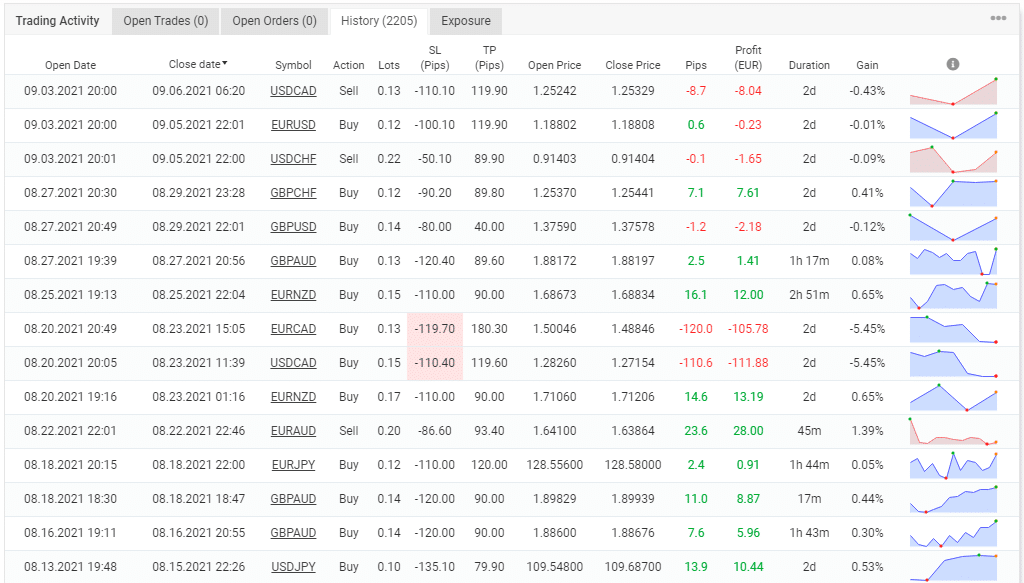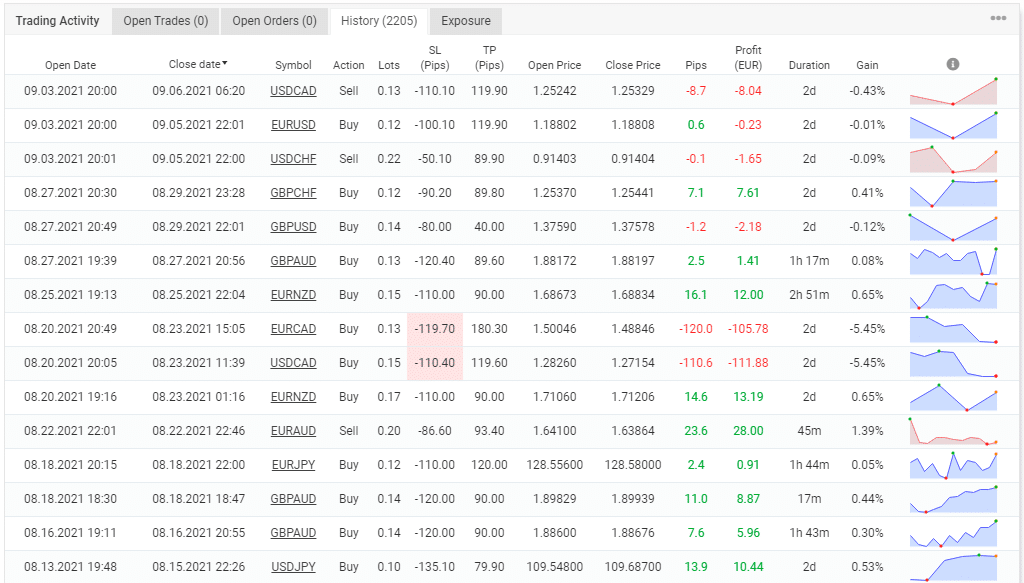 The levels of trailing stop losses and take profits were dynamic and were large. Lot sizes were also big and varied. In general, the system won small trades between 0.6 to 23.6 pips. There were a few large losses such as -120 pips and -110.6 pips.
Customer reviews
The vendor has included several customer testimonials on their official website and all are positive. Nevertheless, they are unreliable since their authenticity cannot be verified.
Surprisingly, only one trader has given his opinion about the performance of the robot on FPA. He reports that he likes this trading tool since it has brought him decent profits and strong drawdowns.
However, we need proof from more customers that the system is effective. For now, the live trading results have shown us that the EA is not generating profitable results and is associated with lots of trading risks.


Summing up
Traders should not try to invest in Forex Cyborg. The system will not quench your desire to earn big in Forex. It has a low profitability rate and tends to make large losses that have, in turn, contributed to a high drawdown. And since the vendor is anonymous, it is hard to believe that they know their way around the Forex market.
Make an informed decision
Check out the selection of the most efficient forex robots
here