Cryptocurrency is the future of the financial industry. Proper investing in digital money today will help the trader to become rich tomorrow.
Cryptocurrency trading platforms are services that provide access to digital money trading. Here people can use classical methods to create a trading portfolio and increase capital. First of all, you need to decide which digital assets you will work with. Popular coins such as ETH, ETC, XRP are traded on most exchanges, and young projects no more than two or three or, generally, on one service, and then the choice is already obvious. First of all, pay attention to such aspects:
The price of the cryptocurrency you are interested in on a particular trading platform. Most coins change to Bitcoin, less often to Ethereum, Lightcoin, or other alt. The exchange cost is expressed in dollars, and on different exchanges, it may be slightly different.

The best exchange option. Look at both the price and the filling of trading glasses and the candlestick chart. With good liquidity, the sales schedule will be more or less smooth without huge spikes. However, with little-known cryptocurrencies, this is not often seen.

The fee also matters. You pay for the purchase and sale transaction and for the withdrawal of cryptocurrency from the trading platform.

The minimum threshold for replenishment and withdrawal is also an important criterion for most users.
The vast majority of reputable crypto exchanges strongly recommend that the client confirm their identity. Many sites limit the maximum withdrawal amount for 24 hours for users who have not passed the verification or simply refuse to service and or freeze the withdrawal of funds. If traders wish to work anonymously, carefully study the client agreement.
On some exchanges, people can buy or sell coins only at the current price. Other platforms make it possible to create stop-limit and other types of orders, the price in which the user himself indicates.
Top 10 Best Cryptocurrency Trading Platforms
Bitstamp
Bitstamp is a crypto platform launched in 2011. Today, it is available in 100 nations and has offices in Slovenia, Singapore, Luxembourg, the USA, and the UK. It has a customer base of over 4 million and has a support team that offers its services via email and phone on a 24/7 basis. Bitstamp has a responsive user interface, and you can complete deposits instantly. Also, you can withdraw funds directly to your bank account.
This is one of the most secure platforms which stores the majority of the assets offline. The private data of the users are encrypted and you can also use transaction confirmations and whitelisting. Pro traders will appreciate the advanced desktop interface that offers live market insights, a wide range of powerful analytical tools, and multiple order types for executing your strategy. 
Pros:
Low trading fees 
Easy to use for beginners
Long track record
Instant purchases via debit and credit cards
OKX
Based in Seychelles, OKX is one of the largest crypto spot and derivatives exchanges. Here, you can convert more than 30 local currencies into crypto coins like USDT, ETH, BTC, and others. You can complete the conversion process in a few minutes using a credit card or other payment modes. Apart from spot trading, OKX also lets you do margin and futures trading. It also has a trading bot with multiple advanced strategies like Spot grid, Arbitrage, Iceberg, and TWAP.
It is easy to register on the website and it has a beginner's guide that lets novice traders get started with crypto trading. This platform also lets you farm DeFi tokens and support the DeFi projects of your choice by staking OKB, the native token of the OKX ecosystem. There is a loyalty program for this platform where you can earn Bitcoin for using the mobile app.
Pros:
Lot of fiat currencies supported
Educational tools
Large collection of crypto pairs
Quick tech support
Nexo
Nexo is located in Zug, Switzerland. It was founded in 2017 and it promises its users a 17% annual interest, paid out daily. On this platform, you can instantly borrow 38 cryptocurrencies available as collateral. It is insured for up to $375 million by bakkt, Ledger, and BitGo. Additionally, it has great ratings on Trustpilot and its assets have been audited by Armanino. 
Nexo lets you collateralize your crypto and instantly borrow with 0% APR interest. You can borrow a minimum of $50 and a maximum of $2 million. Requests are approved automatically and no credit checks are needed. This platform boasts military-grade security and is ISO 27001:2013 certified. The mobile app has all the features of the desktop platform and you can download it for free on Android and Apple devices.
Pros:
High interest in crypto
High-end safety features
Audited assets
Insured by multiple companies
FTX
FTX is a crypto platform based in the Bahamas that lets you access more than 100 spot markets and over 250 perpetual and quarterly futures markets. It lets you earn rewards by staking digital assets. Those who stake FTT tokens receive increased referral rebate rates, bonus votes, free withdrawals, maker fees, IEO tickets, and increased airdrop rewards.
This is one of the few places where you can find leveraged tokens. These are ERC20 tokens that give you leveraged exposure to the crypto markets. There are prediction markets based on real-world events. FTX has its own payment processor known as FTX Pay, which allows you to receive payments quickly and securely. One of the best things about this platform is that it donates 1% of all its fees to charities.
Pros:
More than 275 cryptocurrencies 
Wide range of accessible markets
Additional incentives for staking tokens
Fast and secure payment processor
Binance
Binance is one of the largest cryptocurrency exchanges in the world. It offers users a large selection of cryptocurrency pairs, an excellent security system, as well as the speed of transactions. The exchange was established in 2017. Despite its youth, it is extremely popular: trades are held for several billion dollars daily.
Initially, the resource did not work with fiat funds at all. Later, taking into account the numerous wishes of customers, the adjacent Binance Jersey platform was opened to exchange cryptocurrencies for traditional currency. The daily turnover of the Binance crypto exchange is, on average, one billion US dollars, and in the peak of trading, it reached four billion. The platform has:
Convenient multilingual interface;

A large number of trading pairs;

Additional tools for comfortable trading;

The ability to convert digital money on the platform.

Low commissions compared to competitors – only 0.1%.
Coinbase
Coinbase is located in San Francisco and is not only a stock exchange but also a crypto wallet at the same time. It attracts major players and has been repeatedly celebrated by The New-York Times and Bloomberg. In addition to online support, they recently introduced a telephone hotline for those who need advice on verification, increase limits, or have suspected account hacking.
There is an exchange with three leading coins: bitcoin, ether, and lightcoin. There is a referral system, a mobile version of a purse, deposit insurance. The platform provides a high level of reliability and allows the center to lease accounts to protect against strangers. Each investor can choose the one suitable for making money.
A large number of digital assets;

Convenient trading platform with time intervals;

Tools for technical analysis;

Quick account verification.
Ternion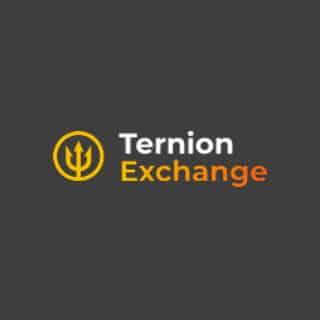 Ternion is a cryptocurrency exchange founded in 2018. Here traders can make transactions with both cryptocurrency and fiat. Low commissions for takers, as well as payments to makers, make it quite attractive in the existing competitive space. Ternion provides the opportunity for exchange and margin trading.
Today Ternion offers not only the purchase and sale of cryptocurrencies, but also fiat transactions (EUR and USD), which are regulated by the Estonian supervisory authorities. All digital assets or trading on Ternion is securely stored in a cold wallet. It ensures the high security of traders cryptocurrency and the absence of an account hack.
The platform is compatible with MetaTrader5;

Low withdrawal fees;

More than 80 graphic indicators and 21-time ranges;

Exchange and margin trading is conducted in a single pool of liquidity.
Huobi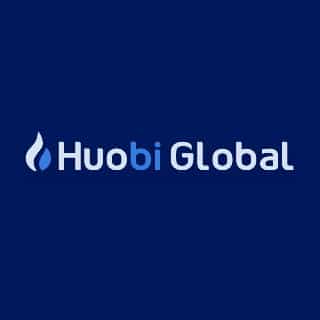 Huobi Group is one of the world's leading cryptocurrency trading platforms. The history of the company began in 2013. The Huobi team provides world-class safe, professional, and reliable services to its customers around the world. Huobi Group has offices in Singapore (headquarters), USA, Japan, Korea, Hong Kong, and is distributed in more than 130 countries around the world.
Huobi Global, reporting to the Huobi Group, is the world's leading digital asset. Huobi Global is dedicated to exploring investment opportunities. The project currently provides a trading and investment service for more than 100 digital assets.
Fiat Trading Opportunity;

Blockchain and cryptocurrency valuation system;

There is an opportunity to conduct margin trading;

Multi-rank security system.
Bit-z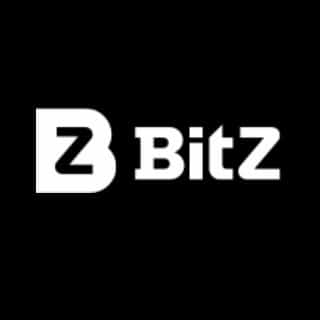 The Bit-Z platform, founded in 2016 in Hong Kong, is one of the most popular digital asset exchange trading platforms. Bit-Z has subsidiaries in 10 countries and regions, including Singapore, Japan, and South Korea. It has multi-tier security architecture with multiple clusters and secure links at the banking level. The platform has a strategic partnership with Knownsec, an international high-risk management team.
A high-speed engine can carry transactions up to 50,000 per second. The Bit-Z exchange is quite popular due to the large daily trading volume. She also has a good security system – everything is clear with this aspect: 2fa, email password, SMS password, trade password, anti-phishing password.
A large number of trading assets;

Multi-level account protection system;

Minimum commission of 0.1%

There are a mobile application and OTC.
Is it easy to use crypto trading platforms?
Working with trading platforms is easy. The process register process is familiar and, therefore, will not cause difficulties. Top up a stock account. It is necessary for upcoming finance activities. Typically, crypto-money is introduced without surcharges, unlike fiduciary ones, but not necessarily.
Moreover, everyone has their own interest rate, ranging from 1% to 8%. The chosen input path also plays a role, and therefore the size of the commission can increase due to payment systems that also want their share. Create an order (application) for a transaction with currency. It is the most exciting moment because the bidder determines the price and is waiting for his buyer.
The main thing here is not to miss the price. Otherwise, you may not wait for those interested in the transaction, or it will take a very long time to wait. Still, the wait may be delayed if the cryptocurrency is not very popular. When the purchase/sale took place by mutual consent, the received finance can be left in the exchange purse for further manipulations or withdraw to the main wallet. If in the near future, you are not going to trade again, it is better not to keep savings there.
There are several reasons for this: user accounts are sometimes hacked, the exchange may crash or freeze the account. When choosing a cryptocurrency exchange website, pay attention to its popularity. Since they all earn on commissions, they are interested in attracting new members. And the wider the customer base, the more trust the site evokes because this means that the terms of the contract are strictly observed. Also, with the attraction of large capital, the trading platform has the opportunity to expand its range of crypto and paper notes to compose regular pairs.
The Final Words
Choosing reliable trading platforms for working with cryptocurrency is not an easy task. Traders need to pay attention to security issues, read a lot of reviews and reviews, and also learn the nuances of verification. Any platform has several disadvantages and advantages. A beginner cryptocurrency trader and investor, but must evaluate all the possibilities of the prospect of digital trading money before registering on any resource.
First of all, a trader should look for a company that has financial regulators and is controlled by international organizations. Overall reviews and platform uptime are also included. Preference should be given to companies that have been operating for at least a few years and have established themselves as reliable platforms.
The trading opportunities of most brokers are almost identical except for some nuances. Beginners should carefully choose those assets that can bring maximum profit in the future. It is necessary to concentrate on user reviews, long-term aspects of existence in a particular company, and possible risks. After a detailed analysis of all these factors, the trader may decide to invest in digital money on a specific platform.