The Pros And Cons Of A Money Market Account: Is It Good For You?
A money market account is an interest-bearing account in a credit union or bank. It has higher interest rates than a normal savings account but also has more restrictions. With a money market account, you also get a debit card and check writing.
Most money market accounts have a minimum amount you need to deposit to qualify for the account. In addition, depositors get fined when the amount falls short of the minimum.
They are not to be confused with money market funds, commonly called mutual funds.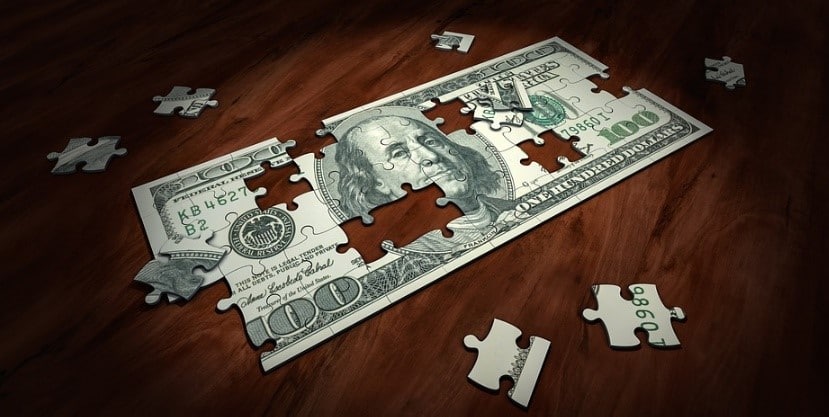 How Does A Money Market Account Work?
Money market accounts have FDIC and NCUA insurance protection. The clients can be protected up to $250,000 for individual accounts and up to $500,000 for joint accounts in case of anything.
These types of accounts are allowed to invest in government securities and Certificates of Deposits (CDs) hence they're able to provide higher interest rates for their clients in comparison with regular savings accounts.
Transactions are restricted to only 6 monthly electronic transfers and payments but one can do unlimited withdrawals and deposits in person. For any extra electronic transfers you take, you're subject to fines and the bank or credit union can decide to revoke the transfer privileges.
In other situations, your money can be transferred to the regular checking account or even account closure altogether.
Money Market Account Pros And Cons
Pros
1: Higher interest rates
The best-performing money market accounts have a rate of 1% or more while savings accounts pay 0.5% or less. This makes MMA more appealing to people willing to invest for longer durations.
2: Check writing/ debit cards
With a money market account, you've issued a debit card and check writing. Most other accounts don't issue.
3: Federal insurance protection
Banks and credit unions are insured by the FDIC and NCUA hence any amount you deposit in their money market accounts is insured up to $250,000. If you wish to deposit more than that, it's recommended to open another account so that all your money is insured.
Cons
1: Minimum balance
Depending on the bank or credit union, some have a minimum of $1000 while with others it can be as high as $10,000. On the contrary, there's no minimum deposit required for a regular savings account.
2: Limited transaction
The limited is a federal requirement to all banks and credit unions. Clients of money market accounts can only transact six electronic transfers per month but unlimited transactions in person.
3: Fees
While most money market accounts don't charge a penalty, some do charge monthly fees when the balance falls below the required minimum.
Money Market Account Vs Savings Vs Mutual Funds
Federal Insurance Protection
Money market accounts are federally insured by the FDIC and NCUA.
Similarly, savings accounts are usually insured up to $250,000. Money Mutual Funds are however not insured hence any amount you lose with them cannot be compensated by the government.
Transactions
Both savings accounts and money market accounts have a limited number of transactions per month. They're allowed up to 6 electronic transfers but unlimited transfers when in person. Mutual funds, however, have unlimited monthly transactions.
Interest rates
The regular savings account has the least interest rates while a money market account has attractive returns for your money. Mutual funds have the greatest interest returns since they work by investing in low-risk assets.
Minimum deposit
A savings account doesn't have a minimum deposit required while the mutual funds and money market account both have a minimum amount.
| | | | |
| --- | --- | --- | --- |
| | Money Market Account | Savings Account | Mutual Funds |
| Checks | Limited | No | Limited |
| Federal Insurance | Yes | Yes | No |
| Debit Card | Yes | No | Sometimes |
| Transactions | 6 | 6 | Unlimited |
| Minimum Deposit | Yes | No | Yes |
| Interest Rates | High | Low | Higher |
Money Market Account Alternatives
While MMAs are great, there are better accounts which can offer the same interest rates offered without the restrictions imposed in money market accounts.
1: Certificate of Deposits
This is a savings account with a fixed duration where you can deposit your money for 3,6,9 and even 1 year with the range going up to 10 years. It doesn't offer checks or withdrawal with debit cards.
The longer you hold the money, the higher the interest rates you gain. While withdrawals are allowed, the penalty for withdrawing amount before the duration is a lower interest.
2: Rewards checking account.
These accounts have appeals such as sign up bonus and high rewards in the form of cash back or airline miles. You can only qualify for the account when all rules have been met.
3: High yield high check account
They have higher interest rates but their requirements are more complicated. With a high yield high check account, you've issued an ATM and you get unlimited checks and a debit card. This account can also impose a cap above which the interest doesn't apply.
Also, you have to do a number of transactions per month or receive a penalty.
4: Monet Market (Mutual) Funds
They are investment vehicles offered by brokerage firms and they're not insured by either FDIC or NCUA. Banks can also have mutual fund accounts but they aren't insured either.
However, since they're investments they are regulated by the SEC. Securities and Exchange Commission. With some mutual funds, a debit card is issued while in others it's not.
They invest in low-risk assets such as Certificate of Deposits, stocks and government bonds. As a client, you pay for annual charges incurred managing your account. Mutual funds have a higher rate of return than even money market accounts.
5: Regular checking account
These accounts offer unlimited transactions and have very low-interest rates. There are also minimum deposits required to set an account.
6: High yield savings accounts
They are federally insured and have direct deposits. They offer higher interest rates and also have a limited number of electronic transactions per month.
7: Passbook savings account
This is the regular savings account. It has no initial deposit required to create an account and also have little interest incurred on savings.