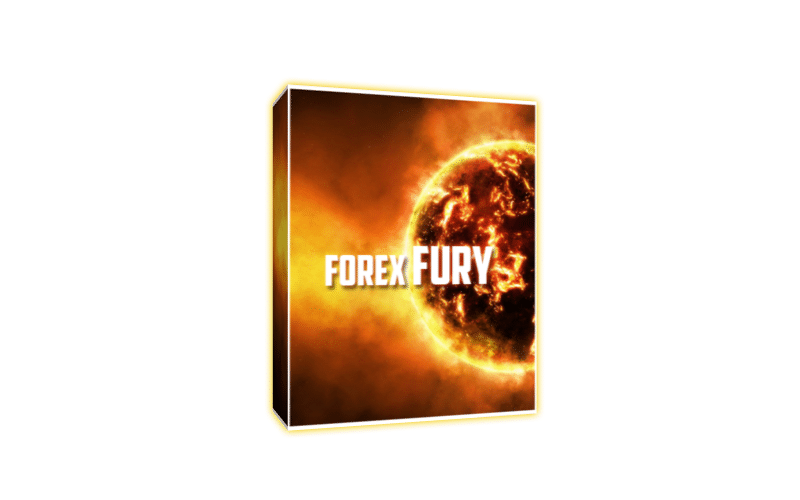 Forex Fury is an automated Forex expert advisor, which was released in early 2015. The developers of this trading system claim that the software can guarantee a "93% win rate" with law drawdown, regardless of the fundamental factors and the state of financial markets. Sounds great, but is it as good as advertised?
In this Forex Fury review we will let you know whether this EA is performing well or it is better to search for other alternatives. Keep on reading to find out whether Forex Fury is a worthwhile investment opportunity for traders.
Is Forex Fury a Good EA to Invest?
Forex Fury has many advantages: clear trading strategy insight, good trading results, free settings, frequent updates, and 15-year backtest results represented on their sales page. However, its high price, lack of transparency in terms of trading activity data, absence of a free trial, high drawdown, and mixed customer reviews raise many questions around this EA. We would like to advise the developers to provide their customers with a free trial. It could help to attract new customers and improve Forex Fury reputation significantly.
Key Features
The developers of this trading system express their product as one of the best and the most effective solutions for both experienced traders and novices. Forex Fury is NFA and FIFO compatible and can work with any MT4 or MT5 brokerage that supports automated trading.

The vendors point out the following features of Forex Fury EA:

The developers also add that their trading tool is characterized by:
Responsive support team
Super profitable settings
Range trading
One set of trades per day
Free installation and regular updates
Low drawdown
Proven 93% win rate
5-10 trades per day
The minimum deposit to start trading with a demo account is $0, while the minimum deposit on a micro account is $100 in case you want to trade live.
Price
Forex Fury expert advisor is available to the traders in 2 different packages:

Does Not Offer a Free Trial
Unfortunately, the software does not offer a free trial. The developers explain it by the following statement:" We are happy with our current rate of client acquisition."
Trading Strategy
The trading strategy of this EA is a combination of time restriction and scalping approach. Forex Fury trades 4-5 pm EST. The vendors of this trading system add that during this time the market is lacking in volatility, which is a perfect time to "pick up easy wins".
Trading Performance Data
The vendors provide multiple myfxbook trading results on their sales page.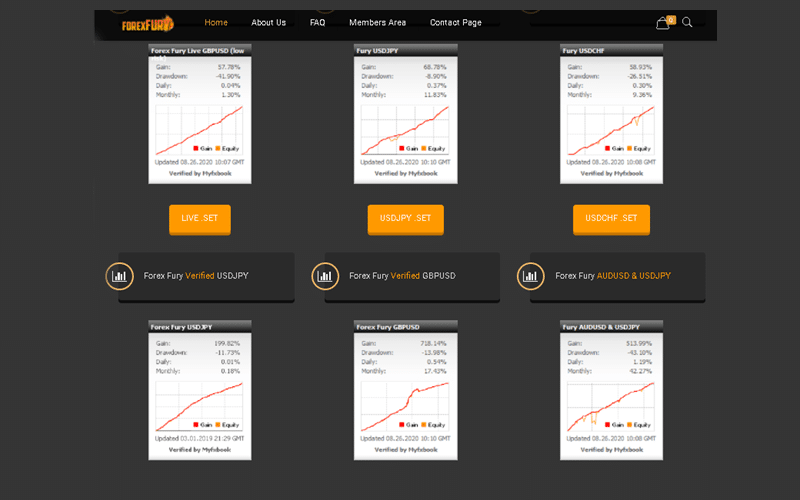 On the myfxbook.com we have found forexfuryreal's profile, which includes 12 trading systems and 11 of them are running on Demo accounts: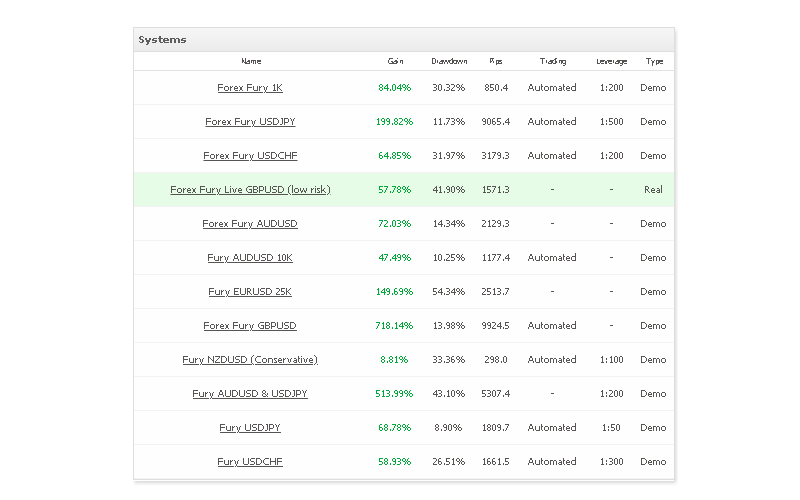 To tell the truth, we do not like to analyze Demo accounts, because their trading results may be manipulated. Therefore, we have decided to analyze the trading performance of the real Forex Fury Live GBPUSD (low risk) account.
This account was launched on October 3, 2017. This is a real USD account, which is working on the MT4 platform with FXOpen brokerage. It deposited $30000 and gained over $15105 of profit. Its total gain equals +57.78% with a monthly gain of 1.30%. The account has a withdrawal of $6000 and currently, its balance is equal to $39105. For around 3 years, 15K dollars of profit is a good trading result.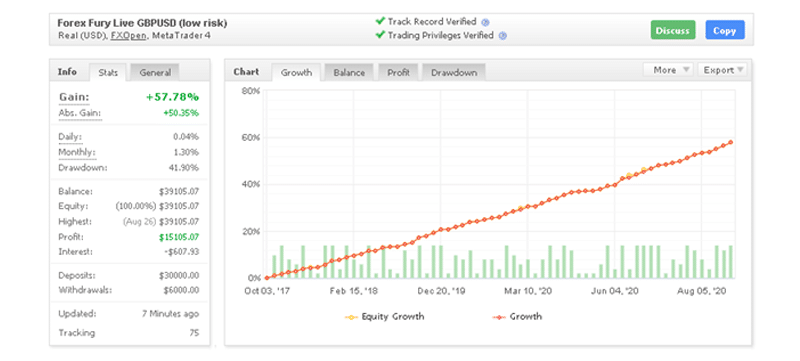 The growth chart is stable and shows a constant and slow growth of profit with insignificant vicissitudes.
For 2 years and 10 months, the account has traded 283 trades and 1571 pips. It has won 283 out of 283 trades, which represents 100%. Its average win is 5.55 pips and an average trade length is 12 hours and 31 minutes.

The drawdown is high and equals 41.90%.
Lack of Transparency in Terms of Trading Activity Data
The vendors of this trading system should be more transparent in terms of trading activity data. We have noticed that open trades as well as open orders are hidden. It may be an attempt to mask some unsavory details from traders.


Mixed Reviews from Customers
Forex Fury has a 3 out of 5-star rating on forexpeacearmy.com. Most of the traders complain about this EA and say that this robot only blows their trading accounts: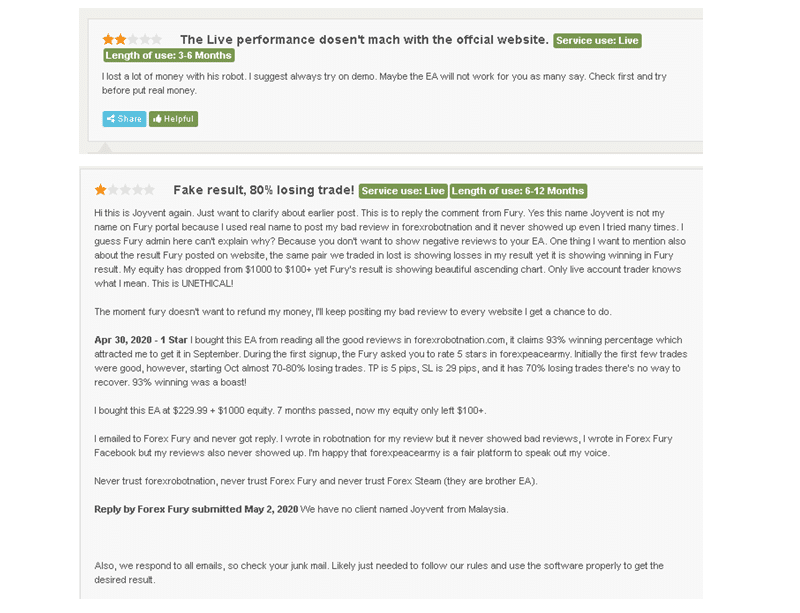 However, some customers have left positive reviews about the software:



Of course, the result of trading may depend on the trader's experience and market conditions. Therefore, if you decide to use this software we recommend that you start with a demo account to choose the best setting for comfortable trading with minimum risks.
Company Profile
The Rypax Inc. team developed Forex Fury EA in early 2015. Rypax Inc. is also known for the other EA – Forex Steam. On the whois.domaintools.com we have found that the website was created on October 23, 2014. Its IP location is US ( Utah – Provo).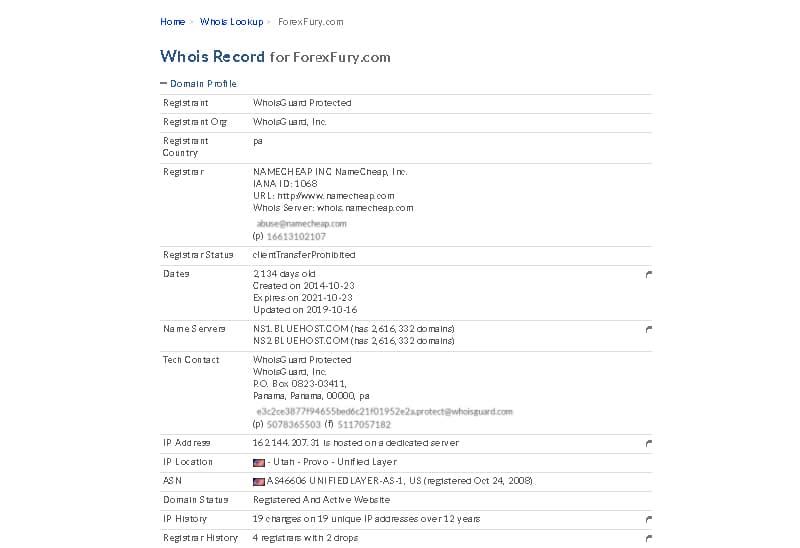 To get in touch with support, traders need to visit the Forex Fury contact page and send an email.
Forex Fury Review Summary
Undoubtedly, this EA is worth attention. It is showing impressive trading results for over 5 years. However, we are concerned with mixed customers' reviews on forexpeacearmy.com and lack of transparency in terms of trading activity data. Moreover, a big disadvantage of this EA is that the developers do not offer a free trial. Therefore, if you decide to try Forex Fury you will be obliged to pay $229.99 or $439.99 for the software.
Make an informed decision
Check out the selection of the most efficient forex robots
here