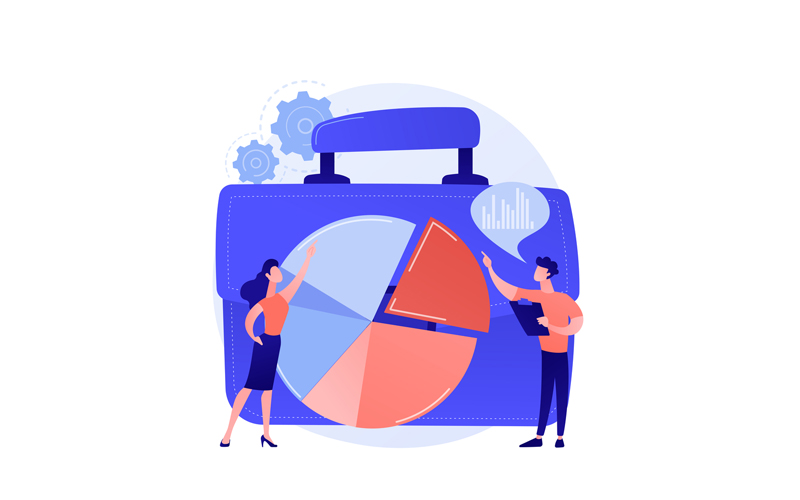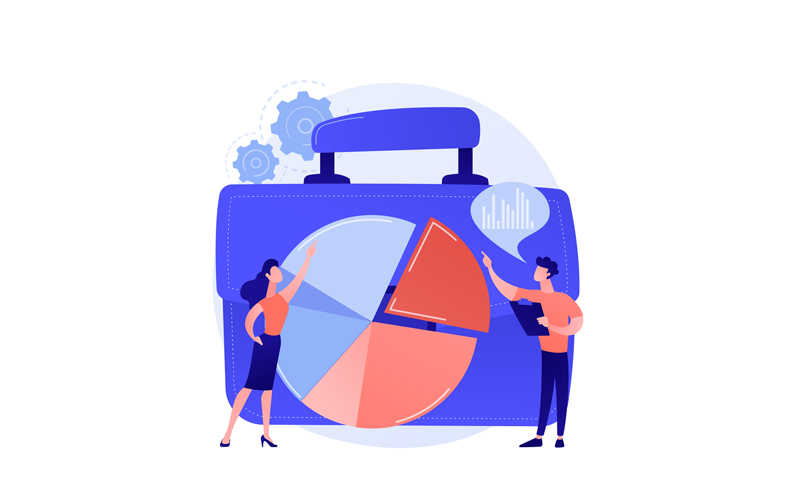 US stocks started in 2020 well, with the three main indices soaring to their record highs. This performance was primarily due to the optimism that interest rates would remain low and that a Democratic congress would provide additional stimulus. In this article, we'll look at four of the best sectors we believe will do well in 2021 and some of the best companies to invest in.
US banks
The banking sector had a mixed year in 2020. In the first half of the year, shares of most banks declined as the Federal Reserve slashed interest rates. Lower rates usually impact banks because they make their loans less profitable.
Banks also suffered because of the high loan delinquencies as most people lost their jobs. Most importantly, the Federal Reserve directed banks to forego dividends and buybacks to guard their balance sheets.
However, 2021 will be a different year. The Fed has allowed banks to resume payouts to their shareholders. Also, many banks have records in deposits, which they will use to grow their investment income. This will continue if the Biden administration provides more stimulus as most analysts expect.
Meanwhile, mergers and acquisitions (M&A) and other corporate events will accelerate in 2021. Also, banks with trading operations like Goldman Sachs, Morgan Stanley, and JP Morgan will likely see more income.
Therefore, while the SPDR S&P Bank ETF (KBE) underperformed the S&P 500 in the past 12 months, there is a likelihood that things will be different this year. Furthermore, most banks are currently significantly undervalued.
KBE vs. S&P 500

Some of the banks we recommend are Goldman Sachs (for its diversified business), Morgan Stanley (for its integration process), and JP Morgan. Also, smaller boutique banks like Moellis, Evercore, and Houlihan Lokey are also good investments.
Cloud Computing
Cloud computing has been among the fastest-growing industries in the past few years. From an individual's level, more people have adapted to store their files in the cloud. That has benefited smaller cloud companies like Dropbox and larger ones like Google and Microsoft.
On a bigger scale, companies have embraced the concept of cloud computing. Today, most companies are storing their files and other documents in the cloud. Also, most of their applications are being stored in cloud platforms like Azure and AWS.
This has created a large global industry valued at billions of dollars. Among the biggest companies in the industry are Microsoft, Amazon, IBM, Salesforce, Google, and Alibaba.
There are other smaller cloud computing companies that focus on narrow areas. For example, Slack and Asana focus on cloud collaboration, while companies like Fireeye and Crowdstrike focus on cloud security. Others like MongoDB and Oracle focus on cloud database management. The industry is large.
In 2020, the cloud computing industry did well as more companies embraced the role of remote working. This year, the trend could accelerate as more companies allocate their budgets to the sector.
WisdomTree Cloud Computing ETF

Some of the key cloud computing names to watch in 2021 will be the smaller companies like Okta, Twilio, Box, Splunk, and Datadog. Among the big names, you should focus on companies like Alphabet, Microsoft, and Amazon.
Transport
The transport industry was badly affected by the coronavirus illness. Airlines lost billions of dollars as they essentially parked their planes. In fact, all airlines in the United States only survived because of the bailouts from the government. As shown below, the JETS ETF underperformed the S&P substantially.
JETS ETF vs. S&P 500

Things could change in 2021 as more investors start circling the unloved industry. For one, most countries are now administering the coronavirus vaccine. This means that in due time people will go back to traveling.
To be clear. The transport industry will still be in trouble this year because of the vast amount of debt that these companies have taken. Also, people will likely not go back to traveling as they did before the pandemic.
However, the financial market is known to look at the future, not the present. As such, investors will likely rush to buy the undervalued airline stocks with the hope that they will start growing.
In addition to aviation, other forms of the transport sector will likely see a rebound. This includes the cargo and delivery sector.
Some of the key companies to watch in the sector are Southwest, Delta Air Lines, CSX Corp, and Norfolk Southern Corp.
Fintech industry
The financial technology industry refers to companies that facilitate online transactions. It includes companies in the insurance, banking, and money remittances industries.
In 2020, the industry continued to accelerate as more people stayed at home. This saw shares of companies like PayPal and Square more than double. The two companies are now valued more than most US banks.
In 2020, the fintech industry will be among the best sectors to invest in since it will possibly build-up on last year's success. Also, there is a possibility that more fintech companies will go public.
Some of the fintech companies that will possibly launch their IPO this year are TransferWise, Plaid, Klarna, and WorldRemit. Grab, the Singapore-based transport company that offers fintech solutions, will also go public. Others like Affirm and Upstart that have already IPOed have continued to do well.
Looking ahead, some of the best fintech stocks to watch in 2020 are PayPal, Square, Lemonade, Affirm, Upstart, and even Ant. Ant is a Chinese company that is partly owned by Alibaba. While the firm failed to IPO last year, there are signs that it will IPO this year, albeit at a smaller valuation.
Final thoughts
In general, we believe that stocks will do well in 2021 as the US continues to prop-up its economy. We suspect that companies like Microsoft and Apple will continue doing well also. Still, from a contrarian level, we suspect that firms in the transport and banking sectors will also do well.