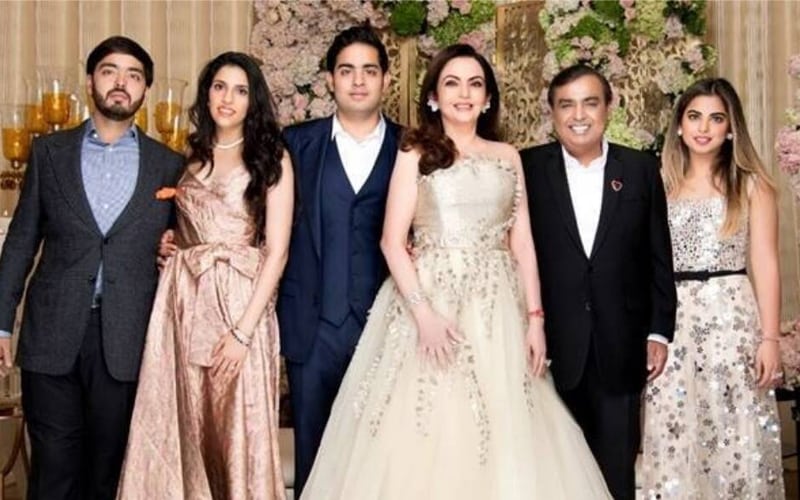 Asia's richest families have become even richer this year to have a cumulative wealth higher than the gross domestic product of Singapore, Bloomberg reported.
The 20 richest families in the region have gained $33 billion since the end of 2020, even with the resurgence of COVID-19, bringing their combined wealth to $495 billion. This is higher than the gross domestic product of Hong Kong or Singapore.
The list was led by the Ambani family for the third year in a row, with the group moving into technology and e-commerce as Chairman Mukesh Ambani gears toward leaving the business to his heirs.
New families in the rich list include the Zhangs who own aluminum maker China Hongqiao Group Ltd., and Indian conglomerate backers the Birla and Bajaj dynasties.
Among those that slipped are the Hos behind casino operator SJM Holdings Ltd., the Chirathivats behind Thailand's Central Group, and the Ngs behind Singapore property developer Far East Organization Centre Pte.
Following the Ambani family were Indonesia's Hartono and Mistry families, Hong Kong's Kwok family, and Thailand's Chearavanont family.