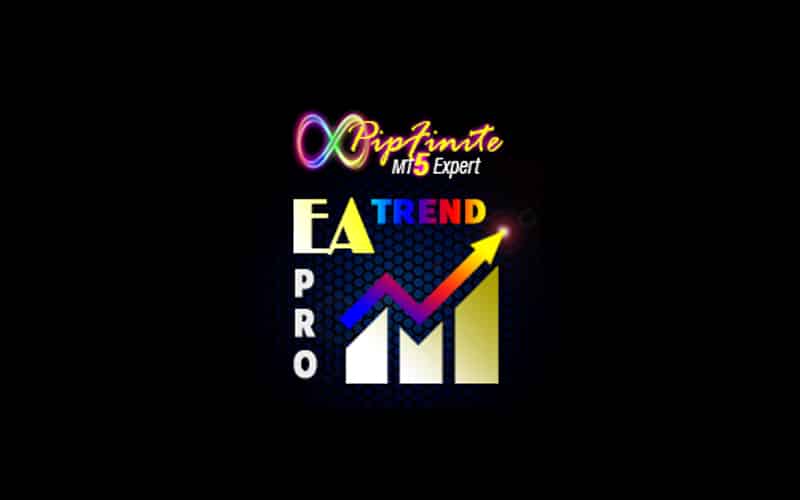 PipFinite EA Trend PRO is an expert advisor that was published on the MQL5 market. The presentation includes some explanations about the system performance, its settings, and some info about the indicators that are involved in signal generation. We have decided to check it out.
Is investing in PipFinite EA Trend PRO a good decision?
We don't think so. The core reason is that the developers avoided providing us with actual trading results. It's suspicious and not typical for MQL5.
Company profile


We have Karol Wilson Vendiola behind this robot and 48 other trading solutions. He has over seven years of trading experience. The products were downloaded for demo usage 3853 times.
Main features
Let's talk about features, settings, details and everything that can help us to decide if the system fits our expectations.
The robot can execute orders completely automatically for us. No extra effort needed.
We can trade on the MT4/5 platform.
All settings can be customized.
We can change the following parameters:: Entry and Exit Filters, Higher Timeframe Filter, Stop Loss, Takeprofit, Breakeven, Trailing Stop, News Filter, and others.
We can become better traders with this trading solution.
The robot tries to catch all trading opportunities.
It doesn't have default settings customized.
The system was built based on a Trend PRO indicator algorithm.
The deposit requirements are $50.
There's money to manage the system on the board.
We can use a trailing stop feature.
RSI Filter avoids opening trades on overbought and oversold conditions.
MACD Filter opens trades on specified MACD conditions.
There's a time filter applied either.
The system includes a Martingale strategy.
We can work with various notifications.
Price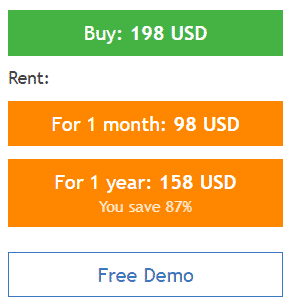 The offer includes both purchase and rental options. We can purchase the robot for $198 for one real account copy. There are two rent options: one month costs $98 when one year costs $158. The functionality provides us with possibilities to download a demo copy of the robot.
Verified trading results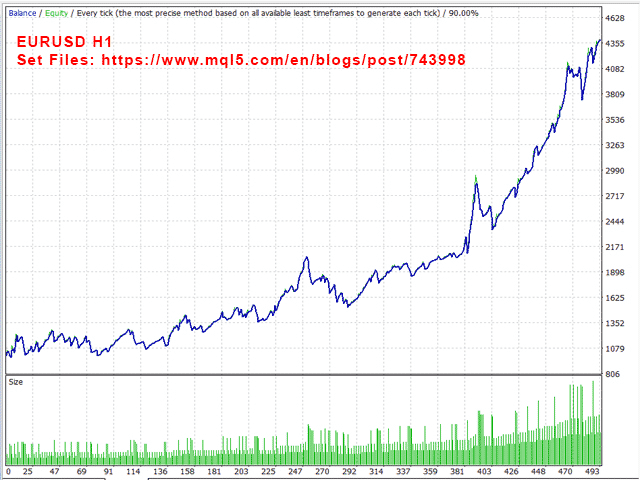 The developer provided us with a chart of the backtest report. It's noticeable that the robot couldn't manage to trade smoothly and there were periods of big losses. This chart was received after testing EURUSD on the H1 time frame. So, the recovery could occur after using Martingale.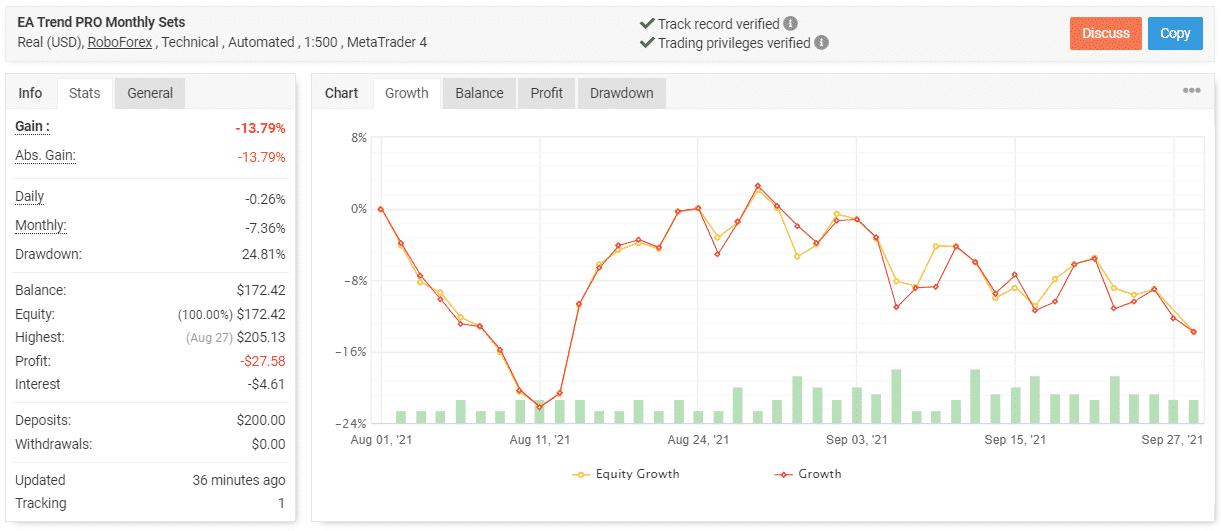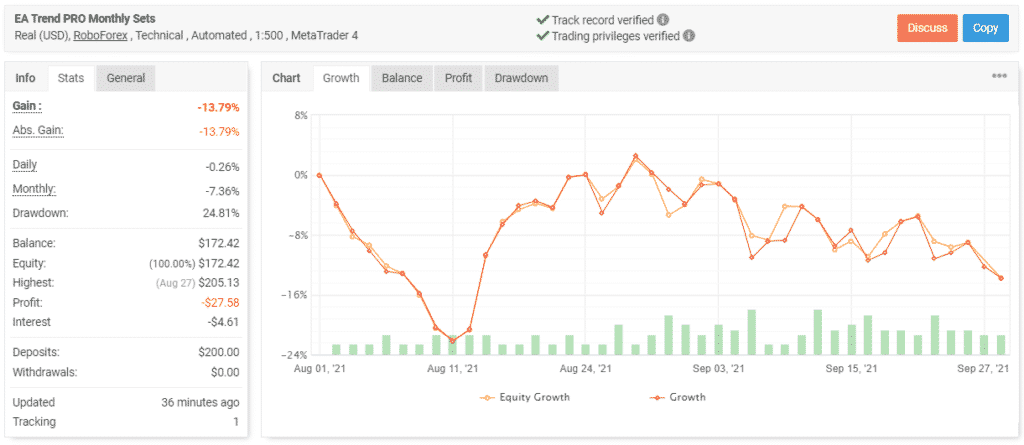 We have some screenshots of the past trading activities from the account that was removed from listing on Myfxbook. The robot worked on RoboForex with 1:500 leverage on the MT4 platform. The account has a verified track record. So, the data from it was verified. It was created on August 01, 2021, and deposited at $200. Since then, the total gain has become -13.79%. An average monthly gain was -7.36%. The maximum drawdown was 24.81%. The chart showed that the system didn't fit market conditions.


The advisor executed 110 orders with only 12.9 pips gained. An average win was 20.01 pips when an average loss was -14.73 pips. The win rate was only 42%. An average trade length is 12 hours 29 minutes. The profit factor is 0.84.


The advisor couldn't manage to work on GBPUSD profitably.


The system traded with maximum risks to the account balance.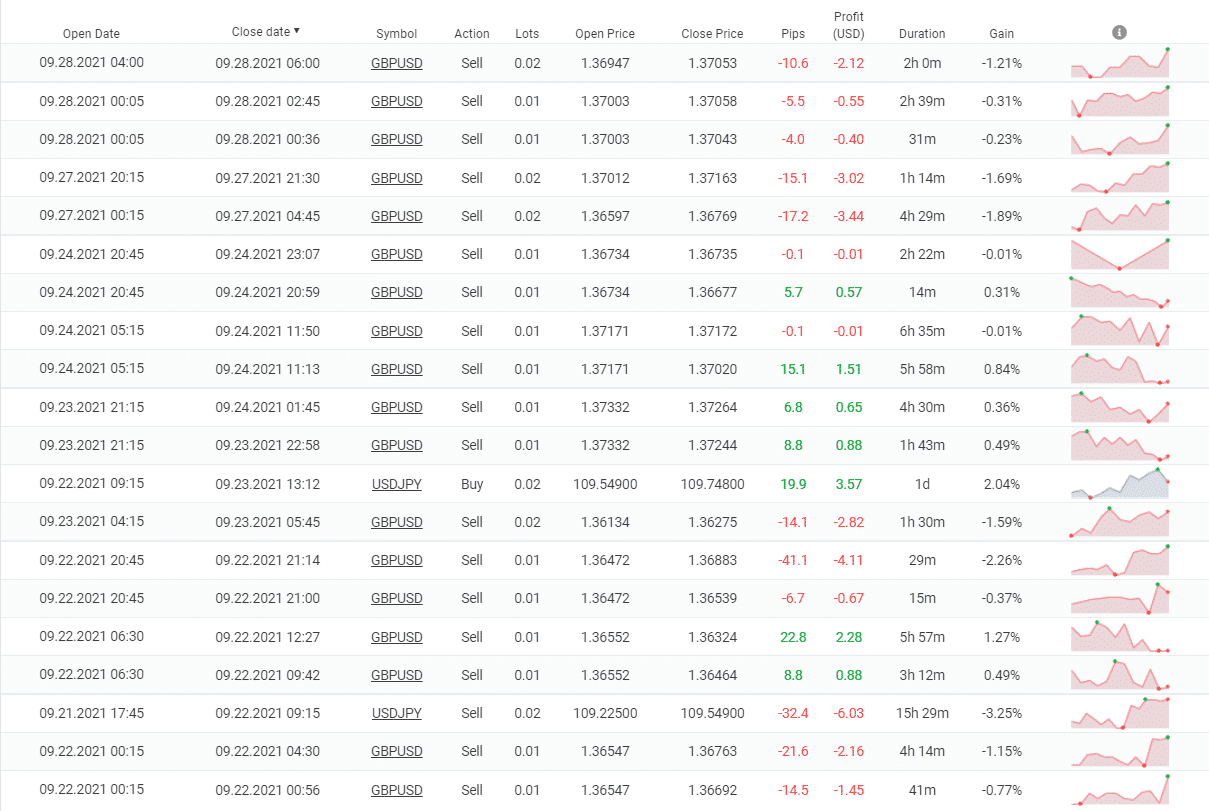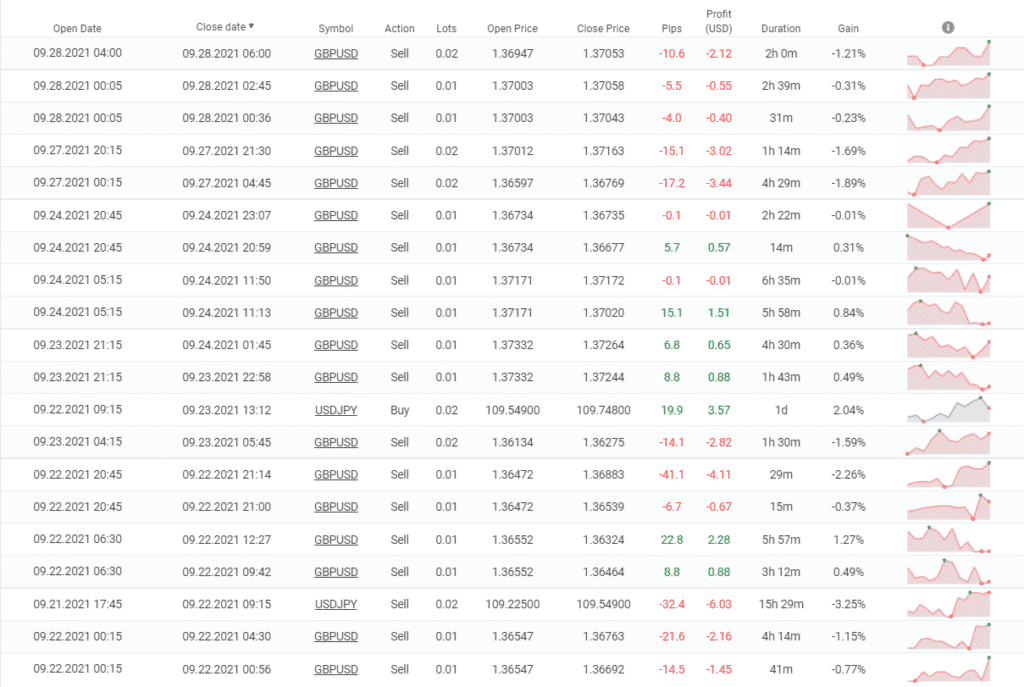 The advisor has won only 7 orders from 20.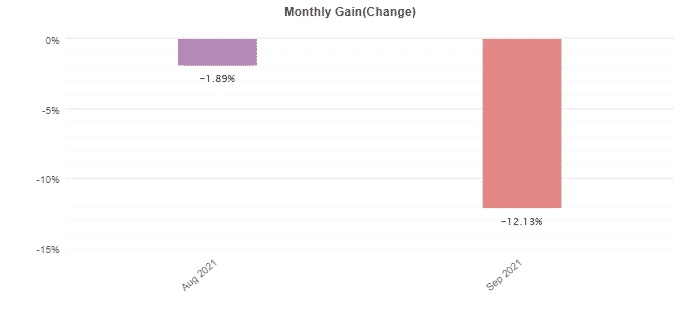 So, it didn't look like a stable advisor.
People feedback




There are various negative testimonials about how the robot worked for them and that they couldn't be profitable with it.
Summing up
PipFinite EA Trend PRO is an expert advisor that has an account to trade. Alas, the trading results don't look good and promising. The developer removed this account from listing on Myfxbook as a result. We have many negative testimonials about people's experience of working with this advisor.