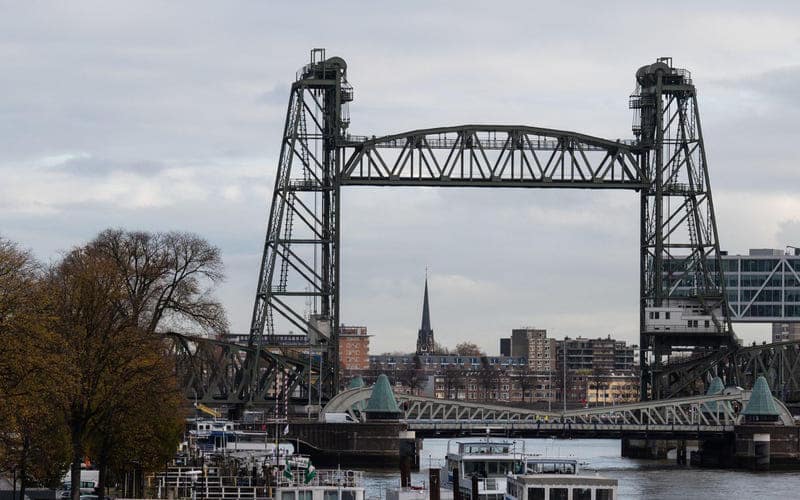 Billionaire Jeff Bezos's 417-foot sailing yacht is almost complete but the delivery will need to have a bridge temporarily dismantled, Bloomberg reported.
Dubbed as the Y721, Bezos's superyacht being built by Netherlands-based Oceanco is nearly completed, but the landmark steel bridge De Hef will have to be taken apart for it to be delivered.
The De Hef can be raised by over 130 feet into the air, but this would not be enough for the yacht to pass. Local officials have since agreed to temporarily disassemble the bridge during the summer.
The dismantling cost of De Hef — considered as an income in Rotterdam — will be shouldered by Oceanco, which is likely to pass on the expense to Bezos, who is estimated to be worth $175.8 billion.
Rotterdam Council Project Leader Marcel Walravens backed the demolition of the bridge, saying it is the "only alternative" to complete the superyacht considered to be an economically significant project.
The Y721 will be among the biggest yachts made in the Netherlands. Bezos has already commissioned a support yacht to host a helipad, as its masts will make it unsafe to land an aircraft.