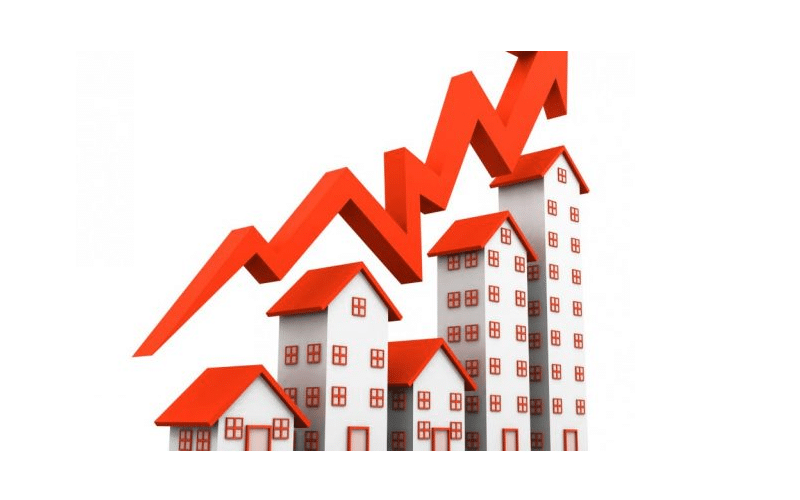 The real estate market, just like every other market, is cyclical in nature. There is no single, reliable method to know how the real estate market will behave. However, investors must be aware of the existence of overall market trends, as past and present trends can reveal a lot about where the market is heading.
The real estate market primarily goes through four phases before repeating the cycle. Investors need to know which phase the market is currently in. It will help them to make more informed assumptions regarding investment opportunities in the future.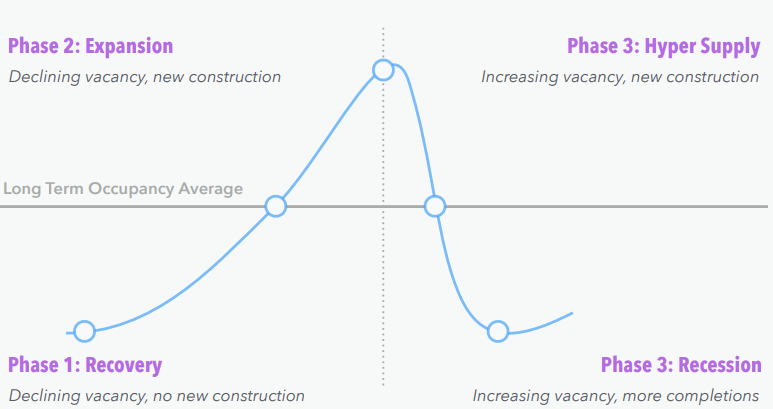 Market Factors to Look at
The first step you have to take for finding a good market to invest in is to narrow down your choices. It's imperative to find a profitable market, especially for buy and hold properties. There are certain market factors that you have to look at as an investor.
Price to Rent Ratio
The primary factor, especially for rental buy and hold investments, is the price to rent ratio. As an investor, you must be able to rent a property for enough money so that it covers the cost and expenses, and you will still end up with a profit. Generally, as investors, look at markets with a good price to rent ratio to secure better investment value.
Price
Some markets will have very high entry prices, while others will be less expensive. The risk to return ratio determines the best price. However, the price becomes just one of the deciding factors as the initial capital may limit an investor as well.
Cash Flow
Cash flow is one of the most critical of market factors. If there is no potential for cash flow growth, there is no point in investing. All of the markets where the price to rent ratio is reasonable, expect to possess a positive cash flow. The key factor here is to look at the varying degrees of positive cash flow in each market.
Appreciation Potential
One of the biggest challenges when investing in real estate is to mitigate the uncertainty and risk in both known and not-known markets and neighborhoods. While one should never invest based solely on appreciation potential, it's definitely a significant factor.
Industry
As an investor, you should always check whether the market has an industry to support population growth and sustain them. For instance, if you purchase real estate in a market dependent on only one industry. Your investment is at higher risk. This is because if the particular industry goes down, it will drag down the entire economy with it.
Age of Property
Generally, the older the property, the higher the maintenance costs. So in situations where you have to choose between two equally priced markets, choose the one which is less aged.
Risk Factors to Look at
After looking at the market factors, you have to examine certain physical risks that might be associated with the property in question. Some of these have been listed below.
Climate, Geology, and Position
Humidity, storms, and temperature extremes can all accelerate the process of aging on a property, increasing its wear and tear. Some of the geological factors that can contribute to wear and tear include: seismic activity, limestone, high water tables, and sinkholes. The position is also a factor. For instance, a house situated at the top of a hill, possessing a steep driveway, becomes much harder to sell.
Quality and Style of Construction
You should consider the quality of the materials used as well as the diligence and skill of the workers before choosing a particular property. Generally, mobile homes and prefabricated homes, built using lower-quality materials compared to even older real estate. Mass-produced houses can have quality issues as well. New and custom-built homes are on par with older ones when it comes to quality.
Structural or Foundational Problems
It's a costly affair to fix foundational problems. Look for tell-tale signs such as visible wall cracks, cracked tiles or concrete floors, doors that don't work properly, persistently stuck windows, and others to spot any foundational flaws.
Additions and Renovations
Many homeowners can hide problems with the property by conducting renovations. As an investor, you should have full knowledge about what has been added and renovated. You should also make sure that all modified structures on the property are legal in nature.
Inefficient Windows
Homes that have inefficient or older windows can result in higher electricity bills. Depending on where the property is located, installing class efficient windows can reduce electricity and utility bills by many folds.
Roof Problems
Roof problems in a compromised roof can be a substantial expenditure, costing thousands of dollars to fix. It also may not be covered by any homeowner's insurance. Pest infestations, inefficient insulation, and inferior water damage are three of the main contributors to roofing problems in properties.
Faulty or Inadequate Electrical Systems
Having a faulty electrical system installed can lead to problems of safety and convenience. Components such as electrical service panels, insulation, and circuit breakers are highly susceptible to wear and tear. This, combined with water damage, can speed up the whole house aging process.
Mold and Mildew Damage
Homes that are exposed to excessive moisture are at the maximum risk for developing mold and mildew problems. The reasons can range from having cracked foundations to a wet climate. Be careful about the nature of infestations as they can start within walls.
Unsafe or older features
Many homes, especially older ones, in particular, have many obsolete and unsafe features included. Features such as low ceilings, blocked off chimneys, steep staircases, and non-functional fireplaces can all drag the value of a home down.
Conclusion
The above market and risk factors to look at will assist real estate investors to start investing and narrow down their choices. You should always consider that the above list is a general one, and many trade-offs can exist. Thus, compare your options based on the above factors to find a ratio based on your personal risk appetite.