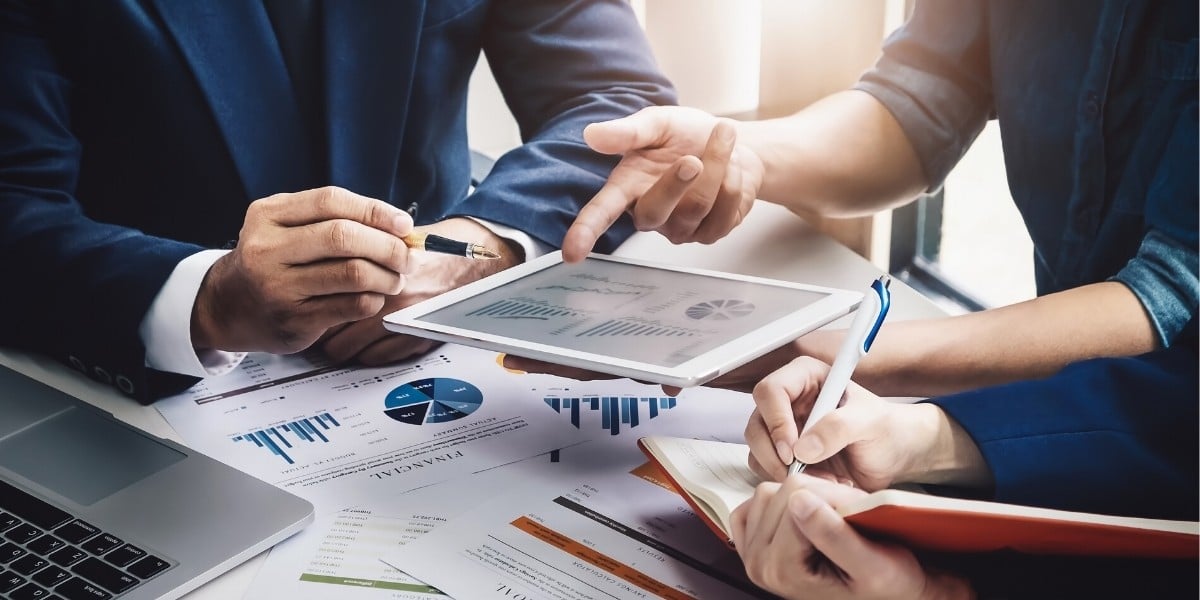 A financial advisor offers guidance or financial advice to people who are looking for estate planning, tax planning, and investment management solutions. However, financial advisors also provide a wide range of services, such as insurance products and portfolio management. Financial advisors must carry the Series 65 license to conduct business with the public. They are either employed by a more significant commercial firm or work as independent agents. 
Here are different types of financial advisors and a little insight into their roles. 
Types of Financial Advisors 
Since financial advisor is a generic term, different types of financial professionals come under this category. Tax preparers, insurance agents, stockbrokers, and investment managers are all members of this "club". Bankers and estate planners also belong to this group.
However, the primary function of financial advisors is to offer advice and guidance to their clients. Hence, a financial advisor is different from a tax accountant who only prepares tax returns, or an execution stockbroker, who simply places trades for his clients.
Which Financial Advisor Do You Need?
Several types of financial advisors can help you manage your wealth and investments. Here are a few of them:
Brokers
A broker or broker-dealer trades securities such as mutual funds, bonds, and stocks. Broker-dealers can trade on behalf of clients or for their own account. Apart from being registered with the SEC, broker-dealers are also members of FINRA.
Investment Advisors
Although 'investment advisor' is a legal term to represent a financial professional who must be registered, this term is commonly used as a job title. This professional or company provides investment advice and manages client assets directly. However, before recruiting an investment advisor, make sure you verify their registration through FINRA.
Certified Financial Planners
These financial advisors receive rigorous training and comply with the experience requirements of the CFP Board. Financial planners can provide services that don't require regulation. For instance, they can help their clients create a budget or plan for retirement. However, some of these professionals are also investment advisors. Financial advisors can also use the term 'financial planner' without holding the CFP designation. Hence, if you are looking for a CFP, always verify the credentials with the CFP Board.
Financial Coaches
Generally, financial coaches are the most popular type of finance professionals. They provide guidelines to help their clients in budgeting, reduce spending, and save money. They also help build wealth that an investment advisor can manage in the future.
Financial Consultants
The generic term is used for anyone who deals with financial services. However, some financial consultants are also called ChFC or chartered financial consultant. Chartered financial consultants complete similar education requirements to CFPs and have a fiduciary duty. They should also comply with the American College's code of ethics.
Portfolio, Investment, and Wealth Managers
Regardless of the term, all such managers help clients manage their investment portfolios. Whether you call them portfolio managers or investment managers, they serve the same purpose.
However, there can be a few distinctions. A wealth manager typically works with wealthy clients and provides holistic financial planning services along with investment guidance. Meanwhile, an investment manager or a portfolio manager strictly works with a client's investment portfolio.
Robo-advisors
A robo-advisor is an automated investment management service that relies on computer algorithms to create an investment portfolio and manage it at inexpensive rates. The services are based on your goals for a small fee. Robo-advisors are the best option if you are looking for some essential investment management advice. 
Legal and Tax Advisors 
A tax advisor offers expert advice on critical strategies for reducing taxes. They also work as financial advisors, lawyers, or accountants and usually work in teams. Regardless of their expertise, tax advisors are well-aware of both state and IRS guidelines. 
How to Determine if You Need a Financial Advisor?
Financial advisors are crucial whenever you need to map out your future. Working with a financial advisor can help you accomplish your business and investment goals. In most cases, people hire a financial advisor to deal with complicated financial situations, such as debt or investment management. 
Investment advisors serve by guiding their clients and charging a small fee. These professionals owe a fiduciary duty to their clients by always putting their interests first. For instance, investment advisors guarantee that all recommendations they make are customized to their clients' needs. 
Choose your Financial Advisor Wisely
Did you know that one in four Americans receive financial advice from their family? However, it would be best if you had professional financial information when you are having a hard time managing your finances or getting out of debt. While you can talk to your friends and family to get a few tips, contacting a professional financial advisor is necessary. Here are some of the steps that are involved when choosing a financial advisor for your specific needs. 
Do your Research
While it is convenient to walk into your bank or contact a local financial firm in your neighborhood, you can't just trust any company with your business details. Make sure you conduct thorough research and shortlist potential candidates from various sources. Several unaffiliated financial professionals may better suit your needs and your budget. 
Conduct a Background Check
When recruiting a financial professional, do some research before choosing an advisor to manage your wealth and finances. The industry makes it easier for consumers to choose a reliable financial firm or advisors who are certified and have a good reputation. 
There are many cases where financial planners are going through criminal or civil cases that don't show up on their records until the verdict. But thanks to technology, checking the background of someone is now just a Google search away. Moreover, pay attention to the local news and follow all updates that the state securities agencies release.
Set up an Introductory Meeting
Once you are done searching for suitable financial advisors and conducting background checks, you can set up an introductory meeting with your shortlisted advisors. Since these professionals will manage your finances and choose investment options for your wealth, you must meet them in person to discuss your current situation. You must become comfortable with your advisor because you will need their advice regularly. 
Find out about Payment Methods
You can find out how you must pay your financial advisor by understanding their expense structure. Some professionals will give you an overall estimate of their services' total cost, whereas others charge you according to the services you need. Financial advisors earn not only from you, but also through insurance commissions, securities spreads, and mutual fund shares. Fee-only advisors have a fiduciary duty to serve in their clients' best interest and make money through a percentage of the assets they manage, a flat fee. 
Typically, financial advisors charge a flat fee of up to $2,500 for creating a full business plan or up to 2% of assets under management for managing your portfolio. But compensation structures and fee rates can vary with advisors. 
Benefits of Working with a Financial Advisor
A financial advisor is a full-time professional who offers a wealth of knowledge and allows you to become financially independent. These professionals possess the right training, experience, and qualifications to guide you to achieve your financial goals.
Their training begins with a university degree, and they also undergo various programs to receive the best qualifications. Financial advisors keep up with all the latest developments, opportunities, and taxation laws to provide the best and latest financial services. 
Final Thoughts
A financial advisor has years and sometimes decades of experience working in the financial management and investment industries. If you want to partner with an expert financial advisor, make sure you choose the right type of professional who has adequate experience. Follow our guide to select the best financial advisor for your needs.