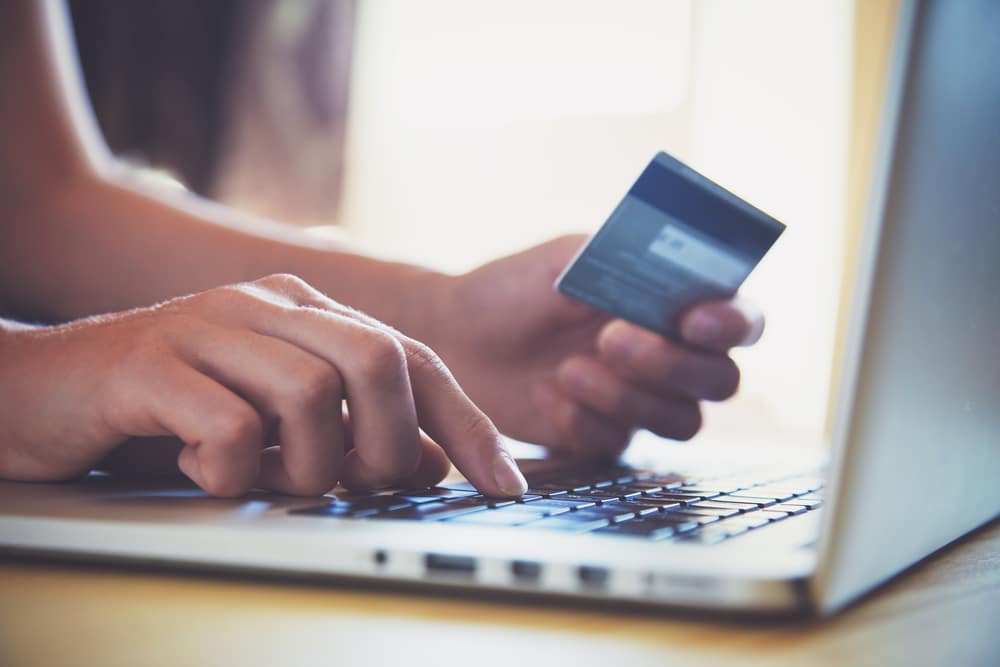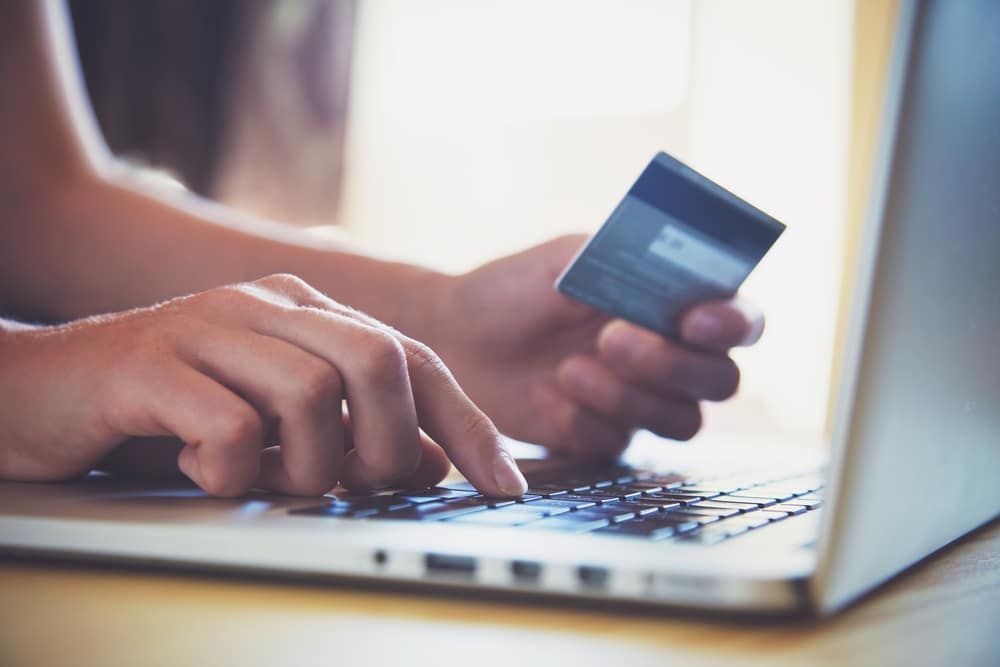 U.S. credit-card balances posted a double-digit year-on-year drop in March in line with the recent decline in spending, the WSJ reported.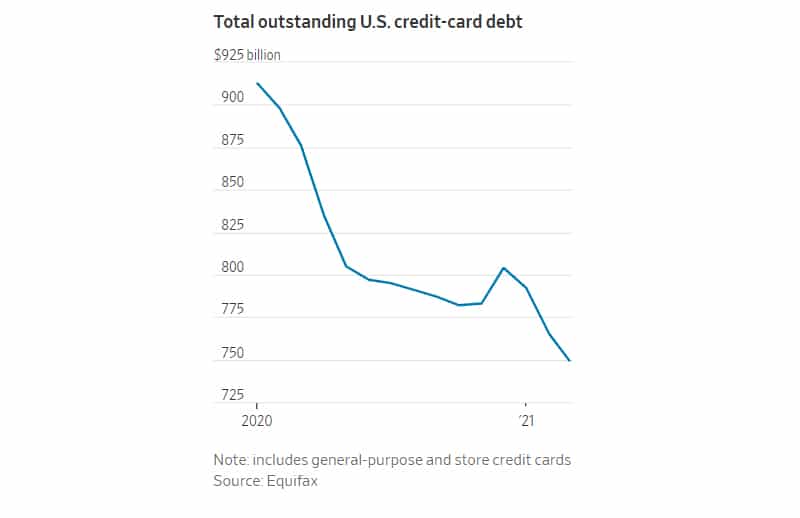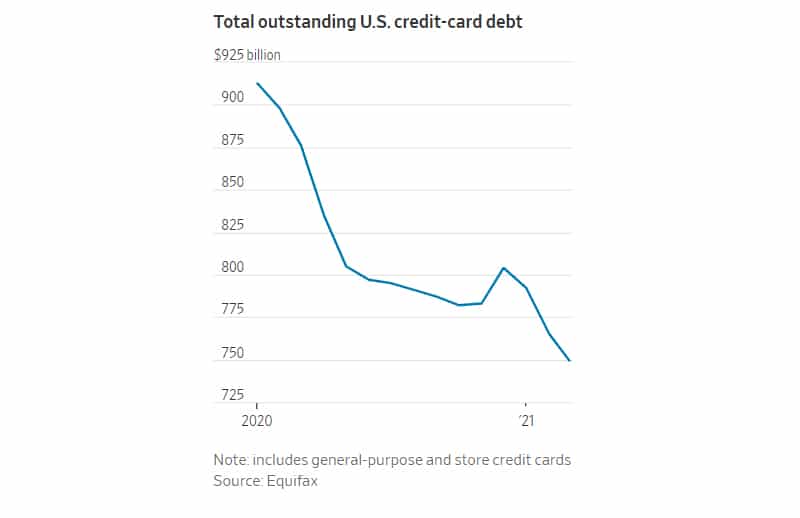 Credit card balances fell 14.5% year-on-year to $749 billion in March, according to Equifax Inc. This is 2% lower than February.
Credit-card spending fell 9% year on year to $3.9 trillion in 2020, according to industry publication Nilson Report.
Capital One Financial Corp. saw its card balance fall 17% in the first quarter. Most of its balances at the start of March were paid off by the month-end.
Discover Financial Services reported a 9% decline in card balances in the first quarter, recording the highest level of paid-off balances at the end of March.
Synchrony Financial recorded a 7% slide in its balances as payment rates surpassed pre-pandemic averages.
The latest figures indicate that American borrowers are faring well amid the pandemic. Some borrowers also reduced credit card use due to quarantines which made travel and dining out of the options.
The government also reduced stimulus and expanded unemployment benefits which gave consumers more spending power.
COF: NYSE is down 2.08%, DFS: NYSE is down 4.24%, and SYF: NYSE is down 2.74%.