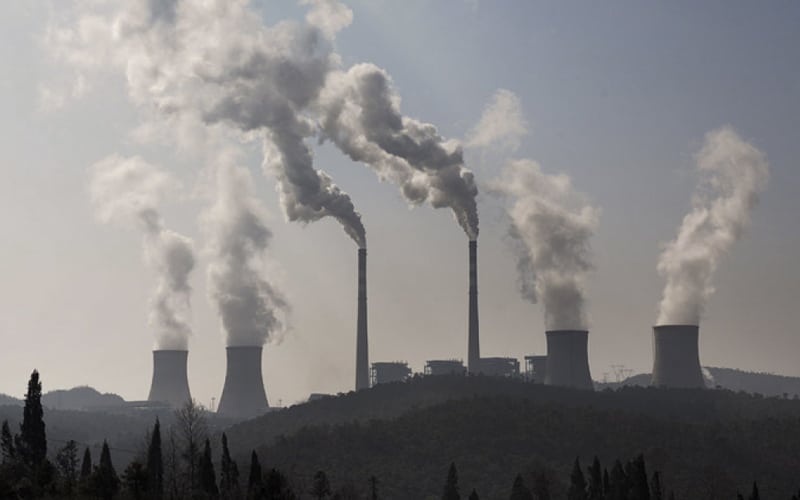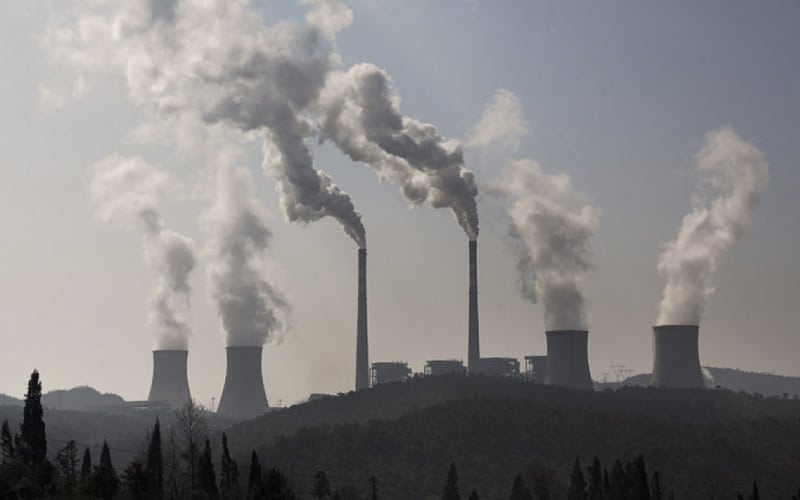 China's gas emissions climbed to 14.09 billion tons of carbon dioxide equivalent in 2019, Bloomberg reported.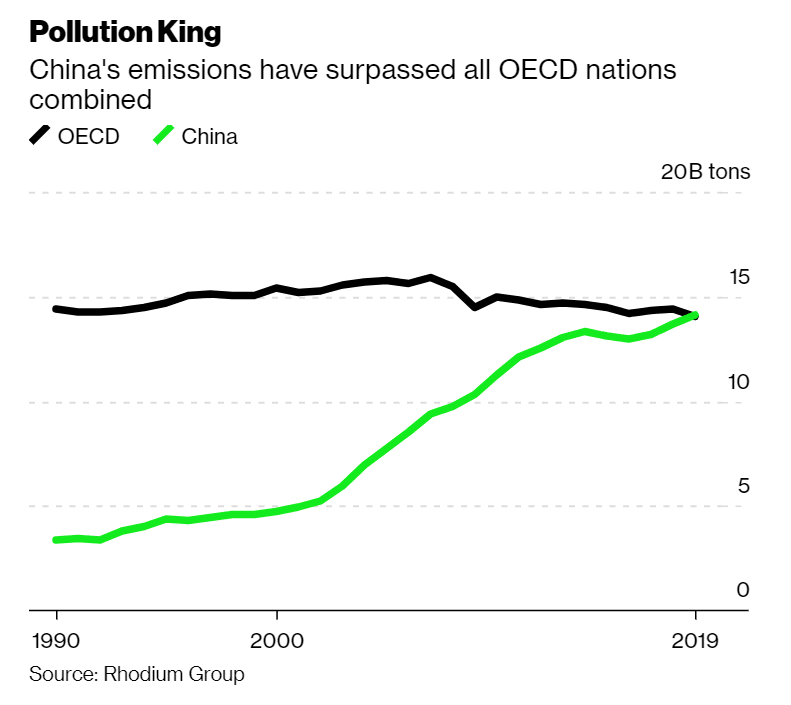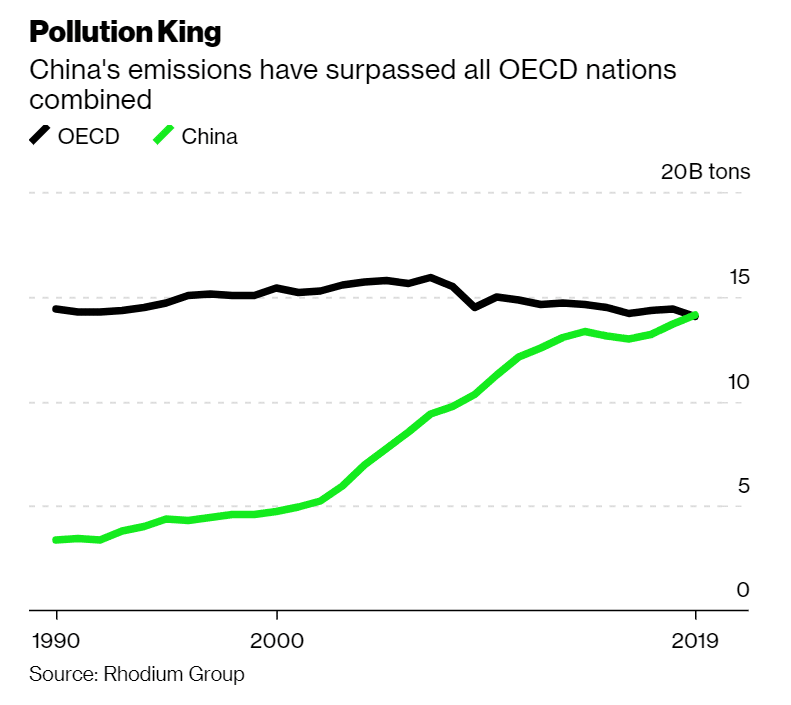 Based on data from climate research firm Rhodium Group, China's emissions surpass that of the combined emissions of Organization for Economic Cooperation and Development (OECD) members by 30 million tons.
The emissions include six heat-trapping gases including carbon dioxide, methane, and nitrous oxide.
With the latest figures, China accounted for 27% of the total global emissions, followed by the United States with 11% and India with 6.6%.
Members of the OECD emitted quadruple the greenhouse gases emitted by China since 1750.
With China as the world's most populated country, its per capita emissions remain below those of the United States.
Researchers of the Rhodium Group said China's history as a top source of greenhouse gases is "relatively short" when compared with developed countries which have had more than a century head start.
"Current global warming is the result of emissions from both the recent and more distant past," the researchers said.