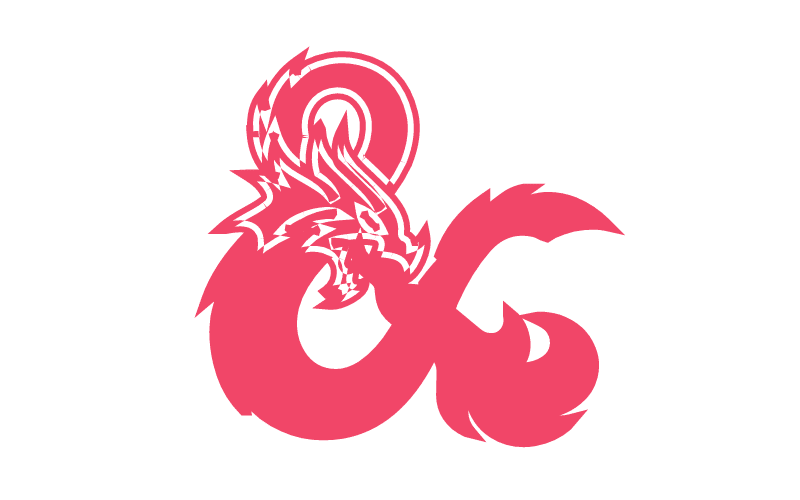 The team that stands for this expert advisor claims that their product uses a "triangular correlation pairs strategy" to generate its income. They promise us that every trader who invests its funds in this EA can obtain from 70% up to 100% of the monthly gain. To tell the truth, this guarantee is difficult to believe, because of the market volatility which is difficult to predict.

In this Dragon Expert review, we will check out the veracity of claims and determine if they are the true, and whether or not this automated trading system is a viable trading tool or just a simple scammers' scheme to get rich.
Is Investing in Dragon Expert a Good Decision?
We do not recommend traders invest their money in this EA. Our assessment and verdict are based on:
High deposit required ($5000)
High prices for paid versions
No back tests
No detailed trading strategy insight
Company Profile
The developer of this trading tool is David King, CEO of Dragon Expert. We also know that the Dragon Expert team consists of experienced Forex traders, technical analysts, and MQL Programmers focused on creating an efficient trading system that could profit in any market condition. Unfortunately, we know neither their names nor where their headquarter is located. There is no information about their trading experience or what type of trading history they have in the Forex marketplace.
To get in touch with support, traders need to email dr[email protected] or contact them via Skype dragonexpert99.

Main Features
The Dragon Expert team does not provide a detailed explanation of their trading approach or methodology. The lack of information is not something new for us, but it is not a good sign for a developer who wants to gain a reputation among prospective traders.

Instead, they are sharing a detailed bullet point list of Dragon Expert benefits:


Let's discuss the "legendary trading strategy" of Dragon Expert robot. What we see is not a detailed trading strategy description. The devs tell us that the EA "plots chart price in real-time between all timeframes to find the best entry and exit points". To tell the truth it has nothing common with a detailed trading approach or methodology. They also tell us that:

From the information provided on the screenshot above, we may assume that this expert advisor uses some sort of hedging. However, this info is not explained in detail.
The devs want us to know that the Dragon Expert EA uses advanced pairs detection, default optimized settings, hidden profit and stop loss, advanced pair detection, ENC broker support, time filter, and no logging trade.
A good thing about this trading tool is that its developers offer a free Dragon Expert trial. Therefore, if you are interested in the software, you can easily download it on their sales page, install the software onto your PC, and test the software before purchase.
Price
The software is available in 4 different packages: Free plan, Rookie Trader, Professional Trader, and UNLIMITED:

A good side of this EA is that vendors offer a free plan package for the interested in the software traders.
Trading Results
One of the first and the most noticeable things we have seen on the Dragon Expert EA website is the tagline that guarantees big gains of 70%-100%/month. They are sharing 5 trading accounts on their sales page: 1 verified by fxblue and 4 by myfxbook. Three out of 4 myfxbook accounts discontinued in January-February this year, while one stopped trading in 2018: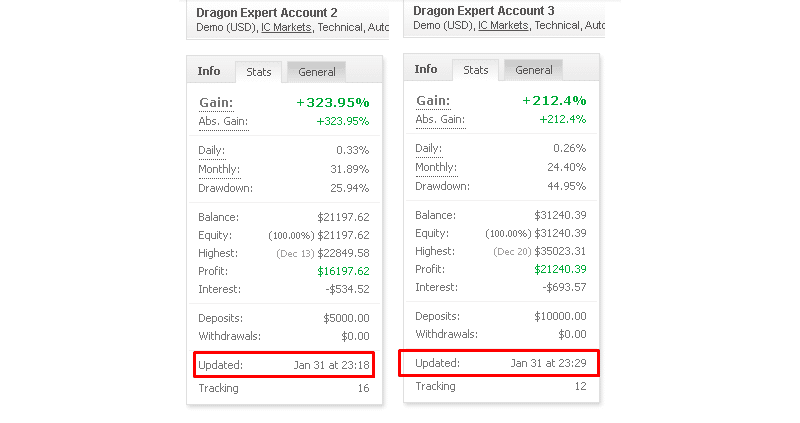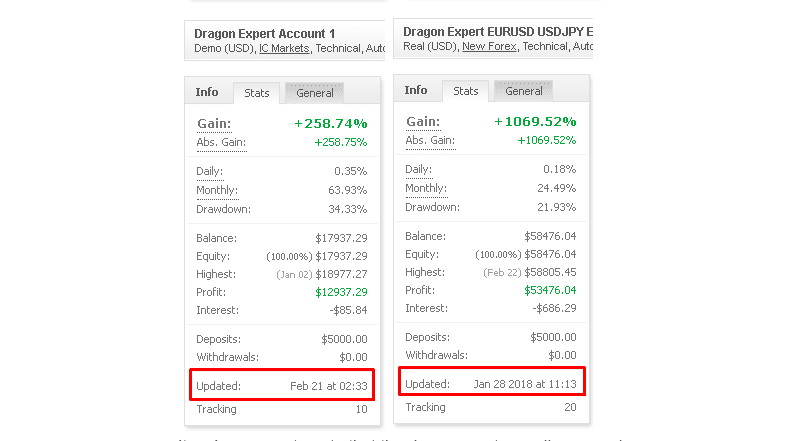 It makes sense to note that the devs are not spending enough time on their product and website content update.
We are left to analyze only 1 trading account verified by fxblue.com. To start with, we have to say that the trading results are semi-verified, thus some part of the provided info may be manipulated.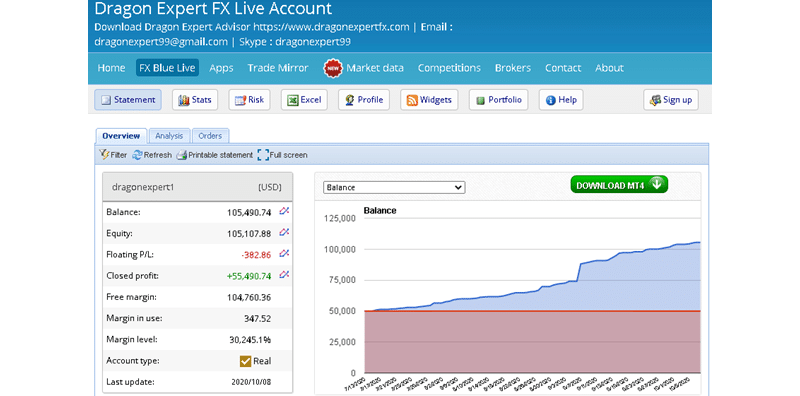 The account is showing a total return of 111.0% from September 1, 2020, until October 8, 2020, with a risk/reward ratio of 7.94. The average win is 26.45, while the average loss is higher and equals -29.42.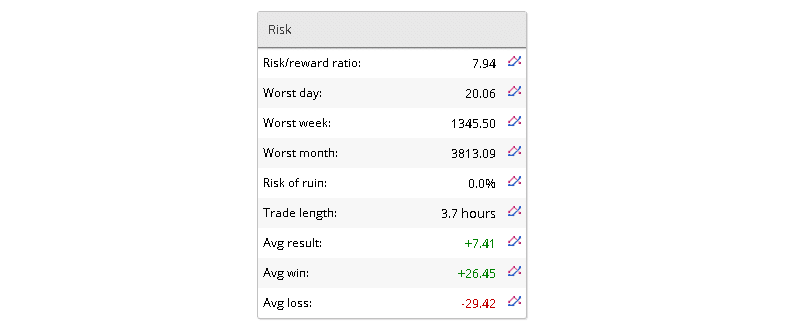 The robot has placed 7493 trades and won 4936 out of them. It places 85.1trades per day with an average trade length of 3.7 hours. The profit factor is 1.74.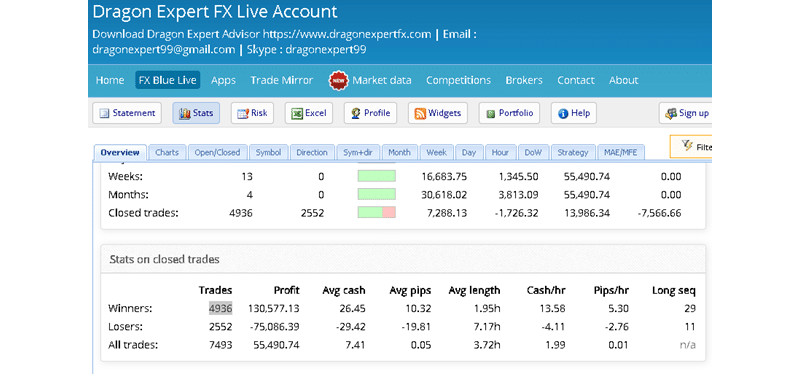 One of the negative aspects of the Dragon Expert trading is its floating loss, which equals -382.86: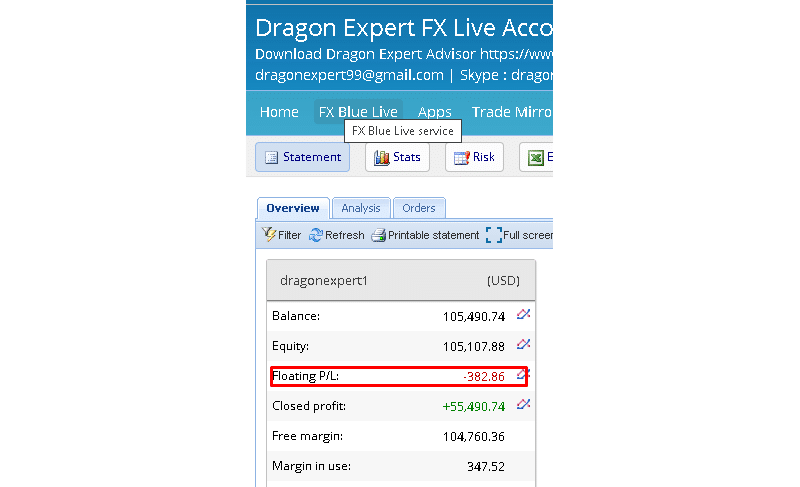 The robot trades 3 currency pairs: GBPJPY, GBPUSD, and USDJPY: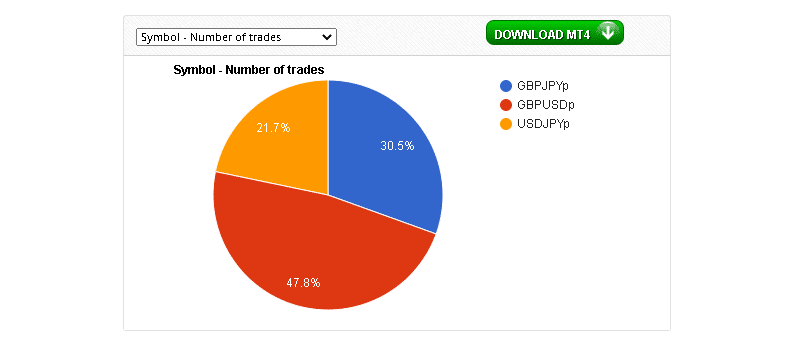 Mixed Customers Reviews
We have conducted additional research and found 3 REVIEWS from their customers on Forex Peace Army.
To start with, the robot has a 2.8 out of 5-star rating. We have 2 reviews written in September and July 2020. One of them is negative feedback, where the trader claims that this EA is a "complete scam". The other customer review is a positive one with a 5-star rating, where a trader says that the software provides a good profit and "excellent result". We would like to see more customers' reviews to have more information to analyze the trading performance of this EA.

Summing Up
We do not treat this EA as something that you have to try. Firstly, the information was updated long ago. Secondly, the average loss is higher than the average win. We also do not like that the devs fail to provide a detailed trading strategy insight and what type of trading experience they have in the Forex marketplace. To start trading with this EA traders need to deposit $5000 . This amount may be too high for most traders. The final decision depends upon you, and you may try the software for free, but be ready to pay a pretty penny for paid versions that start from $197-$1497.