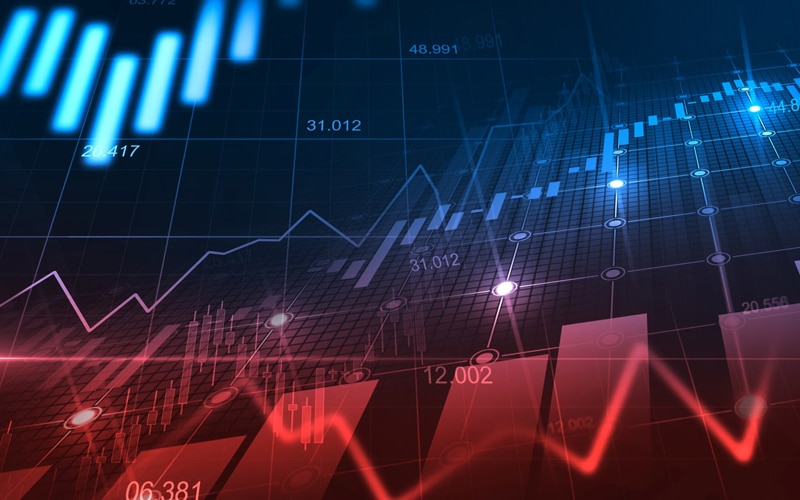 You might have heard people talk about investing in forex quite often. At times, you might have even considered investing yourself. But how and where do you begin? You might have heard about currency indices and how they affect the global outlook of the forex market. If this confuses you and keeps you from your investing goals, read on to learn the very basics of the forex world before you venture out and invest on your own. 
Forex Indices Explained
Think of currency indices as your guardian angels in the forex world. They tell you what to do, and they tell you when to do it. Mostly, they are markers that show how well a particular currency is doing compared to other currencies. There are many currency indices available in the market, and each of these represents the changes in the value of specific currencies. They are good indicators to decide when to invest in a currency and when to sell those investments for optimal profits.
Forex Indices are calculated by taking the current value of one currency over another's value to create an index. One specific currency is given a base value against the weight of one or more currencies. For example, the US Dollar Index takes the US dollar as the base currency against a weighted group of six currencies. The US Dollar is given a value of 100, and any rise in the index represents a rise in the dollar's value over the other currencies. Similarly, any fall in the index shows that the dollar has fallen with respect to the other currencies in the group.

Conclusively, for all indices, you get an idea about whether the currency has appreciated or depreciated by comparing this current value to historical figures for all indices. It also tells you whether this is better off or worse off than the currencies used in that particular index.
Why Should Forex Traders Care?
As a forex trader, understanding currency indices is crucial to keep track of them if you want your investments to be profitable. The indices represent how well a currency is performing globally. Tell you about the purchasing power of a country and describe a country's economic conditions compared to its global counterparts. For forex traders, knowing when to buy and when to sell is of utmost importance. Currency indices represent the perfect time for you to buy or sell your holdings. 
In a broader sense, these indices impact the global pricing framework of forex. One index's effect tends to set off a chain reaction altering the values of other related currencies and indices around the world.  Consider the example mentioned before – the US Dollar Index gives you the value of the US Dollar over the Euro, British pound, Japanese Yen, the Canadian Dollar, the Swiss Francs, and the Swedish Krona. So any alteration in the value of the index represents changes in the values of one or more of these currencies globally. They represent whether the US Dollar has changed with regards to these currencies or whether the values of these currencies have changed with regard to the US Dollar.
Employing the Forex Indices
Currency indices are not a very difficult concept to grasp. If paid attention and studied seriously, indices make it easy to make sense of what any currency looks like on any given day. These indices are so vital to economies that they are even considered while forming the monetary policies of countries. It is well known how monetary policy can affect the lives of traders or investors. Indices are a direct tool for traders to evaluate the strength or weakness of a currency. An analysis of indices can help traders generate an idea of the potential entry and exit points for investment. 
Individual traders to large investment houses or even big businesses ae use indices to help incorporate credible information into their decision-making process. Analysts make use of the data provided by these indices and create patterns of uptrends or downtrends that can be used by traders or potential investors to develop forecasts about the behaviour of certain currencies. A growing uptrend and information about its sustainability can aid traders in investing in the right currency for optimisation of their profits. These indices help in comparing the different currencies around the world for traders. 
Conclusion
In a world where job security is only a myth for most, investing in forex can be a great source both active as well as passive income. In such a case, a fundamental understanding of the forex market is vital. Here's when currency indices come in – they measure the value of one currency over one or a group of other currencies and tell you how one currency is performing when weighed against others.  Thus, they are great indicators of particular currencies' performance telling you what course of action you can take with your funds. 
Experienced forex traders frequently use these indices to base major decisions about their investments. The currency that you invest in has a particular index, which makes it easier for you to judge its present performance against historical patterns. It can help you develop prospects, make comparisons easy for you, and aid you in diversifying your own forex portfolio. Conclusively, the knowledge of the working of currency indices is crucial to trading in the forex market as it can make decision-making a lot smoother and efficient for traders, especially for the novice trader who doesn't know where to start in the forex world. For comparison, decision-making, regular investment, and future prospects of trading, currency indices are a highly credible source for all the players in the forex market to rely on and use to reduce risks and optimise profits with their investments.