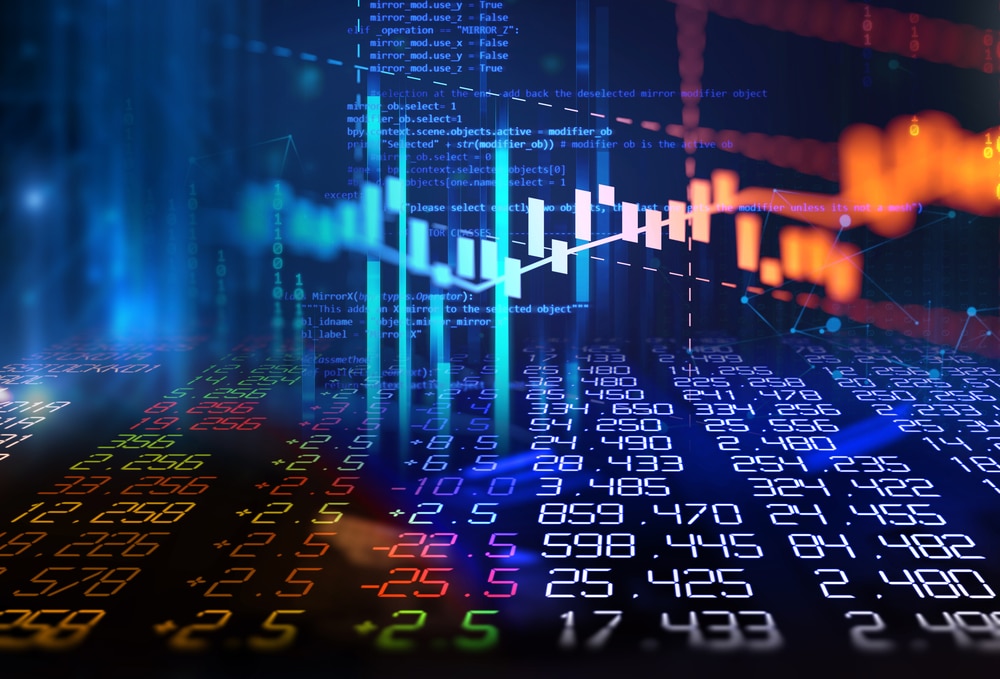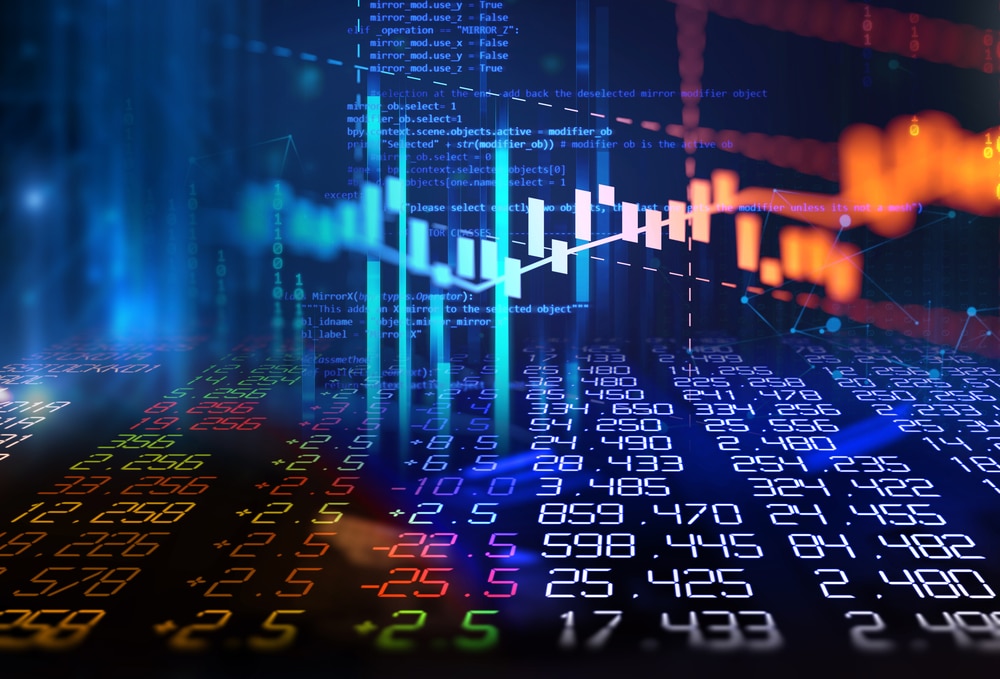 Investors scooped up stocks in Japan as markets reopened following Monday's national holiday.
China mainland is taking their money to Hong Kong to hunt for bargain opportunities amid the US-China tensions.
Export economies hope to reap from huge US government spending as Joe Biden promises trillions of dollars in the stimulus package.
Japanese stocks soar on Covid-19 drug report
In Japan, stocks surged Tuesday following a report that Chugai Pharmaceutical's drug was found to be effective in treating people sick with COVID-19. The Nikkei 225 index rose 0.09% to hit a new 30-year peak. Meanwhile, the broader benchmark Topix index advanced 0.16%. Japanese markets were closed Monday for a national holiday.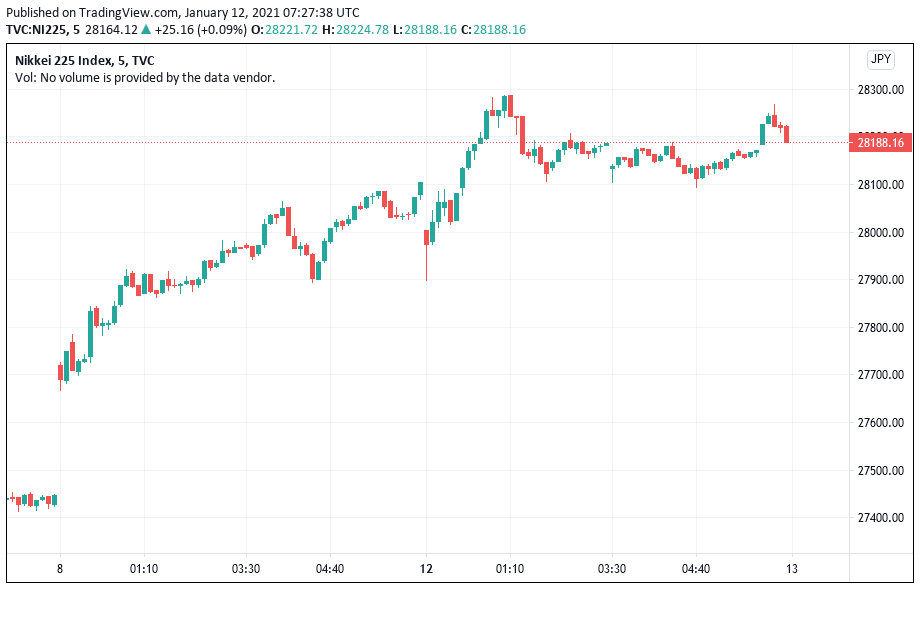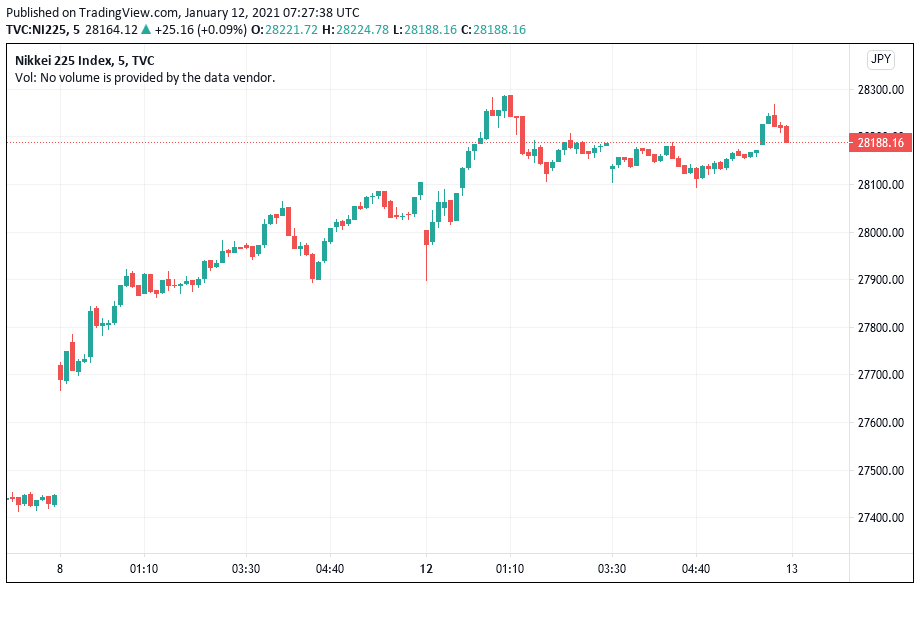 The COVID-19 drug reports seemed to bolster hopes that Japan could escape a countrywide lockdown that could hurt the economy. The country has already locked down its capital Tokyo and neighboring regions in a bid to stem the spread of a more dangerous coronavirus strain.
Investors continue to exit Australian stocks amid COVID-19 concerns 
Australian stocks tumbled Tuesday, continuing their Monday slide. The benchmark S&P/ASX 200 index retreated 0.3% to 6,679.1 at the close of Tuesday. The index fell 0.9% to close at 6,697.2 on Monday, where gold mining stocks caused the biggest drag on the index.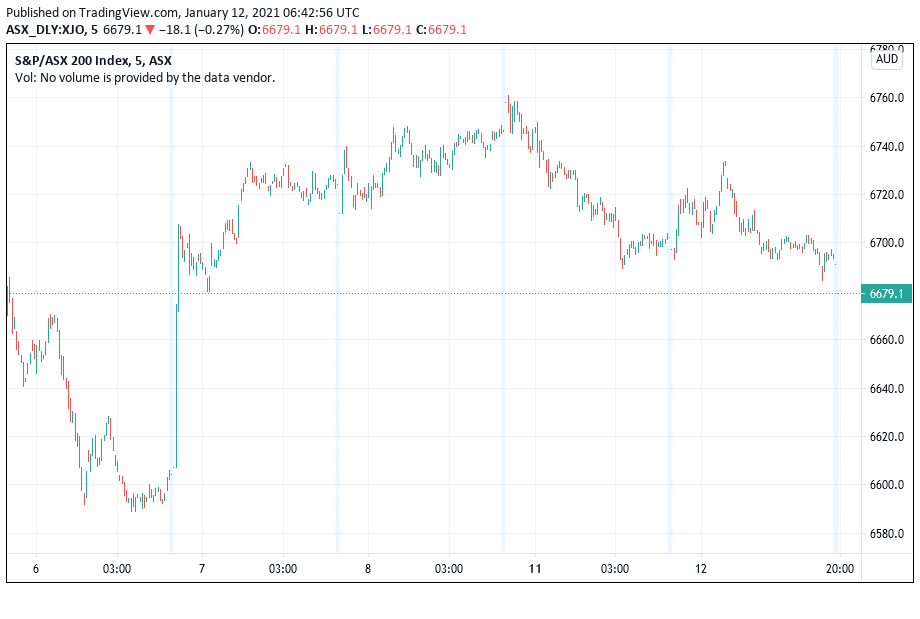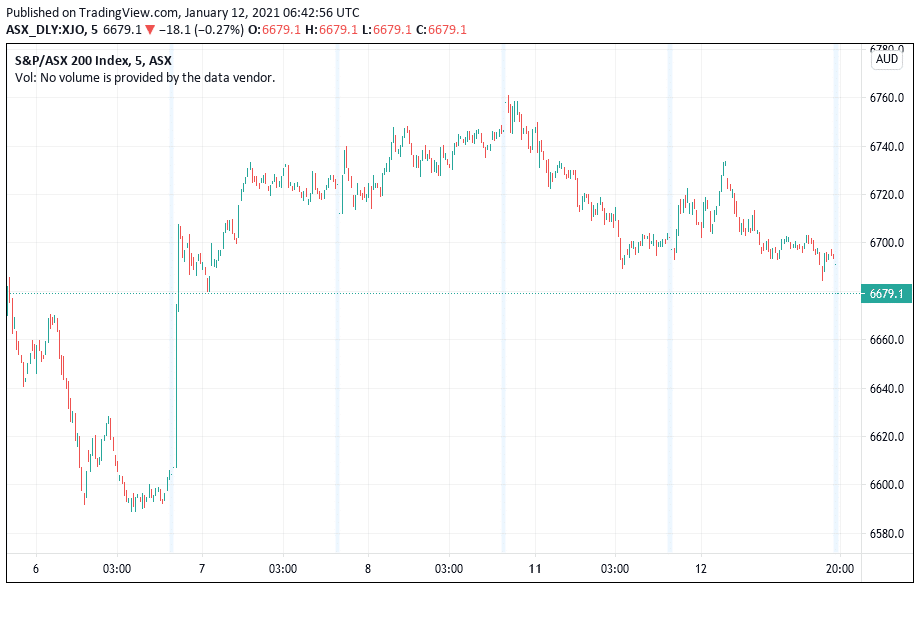 In Tuesday's trading, mining stocks continued to be a drag alongside tech stocks as surging COVID-19 cases increased fears of fresh lockdowns that would deal a blow to economic recovery efforts.
Hong Kong stocks advance despite US-China tensions
Hong Kong shares edged higher Tuesday, adding to Monday gains. The Hang Seng Index rose more than 1% to 28,190.85 early Tuesday as it approached a new 1-year peak. The benchmark advanced 0.1% Monday. Capital flow from China mainland is thought to be driving Hong Kong stocks.
Meanwhile, Chinese stocks also rose Tuesday, with the blue-chip CSI300 index advancing 1.1%, reversing its 1% decline Monday. The Shanghai Composite index was rising 0.8% after falling 1.1% Monday. The narrow Shenzhen index is jumping 0.74%. Investors seem to hope that the Joe Biden administration would reverse some of Trump's actions that have hurt investments in Chinese assets.
Profit-taking weighs on Korean stocks
South Korea shares continued their decline Tuesday, with the KOSPI retreating 0.71% to 3,125.95. The benchmark tumbled 0.12% Monday. As the KOSPI has advanced nearly 10% so far this year, gaining more than 20% in the past month, investors may be moving to take profits, resulting in the pullback. Foreign investors have been the leading sellers in Korean stocks in recent days.
Banks shake confidence in Indian stocks
Indian stocks surged to all-time highs Monday, buoyed by prospects of strong corporate earnings. The blue-chip NSE Nifty 50 index advanced 0.96% to 14,484. Meanwhile, the broader benchmark S&P BSE Sensex rose 1% to 49,269.32. IT services exporters like Tata Consultancy Services, and Infosys led Indian stocks higher Monday.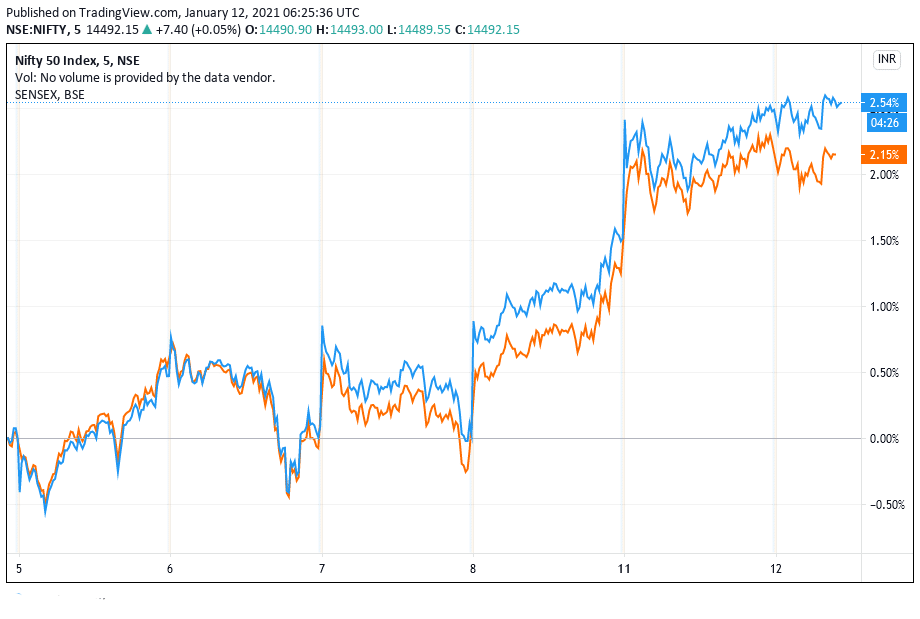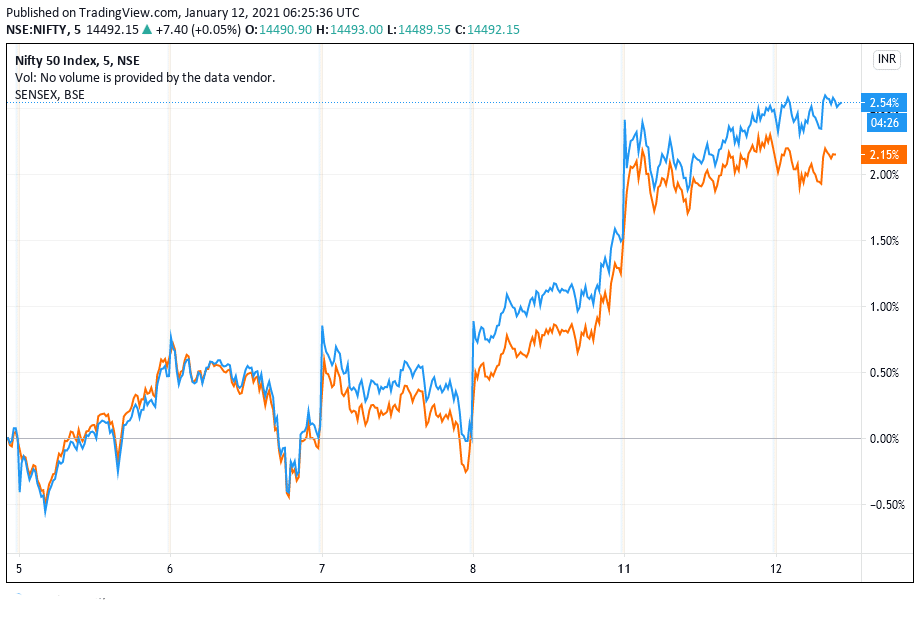 Caution gripped trading in Indian shares Tuesday. The NSE Nifty 50 index fell 0.1% to 14,473 while S&P BSE Sensex retreated 0.25% to 49,143.75 early Tuesday. Bank stocks were to blame for the decline as the Nifty bank index slipped 0.74%. Investors dumped India's bank stocks after the central bank predicted that bad loans might double in 2021. In addition to concerns over bad loans causing banks' stocks to tumble, profit-taking after the big Monday rally may also be in play.
European stocks under pressure as COVID-19 headache persists 
In Europe, the region's benchmark STOXX 600 index fell 0.67% to 408.41 on Monday. Losses in the auto sector drove down the index while healthcare stocks softened the blow. London's FTSE 100 dropped 1.1%. Meanwhile, the FTSE All-World index logged its worst day in three weeks, falling 0.8%. Frankfurt's Xetra DAX shed 0.8%. French benchmark CAC 40 retreated 0.78% to 5,662.43.
The European stocks tumbled as the region grabbles with soaring coronavirus infections that have forced several countries to return to lockdown.
Global investors keep hope alive amid vaccine distribution and change of guard in the White House
The COVID-19 drug report from Japan and the ramping up of vaccine distribution should mitigate concerns of the virus running out of control and sparking a broader economic fallout.
The coming White House administration change also looks positive for global markets. President-elect Joe Biden promised Friday to spend trillions of dollars in economic stimulus, including $2,000 direct checks to households. Export-driven economies, especially in Asia, could benefit from the big US government spending.