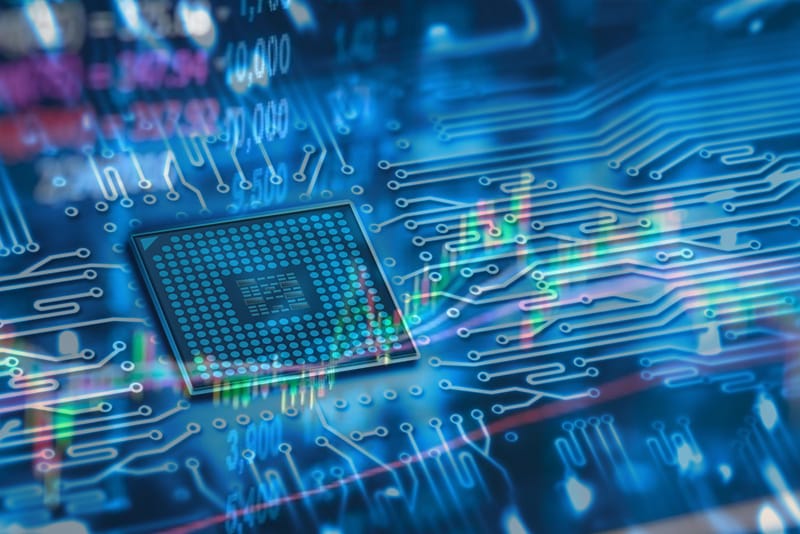 The semiconductor industry has been one of the most discussed topics in recent years. Semiconductors are used in many products and technology processes, including mobile phones, automobiles, military weapons, smart technology, and much more. They are typically thought of as a single technology play in a single industry, but they are used in many applications. They are in the technological industry, but they are also manufacturers; thus, their business is cyclical like any other manufacturing or commodity business. They have gotten off to a shaky start in 2022, and things may be slowing down following a strong year in 2021. There are several reasons to make a long-term investment in them, though.
Why should you invest in semiconductor chip stocks?
Semiconductors are used in practically all electronic equipment, such as bank machines, smartphones, automobiles, and computers. Below are the reasons why you should invest in them for the long term.
Cars, like many other modes of transportation, are becoming increasingly technological. Microchips are used in the majority of new car models.
5G technology necessitates advanced circuitry, using more semiconductors.
With the rise of artificial intelligence (AI), drones, cloud computing, the internet of things (IoT), automation, digitized weapons technology, and the metaverse, it appears that semiconductors will never be in short supply.
Semiconductor chips are now the United States' fourth-largest export. Research and development account for one-fifth of semiconductor production budgets.
NVIDIA Corporation (NVDA)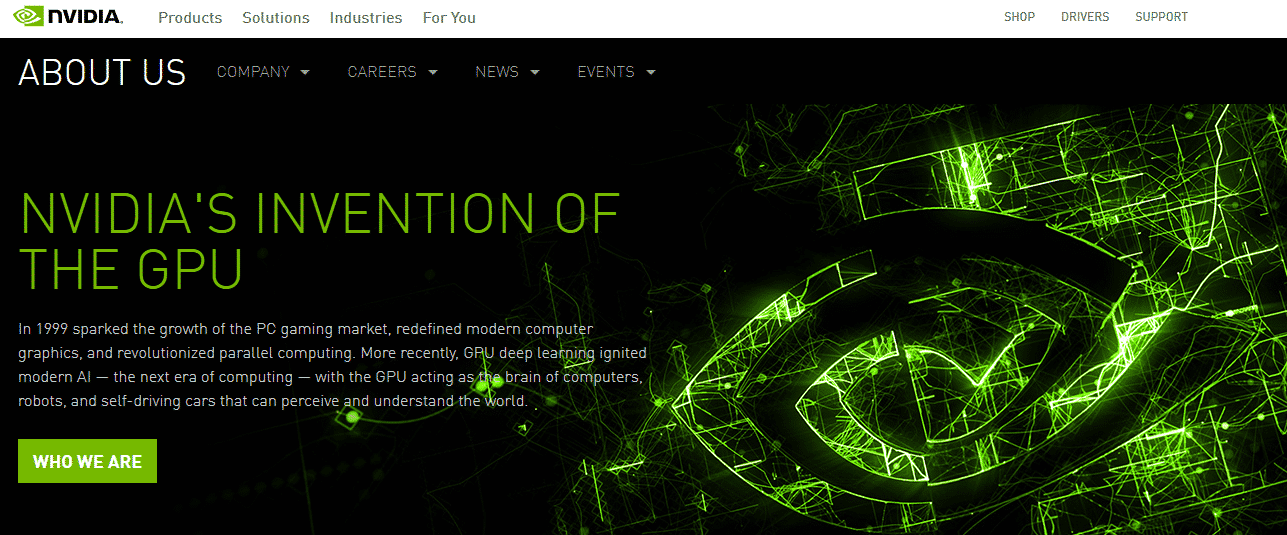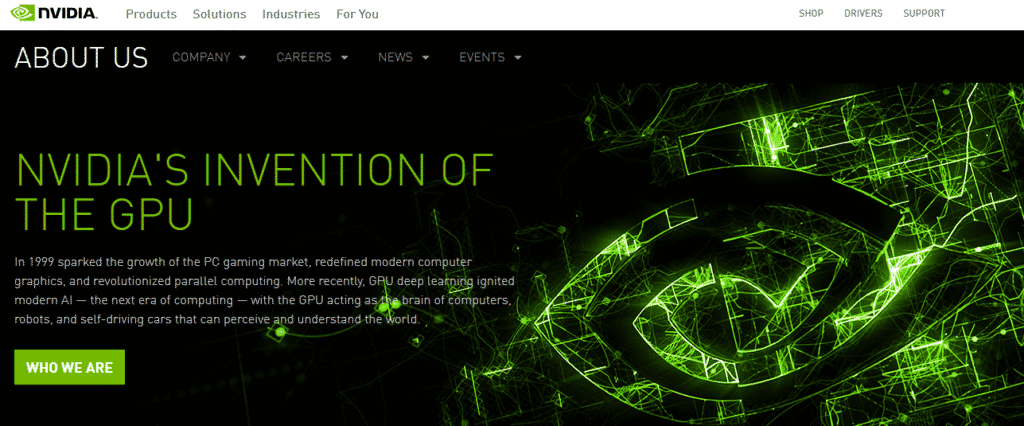 NVIDIA is the pioneer of GPU-accelerated computing. It focuses on products and systems for the huge and rapidly increasing gaming, professional visualization, data center, and automotive markets. (NASDAQ: NVDA) is also generating higher-than-average profit margins, which it is putting towards new market expansion, and revenue growth. The business has established a vast software library and cloud computing platform, both of which are often free to clients to make the process of deploying its chips to novel purposes like artificial intelligence (AI), machine learning, and self-driving cars easier.
NVIDIA gets a head start in designing semiconductors for the AI movement as a GPU pioneer. According to technology research firm IDC, global AI spending is predicted to grow at a rate of roughly 20% each year, reaching $110 billion by 2024. Also, its technology has been applied to more than simply GPUs. In early 2020, it finalized the acquisition of Mellanox, a data-center networking and connectivity firm.
Intel Corp. (INTC)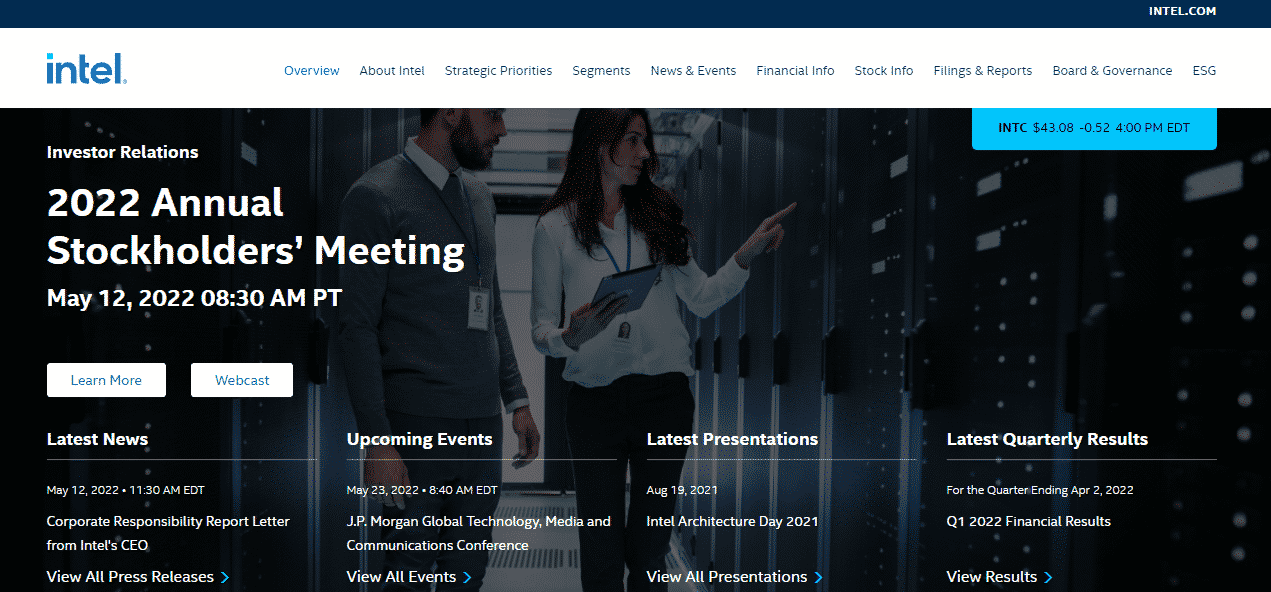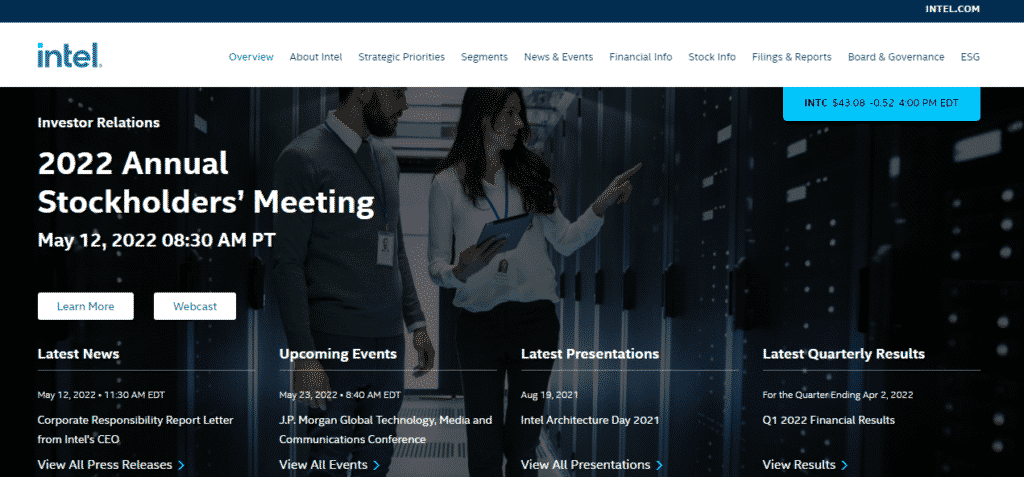 Intel is one of the top semiconductor companies to buy, especially because it's one of the most appealing ways to obtain broad-based semiconductor exposure. The company's main business, supplying computer and server chips, continues to be profitable. The segments include the client computing group, data centers, non-volatile memory solutions, programmable solutions, and the internet of things group.
Intel supplies its products all over the world, with production plants in Oregon, Arizona, New Mexico, Ireland, Israel, and Vietnam. It had been deemed a stagnating business for years, but the COVID-19 epidemic boosted sales dramatically as people acquired machines to work and study from home. It has also invested in the autonomous vehicles and the self-driving unit Mobileye, which is expected to be sold this year for a profit. Meanwhile, INTC stock is one of the most affordable blue-chip stocks available.
Texas Instruments Inc. (TXN)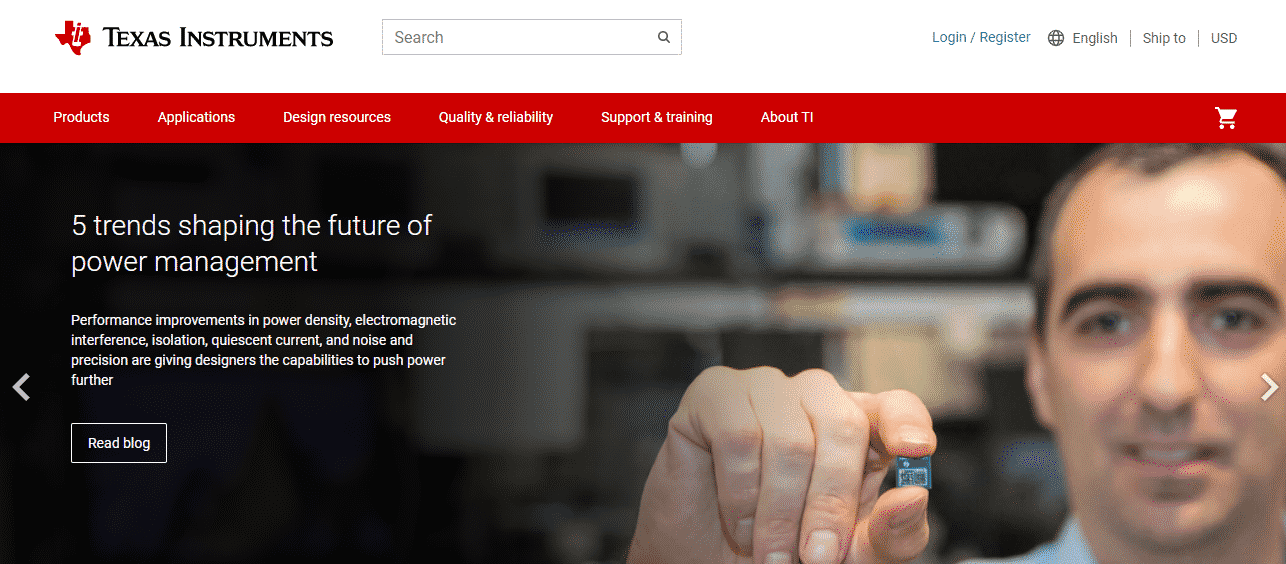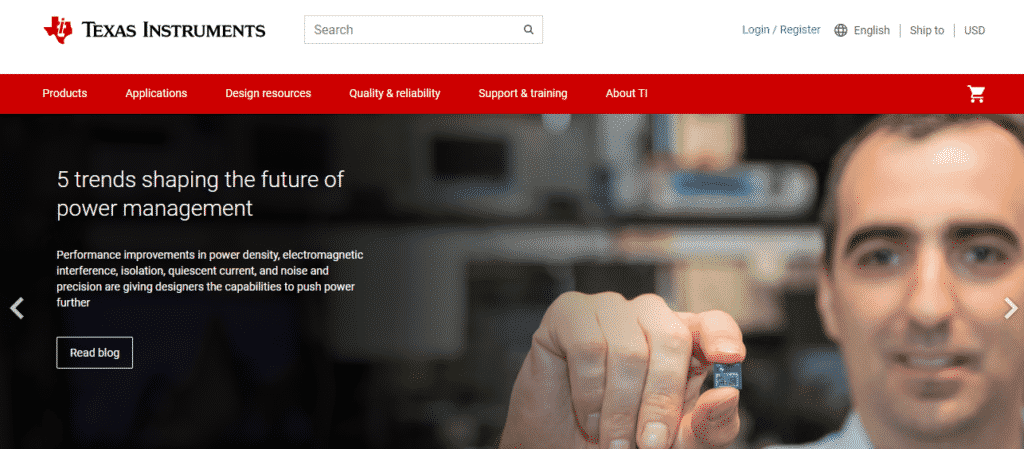 Texas Instruments is a semiconductor company that specializes in analog chips and embedded systems. Notebook computers, printers, TVs, home appliances, power tools, barcode scanners, ATMs, medical equipment, and advanced driver assistance systems in cars all use the company's chips. Texas Instruments provides its products to electronics makers and designers in the personal electronics, industrial, communications, automotive, and enterprise systems industries in more than 30 countries.
Texas Instruments' stock dropped 10% recently. This is because it declared a major ramp-up of capital expenditures for new equipment and related items. Traders reacted quickly as a result of this; however, that dip represents an opportunity. While the substantial spending may reduce free cash flow and dividend growth in the medium term, it will position the company for another decade of analog semiconductor dominance, making it a long-term investment.
Ambarella Inc. (AMBA)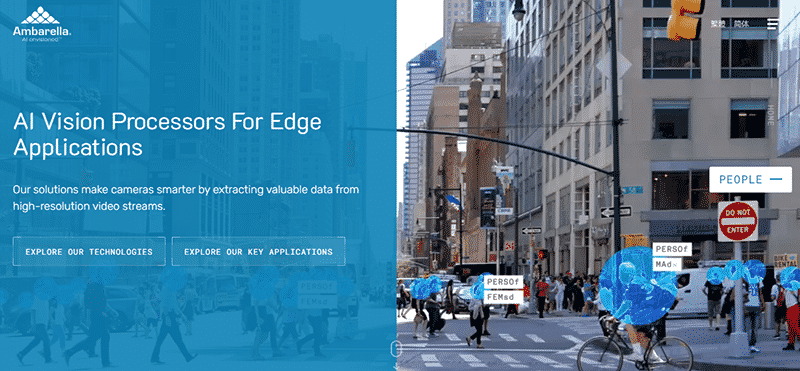 Feng Ming Wang and Leslie D. Kohn formed Ambarella on January 15, 2004, in Santa Clara, California. It is a video compression, image processing, and computer vision company that develops and sells software. Security cameras, automotive cameras, industrial and robotic applications, and consumer applications are among the end markets served by its processors and software. Its technology has been used in products such as Alphabet Inc.'s (GOOG, GOOGL) Google Nest and GoPro Inc.'s (GPRO) cameras.
Ambarella shares are now down 32% year to date, however, as speculative growth shares have plunged. This makes AMBA stock a good buy-on-the-dip candidate right now, as demand for video processing technology is only going to grow.
Applied Materials Inc. (AMAT)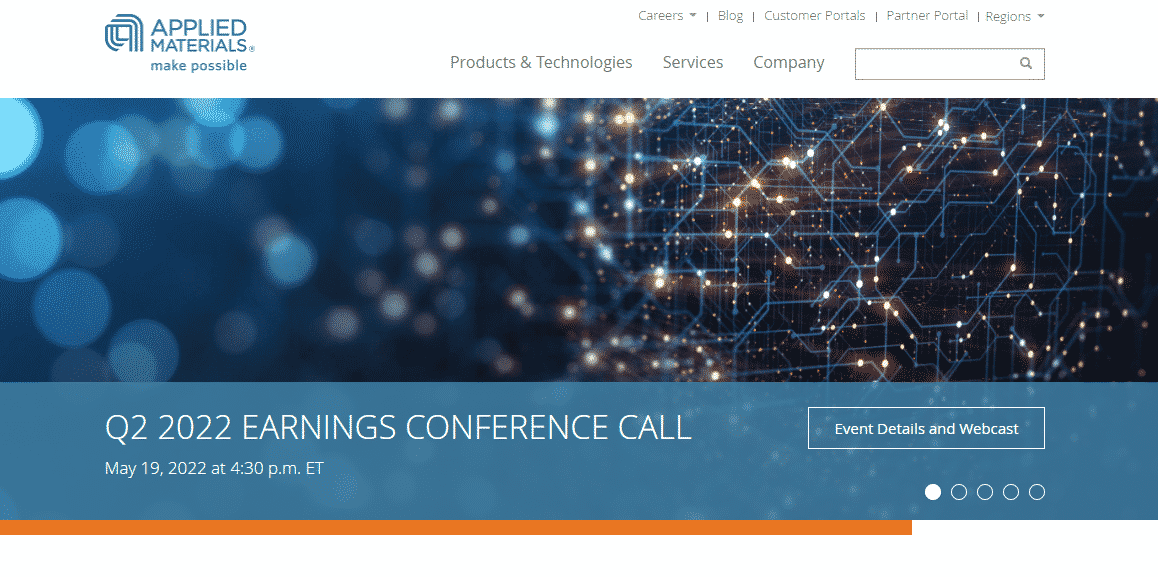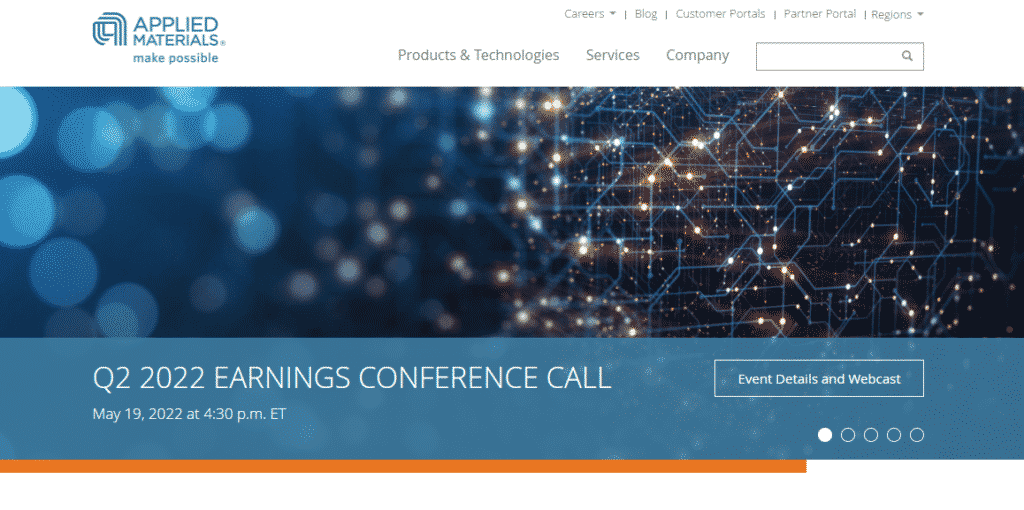 Applied Materials, Inc. provides manufacturing equipment, services, and software to the semiconductor, display, and related industries. It operates through three segments which include Semiconductor Systems, Applied Global Services, and Display & Adjacent Markets.
Semiconductor companies have rushed to build new capacity, resulting in a surge in revenue for Applied Materials. Even as the semiconductor sector slows from a record year in 2021, there is still considerable demand for new semiconductor factories due to the supply chain issue and increased efforts to bring vital industries with national security interests back to America. Applied Materials' earnings should be above expectations, and the stock is currently trading at just 15 times the estimated earnings for 2022.
Summary
The outlook for semiconductor stocks was bright coming into 2022, but the industry has been thrown a curveball that has blown the market off. Many of the same potential drivers for semiconductor stocks that existed at the start of the year still exist, such as the rollout of 5G. We examined the top 5 stocks to invest in for long-term potential in this article.