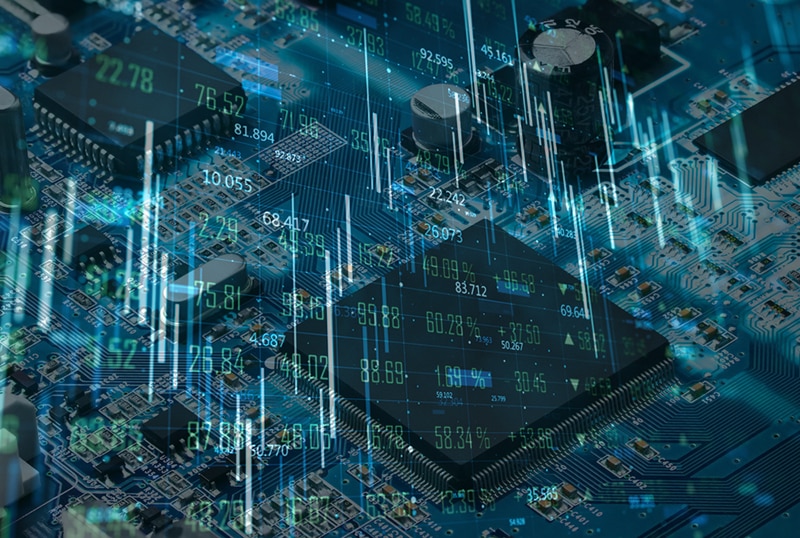 Semiconductor stocks have had a difficult period in 2022. In late April, the closely-watched iShares Semiconductor ETF (SOXX) was trading at $400, close to its lowest level since May 20th, 2021. As shown below, that price was approximately 28% below the highest level in 2021.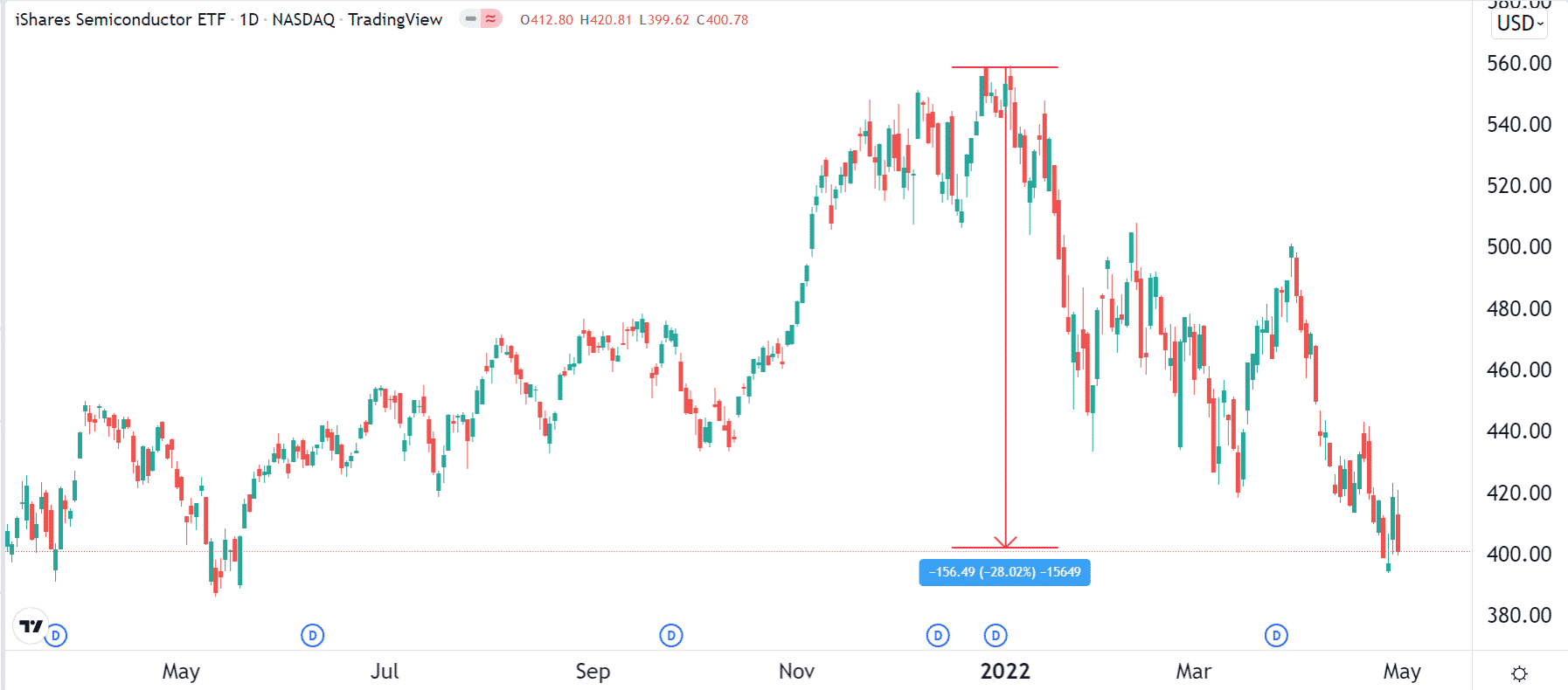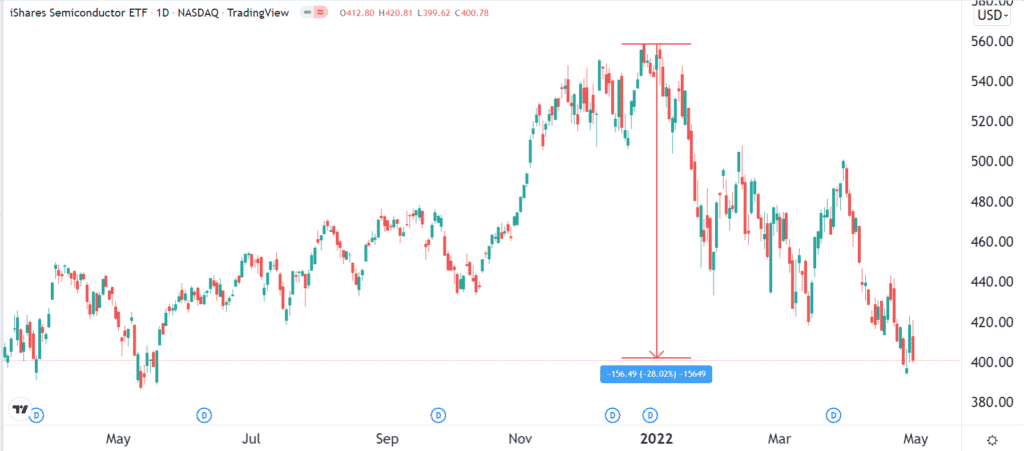 This article will look at what semiconductor stocks are, their types, and why their prices have dropped sharply in 2022.
What are semiconductor stocks?
Popularly known as chips, semiconductors are essential parts of our modern society. A chip is a relatively small device with millions and billions of small parts such as transistors and wiring. In the past, semiconductors were primarily used just in computers.
While this use still remains, the reality is that chips are now used in everything. They are important components in the automobile industry, where they control everything like car keys, cruise control, and window navigation, among others.
Chips are also used in other industries like smartphones, home alarm systems, televisions, radios, and the industrial sector. Therefore, they are some of the most important products globally. As a result, companies like Taiwan Semiconductor, Samsung Electronics, and Intel have all committed to investing over $75 billion in the American chip industry. 
Other countries in the European Union and Japan have all announced giant investments in the sector. The idea is to move away from dependence on China.
Types of semiconductor stocks
There are hundreds of semiconductor stocks in the United States and worldwide. These firms approach the industry in various ways. Some of the types of chip companies are listed below.
Semiconductor foundries – These are firms that do the actual manufacturing of semiconductors. They are used by companies that spend resources on research and development of semi technologies. Examples are GlobalFoundries, Samsung, and Taiwan Semiconductors.
Processor companies – These companies develop different types of chips like CPUs and GPUs. Examples are Intel, AMD, and Nvidia.
Data conversion and signal – These firms manufacture products used in the data conversion and signaling industries. Examples are NXP Semiconductors and Analog Devices.
Chip suppliers – These organizations supply their products to companies in the semi-industry. Examples are ASML, Applied Materials, and Lam Research.
Examples of semiconductor stocks
There are many semiconductor stocks in the United States. Check out some of the most popular companies in the semiconductor industry below.
Taiwan Semiconductor – It is the most important semiconductor company in the world since it manufactures products for firms like Microsoft, Intel, and AMD.
AMD – It is a leading company that creates chips for computers and data centers. It has grown from a small company to a firm valued at over $138 billion.
Qualcomm – It is the biggest semiconductor company focused on mobile devices like smartphones and tablets.
Why semiconductor stocks have underperformed
In the first chart above, we saw that the iShares Semi ETF has been in a strong bearish trend.
The one below reveals that companies like Analog Devices, Intel, AMD, and Qualcomm have all collapsed by over 10% in 2022.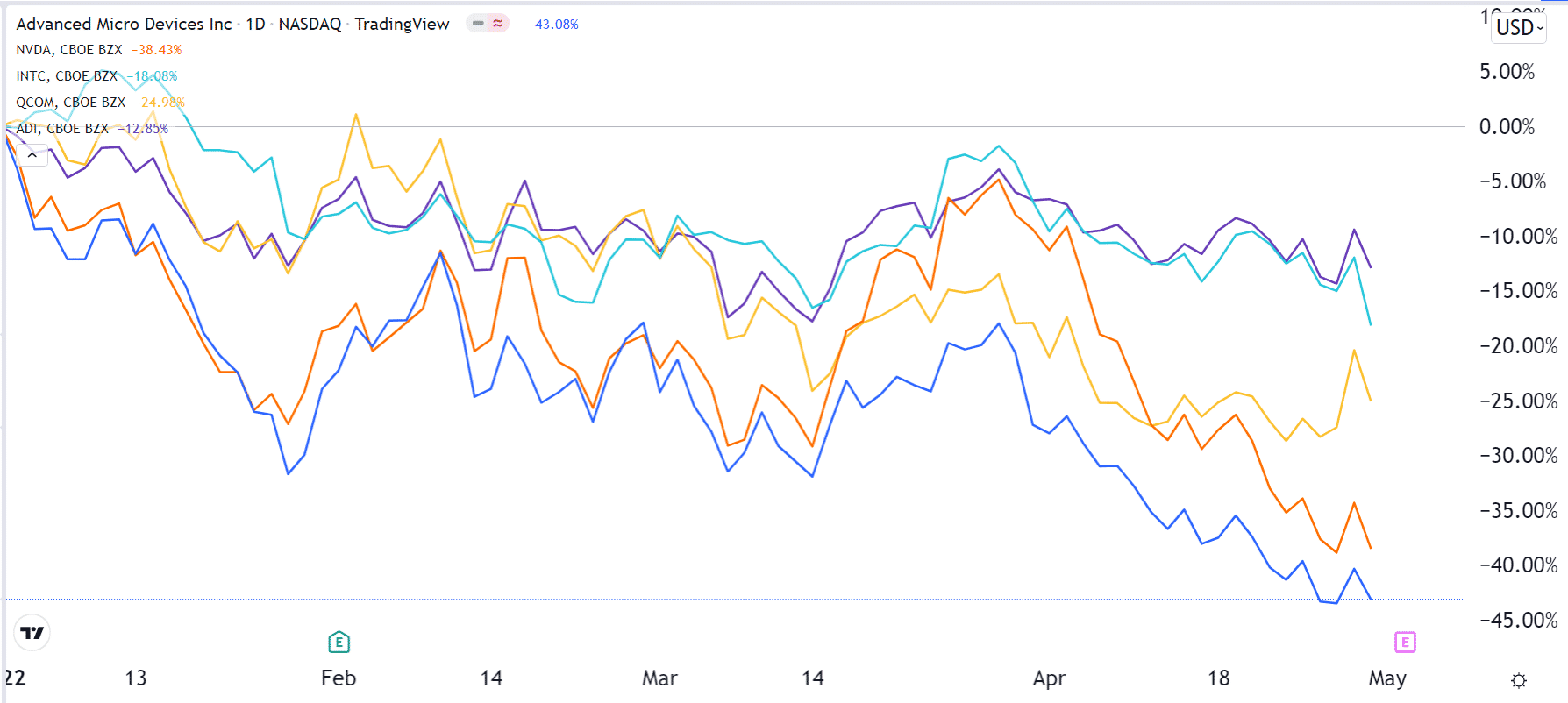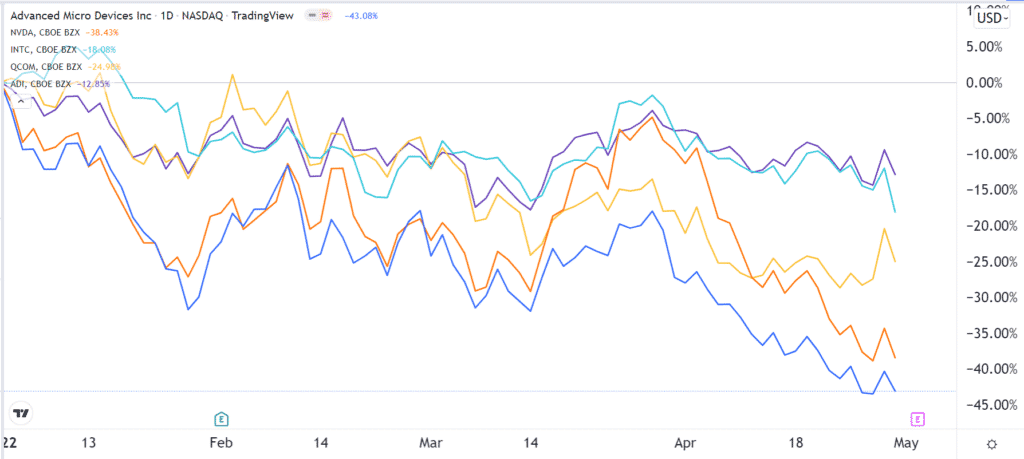 So, why did it happen?
Overvaluation
The first main reason why semiconductor stocks crashed in 2022 is that the firms were extremely overvalued before. At its peak, Taiwan Semiconductor was valued at over $620 billion, making it the biggest chip manufacturer in the world. Similarly, Nvidia's peak market value was north of $600 billion.
These companies had unreasonably high price-to-earnings metrics. Despite the decline, AMD still has a PE ratio of 33, while Nvidia has a PE of 44. Other firms like Taiwan Semiconductor and On Semiconductor have a similar pricier valuation.
This overvaluation happened as demand for semiconductors rose during the Covid-19 pandemic. Also, the chip shortage that existed pushed more people to buy chip stocks. Therefore, the decline in semi stocks is mostly due to valuation concerns.
Slowing growth
Another reason why semiconductor stocks have dropped is that there are expectations that some sectors of the semi-industry will start slowing down. As you possibly know, the Covid-19 pandemic led to strong demand for chips. Companies like Nvidia benefited from the rising popularity of gaming and Bitcoin mining.
Chip stocks also saw rising demand as demand for data centers increased as companies embraced cloud computing. Therefore, there are concerns that the strong growth that existed then will start slowing as the world moves away from the pandemic.
Further, chip companies benefited from the strong demand for personal computers as more people shifted to working from home and many schools embraced online learning. This trend will likely slow down in 2022.
Inflation, Fed, and supply chains
Semiconductor stocks also declined because of the rising inflation around the world, which has made it so expensive to do business. The cost of most raw materials used to manufacture chips has risen dramatically in the past few months. Therefore, there are concerns about margins.
Further, the Fed has committed to hiking interest rates, a bearish factor for companies in the manufacturing sector. In addition, ongoing supply chain disruptions have also affected the performance of these companies. There are signs that these supply chain disruptions are easing.
Bottom line
Semiconductor stocks have declined in 2022 because of the concerns mentioned above. With the demand for semiconductors rising, there is a likelihood that most of these companies will bounce back. As an investor, you should focus on good quality stocks with a growing moat and those working to boost shareholder returns. Examples of these companies are AMD, Intel, and Taiwan Semi.