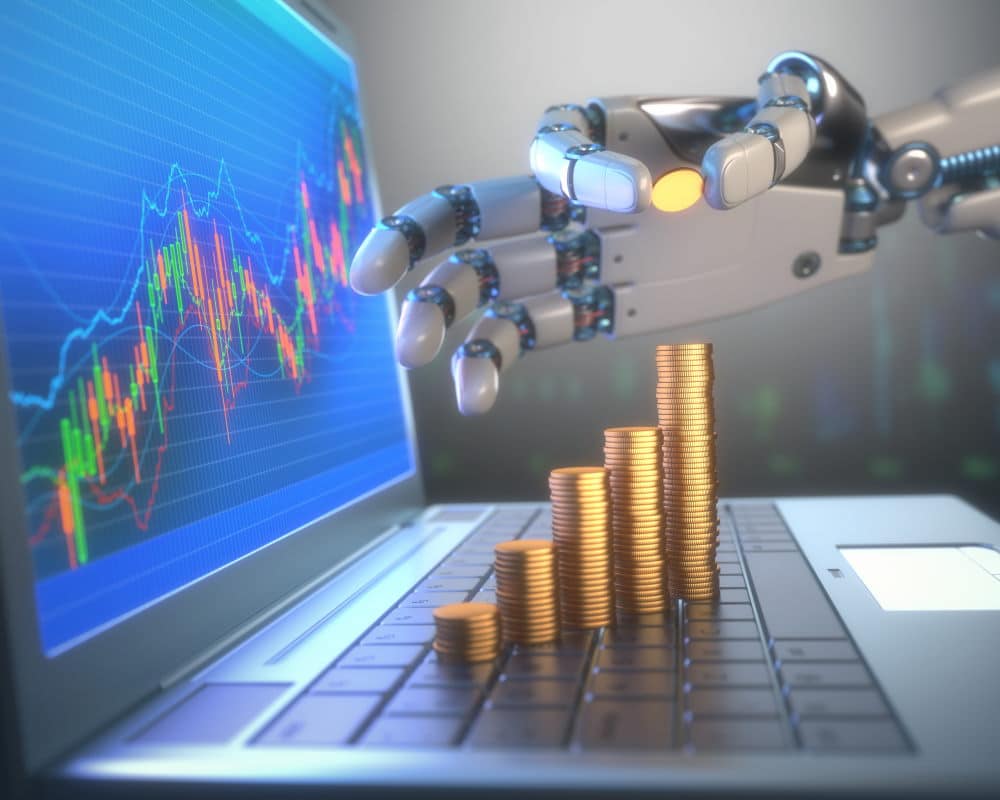 The current Forex market landscape is one of the most profitable markets for traders and investors to dive into. With a daily turnover of approximately $5.1 trillion in 2019, it is arguably the single biggest traded market on a global scale. With the expansion of internet connectivity and the influx of several online forex brokerage sites, Forex trading has become more accessible to all than ever before.
In an attempt to generate consistent profits on a regular basis, many traders tend to go for automated trading platforms. These mechanical trading platforms allow traders to establish specific rules related to trade entries and exits. Once programmed, the software can automatically execute trades on behalf of the trader, usually with the help of a computer or a similar device. The majority of traders that operate in the forex market do not have much knowledge of the trading process, which explains the rise in popularity of automated trading systems. Apart from being readily accessible, it also doesn't require much of a big investment initially.
Automated Forex trading systems can usually be categorised into two groups, namely, Forex Robots and Forex Expert Advisors. Expert Advisors or EAs are created by experienced and skilled professionals who program algorithms into the software which analyse market trends and perform trading actions. Forex robots, on the other hand, are automated software program which works similar to an EA, trading on a trader's behalf. Both these classes of software have enjoyed a surge in popularity as many traders have increased their profit margins. Indeed, there are certain inherent factors that make automated trading more profitable, compared to any form of manual trading. These factors are explained in brief below.
Trading Diversification: In automated trading systems, traders are permitted to trade multiple accounts, each employing different trading strategies, simultaneously. As a result, the risk is spread over multiple instruments, while creating a hedge against losing positions at the same time. This makes trade execution much faster as trades can be executed by a computer in mere milliseconds. EAs and Robots also scan a range of markets for trading opportunities, generating orders and monitor trades automatically.
Preserves Trading Discipline: Automated trading systems work with already established trade rules and automatically executes trades on the trader's behalf, preserving trading discipline even in the most volatile of market situations. When trading manually on the other hand, discipline can easily be lost, due to emotional factors such as fear and desire. Traders often end up making the wrong choices as a result, which can cost them profitability. Through automated trading, a trading discipline is maintained as the trading plan is always followed accurately. Any kind of pilot error or human error is minimised.
Order Entry speed is improved: Automated trading systems can respond immediately to changing market conditions. They can automatically generate orders as soon as certain trading criteria are met. In volatile trading markets, getting in or out from a particular trade a few seconds earlier can make a big difference in the amount of profit one can generate. By using automated trading systems, all other orders are automatically generated as soon as a position is entered, including profit targets and protective stop losses.
Back-testing: Backtesting refers to a process where trading rules are applied to historical market data to determine its viability. All trade rules need to be absolute when designing an automated trading system. Traders can thus take the help of back tests and test a particular EA or forex robot on historical data before they begin live trading. Backtesting allows traders to fine-tune trading ideas, and to check whether a particular EA or robot is legitimate.
Emotions are minimised: Emotionally driven trading decisions are seldom profitable and viable. Automate trading systems eliminate the influence of human emotions throughout the trading process. As a result, traders will have a better chance of sticking to their original trading plan and not get affected by any losses or profits that are generated along the way. Fear and greed are largely removed from the process. Additionally, automated trading can curb "over-trading" tendencies of certain traders, while also helping traders who are afraid to "pull the trigger".
To Sum Up
With the expansion of internet connectivity on a global scale, the forex market is seen as a land of great fortunes by many traders who join on a daily basis. Automated trading platforms help traders to generate consistent profits if implemented correctly. It is a much faster, more reliable method of trading than manual trading in certain aspects. However, there are various frauds and Ponzi schemes masquerading as automated trading platforms to entice unsuspecting traders.
Thus, traders are always advised to select only the most legitimate trading platform from the most reliable and reputed of developers to avoid getting scammed. There are several authoritative sites that can help traders make that decision.