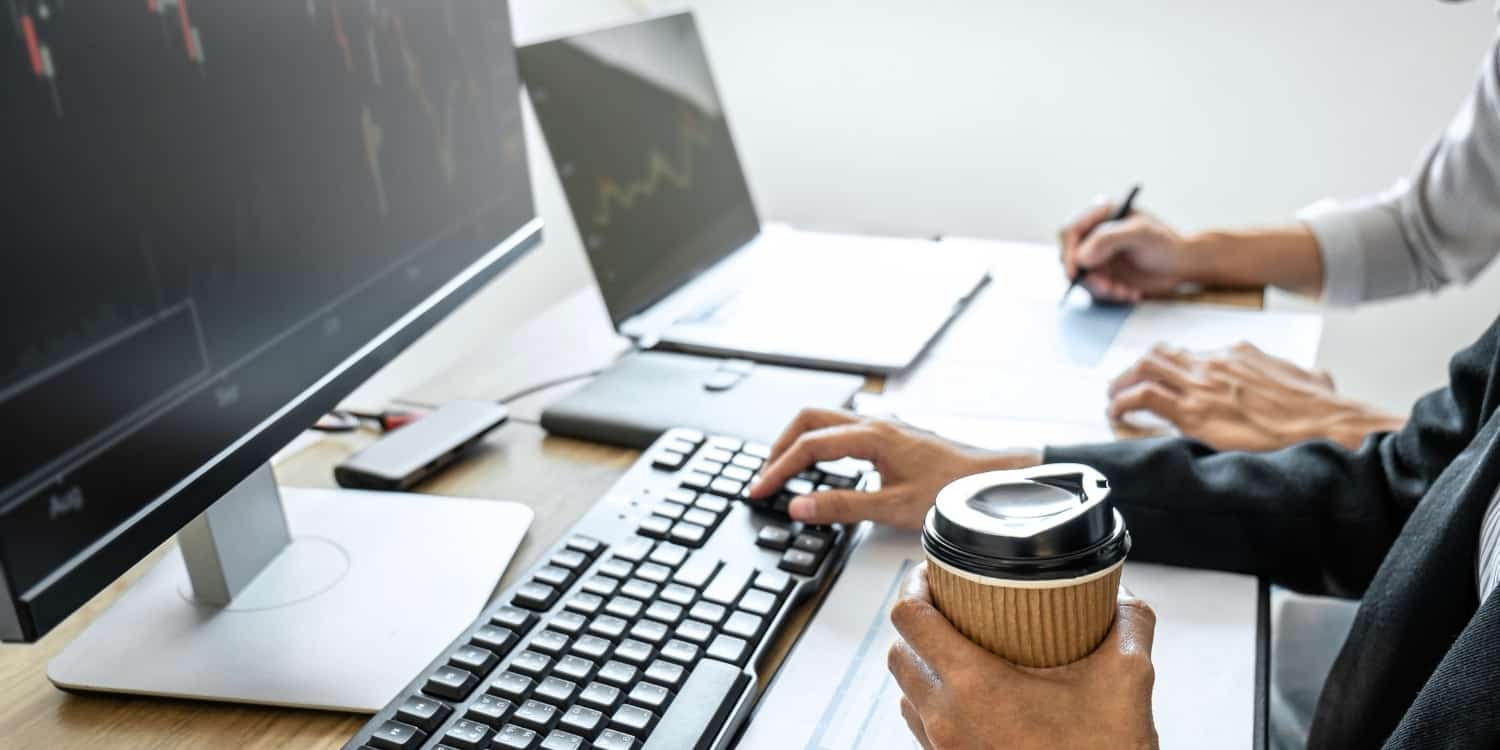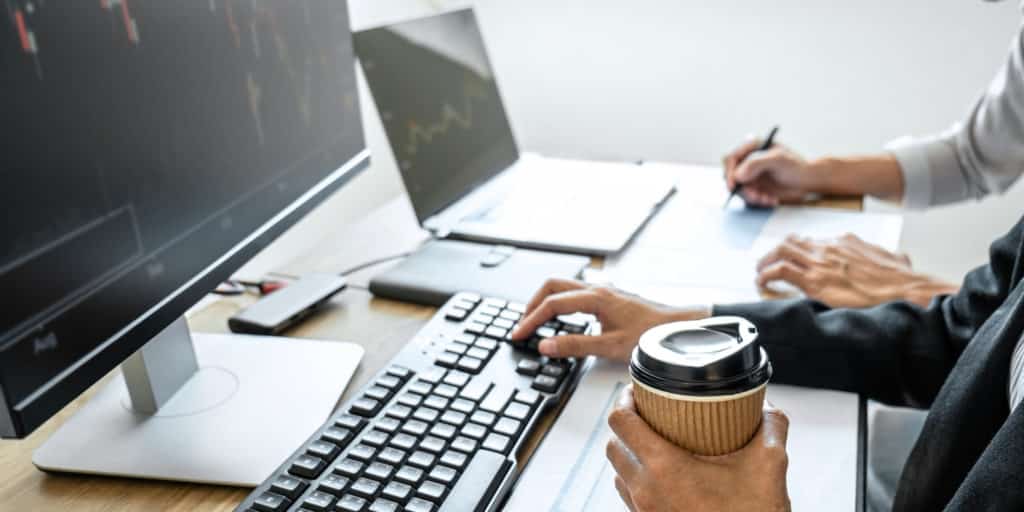 Investing in the capital markets boils down to several things. It requires extensive knowledge and experience to be successful and carve a career in the highly competitive field. The most experienced and successful traders have perfected the art of carrying out in-depth technical analysis and interpreting economic data
If you lack the acumen to read and interpret price charts does not mean you cannot join the big boys on the table and generate significant profits. Technology advancement has made it possible for novice traders to also participate with little or no experience. Social trading is the latest sensation pulling millions of novice traders into the markets.
What Platform is the Best for Social Trading?
Social Trading: What you should know
Social trading is an investing phenomenon whereby traders interact with one another to make trading decisions. The tact allows inexperienced traders to copy investment strategies and plays propagated by experienced traders. It combines social media, online and real-time trading in the financial markets.
Social trading platforms allow traders to connect in a network with other traders. Instead of sharing memes, photos, and videos, the best social trading platform enables the sharing of financial data and trades. Most importantly, some apps allow traders to copy trades and techniques propagated by the more experienced traders who know what they are doing.
Social trading strategy
While looking to generate sweet returns through social trading, it is important to have a strategy in mind before going to see what other traders are doing. Having some insights about trading helps minimize the risks of following other traders blindly.
One should have some strategies in mind while eyeing opportunities in social trading platforms, including scalping, swing trading, or positional trading. Having mastered one of these strategies, it would be much easier to search for professional traders in the various social trading platforms leveraging either strategy.
Following a trader leveraging either of the strategies makes it easy to know what they're doing and how they intend to trade specific security. The professional traders would provide valuable insights on the various key levels as well as ideal points to open and close positions.
How social trading works
A social trading platform allows a much more experienced and successful trader to share their ideas with others easily. In addition, the platforms make it easy to combine decision-making methods between traders for a much more in-depth analysis. Once subscribed on a social trading app, you can search for other investors to see their trading activity and ask them questions.
Conversely, social trading enables trading online but with the input of others. In this case, players can spend little time glued to the screen analyzing price charts and scanning for opportunities. You can then decide to adopt an investor's trading strategy if it has a high success rate going by past trades.
One of the best things about social trading is that it allows traders to interact with others and view and analyze other people's trades. In addition, copying trades makes it easy to see which methods and strategies are being deployed with success and failure. The investment strategy has allowed the least experienced people to flock to the market and bet on various securities.
Social trading: is it legal?
Social trading offers a legitimate and easy way of making money while interacting with professional traders and learning the ropes. It also offers an opportunity to emulate people's success on some of the best social trading platforms.
However, it is important to note that social trading can be risky when following other traders blindly. Therefore, it is never a good thing to fully rely on other social trader's tools, experience, and knowledge. Instead, one should use the information accorded and try to make a sense out of it to make more informed trading decisions.
Is it possible to earn good profits with social trading
Any investment strategy is as good as the person implementing and the information used. Conversely it is possible to earn good profits with social trading while following successful professional traders and relying on accurate information. The idea is not to follow the professional blindly but use their investment strategy and information to make an informed decision.
It is important to note that the professionals can also be wrong. Therefore, it is never a good thing to do exactly what the professionals are doing without carrying out due diligence and trying to make sense of the information at hand.
What are the benefits of using social trading platforms?
Social trading platforms offer access to reliable information that can be used to make informed trading decisions. The information shared on the best social trading platform reduces the duration and cost of becoming a successful trader. The ability to learn from seasoned investors simplifies and enhances the learning process efficiently and quickly.
Social trading as a tact of investing has made it possible for millions of people to make significant income on the side while learning trading ropes. In addition the platforms pool traders together to interact and share crucial information ideal for trading various markets
Social trading benefits for investors
Successful investors attract more traders to their accounts and therefore earn more profits on subscriptions.
Social trading app allows investors to earn commissions on successful ideas on various social trading platforms.
Social trading platforms allow investors to enjoy the best trading conditions due to the sharing of ideas that takes place.
Social trading also allows investors to pass on knowledge to other people therefore enhancing their experience and also learning in the process
Social trading benefits to traders
Access to reliable information for making informed decisions
Collective knowledge sharing in trading, therefore, enhancing the decision-making process
Become part of an extensive trading community whereby markets are analyzed and opportunities shared
Access to diversified trading strategies that enhance the process of generating sweet returns from social trading
Learn from examples of what the professionals are doing while earning on the side
Social Trading Pros
Social trading app offers access to reliable trading information
Offer the ability to make money while learning
Enables connection with a community of investors
Enables collective sharing of knowledge and trading strategies
Social trading offers an easy start to trading by following professionals
Makes it easy to become a professional trader at less costs
Social Trading Cons
Relying on professional traders for information offers a false sense of security.
It can be difficult to know which professional traders are actually successful
Near impossible to predict the outcome
Never a guarantee you will make money through social trading platforms
Verdict: The best social trading platform
If you are interested in social trading, the first step to getting started is finding an appropriate social trading platform. The best social trading platform would offer seamless connection and access to experienced and professional traders willing to teach others the art of trading. Most of these traders would not be driven by the need to make more money by sharing their ideas.
In addition, the platform should come with a user-friendly interface that is easy to navigate to access all the valuable information for making real-time decisions. The platform should also allow one to follow their favorite traders to access their trading strategies and information instead of having to go through the entire platform. Subscription fees, if any, should also be competitive.
Why Social Trading?
Social trading apps and platforms are offering an exciting and easy way of investing in the capital markets. The ability to connect and interact with professional traders has made it easy for inexperienced traders to learn the ropes while also making money.
In social trading, success will always be tied to the success of the investor one is following. Therefore, it is important to settle on an investor who knows what they are doing and boasts in-depth experiences and skills. It is also important to accrue some skills on the side and counter-check the information instead of just doing what the professionals are doing blindly.