Overview of the tech industry and its companies
Technology is at the center of human life today. It is incredible how almost nothing can happen without technological input. You are reading this article right now because of technology. Granted, we can easily point to what technology does. We even know that the technology industry – popularly known as the tech industry – is massive and lucrative to investors.
But can we explain what the tech industry is? By consensus, the tech industry comprises companies that manufacture electronics, create software, and other products like computers. Importantly, the tech industry's target and services are the information technology (IT) sector. For this reason, the IT industry and the tech industry are used interchangeably. Of course, this is a simplistic description of the industry because it encompasses many fields, including electric cars.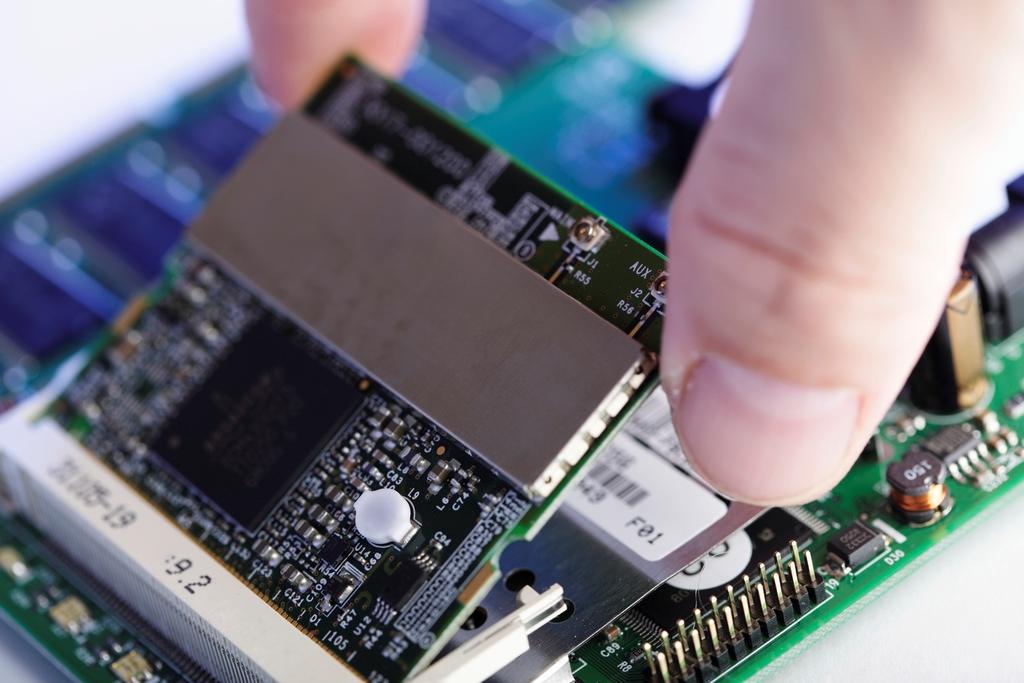 Research shows that the global tech industry could touch and even best $5.2 trillion by the end of 2020. Many trends underlie the enormity of this industry. The most significant is the ongoing digitization and digitalization of economies, jobs, and personal lives.
The United States tops as home to most of the world's largest tech companies. California's Silicon Valley alone has close to 2,000 companies in high tech. Apple, which is the world's most successful smartphone maker, is headquartered in Silicon Valley. Social media giants like Facebook are stationed there as well.
Classification of companies in the tech industry cannot be exhaustive because of the pace of innovation. However, today's common sectors include Big Data, Social Media, On-Demand, Gaming, Computer Vision, Auto tech, Consumer Electronics, and more. 
How Can You Invest in Tech?
Although tech is everywhere around us, it could be not easy knowing how to invest in the companies without relevant knowledge. It becomes more challenging one considers the wide-ranging nature of the industry. 
The good thing is that many tech companies are public so that you can buy their stock. However, how do you know what stock to buy? An excellent place to start is by considering companies based on the sector to which they belong. This way, you can reliably determine if the stock is worth investing in for the long term.  
Then again, many tech companies operate across sectors. Apple, for instance, is in smartphones, computers, and personal fitness (wellness). Perhaps the trick is to track individual companies. But this could be taxing, especially for investors without the time for research.
Luckily, there is an alternative in ETFs. Exchange-traded funds (ETFs) invest in multiple equities, but investors buy them like they would buy a single stock. Investors can access the ETFs via significant stock exchanges.
Unlike stocks, ETFs work like mutual funds where investors have to part with a certain amount of money to cover expense ratios. Management fees, administrative fees, and advertising fees altogether make the expense ratio. A lower expense ratio corresponds to a larger return from investing in the ETF. 
Top Tech ETFs
Currently, there are 75 tech ETFs traded on major exchanges in the United States. These ETFs invest in equities indices and stocks of major companies in five major sectors, including Global technology, US internet, US technology, US semiconductors, and US software. The top three tech ETFs are as follows:
Vanguard Information Technology ETF (VGT)

is the largest fund whose assets under management (AUM) are valued at $35.21 billion. VGT is a Vanguard fund that tracks an index of IT companies weighted by market capitalization. VGT has interests in 330 tech companies, but the top three are Apple Inc. (19.45%), Microsoft Corporation (17.92%), and Visa Inc. Class A (3.75%). The top ten holdings account for 59.55% of VGT's weighting. VGT has paid a dividend yield (TTM) under 2% since mid-2016, but its value has been on an upward trajectory for the last five years, where it gained more than 179%. 

Technology Select Sector SPDR Fund (XLK)

exclusively invests in tech stocks

included in the S&P 500 index. It comes second to VGT in the value of AUM at $34.01 billion. In the last five years, the dividend yield (TTM) for XLK has been consistently under 2%, with the latest figure being

1.05%.

The fund invests in 335 companies, of which the top three holdings are: Apple Inc. (23.38%), Microsoft Corporation (21.05%), and Visa Inc. Class A (4.31%).

First Trust Dow Jones Internet Index Fund (FDN)

targets the largest and most liquid internet companies based in the US about their market cap. The top three holdings include Amazon.com, Inc. (10.43%), Facebook, Inc. Class A (6.84%), and PayPal Holdings Inc. (5.57%). FDN's latest annual dividend payout is 0.35%. 
How to Invest in Technology ETFs
As a rule of thumb in investing, it is always advantageous to start from the point of knowledge. Therefore, proper investing in tech ETFs demands that you first understand their nature and the tech space itself. Besides, understanding the details of the ETFs, like their portfolio composition and the weighting, can help you to pick the most profit-oriented fund.
A popular strategy is to target ETFs focused on a specific sector. It is because it is possible to study a single sector and to gain sufficient information about it. To help refine the ETF choices further, consider their expense ratio and the value of the assets they manage. 
Moreover, consider the stock exchange on which the ETFs trade and the primary currency for transacting. With this information secured, you can go ahead and buy your pick. But tech ETF investing does not stop there. You should regularly monitor the ETF position and make regular adjustments to ensure that your position is always profitable.
Conclusion
Tech is all around us to the extent that we can hardly guess what could be in the offing. Interestingly, this is the case when looking at the tech industry. The high speed at which the industry is transforming means that new companies are emerging regularly, but it also means that understanding the industry for investment purposes is challenging.
Therefore, ETFs save investors a lot of such trouble by constructing a portfolio aimed at exploiting the industry's dynamism to generate income. Investors can buy into these ETFs off stock exchanges through various platforms.