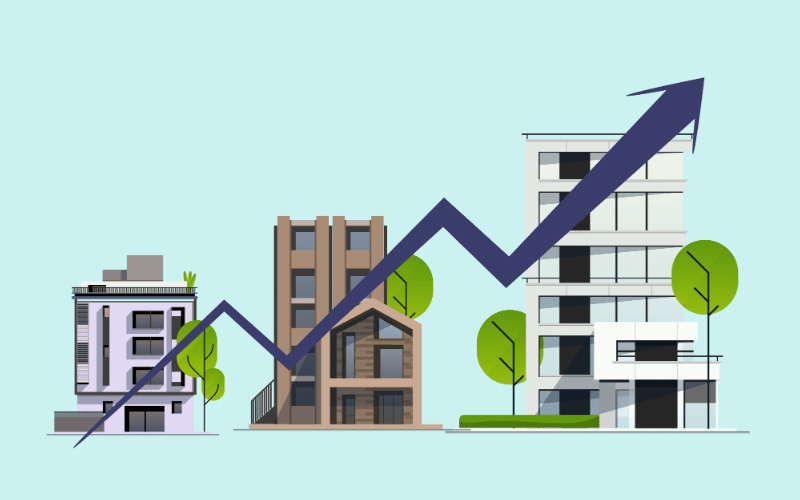 If you're a first-time homebuyer, purchasing your first home is both an exciting as well as challenging prospect. Because it is a substantial investment that you make to last a lifetime, you'll have to be careful not to make a very expensive mistake. The real estate market has been the reason behind the success of some of the wealthiest people in the world. Thus, you have reasons to believe that investing in real estate is a sound investment. 
However, you should be aware of a few of the characteristics of the market before diving right in. 
Why does Real Estate Investment Need Research and Careful Planning?
The probability of the prices of real estate increasing is very big, which is the source of much of the profit generated by investors. However, you have to keep in mind that their prices can go down as well. Such major price swings can occur without warning. You can incur a loss or see breakeven in such situations based on how long you have held the property. 
This is one of the reasons why careful planning and research are integral to investing in the real estate market, especially for beginners. It has immense implications on the money you can make, both in the long-term as well as the short-term. Investing in real estate can also be a great way to diversify your existing investment portfolio and prepare for retirement.
Tips from Successful Investors to Beginners
Planning your Budget
Investing in real estate for the first time might require many individuals to undertake one of the biggest debts in their lives. Thus, in such a situation, you should prioritize your financial goals before diving right in. One of the best ways to do this is to prepare a budget which should include both ongoing costs as well as upfront costs associated with the property.  Ongoing costs include Strata fees, loan repayments, and interest charges, council rates, costs for maintenance and repairs, property management fees, and other charges such as land tax. Upfront costs include the initial deposit, lender's mortgage insurance if any, government charges, legal costs, conveyance costs, loan-application fees, etc. 
Understanding Market Conditions
There are certain external factors that have a huge influence on the real estate market and its property values. As a first time investor, you should always look to stay on top of news regarding current trends. This should include changes to the unemployment rate, mortgage rates, consumer spending habits, etc. By doing this, you get a chance to realize the current market conditions and create a plan accordingly. Learning to predict when trends change can help you to spot numerous profitable opportunities in the market. 
Conducting Adequate Research into the Real-estate market
All markets possess some specific and unique characteristics that are inherent in that particular sector.  The most successful real estate investors have in-depth knowledge of the inner workings of this market. Do not simply rely on agents or information from other investors as they can sometimes be detrimental to your investment. Rather research and get to know about the market in detail first hand. There are numerous educational resources available on the web, explaining the core details of how the real estate market works and how prices move within it. 
Picking out the Right Agent
You should conduct some background checks and additional research before selecting or approaching a particular real estate agent. You can list the names of prospective agents in your locality in a short-list and sit down with them one by one. This will enable you to ask the right questions and enable you to make a better-informed decision. While assessing the qualities of a particular agent, you should ask the following questions to yourself.
What is the experience of the agent in the market and how well do they know the local community and area in question?

How good are his/her negotiating skills?

Can they provide past client testimonials?

What is their approach to multiple offer situations? 

Do they have your best interests in mind?
Comparing Prices
When selecting a particular property or home, it's a good practice to compare it with other existing properties and investments held in and around the same area, before settling with your choice. The valuation of property has immense implications on the listing price, insurance premium payable and the investment analysis you're going to conduct. 
A good way to do this is to visit other homes in the locality to compare the property condition, size, and amenities with the one you've selected. Reasonable sellers always fix their property prices at comparable rates to remain competitive in the market. 
Examining the Resale Value
The resale value of your property will depend on the types of amenities and features that your property possesses. Factors such as location have a major impact on the resale value of a house, as the majority of homeowners have a preference for acquiring homes in neighborhoods with easily accessible public transport, or close to schools and colleges. 
Other factors influencing the resale price of a property include a home's age and condition, with newer homes, valued more. When choosing your property, you should look at these important factors and compare it with the price you're paying before making the final commitment. 
Location of your Property
Location is a major factor that influences the resale value as well as the valuation of properties and will have an immense effect on the money you'll make in the short and long-term. 
When examining the location, you should include the following factors.
The price of other properties in the suburb or area you're watching

The price growth potential of the particular area or neighborhood

Any developments nearby that can affect the price of your property in the future

Any local amenities nearby, such as schools, colleges, and transportation

The average rental returns and vacancy rates of the area
Conclusion
As a beginner, investing in the real estate market when done right can reap enormous benefits. In spite of the fact that the returns are a little less compared to what we get in the stock market, the amount of risk involved is also considerably less. By investing in real estate, you can receive potential tax deductions as well. The long-term returns of the most properties appreciate due to the demand characteristics and nature of this market.