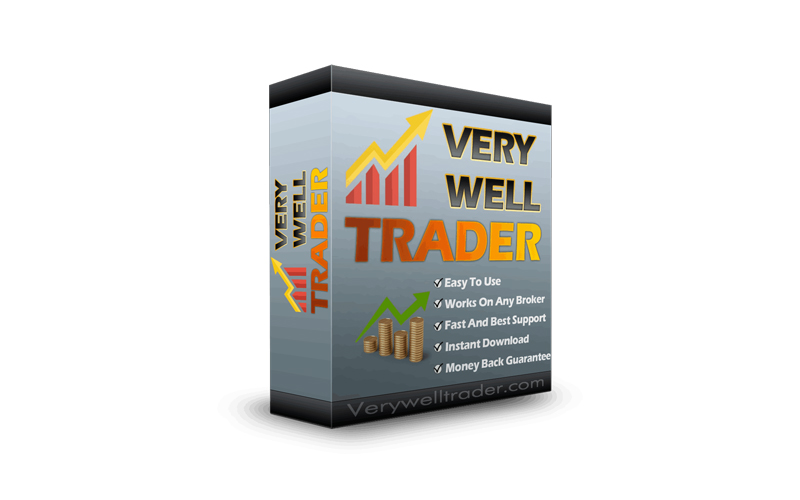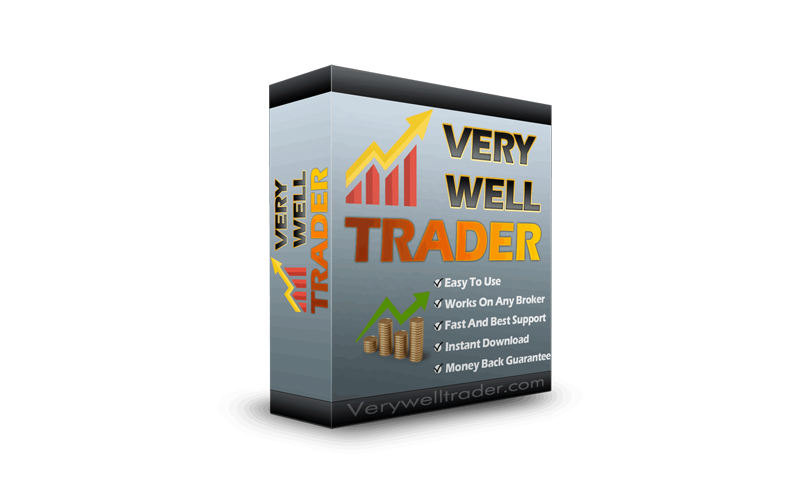 Very Well Trader is a Forex expert advisor, advertised as a powerful trading tool able to generate 'stable profit every month without making any loss'. The dev makes us sure that this trading tool works like clockwork, ensuring high performance, effective trading strategies that do work, and 'extraordinary success'.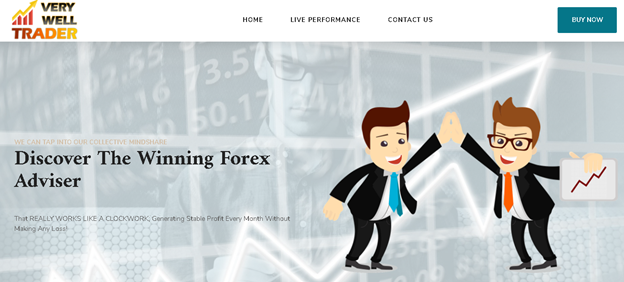 To convince us of the efficacy and productivity of their trading system, vendors provide trading results verified by fxblue.com on their sales page. Our goal is to analyze this Forex EA from A to Z and decide whether it is a good choice for traders.
Is Investing in Very Well Trader a Good Decision?
We don't think so. Our verdict is based on:
No backtest results provided
Undisclosed trading strategy
Absence of customer reviews
Lack of vendor transparency
Company Profile
Their website presentation is poorly organized with plenty of grammar mistakes. It lacks information where it is the most required. The dev just tries to convince us that we need his EA. He says that if we want to become one of those traders who have a 'successful trading tool' able to 'generate stable profit every month without making loss', we need to invest in his EA. He tries to convince us that the EA is safe and profitable. However, how can we trust him if we do not feel safe when trading this robot? How is it possible if we do not know who stands for this EA? What are the guarantees we won't be cheated if something goes wrong? No guarantees. The vendor fails to provide any sort of information about himself, his team, or where their headquarter is located. Thus, we have no idea where the developer is selling his EA from. If the dev does want to be taken seriously, he needs to be more transparent with his customers.
Main Features
On the official website of the developer, we are told that:
Their EA is easy to install and use
It's 100% automated EA
Their robot supports 4 currency pairs: EURUSD, GBPUSD, AUDUSD, and USDJPY
It works on the M5 timeframe
The system can work on the MT4 platform
Its strategy is safe and profitable (the fact is, the dev said nothing about the trading strategy or strategies applied)
The devs say the system goes with 'real proper capital management' and 'specific and carefully calculated trade entries and exits'
LOT sizes are proportional to the account size
It has a broker stealth feature: SL and TP are hidden from brokers
In case of unfavorable market condition, Very Well Trader closes trades to prevent losses
It adjusts to any market condition and can trade even 'during bad news'
Very Well Trader EA is compatible with all brokers
It comes with fast customer support and a 30-day money-back guarantee
Its developers have over 15 years of trading experience
The system is advertised as the one able to provide consistent profits without losses
No experience needed to trade Very Well Trader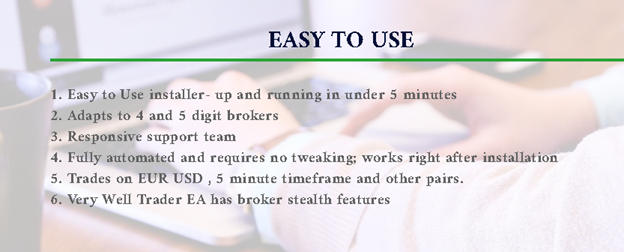 To run the software traders need to download it, install, and start trading.
Price
Traders are offered 3 different packages: 'Standart', 'Most Popular', and 'Private'. Each package includes lifetime access, full-time customer support, and free updates. They differ in price and the number of licenses. For the Standart package that costs $149, 2 licenses are offered (1 Real and 1 Demo account), the Most Popular package ($249) offers 2 Real and 2 Demo licenses, and the Premium package ($299) offers 4 Real and 4 Demo licenses. To tell the truth, pricing is quite competitive, however, is the software worth its price? Let's find out the answer in the 'trading results' section.

Trading Results
The devs provide live trading results to share the 'high' performance of their MT4 tool.
Well, let's analyze what we see.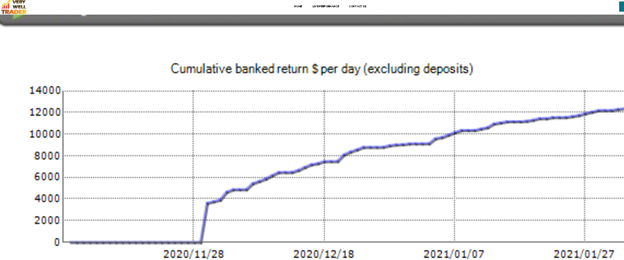 This is a Real semi verified trading account that was added on fxblue on May 19, 2020. Since that time its total gain has grown to 413.0%. Its monthly gain is 75.6% while its weekly return is 14.3%. The risk-reward ratio is 2.42. Deposited at $3k, the robot has brought over $20k of profit. Currently, its closed profit equals $12,397.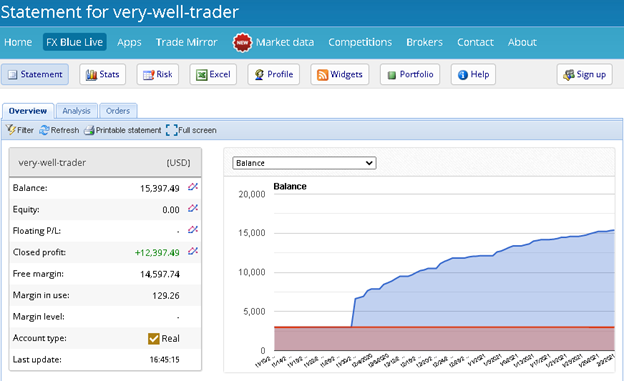 The profit factor is high – 2.46. The average win equals the average loss – 11.43. The trade length is 16.9 hours and the worst drawdown was only -0.1%.

It has traded 2602 trades and won 1857 out of them, which represents 72%.
The robot trades 4 currency pairs. The most profitable currency pairs are GBPUSD – $5391, AUDUSD – $1694, and EURUSD – $1355. The most frequently traded currency pair is GBPUSD – 1381 trades.

Its win rate for Buy direction (70%) mostly equals the win rate of Buy direction (74%). The profit factor for Buy direction is 4,52, while for Sell direction it is 1, 93.

The EA trades daily from Monday to Sunday. The most profitable days for trading are Sunday ($3631), Monday ($1933), and Thursday ($4506).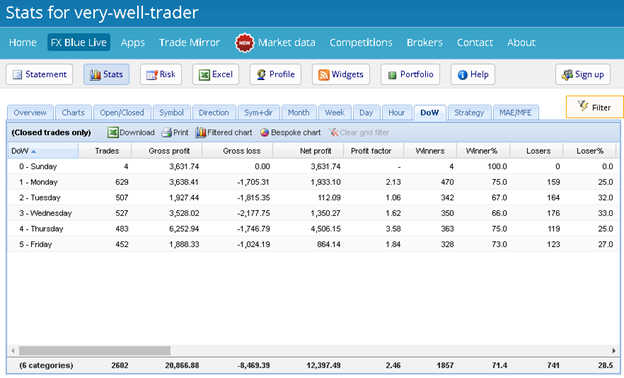 The robot uses several trading strategies: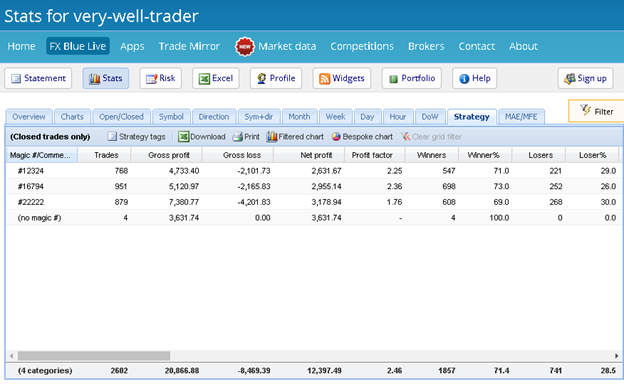 Customer Reviews
Taking into account that the robot was put on sale since the mid of May 2020, it looks odd that there are no customer reviews neither on the site of the developer nor on the other third-party websites. Oddly as for EA, that shows such great trading results.
Summing Up
Unfortunately, we cannot recommend this EA to the public. Although the robot looks promising and shows good trading results, we cannot trust fxblue results. It is not a legitimate 3rd party verification site, thus we cannot provide a 100% guarantee the results are true. Lack of info about the vendor and their trading strategy approach are the other drawdowns that force us to say this expert advisor is not the best choice for its price.