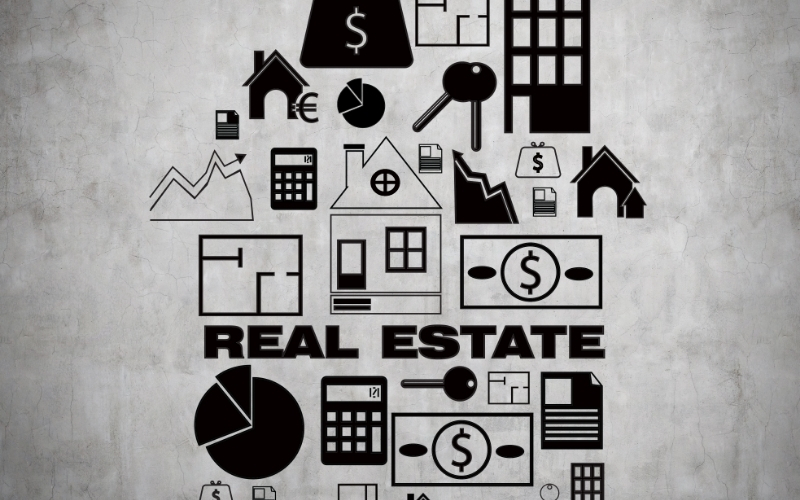 Real estate is one of the biggest industries in the world. According to MSCI, the total value of the professionally-managed real estate industry is worth more than $9.6 trillion. And that's just a slice of the broader industry. In this report, we will look at the 4 excellent ways you can invest in real estate.
Why invest in real estate?
There are several benefits of investing in the real estate industry. Among them are:
Steady income. Some of the real estate industry such as rentals are an excellent way of generating steady income in perpetuity.
High returns. Returns in real estate tend to be relatively higher than in some other industries.
Tax benefits. Some form of real estate investments, like REITs, offer impressive tax benefits, especially in the United States.
High dividends. REITs, which are a form of investing usually have high dividends because they are mandated to return most of their funds to their investors.
Inflation hedge. Some forms of real estate are a hedge against inflation because their prices tend to rise when asset prices rise.
What to be aware of?
Every stock has its downsides, and so does real estate has its cons:
It is an expensive method to invest, with the cost of developing being unaffordable to most people. For example, in New York, an acre of land is worth more than $5 million.
Some forms of real estate investments, like malls and retail, are in a secular decline as more people switch to online shopping.
Real estate is often tied to interest rates. Finally, the industry is affected by natural disasters such as hurricanes.
Types of real estate investment
Let us now look at the options you can choose from investing in the real estate market.
Real Estate Investment Trust (REIT)
A Real Estate Investment Trust (REIT) is a company that owns or invests in the property market. The industry emerged in the 1960s when the US government tried to simplify ways in which people could invest in the sector.
While REITs are similar to other companies, there are some key differences in how they operate. For example, REIT must distribute at least 90% of its income to its shareholders every year. This gives them a relatively high dividend yield than most companies. It must also be managed by a board of directors or trustees. Also, the firm must invest at least 75% of its assets on the property or in real estate.
There are several types of REITs such as:
Cell tower REITs. These firms own assets that are used by telecommunication companies. Examples are American Tower and Crown Castle.
Storage REITs. These firms own public storage assets. Examples are public storage and Life Storage.
Data Centre REITs. These REITs own spaces that host data centers. They include Equinix and Digital Realty.
Apartment REITs. These are firms that own apartments for residential services. They include FrontYard Residential and Equity Residential.
Other types of REITs are hospitals, mortgage REITs, office REITs, and retail REITs, among others.
The benefits of investing in REITs are their high dividends, tax benefits, low startup cost, and how easy it is to invest in the REITs.
House flipping
House flipping is the process of buying a house, upgrading it, and then selling it at a profit. While the process is mostly done by individual entrepreneurs, some big companies like Zillow have started doing it. A few years ago, the company launched Zillow Offers, which now accounts for a substantial amount of its income.
The process is relatively easy. It starts with a house search, which is often done through the Internet. After negotiating with the seller, the buyer closes the deal, hires interior designers and landscapers, and then completely renovates the house. Finally, the buyers often work with real estate agents and sell the houses at a profit. When done right, the typical margin in house flipping is 30%, which is relatively healthy.
There are four main cons of house flipping:
It is a relatively expensive process since you need to first buy the house and renovate it.
Marketing the house is also relatively expensive. It partly depends on the overall conditions of the economy.
In times of a recession, it may take more time to find a buyer.
The cost of renovation can be quite high.
Real estate ETFs
An exchange-traded fund is a financial asset that is traded in the stock market. A single fund could contain hundreds of companies, which makes it an ideal way of diversifying. Since ETFs are listed in exchanges like the New York Stock Exchange (NYSE) and the Nasdaq, they can be bought and sold like stocks. It is possible to buy an ETF at the market open and sell it by the end of the day.
There are three types of real estate ETFs:
Those that track REIT companies only. Examples of these are the iShares core US ETF and the Fidelity MSCI REIT ETF.
Those that invest in all companies in the real estate sector. Examples are the Real Estate Select Sector SPDR and the Vanguard Real Estate ETF.
Those that are ETFs of companies that provide real estate services like Zillow, Realtor.com, and Redfin.
The pros of investing in ETFs are:
An easy process of getting exposure to the real estate industry.
Diversification of your risks. That is because all ETFs are created using multiple companies.
Generation of quality passive income through dividends.
Real estate development
Another option for investing in real estate is real development. This is the process where you buy land, hire an architect, and build property either for sale or rental purposes. This is usually one of the most popular approaches. There are several options when developing these real estate projects:
Residential apartments, villas, and townhouses.
Commercial developments like malls.
Mixed-use properties that incorporate residential, offices, and shopping areas.
Industrial development.
College accommodation.
The great benefit of building your projects is the huge returns potential, and the potential of making money in perpetuity. For example, people who own residential properties for rent in strategic locations make money for life.
However, the main disadvantage is the amount of money required to build a project. For example, the average cost of building a simple house in Florida is about $350,000. Weather conditions like hurricanes and a general weakness of the economy are also challenges for investing in physical real estate.
Final thoughts
Investing in real estate is an interesting industry that exposes you to unlimited potential. Indeed, real estate investors are often the wealthiest people in most American cities. However, it is also a challenging industry that has pushed many people into bankruptcies. Still, it is an excellent way of diversifying your income.