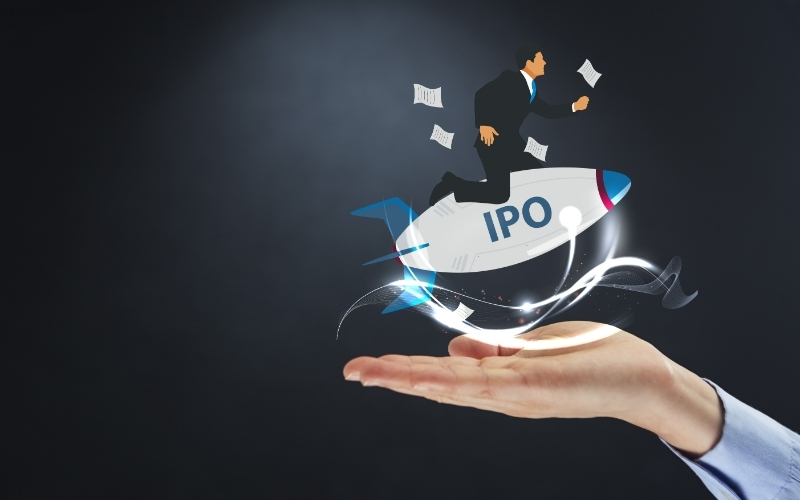 2020 was one of the best-performing years for Initial Public Offerings (IPOs) in recent times. In total, amid a global pandemic, companies raised more than $78 billion, which was higher than the previous year's $48 billion. Some of the most notable companies that went public were Asana, Airbnb, Palantir Technologies, and Snowflake.
IPOs in 2020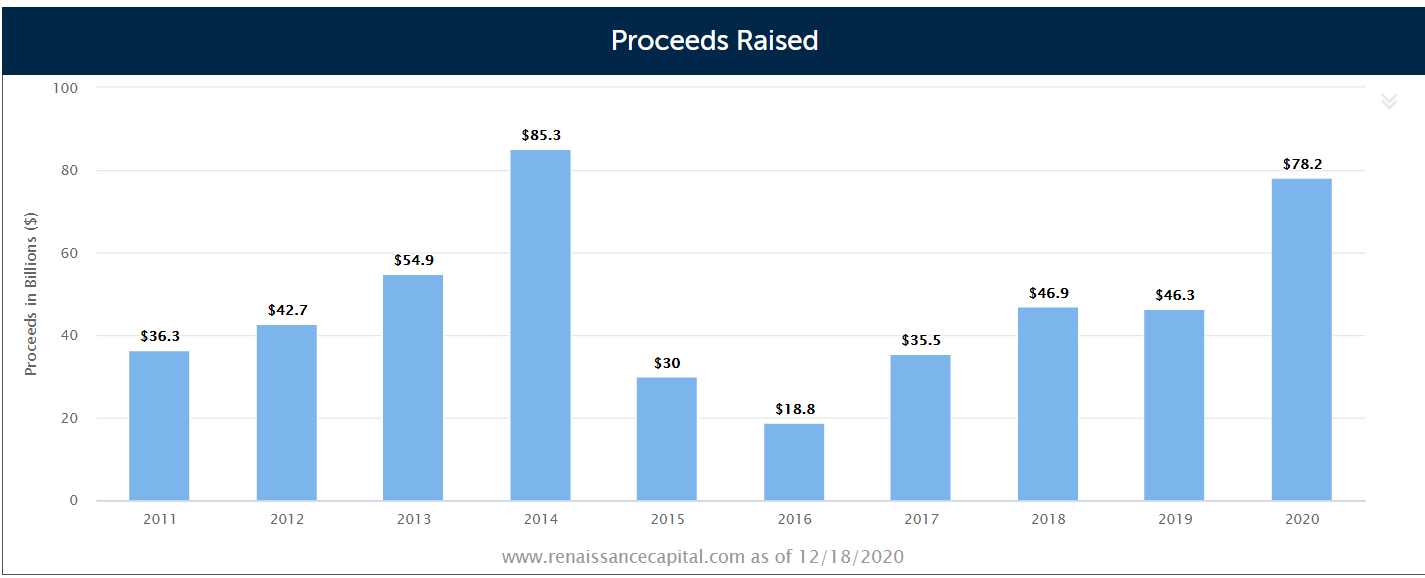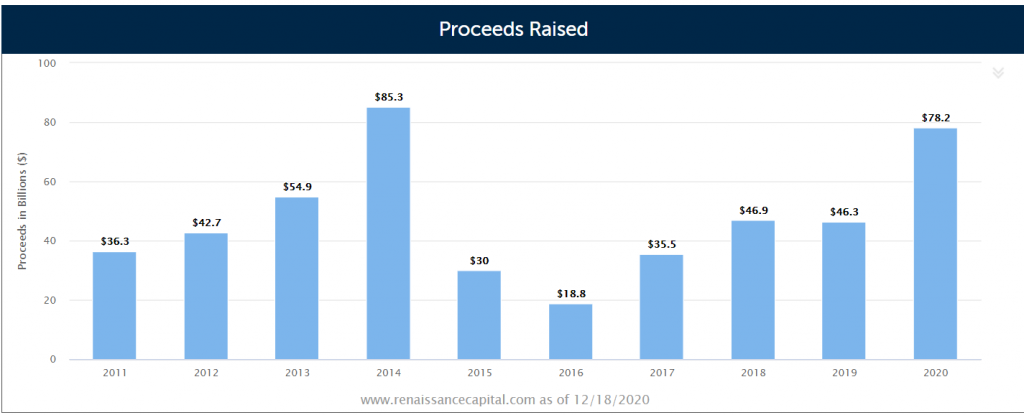 There are several reasons why the IPO market boomed in 2020. First, the Federal Reserve brought interest rates to zero, which pushed more people to put their money in the stock market. Second, the federal government unveiled a stimulus package worth trillions of dollars that pushed more people to invest in stocks. Third, investors had a lot of appetite for new IPOs after seeing the strong performance of companies like Tesla and Amazon. So, let us look at some of the top IPOs to watch in 2021.
Coinbase


Digital assets had one of their best years in 2020. Indeed, Bitcoin managed to cross the important milestone of $20,000 in December as institutional investors provided the much-needed support. Other digital currencies also soared, pushing the total market cap of digital currencies to more than $560 billion. That makes them more valuable than JP Morgan, Citigroup, Goldman Sachs, and Morgan Stanley combined.
It is against this backdrop that Coinbase revealed that it was considering going public through an initial public offering. As the biggest cryptocurrency exchange in the United States, this IPO will be watched closely by investors of all sizes.
For one, it will be a multibillion-dollar IPO since the company was valued at more than $8 billion in its most recent funding. In total, it has raised more than $547 million from investors like DFJ, IVP, Andreessen Horowitz, and Bank of Tokyo, among others. 
Also, the IPO will come at a time when the company is diversifying its business. What started as a simple digital currencies exchange has grown to include features like margin trading, custody services, commerce, and ventures. On ventures, the company has invested in some of the best-known companies like BlockFi, Compound, OpenSea, and Amber Group, among others.
WorldRemit


The COVID-19 pandemic had major impacts on most businesses. But the payment industry was not negatively affected by the pandemic. In fact, it thrived as more people turned to digital payment services.
Indeed, a company like PayPal added millions of more users this year than it did in the past few years combined. At the same time, fast-growing fintech companies like TransferGo, Klarna, and TransferWise raised millions of dollars from investors.
According to media reports, WorldRemit is now considering going public, possibly in London. For starters, WorldRemit is a decade-old company that helps people send money internationally at the lowest cost. The firm also provides a transparent method of sending money that is also faster.
WorldRemit has raised more than $407 million from investors in the form of debt and equity. That values the firm at more than $1 billion. It is also used by millions of people from around the world. 
2020 was also an important year for the company as it completed the biggest acquisition in its history. It acquired SendWave in a deal valued at more than $500 million. Therefore, since the firm has been talking about IPOing for about two years, there is a possibility that it will finally do it in 2021.
Stripe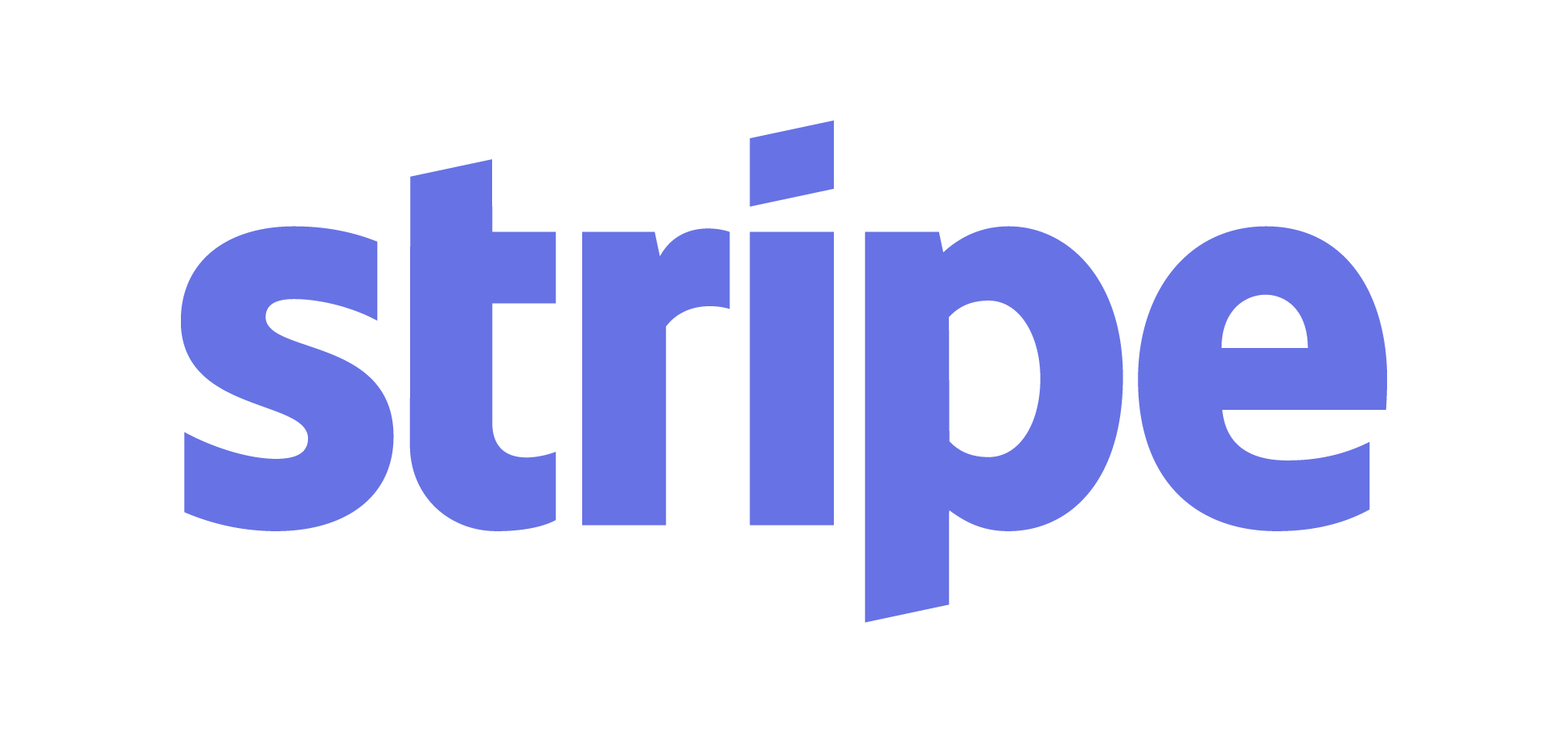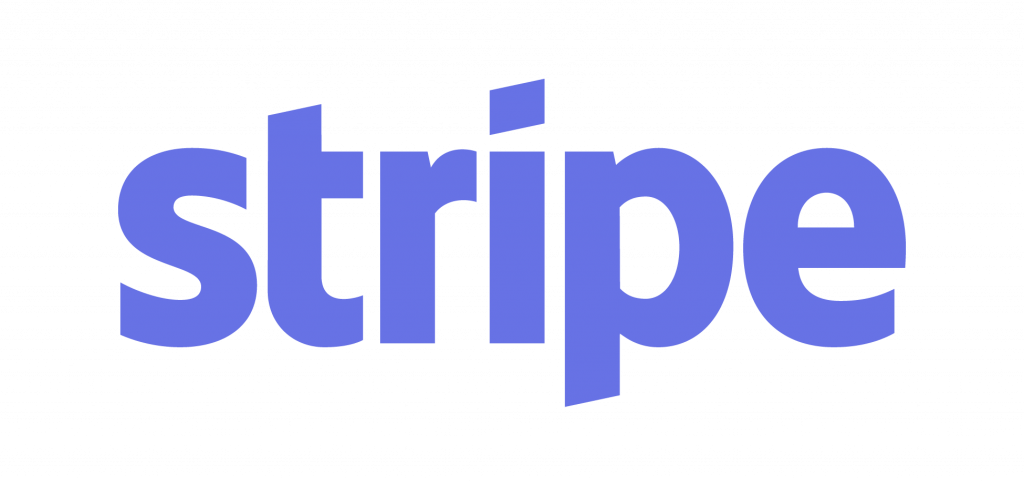 As mentioned above, fintech is one of the best-performing industries in the United States and around the world. Indeed, one of the IPOs that didn't happen in 2020 was that of Ant Financial, the Chinese payment giant. The IPO would have raised more than $30 billion, making it the biggest IPOs in the world. It would have valued it at more than $300 billion, making it bigger than PayPal.
In the United States, several fast-growing fintech companies have continued to remain private even as the environment remains conducive. Stripe is the biggest of these companies.
For starters, Stripe is a fintech company that enables people to receive payments. It is used by some of the world's biggest companies, like Uber, Lyft, and Shopify. Some of its biggest competitors are companies like PayPal, Square, and Adyen.
The company has already raised more than $1.2 billion from investors giving it a valuation of close to $100 billion. That makes it one of the biggest private companies in the US. In 2020, it also completed the acquisition of Paystack, a Nigerian payment company.
While the company has not hinted that it wants to go public, there is a possibility that it will do that in 2021 since there is a strong demand for its products.
Bumble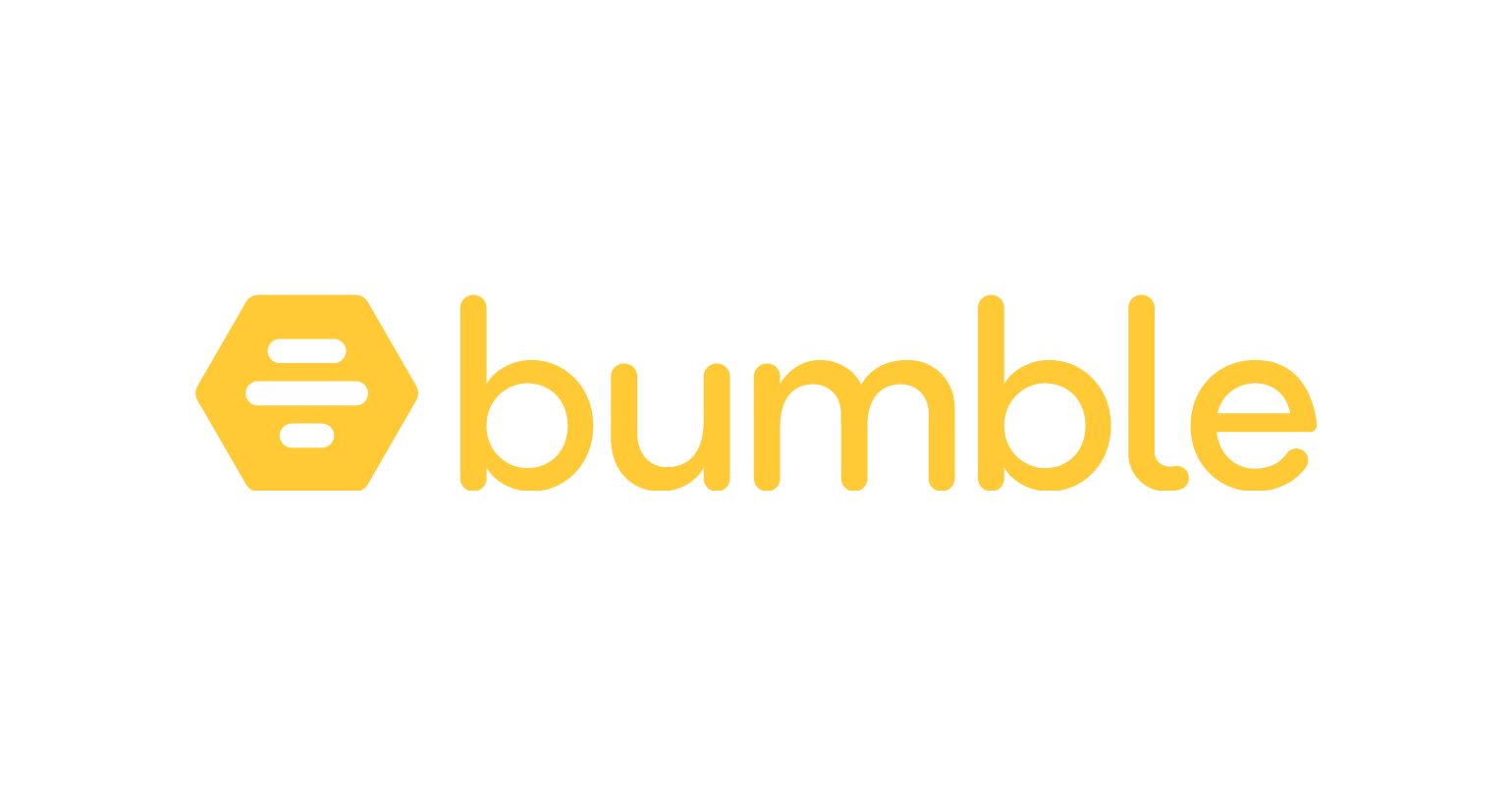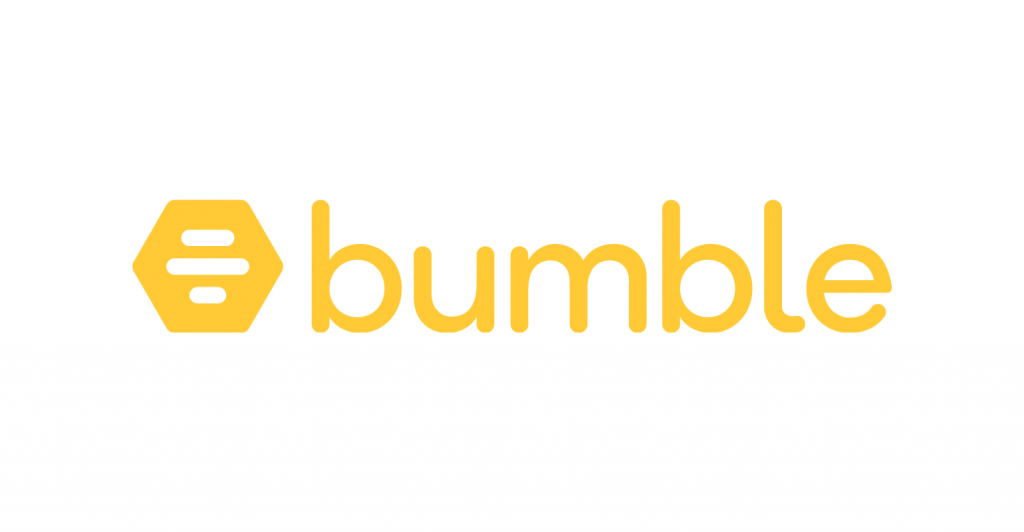 In addition to payment, online interactions are another industry that has boomed during the Covid-19 pandemic. Indeed, social media companies like Facebook, Snap, Twitter, and TikTok boomed in 2020. Similarly, Match Group, the parent of Match and Tinder, was one of the best-performing stocks in the S&P 500.
It is against this backdrop that Bumble revealed that it wanted to go public in 2021. The company runs one of the most popular dating apps in the United States. For starters, Bumble has an interesting twist. For it is women who make the first move, which makes it stand out.
Also, the company has expanded its business into Bumble Bizz, which is a career networking tool. It also has Bumble BFF, a tool that helps people create friendships.
As a result, it has raised millions of dollars from investors, which has valued the company at more than $8 billion.
Interestingly, the company was started by Whitney Holf, who is also the co-founder of Tinder, which is a well-known brand in the industry.
Epic Games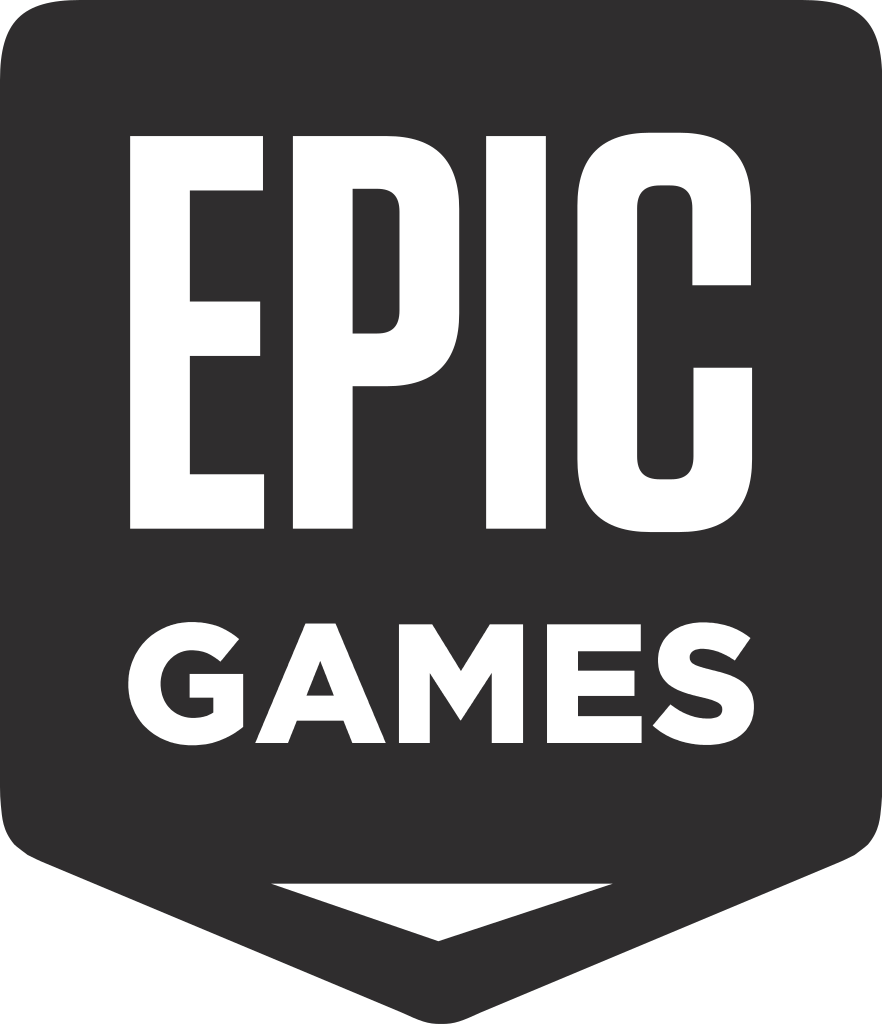 Another big winner in 2020 was the gaming industry as more people stayed at home. This is evidenced by the strong performance of companies like Take-Two Interactive and Electronic Games.
The biggest company that will possibly go public in 2021 is Epic Games, which is well-known for its Fortnite Game. But Epic is bigger than Fortnite. It helps run some of the best games in the world because of its product that is known as Unreal Engine.
The company has hinted that it will go public in 2021. This will come at an important time for the company since it is in a major lawsuit with Apple, which has removed Fortnite from its app store.
Epic's IPO will be important because of its size. For one, the company has already raised more than $3.4 billion from investors and is already valued at more than $17 billion. It will also be notable because of the high interest in gaming.
Other companies to watch
There are several other companies that are expected to go public in 2021. Some of the most notable ones to watch will be Poshmark, AppLovin, InstaCart, PetCo, and ThoughtSpot.