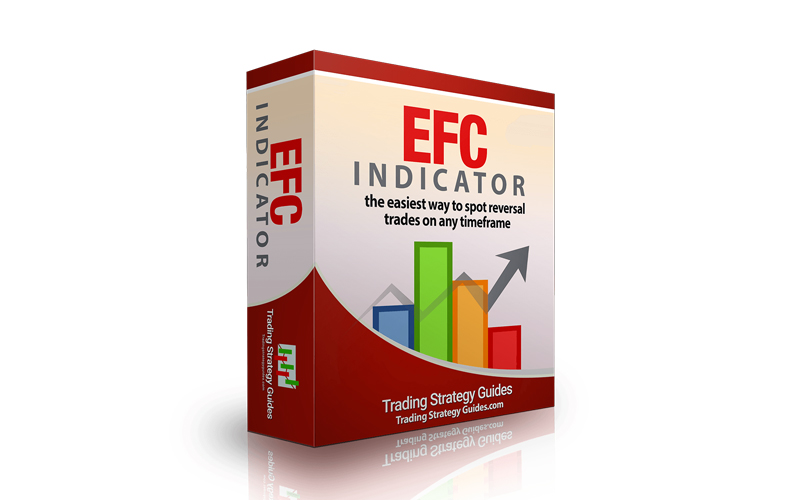 Are you looking to make winning trades in less than a minute? The EFC Indicator targets traders who want to make quick returns. This software claims to provide correct trade entries. Showing compatibility with the Meta Trader 4 platform, this trading software also works with Ninja Trader 8 and Ninja Trader 7.
Belonging to the Trading Strategy Guides group, this indicator system assures consistent returns of more than $1,000 in a week. Are these claims true? Can you rely on this system? Read this EFC Indicator review to find out.
Is Investing In EFC Indicator A Good Decision?
As part of the Trading Strategy Guides group, this system claims to give appreciable returns. It is one of the various trading related software applications promoted by the group and aimed at guiding traders in their Forex strategy.
From our overview of this indicator, its strategy, results, and other features, our first conclusion is that it is not worth investing in. We have come to this initial assessment because of the following reasons:
Lack of vendor transparency
Insufficient description of the strategy
No verified trading results
Let us take you through each of these points and the features of the indicator so you can arrive at an informed decision regarding this system.
Company Profile
Other than the Trading Strategy Guides name mentioned on the site, we were unable to gather info regarding the developer of this indicator or the website owners. The support email address has the trading strategy guides' email and no other separate contact address. We would prefer more transparency in relation to the developer and proper support information. Without proper transparency regarding the vendor, we cannot deem this site to be a reliable one.
Main Features
Regarding the characteristics of this system, the main focus is on how it helps to make the right entries and exits. A risk to reward ratio of 1:3 is offered which results in 33% of wins being sufficient for appreciable returns. As per the website info, this system works on trend reversals and uses the 50-candle price line for quicker and easier trading.
Created to work on all timeframe formats, this trading system works for swing, day, and scalping traders too. The auto-filter feature helps eliminate false patterns and use just the best trade settings. A divergence detector, EFC scanner, and the EFC dashboard are other important features highlighted by this system.
However, despite all the explanations concerning the specialty of this system, we were not able to glean info on the precise strategy used. This makes us suspicious of the promises made by the vendor.
Price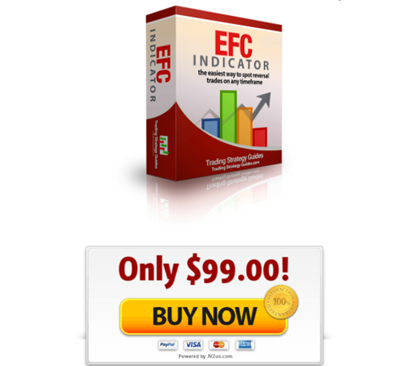 Priced at $99, the EFC Indicator claims to be 85% less expensive than competitors. For the amount charged, features provided include unlimited access, one-time cost, auto filters, specific time frame analysis, and a slew of other features. The pricing is too low when compared to prevailing rates, which makes us suspicious of the value one can get for such a low amount.
Trading Results
No backtests are provided by the vendor to prove its performance claims. This is another shortcoming in this indicator. Backtests provide an honest perspective of the approach used and its efficacy. Even if the data is historical, traders usually refer to the backtests for gaining a better understanding of the system.
Furthermore, the vendor does not provide verified trading results. Instead, there are screenshots of the trading done but without any useful details that can help us know more about the performance of the system.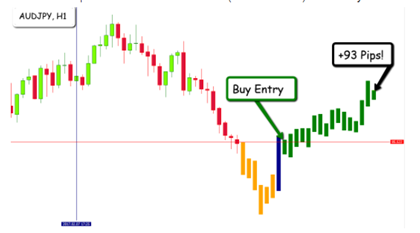 Customer Reviews
Feedback from users is an ideal way to know a system's performance. Unfortunately, the EFC Indicator does not provide user feedback nor could we find feedback on reputed sites such as Trust Pilot, Forex Peace Army, etc. This absence of user review is another negative point that further confirms our suspicions about the reliability of this system.
Summing Up
Wrapping up our EFC Indicator review, we do not trust this system to deliver the returns it claims. Firstly, the lack of vendor transparency prevents us from gaining evidence on the dependability of this software. Without backtests and verified trading results, which are two key deficiencies that cannot be ignored, it is impossible to conduct a true evaluation.
Although the vendor claims to give appreciable returns with the approach used, the lack of verified proof raises a red flag. We would prefer trading results verified on reputed sites like myfxbook, FxBlue, etc. as these offer details related to the strategy and performance which are very useful for assessing the system's effectiveness. As this system does not satisfy any of the relevant and crucial criteria that we have evaluated, we do not recommend this system.